A Day Tour from Dublin:
Touring the Boyne Valley: Monasterboice,
Hill of Slane, Newgrange and Trim Castle

There are a variety of great companies that host
day tours from Dublin
of the rolling green hills and fields of the Boyne Valley in Ireland. We chose to hire a private driver/guide for the day from
Tour Dublin
, and our guide Kieran, whisked us off to explore some of the amazing history of Ireland.
Our tour of the valley would include Monasterboice, Hill of Slane, Newgrange, and Trim Castle.

Monasterboice, The Ancient Monastery of Bhuithe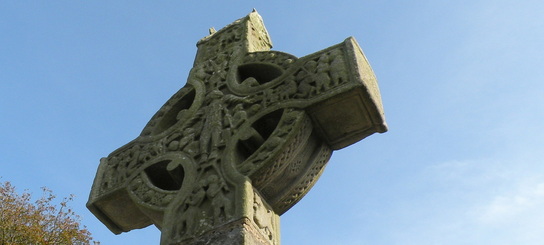 Our first stop was Monasterboice which can be found in County Louth, north of Drogheda. This site which looks somewhat like a small graveyard at first glance, was one of the early important monastic communities of religion and learning in Ireland.




Following Saint Patrick atThe Hill of Slane

The
Hill of Slane
was the second stop on our tour of the Boyne Valley with
Tour Dublin
. The hill rises 518 ft. (158 m) above the surrounding green fields which we could see were dotted with black and white cows. In fact, as we got closer, we could see those cows had made themselves home right up to the ruins of the Abbey. From the ruins, we could see the Megalithic sacred site of
Bru Na Boinne
(New Grange) and the
Hill of Tara
in the distance, reinforcing the fact that the area was considered special since ancient times.
READ MORE & SEE THE PICS!......

The Ancient Site of Bru Na Boinne (Newgrange)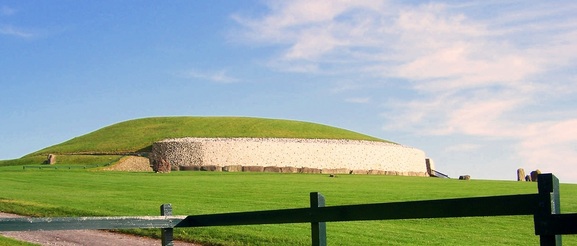 Our third stop on our
day tour from Dublin
along the Boyne Valley with
Tour Dublin
, was at
Newgrange
(Bru na Boinne)
, and this was the site I was most excited to be visiting.
Imagine a spiritual site older than the Stonehenge, older than the Pyramids! Newgrange is over five-thousand year old. Newgrange was built during the Neolithic or New Stone Age by a farming community that prospered on the rich lands of the Boyne Valley.
READ MORE & SEE THE PICS!..........

Finding Braveheart at Trim Castle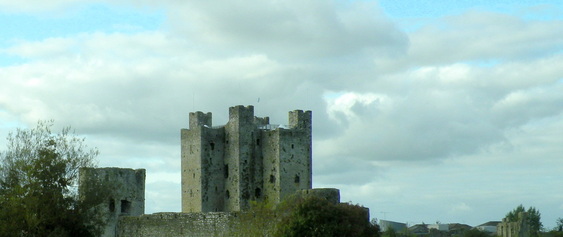 Our last stop on our day trip from Dublin with
Tour Dublin
, through the Boyne Valley, was Trim Castle.
Trim Castle is the largest
Anglo Norman
castle in Ireland. It was constructed over about a thirty year period by Hugh de Lacy and his son Walter beginning in 1173. In 1172, Hugh de A!was granted the "liberty" of Meath by King Henry II in an attempt to curb the ambitions of Richard de Clare (
Strongbow
).
READ MORE & SEE THE PICS!.........