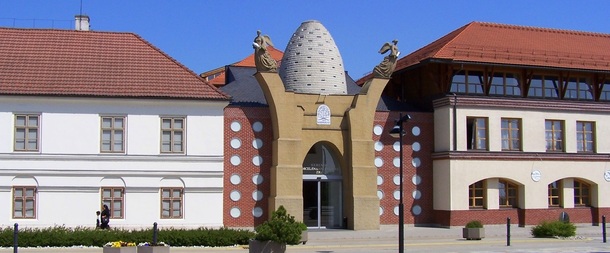 After a wonderful few days exploring Vienna, our driver Illes Andres picked us up bright and early for our drive back to Budapest. This time, we would take our time and leisurely explore and we had some special places on our itinerary, the first of which would be the Herend Porcelain Manufactory in the town of Herend. If you wish to learn all about delicate handwork of porcelain, then you must visit Herend. From a blob of clay to beautiful piece of porcelain ready for the showroom, we watched their craft firsthand.


The factory at Herend was founded in 1826 as an earthenware pottery manufacturing plant, but the owner, Vince Stingl was also experimenting with porcelain making. Unfortunately for him, Stingl ran out of money and had to sell the factory to his creditor, Mor Fischer, in 1839. But this was fortunate for us because the rest is porcelain history.

Mor Fischer immediately started manufacturing porcelain, which was timely because, at that time, it was almost impossible for the Hungarian aristocracy to replace broken pieces or get new original pieces from the China and Europe. He was an instant success.

Herend porcelain was exhibited in Vienna at the Hungarian Applied Art Exhibition in 1845; at the Great Exhibition in London in 1851, in New York in 1853 and Paris in 1855, making Herend pottery famous world-wide.

As we toured the factory, we were awed at the level of expertise required to create these stunning artisan works.
First we were shown examples of the different techniques used at the factory, hand throwing, casting, sculpting and handwork. The first technique we watched was throwing the clay.


Then we learned how casting in a mold was done and how the cast is cleaned up and perfected.


To me the most interesting technique was handwork. We watched one skilled artisan create delicate roses and another hand weave porcelain baskets which are a hall-mark of Herend design.


Hypnotized, we watched the careful, precise work of the carver as he delicately carved out miniscule designs in porcelain orbs. He have practiced doing this for years, because the slightest tremor in his hand would have ruined this intricate piece of work. And of course we had to take a peek into one of the kilns where these small masterpieces waited for firing.

Our final stop on the tour was the painters' room where the famous iconic patterns were expertly hand painted.

To become a Master Painter or Craftsman at the Herend Factory, artists must have perfected their craft down to the tiniest details, but they must also be innovative and creative so that the factory continues to manufacture their exquisite original porcelain designs at a high standard, while adding new and unique designs to its collection.

Among the Herend Factory's famous customers were, Queen Victoria, Rothschild, and of course the Royal Court of Franz Joseph 1st, along with other notables and aristocrats. Herend developed unique and now well-known patterns for these customers. Queen Victoria's dinnerware pattern was ordered by her for Windsor Castle and the pattern is considered to be somewhat Chinese-like and a mix of woodland flowers and butterflies.


Naturally, we had to join the numbers who own a piece of Herend Porcelain, but I'll warn you most of it is VERY expensive! Fortunately, for us commoners there are a few moderately prices vases and other smaller pieces you can collect without breaking you bank account.
We left the
Herend Porcelain Factory
with new admiration for the work necessary to create these beautiful pieces of art!