No visit to Budapest should end without visiting two iconic locations. The first one is the Central Market Hall which is called "Központi Vásárcsarnok" in Hungarian. This market which opened in 1897, is the largest indoor market in Budapest.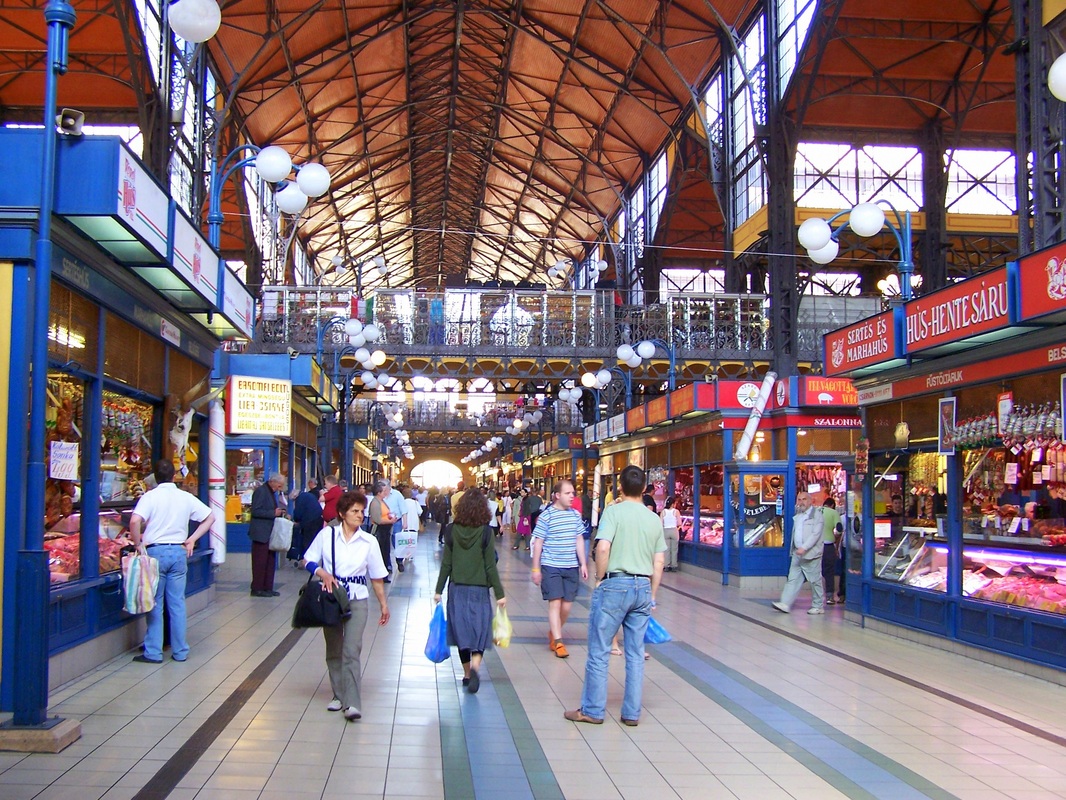 Wandering through the more than 180 stalls is a delight for the senses. On the ground floor you'll find a large selection of Hungarian sausages, meats, cheeses, fruits and vegetables. On the second floor, there are food stands and vendors selling handicrafts, clothing, embroidery and other souvenirs and of course you can't miss the spicy smelling stalls selling fresh paprika. The smells and colors of the sea will greet you as you wander through the fish market in the basement. Without a doubt, you will want to explore the market to find all its delights!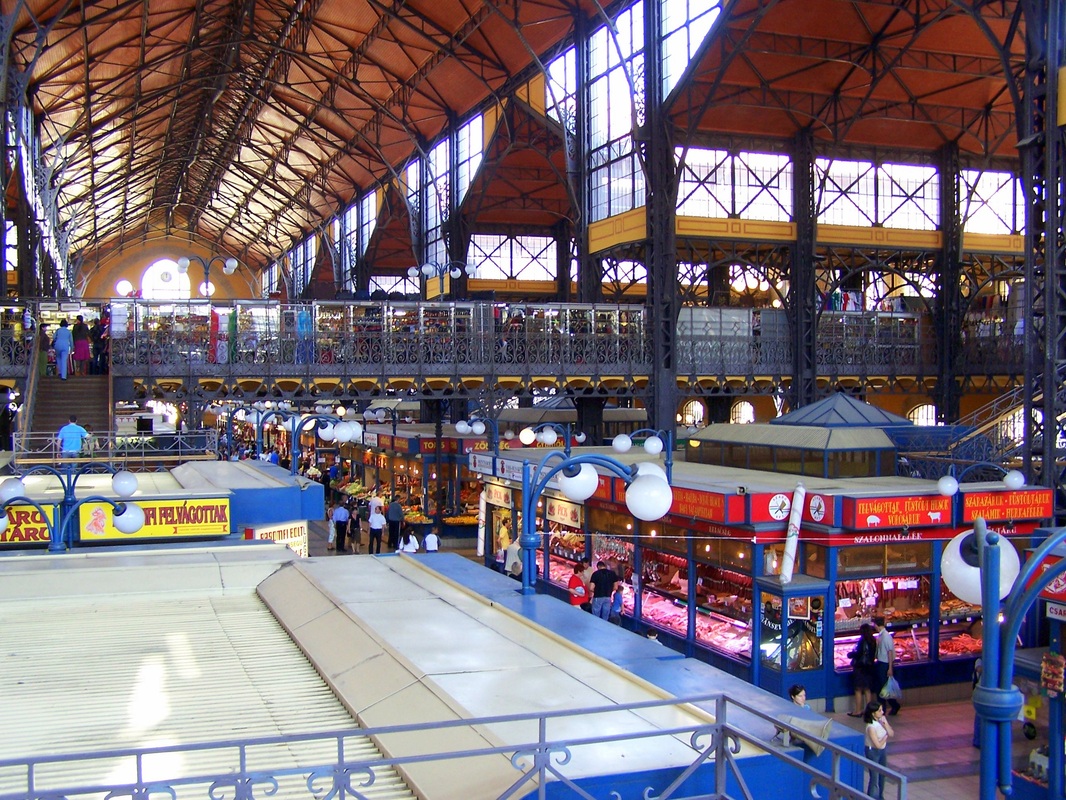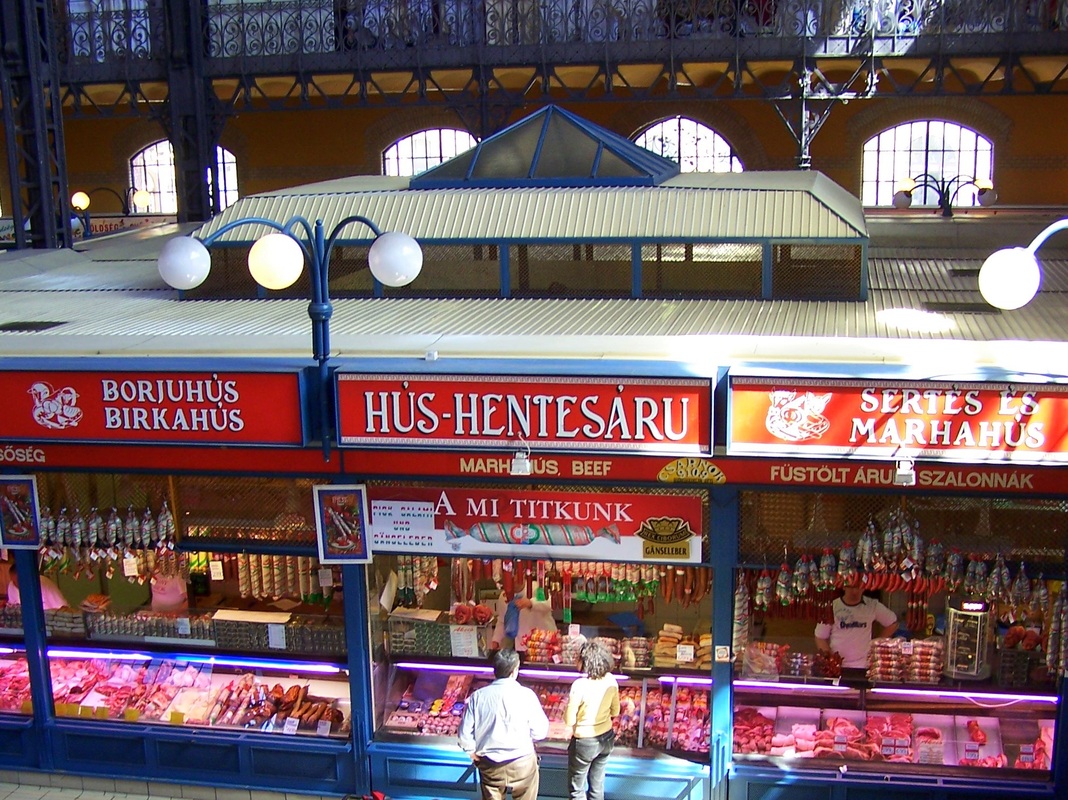 Quite different from the market, the second place you simply cannot miss out on is the
New York Kávéház (New York Café). This magnificent Neo-Baroque restaurant was opened in 1894 and has been "the place" for Budapest's café society and center of poetry and literature, since the turn of the century.

The interior well deserves its reputation for being "the most beautiful coffee house in the world". If you need to get your inner Prince or Princess on, then definitely plan to order an elegant lunch or tea at this fabulous café!
For us it was the perfect end to our Hungarian journey.