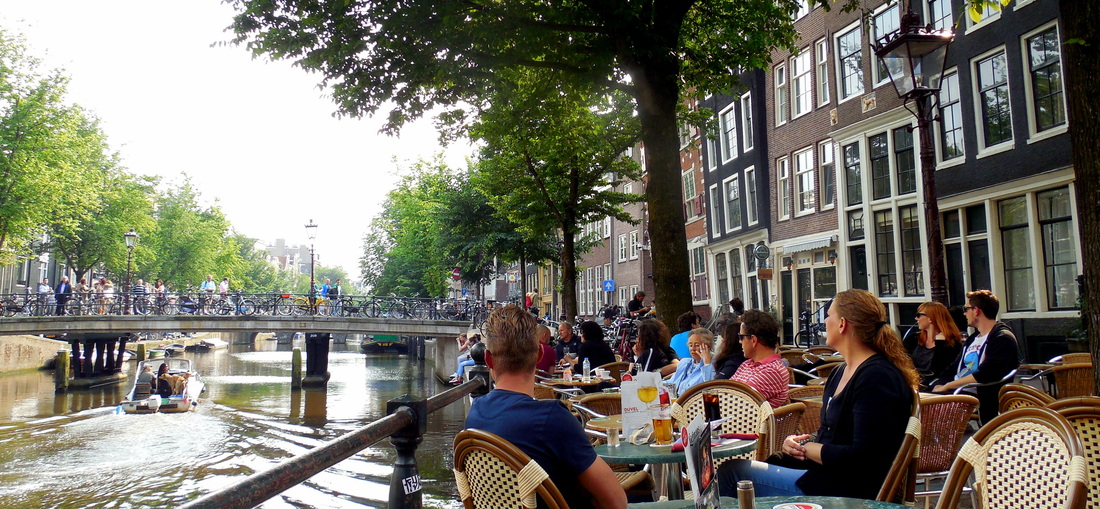 When we chose to have an early dinner at Haven van Texel in Amsterdam, we chose it for its amazing canal-side location with a view of two canals that are among the city's oldest canals. It sits near the Zeedijk (sea dyke) which formed part of Amsterdam's original fortifications in the 1300's and the buildings that line the canals are some of the oldest in the city. It is a wonderful place to take in the beauty of historic Amsterdam.

We watched the lively crowd enjoying the late afternoon, young people perched along the canal walls with legs hanging above the water, more prudent tourists peered over into the canal from the bicycle lined bridge, and groups of partying visitors cruised up and down the canal in boats of all sizes and shapes.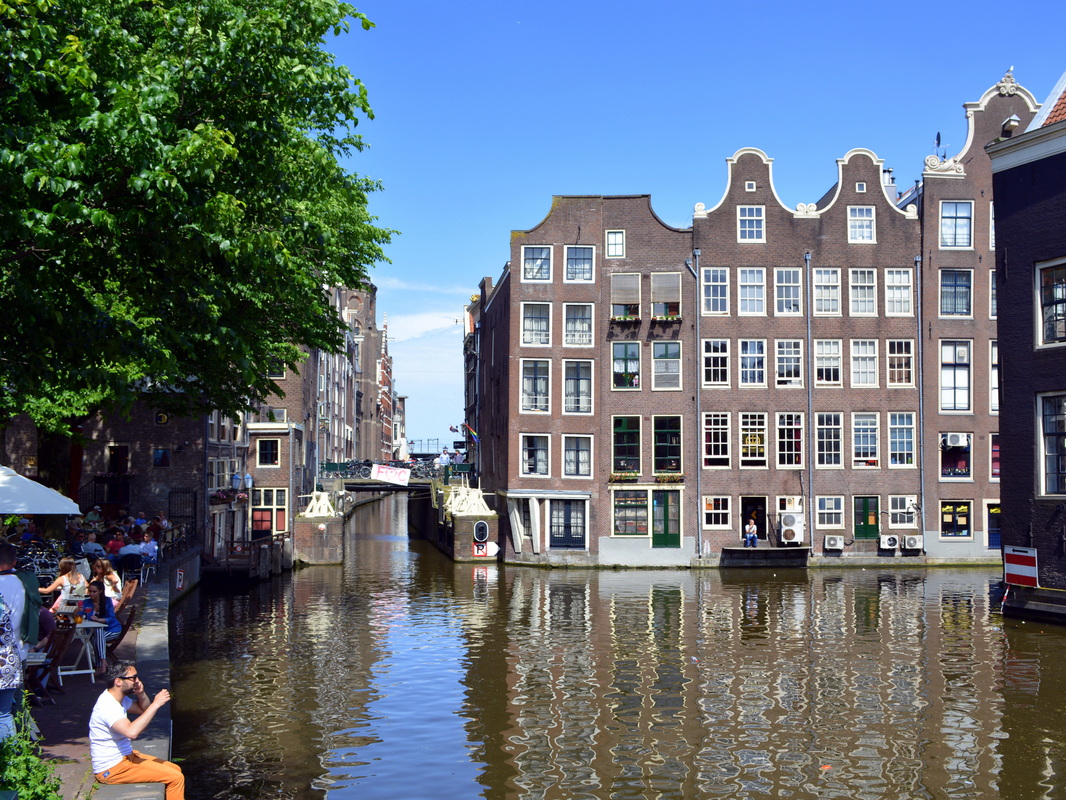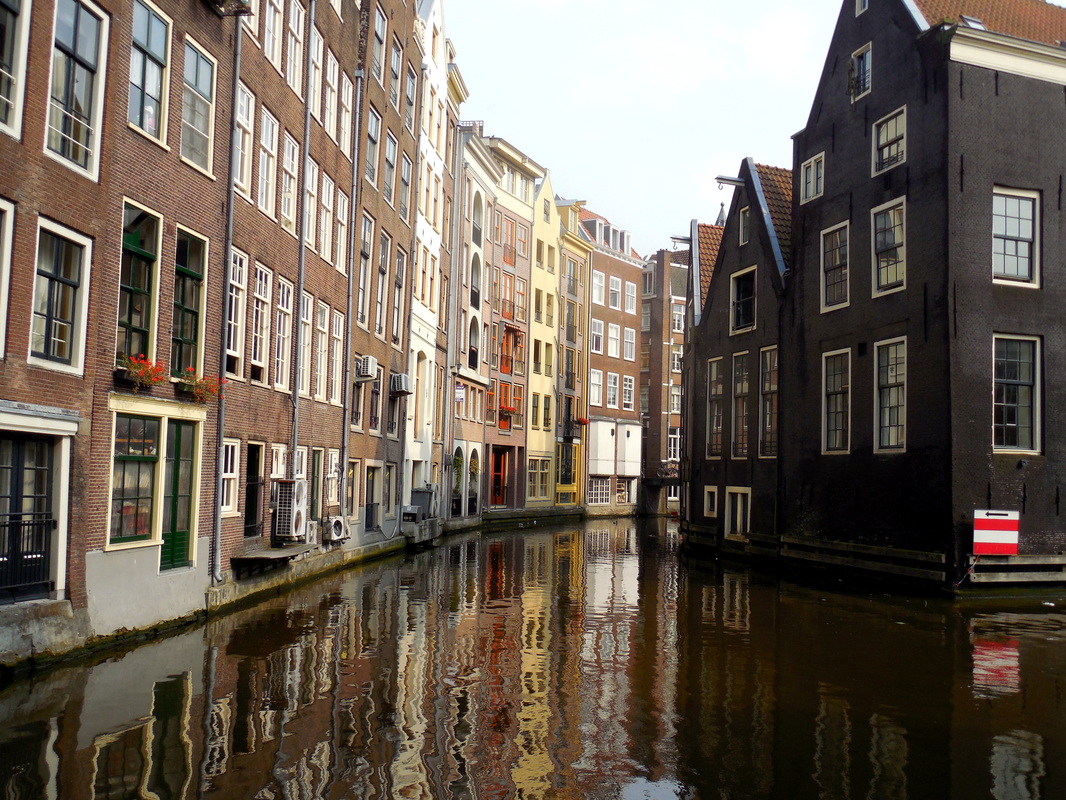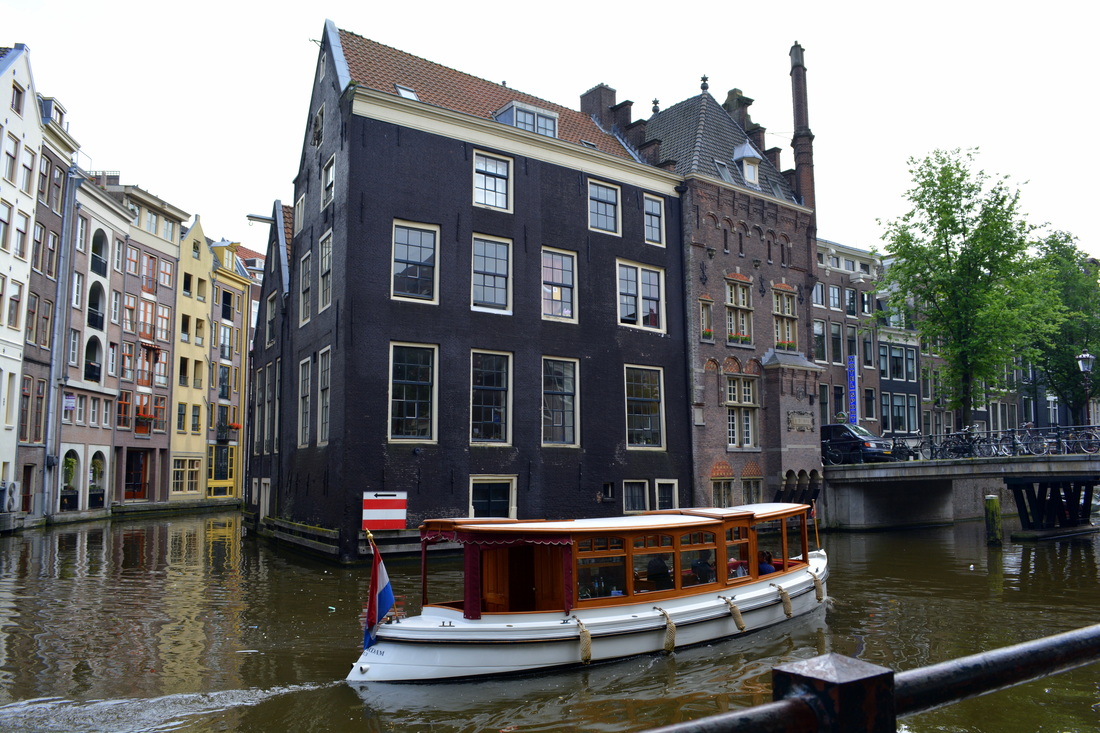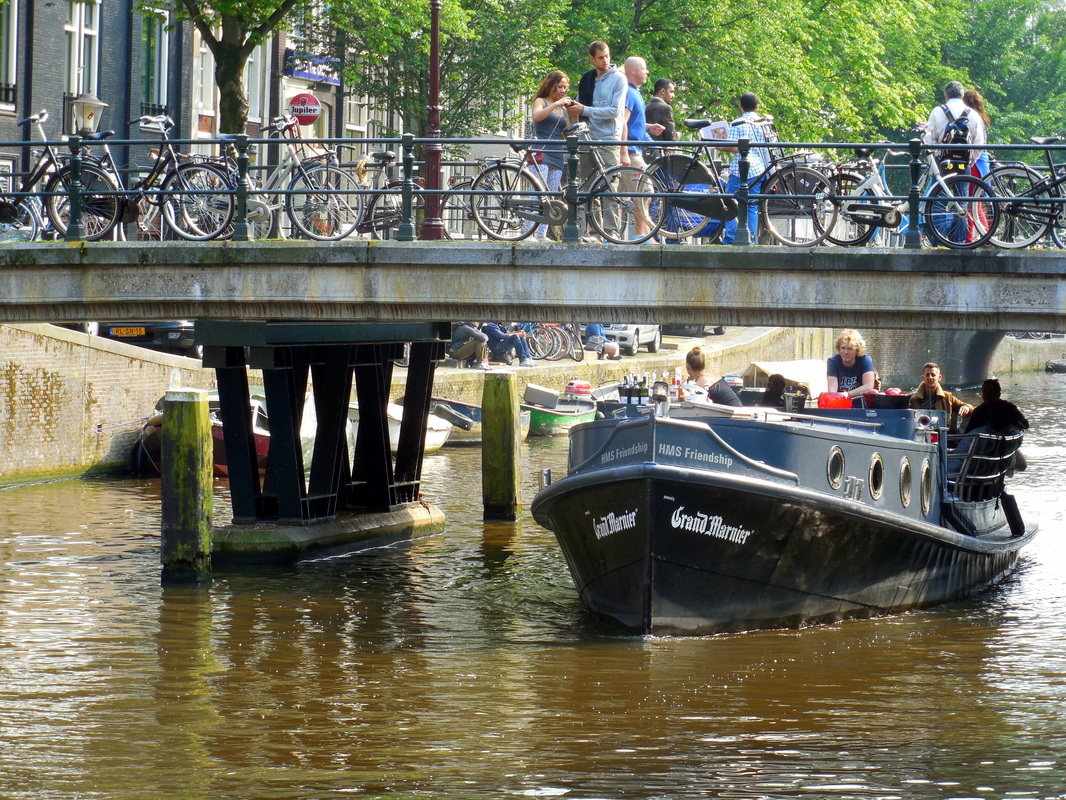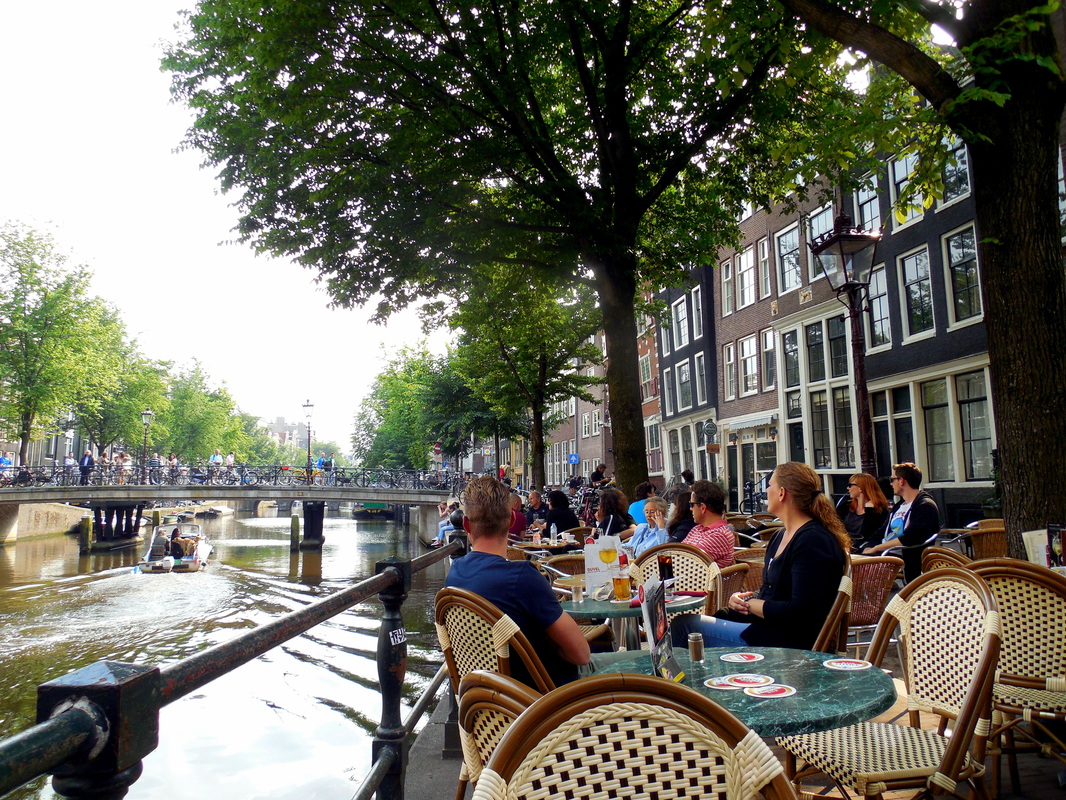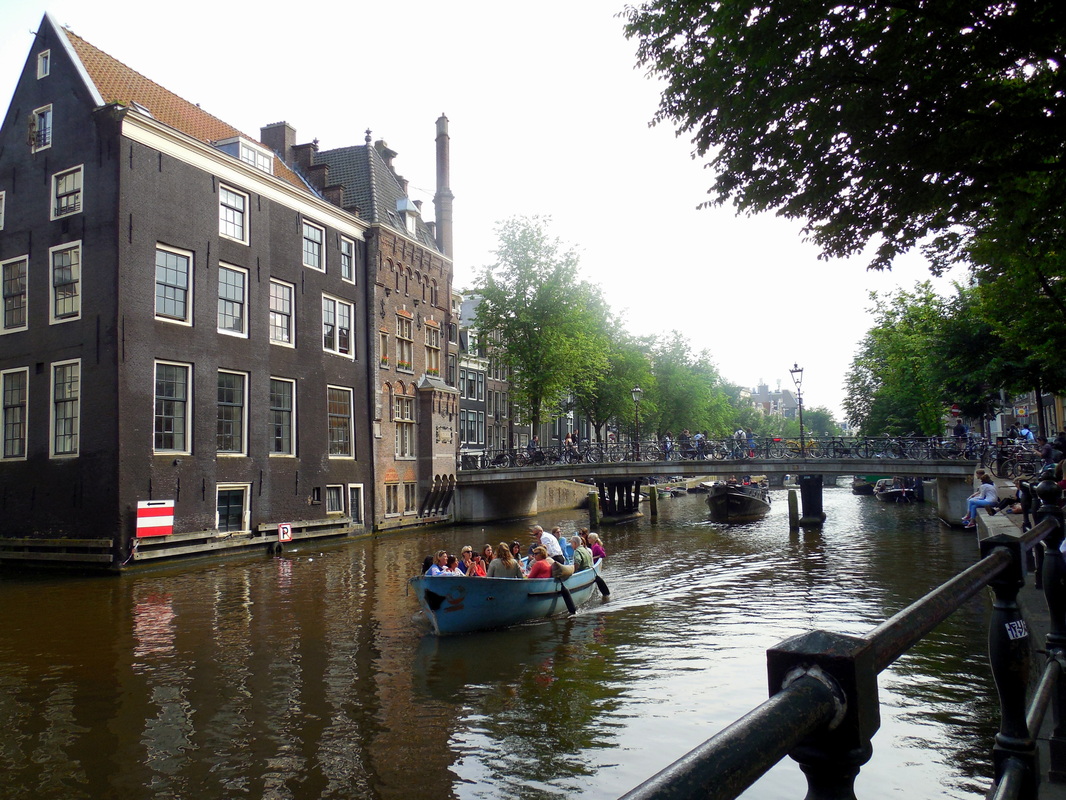 Like us, some sat at small outdoor café tables enjoying a cool drink, coffee or some of Haven van Texel's wonderful food. If you want to taste traditional Dutch food, you must eat at this restaurant. We started with the seasonal Split Pea Soup which was deliciously thick with chunks of ham nestled on top. We then ordered what is called "Dutch Steak" which consisted of a thick filet, beautifully caramelized on the outside and tender inside, topped by a thick brown sauce and served with fat Pomme Frites and fresh salad. It was divine!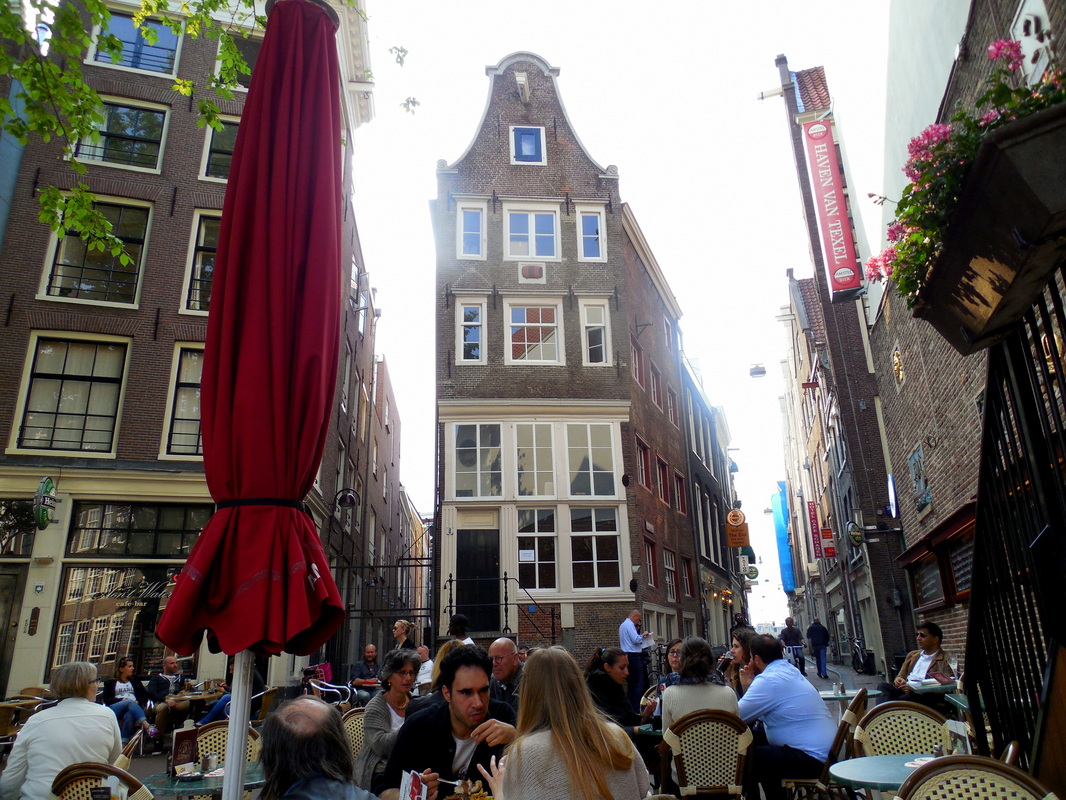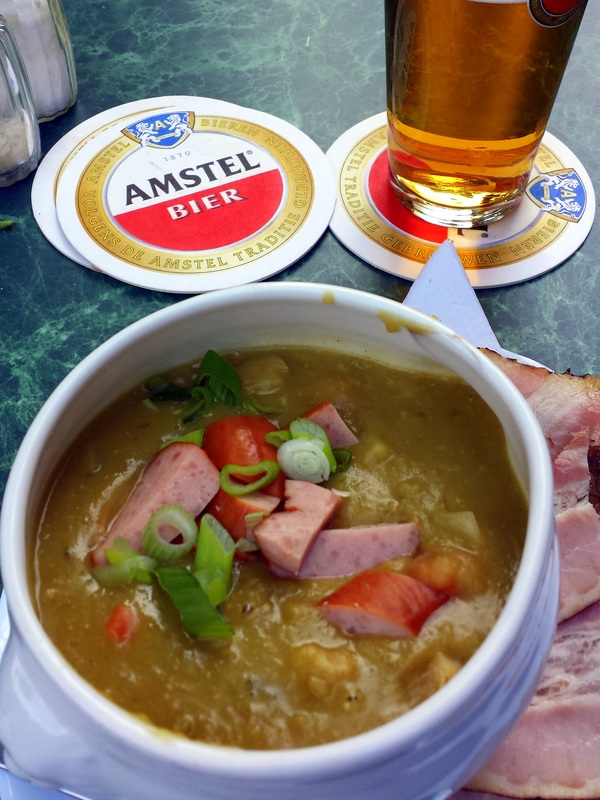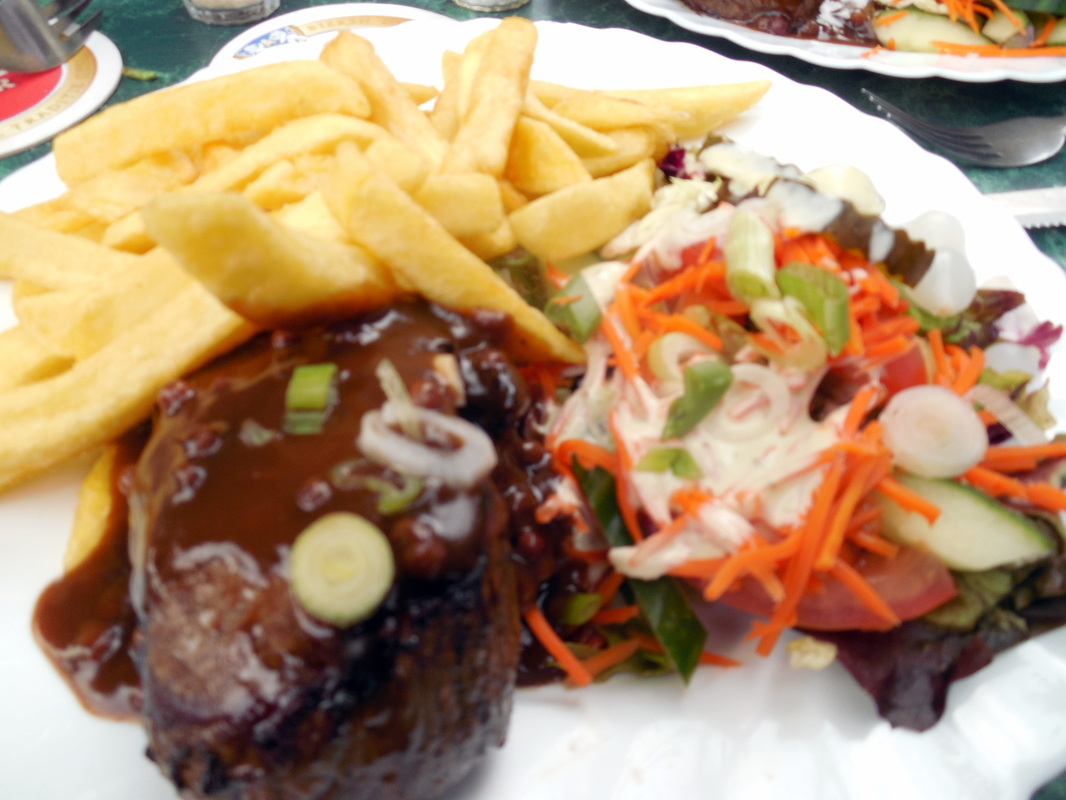 If you are looking for a yummy Dutch meal or just a beer while having a view of all the canal fun, you must stop by
Restaurant Haven van Texel!
Address:
St. Olof Lane 11
1012AK Amsterdam

Tel: 020-4270768

Email: info@havenvantexel.nl