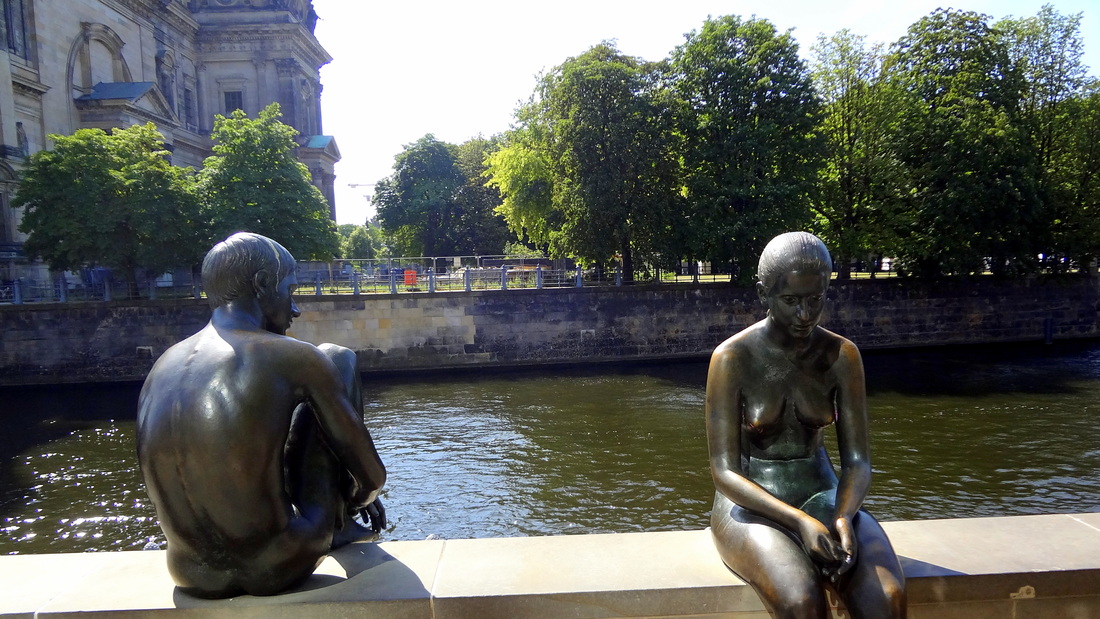 Every great city has public art for all of us to enjoy and Berlin has a spectacular collection but my absolute favorite was a Bronze sculpture installation called 'Three Girls and a Boy' by Wilfred Fitzenreiter; 1988.

These naked bronzed young people lounge on the Spree promenade on a wall overlooking the Spree River and across from the impressive Berliner Dom. They seem to be watching the boats go by, relaxing in the sun or lost deep in some contemplation and are a beautiful addition to this relaxing, café lined walk.

The whimsical sculptures are also a magnet for a tourist photo-op moment and naturally we couldn't resist either!

When you visit Berlin be sure to take time to find the many amazing sculpture and public art installations around the city. They are a delight to explore.