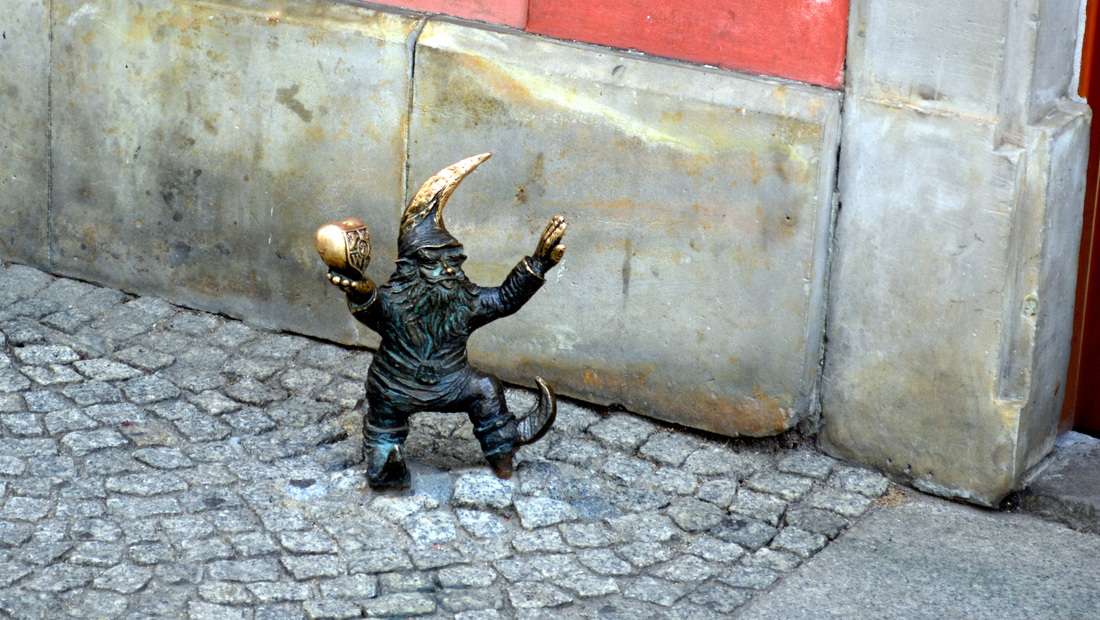 Have you ever visited a grand city and found that something very small, almost unnoticeable turns out to be the most memorable part of the trip? In Wroclaw, Poland this is truly the case.

As we ventured out our first day, we noticed a couple of gnomes pouring wine on the sidewalk near our hotel. Yes…. gnomes, cute little bronze characters which brought a smile to our lips. Little did we know, this was just the beginning as we later came across another one! And then more!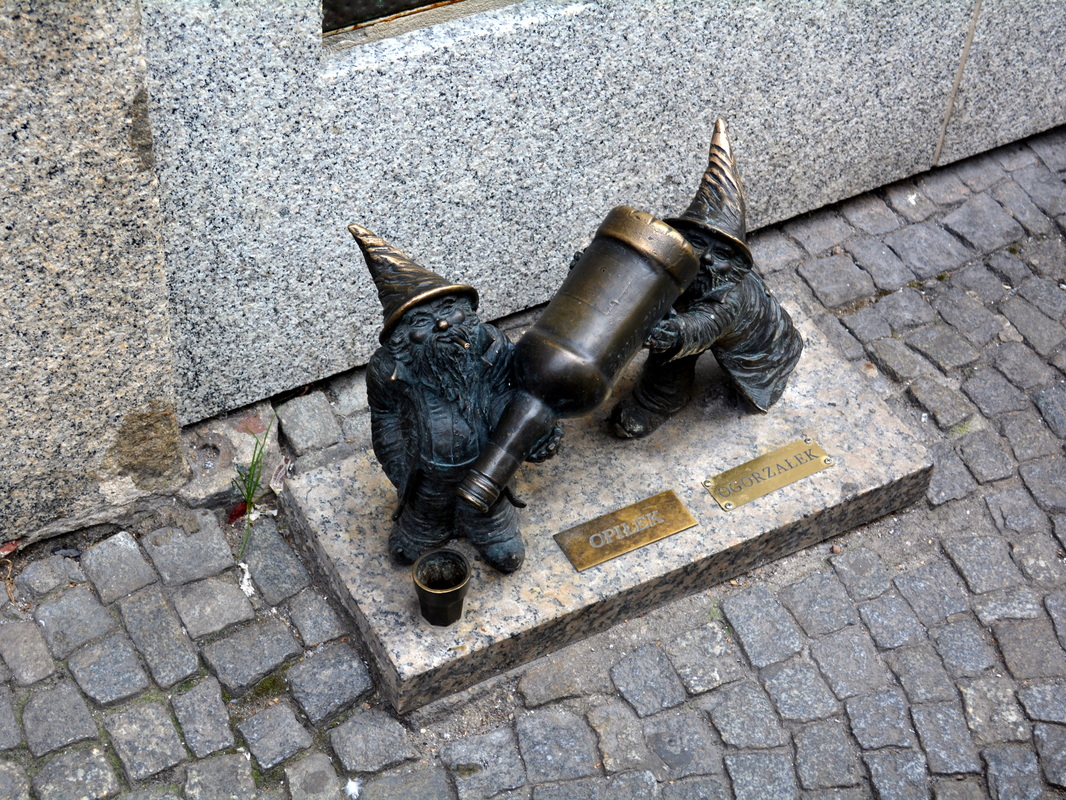 These little guys are all over the old town of Wroclaw, tucked into the shade of historic buildings, nestled against curbs and sporting their jaunty poses out on the cobbled squares and lanes.

It soon became an obsession for us to keep an eye out for them and even seek them out. What fun it added to our walks around the historic center. We also had just as much fun watching the reactions of other tourists when they came across them!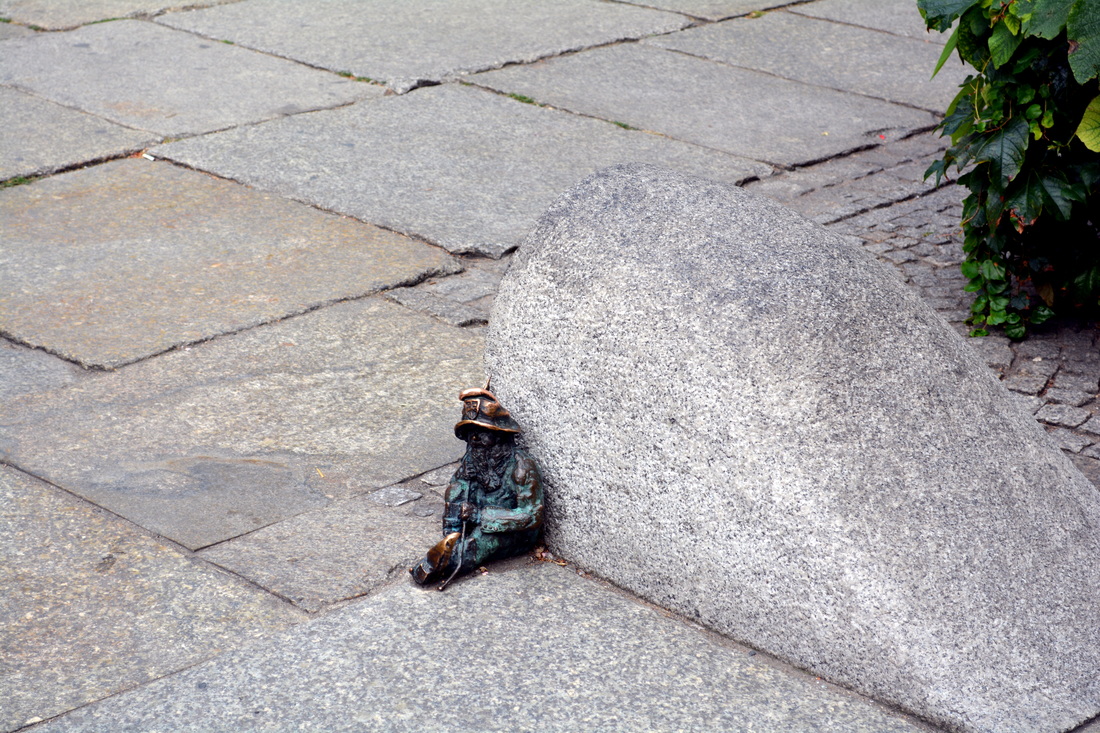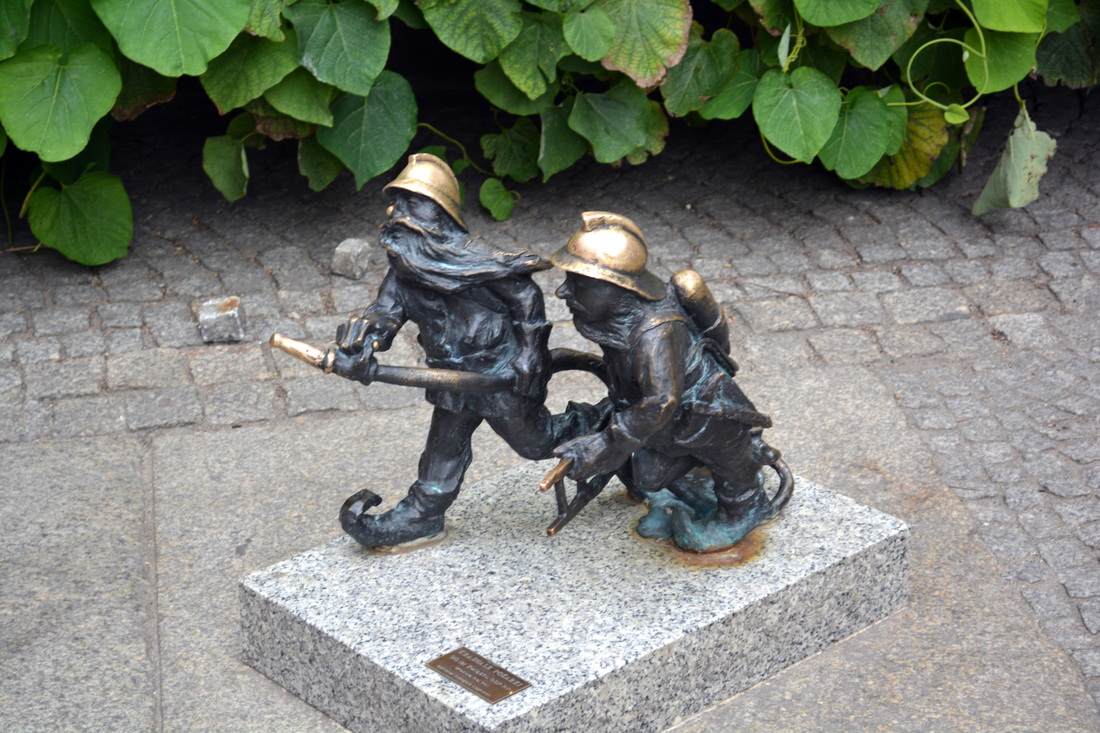 While perfectly enjoyable in their own right, they actually have a history and purpose beyond whimsical pleasure. New gnomes arrive every year, but it all started with one placed by the 1980's anti-communist group "Orange Alternative" led by Waldemar Fydrych. The group used the iconography of gnomes as they painted over government propaganda. They even dressed up as gnomes during peaceful protests to effectively disarm the authorities with the silly looking costumes, fighting oppression with satire.

Over the years, each of the little bronze gnomes has been sponsored by a business and has usually been placed in front of their office. The company commissions a local artist to sculpt them a character. In most cases, the gnome's identity is related to the business.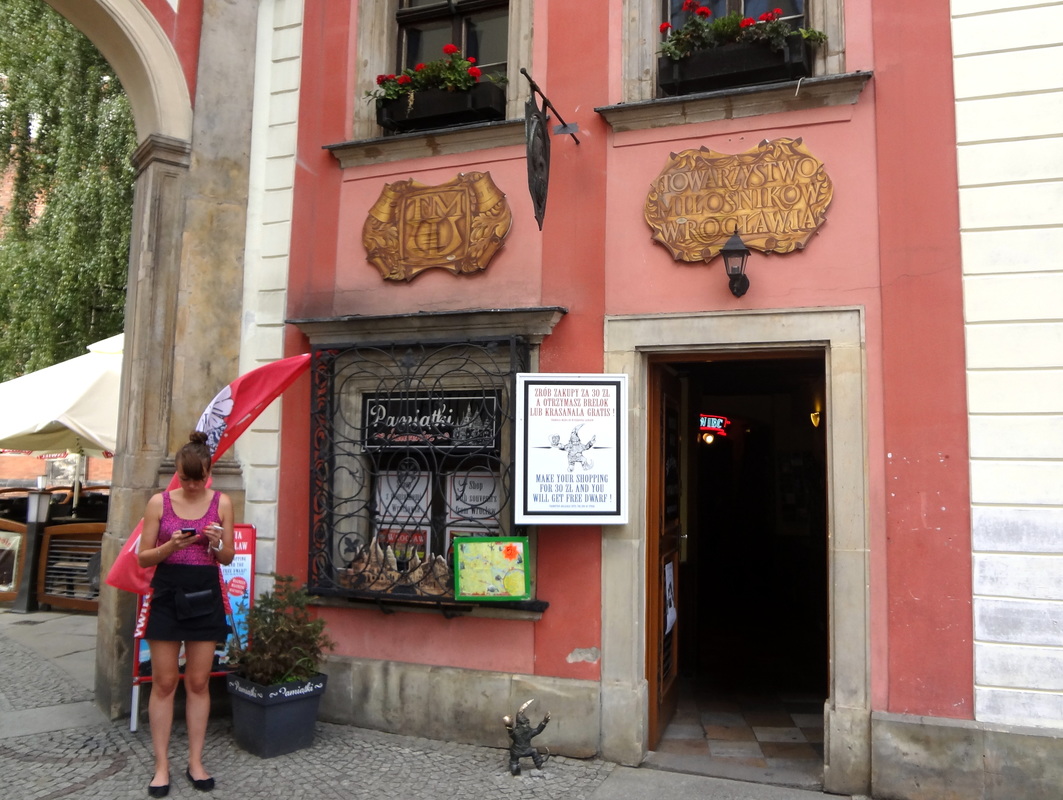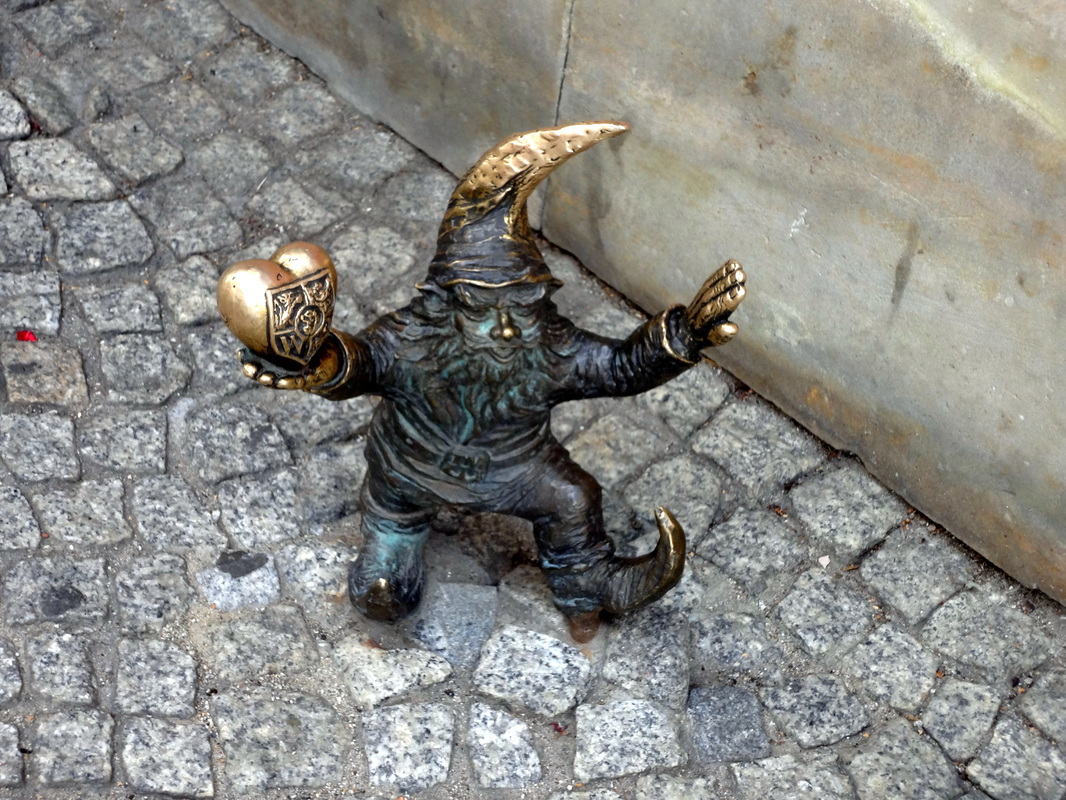 Who would have thought that such tiny bronze characters could mean so much to the history of Wroclaw and the anti-communist movement, but they are certainly also just fun to find and photograph and we didn't find them all, so there are lots still out there for you to find!