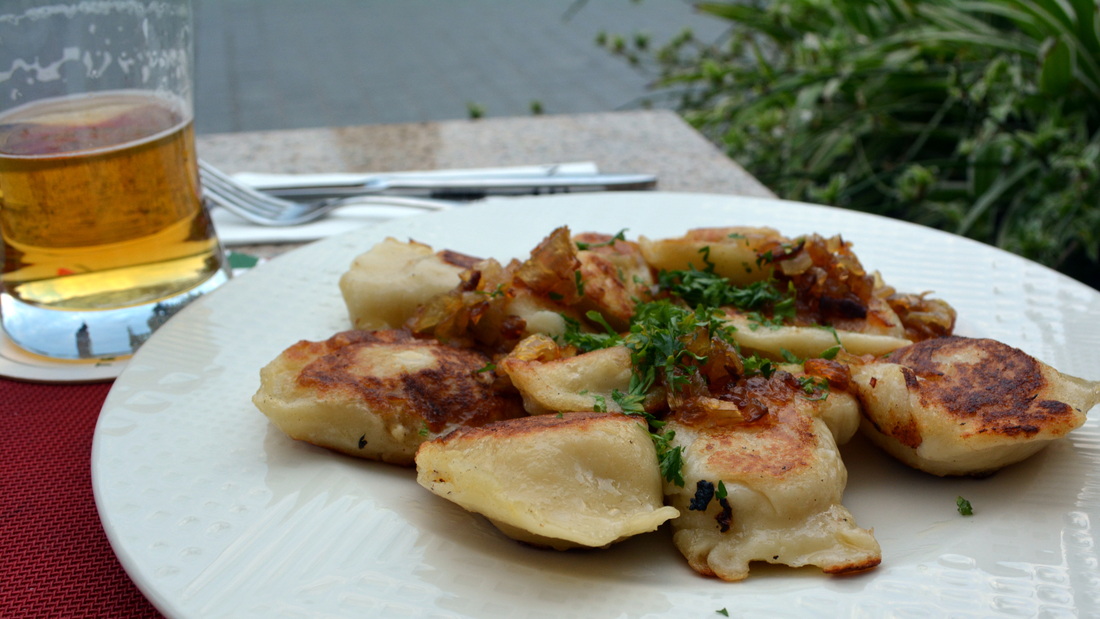 You simply can't visit Poland and not try their famous dish called the "Pierogi" and Jim and I found a number occasions to order it, telling ourselves we needed to try all the different preparations. The reality was that they are just really yummy. This is a high-carb dish perfect for fueling an afternoon of sightseeing.

While staying in Krakow, we chose to indulge at a restaurant called Chopin which is located right on the market square, Rynek Glowny. We sat at a table on the outside terrace where we had a fabulous view of the historic square, its beautiful buildings, the many elaborately decorated horses and carriages and most importantly, it was perfect for people-watching.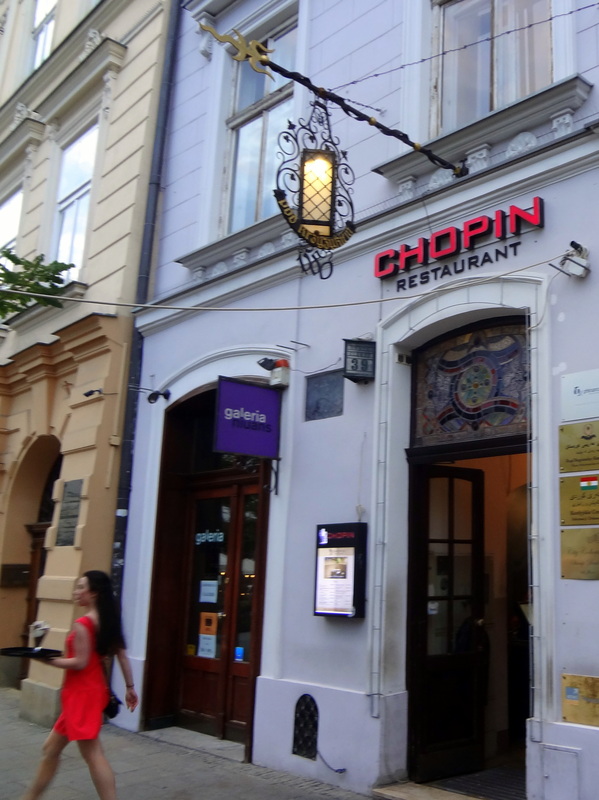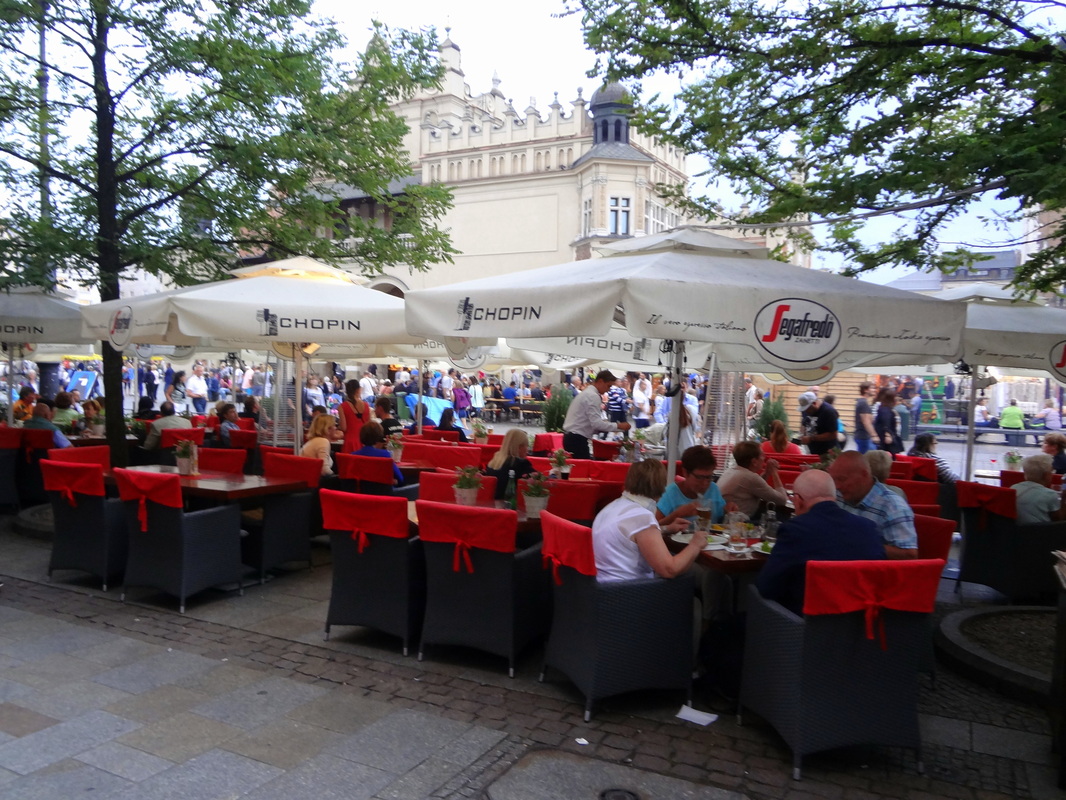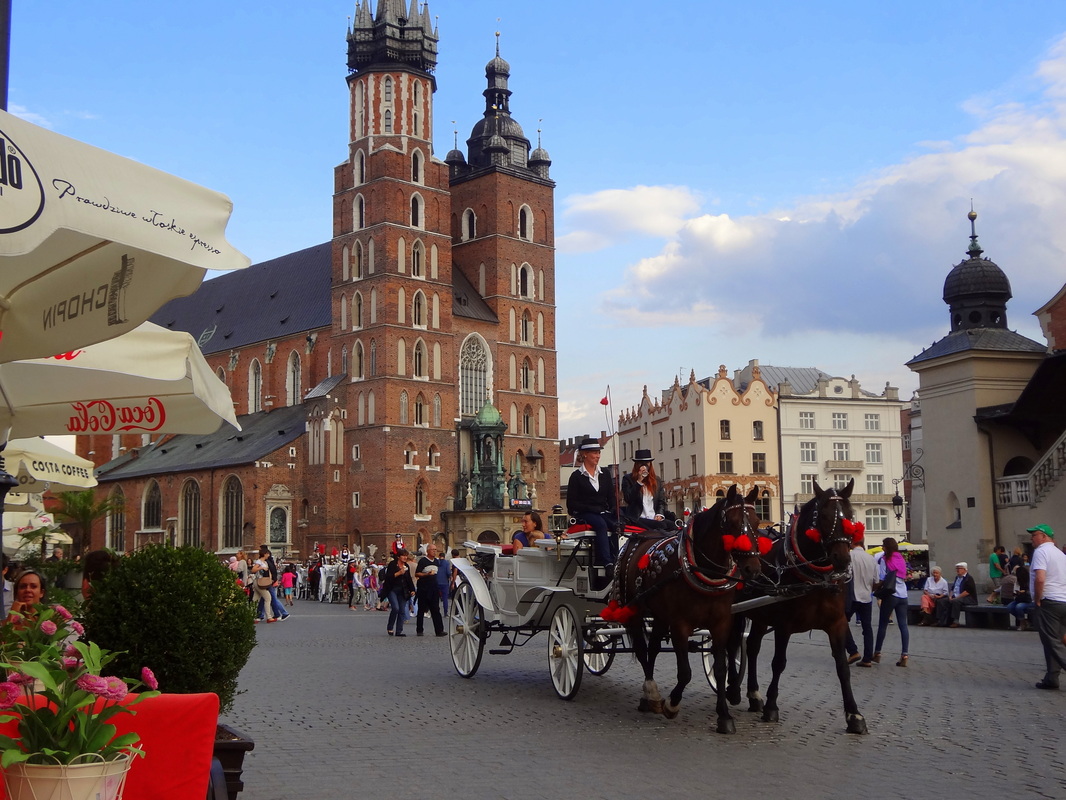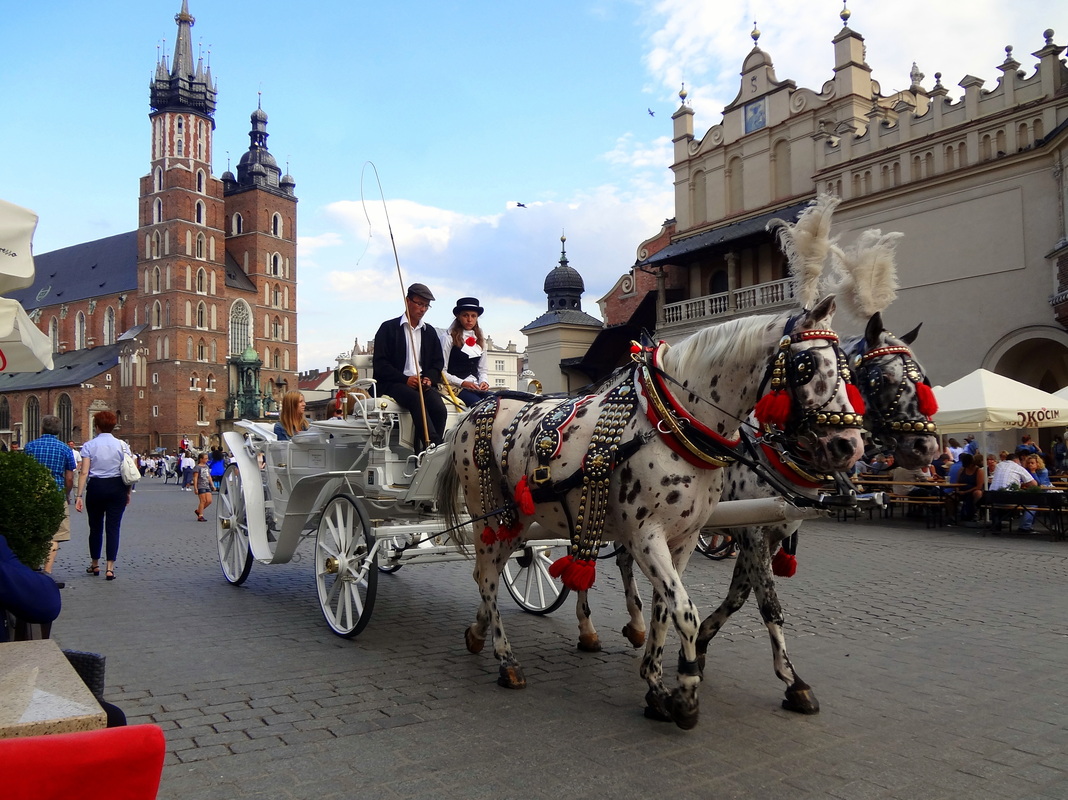 Chopin specializes in authentic Polish cuisine as well as other European specialties, but we were on the hunt for pierogis so we stayed focused even though other dishes delivered to nearby tables also looked very good. Happily, the pierogis when they arrived were absolutely delicious and everything we had hoped they would be!

Pierogi or pirogi (pronounced pi-ROH-ghee) are stuffed dumplings of East European origin. They are made by wrapping pockets of unleavened dough around a savory or sweet filling and cooked in boiling water. The dumplings are usually semi-circular but triangular and rectangular ones are also found. Typical fillings include mashed potato, sauerkraut, ground meat, cabbage, mushrooms, spinach and cheese in the savory version. The savory dumplings are often served with toppings, such as melted butter, sour cream or fried onion.

Our favorite pierogi turned out to be the meat dumplings which are filled with a well spiced very flavorful ground beef mixture. We also tried the "Russian" style pierogi which was filled with mashed potatoes, farmers cheese and fried onions and a version with cabbage and mushrooms.

Fruits and jams including cherry, strawberry, saskatoon berry, raspberry, blueberry, peach, plum, apple and prunes are used in the sweet pierogis. I have to admit, we did not try the fruit version, so we now have a perfect excuse (among SO many others) to return to Poland!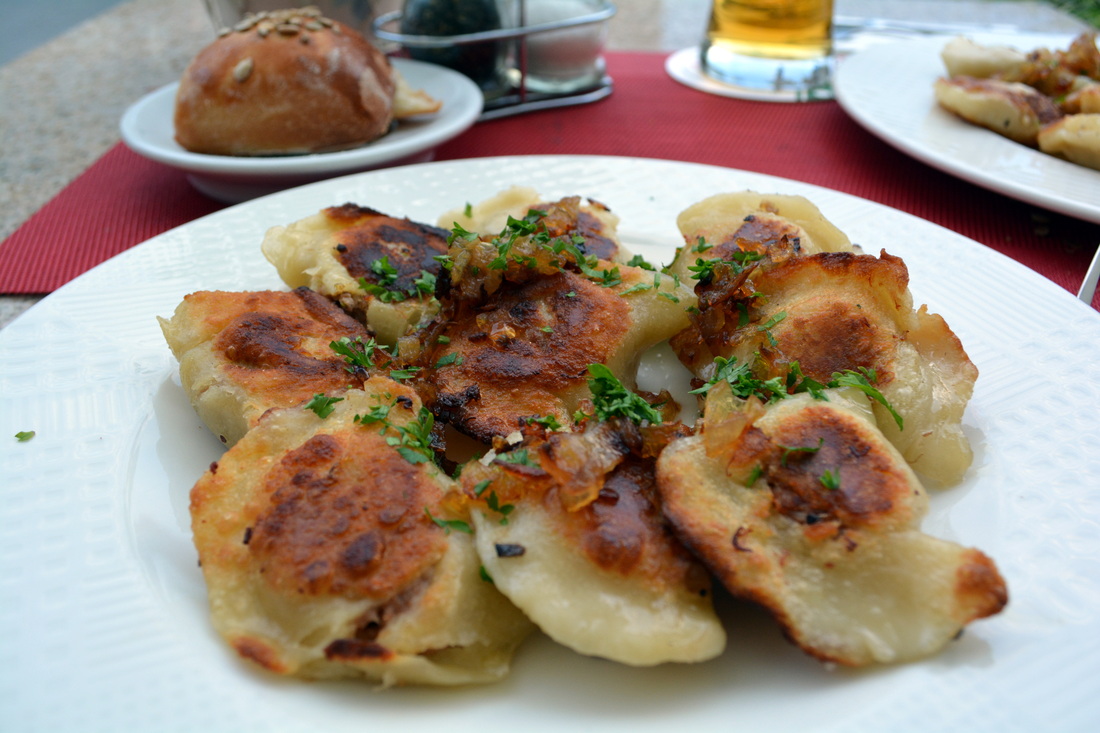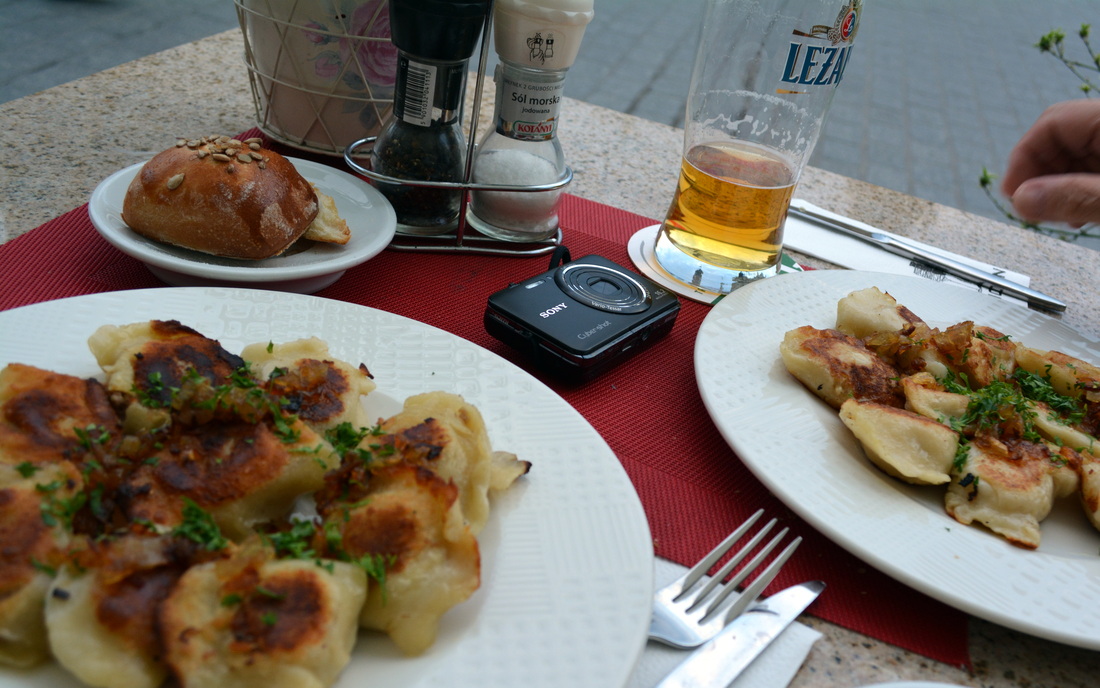 Be sure to try pierogis when you visit Poland. They should not be missed, and sitting on the terrace at Chopin watching the scene in beautiful Rynek Glowny is the perfect way to experience this Polish national dish……and you might even get a serenade!