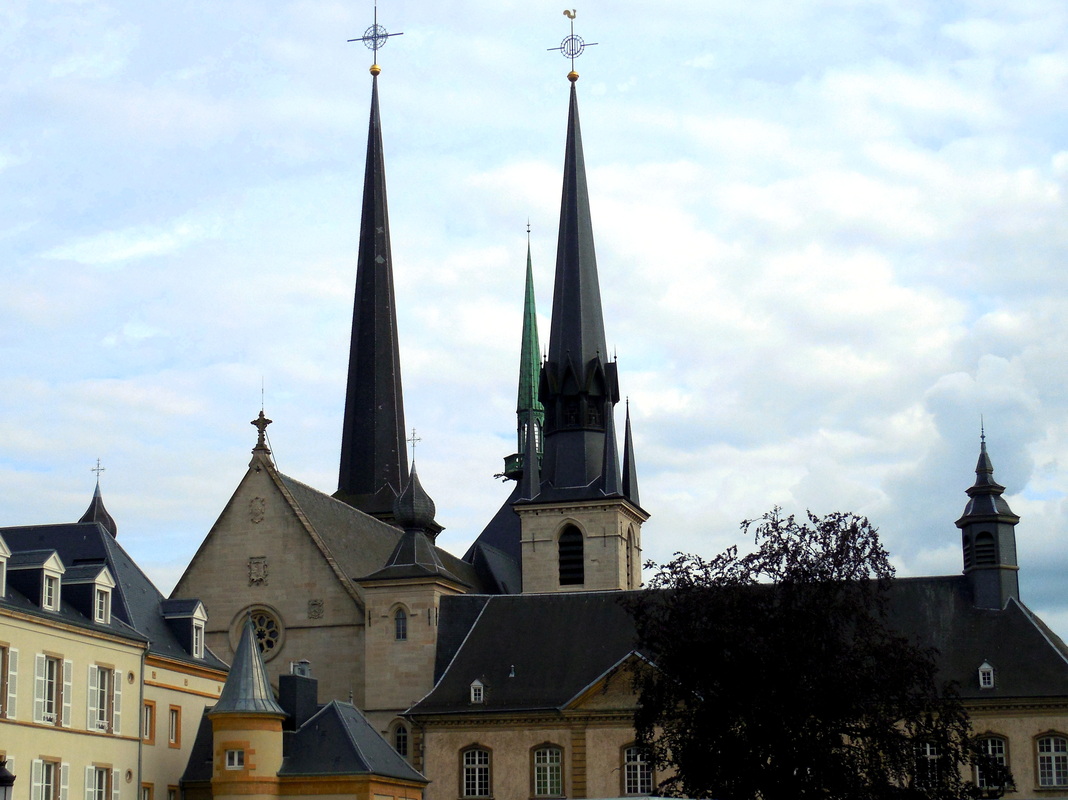 One of the benefits of arriving in a European city during a religious holiday, as we did when we chose to visit Luxembourg City during the long Ascension Day holiday weekend, is that the churches are filled with song and ceremony.

As we walked into the Notre-Dame Cathedral of Luxembourg, our spirits were lifted by the beautiful voices wafting out across the nave toward us from the cathedral choir. As we drew closer to listen, the tall jewel colored glass of the gothic-framed stained-glass windows in the apse glowed and the sparking gold leaf on the altar and the radiant alabaster of the carved reredos screen rose up to meet the tall windows.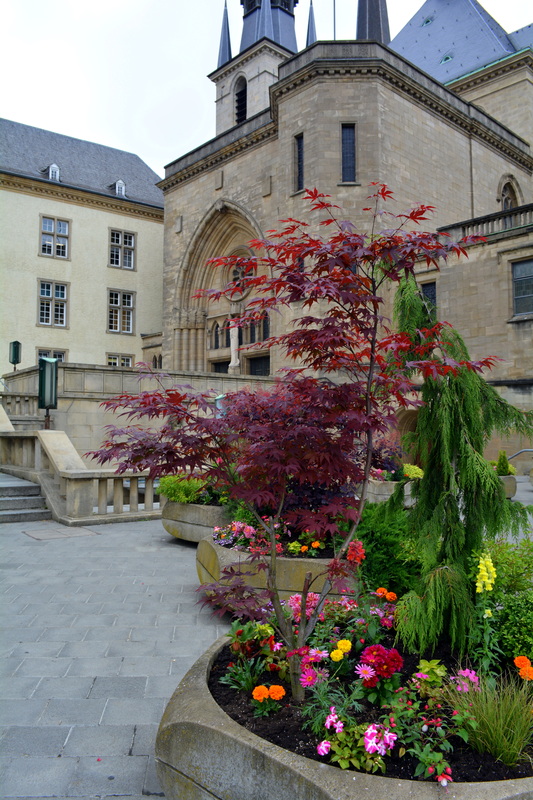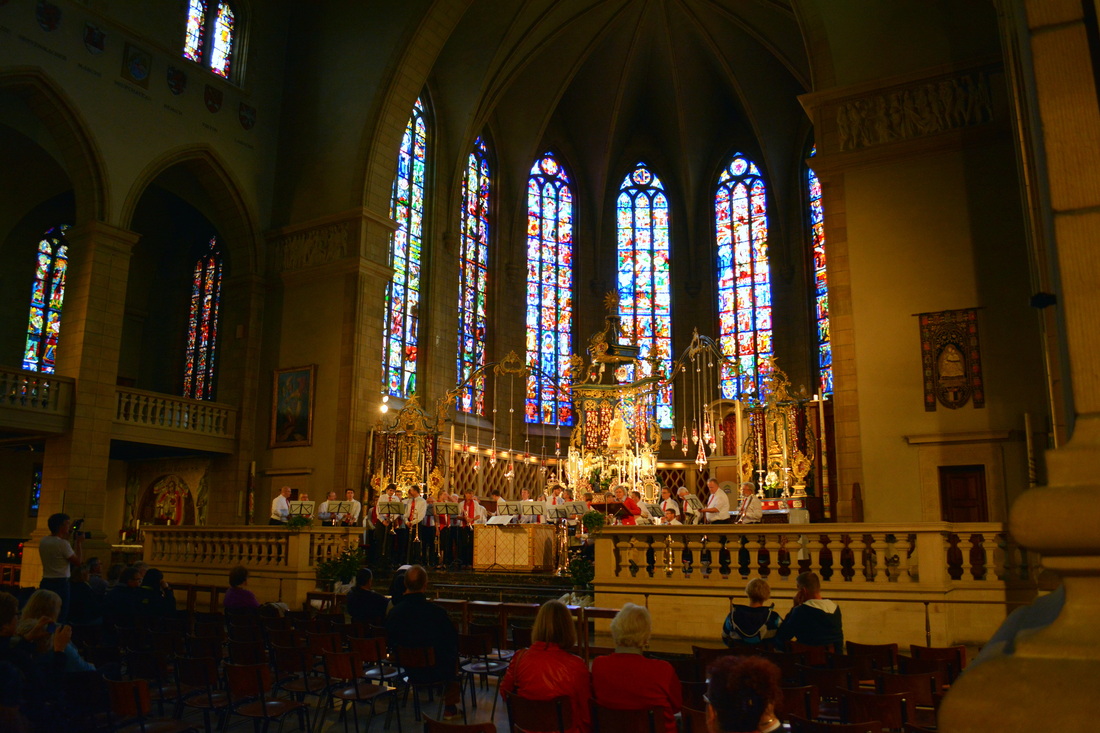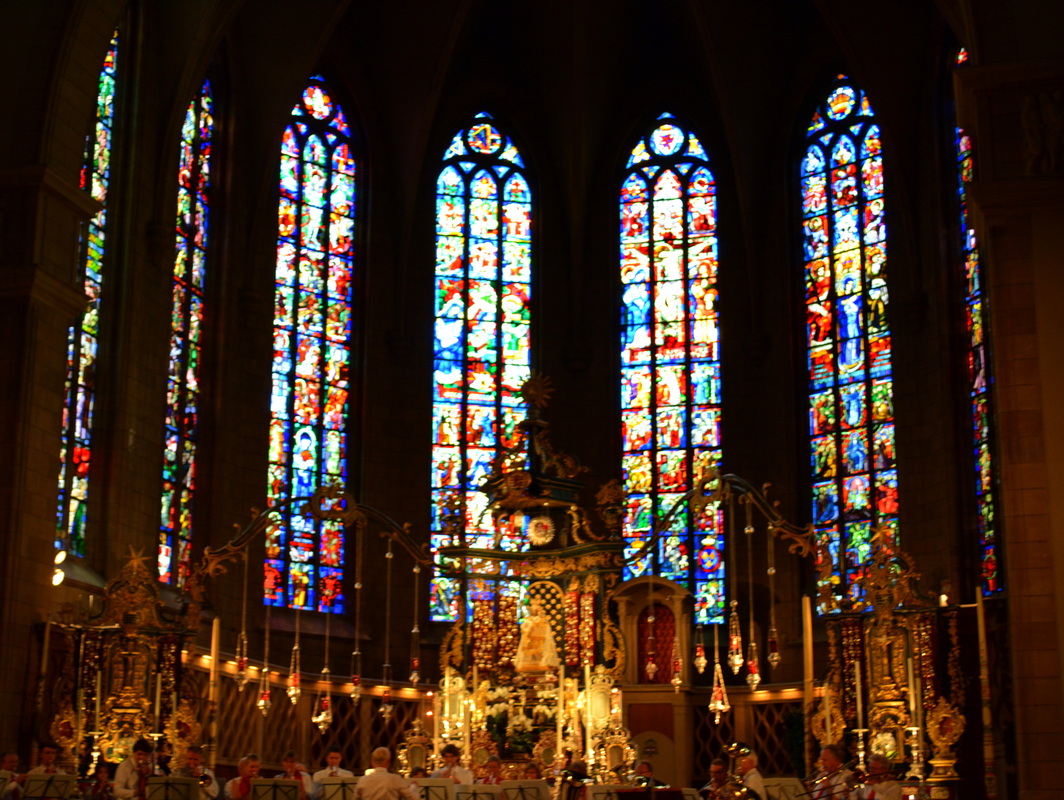 The Notre-Dame Cathedral was originally built between 1613 and 1621 as a Jesuit Church to serve the college founded a few years earlier in Luxembourg (at that time the Spanish Netherlands).

Artistically, it was particularly the German sculptor Daniel Muller (d. 1623) from Freiberg (Saxony) who contributed to the appearance of the church which is primarily in the late Gothic and Dutch Renaissance style with some Pre-Baroque elements. His work includes the organ gallery.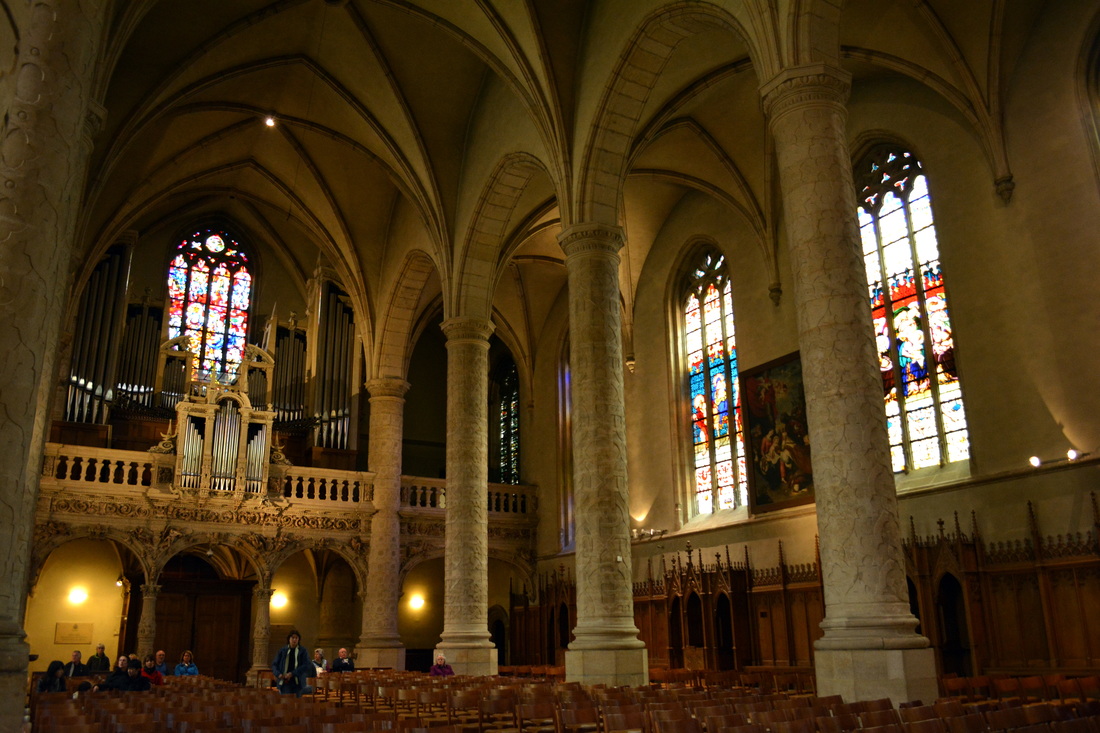 In 1773, the Jesuits left the city, so shortly after that, in 1778 Empress Maria Theres of Austria gifted the church to the City of Luxembourg. At the end of the 18th century, the church received the statue of the Maria Consolatrix Afflictorum (Consoler of the Afflicted), the patron saint of both the city and the nation and on the day we were there, looked down from the high altar in the apse.

1870, the church was elevated by Pope Pius IX to the Cathedral of Notre-Dame. It is the only Cathedral in Luxembourg.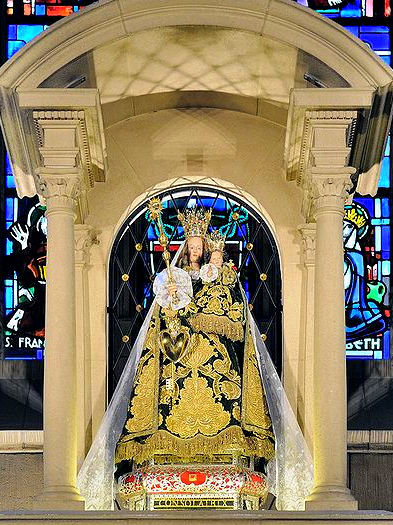 photo courtesy of nobility.org


The crypt of the Cathedral contains the remains of members of the Grand-Ducal family, but the one that caught both my eye and imagination was the tomb of John of Bohemia, also called "John the Blind" (1296 – 1346).

He was both King of Bohemia and Count of Luxembourg and was the eldest son of the Holy Roman Emperor Henry VII and his wife Margaret of Brabant. He is well known for his bravery having died while fighting in the Battle of Crecy, which was the first battle of the Hundred Years War. He insisted upon fighting even though he had been blind for a decade.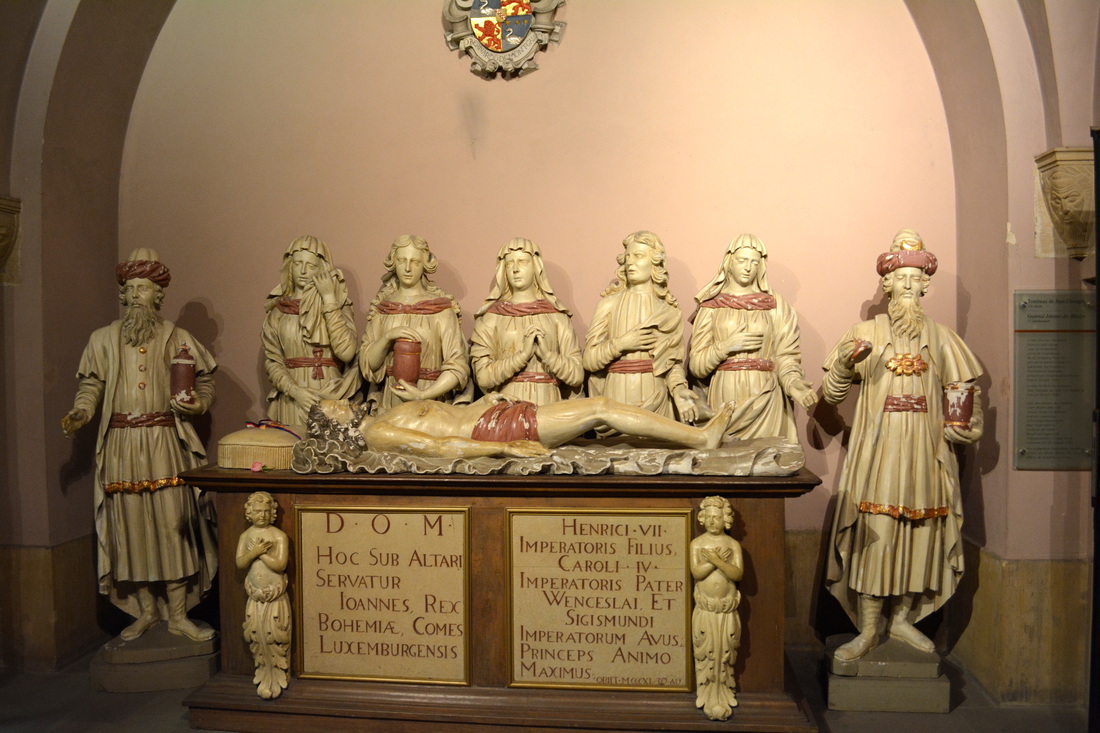 From 1935 to 1938 the Cathedral was enlarged and expanded. The goal was to harmoniously integrate the Gothic church with the surrounding 17th and 18th century buildings, as well as the old residential houses. The beautiful stained glass windows are said to be from the 19th and twentieth century restorations.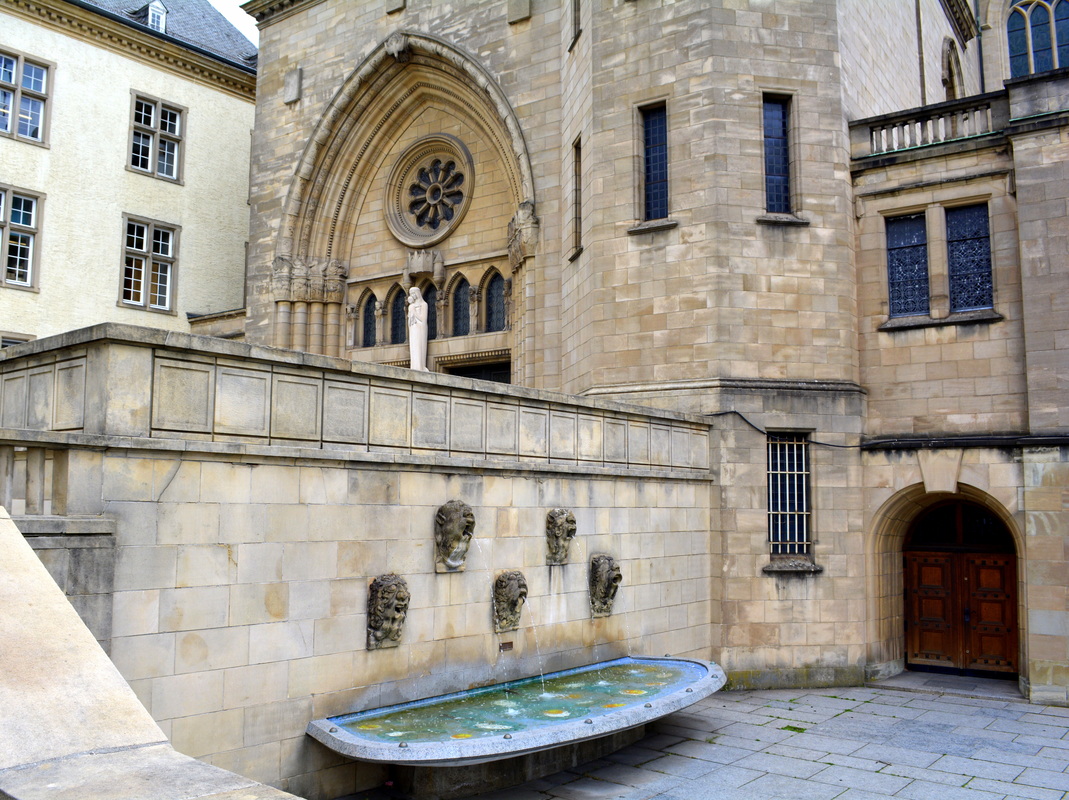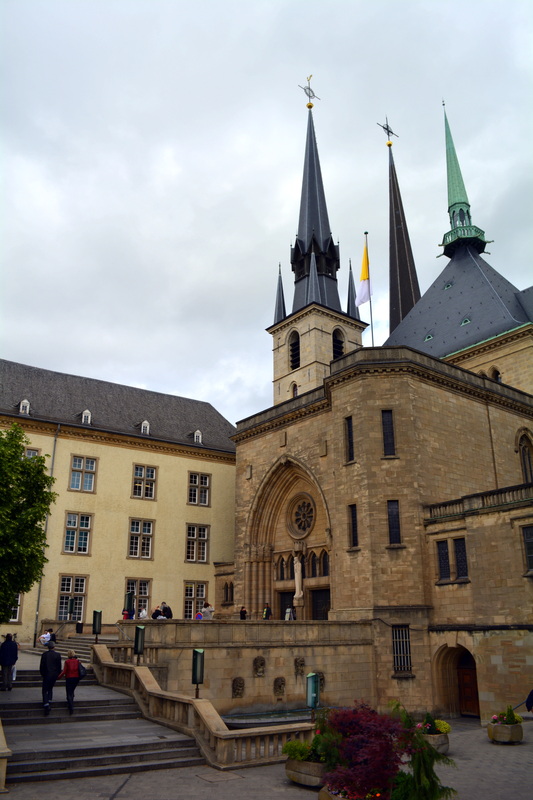 From my point of view, they did a fantastic job, because the exterior of the cathedral complex is a harmonious and beautiful space. The Notre-Dame Cathedral of Luxembourg, full of history and beauty is one of the gems of Luxembourg City.