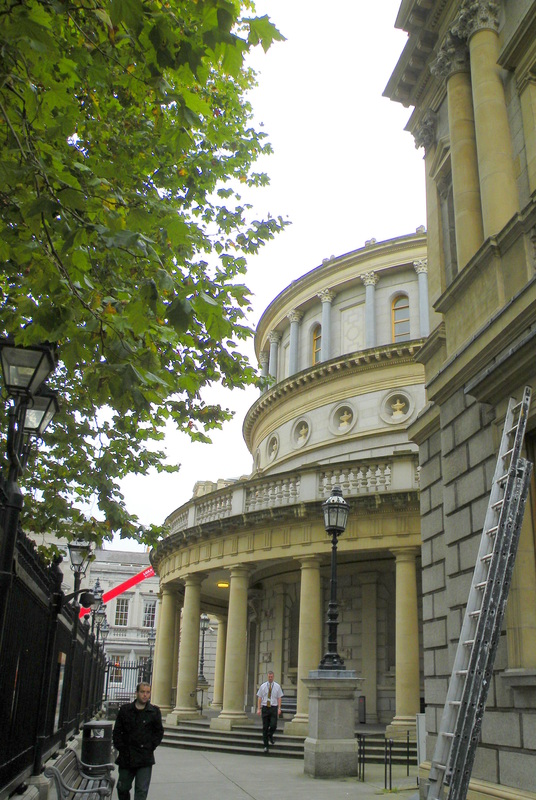 I know this might seem gross, but you absolutely must visit the National Museum of Ireland - Archeology when you are in Dublin,
to see the bog people
. Flattened from centuries of bog pressure, they are amazingly well preserved to the point where you can actually recognize their features. Some were victims of an unfortunate accident, but others were human sacrifices or mortally wounded by battle. You get a tiny glimpse into life back in the stone and bronze ages.
On a lighter note, you can then move on to see the artifacts from early Irish life including beautifully worked gold jewelry, and folk life items. The period covered by the exhibitions extends from the Mesolithic through to the end of the medieval period, and includes internationally known treasures such as the Ardagh Chalice, 'Tara' Brooch and Derrynaflan Hoard.
They have an amazing collection of Viking antiquities, including l
ong boats and other Viking grave-goods such as, swords and spears, personal items and even weights and measures for trading purposes.
Their foreign archeological collection includes Roman, Greek and Egyptian antiquities.
You can see some beautifully preserved Egyptian Sarcophagi!