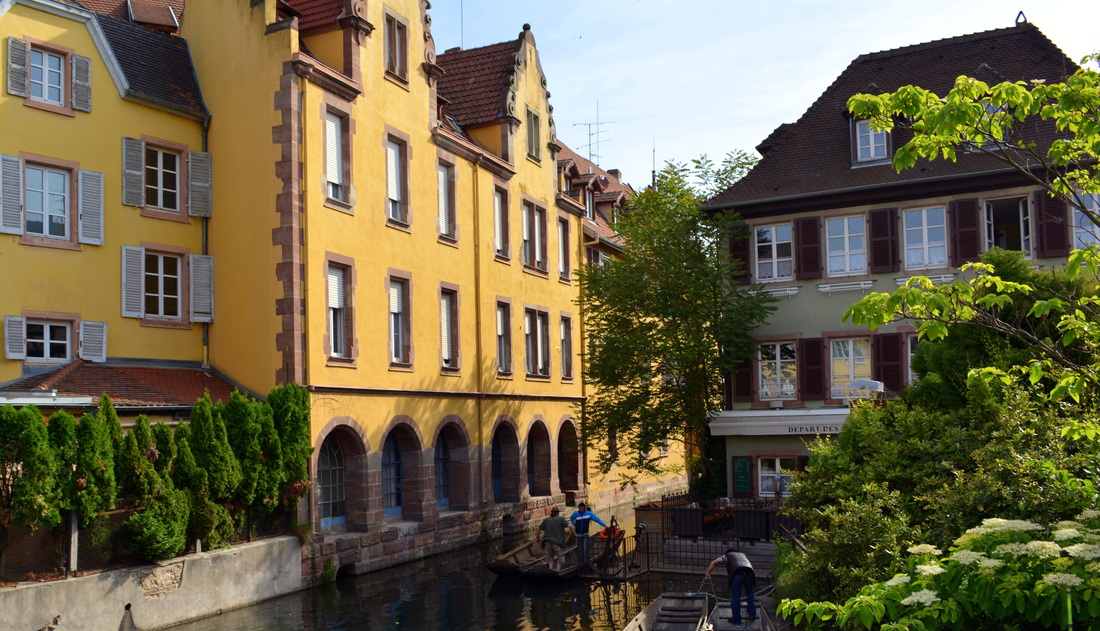 You can't visit
Colmar, France
without trying some of its famous
Alsatian Cuisine
. For busy tourists, the most handy option is the
Tarte Flambée
or
Flàmmeküeche
which translates as "Pie baked in the flames." and we found a delicious one at
La Krutenau Wistub.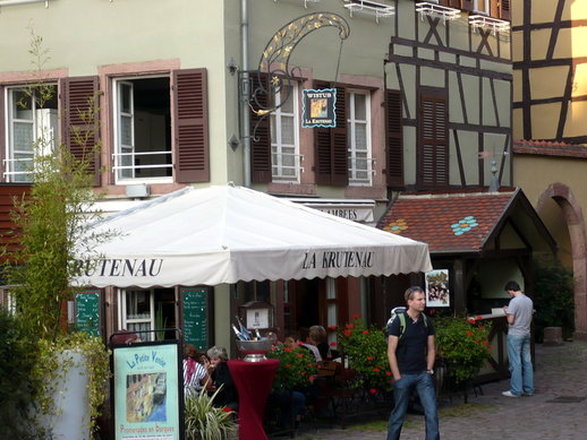 As the story goes, the tarte flambée originated as a way to test the heat of the local wood-fired ovens. At the peak of its temperature, the oven would have the ideal conditions in which to bake the tarte flambée. The wood embers would be pushed aside to make room for the tarte in the middle of the oven, and the intense heat would bake it in 1 or 2 minutes, resulting in a delicious thin pizza-like flatbread and confirming the oven was ready for bread-baking.

There are many variations of the dish, but we chose the Tarte Flambée Gratin which consisted of Fromage Blanc (white cheese), Crème Fresh, Lardon and Onions and Fromage Rapé. It was wonderfully flavorful and cheesy especially when complimented by crisp fresh Alsatian white wine and a nice cold beer!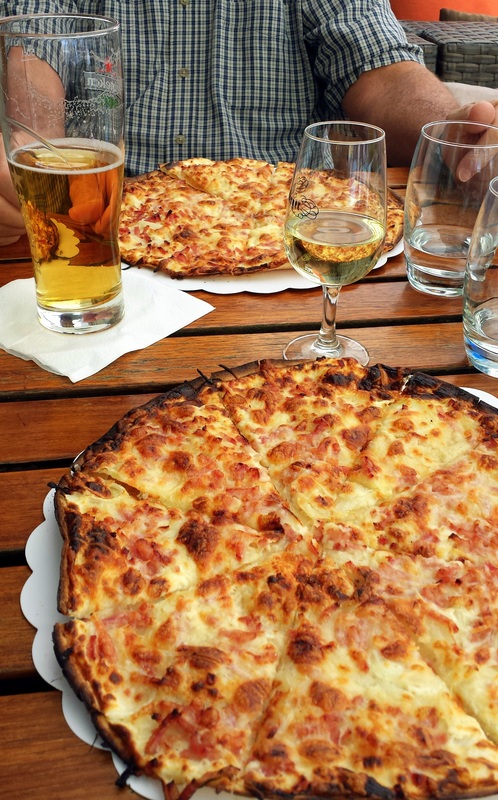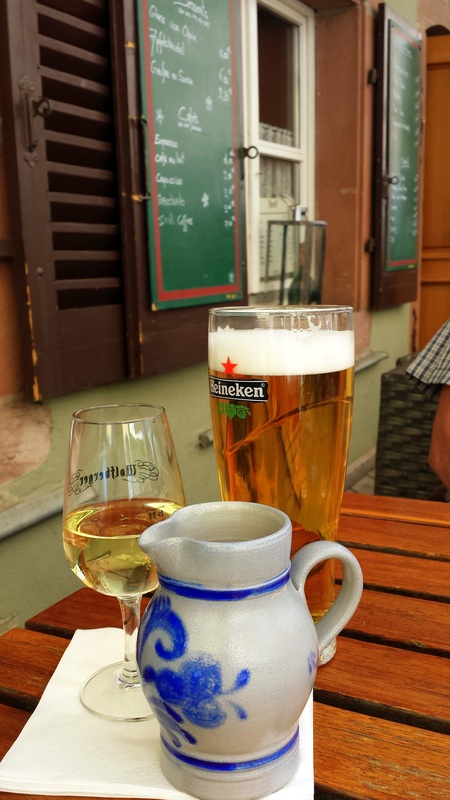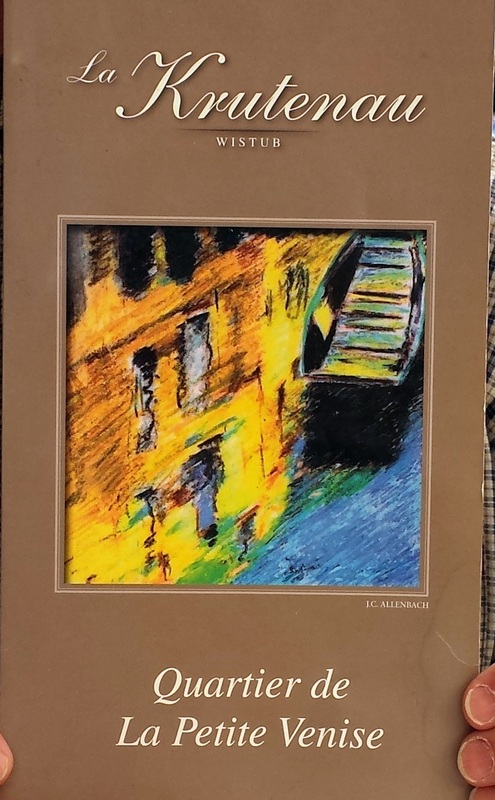 As I said above, we chose to enjoy this traditional dish at
La Krutenau Wistub
(Winestube)
which is located on Rue de la Poisson in the
Krutenau District
of what is called the "Little Venice" of historic Colmar. The canal area was originally used by market gardeners, fish mongers and tanners who brought their goods into Colmar via small flat-bottomed boats.
These groups were organized into corporations or
guilds
. The brightly painted half-timbered houses dating from 1350–1609, that line the nearby streets, belonged to members of these powerful guilds. If you are interested in seeing these beautiful houses from the canal, you can board
canal boat tours
of the
Little Venice
, at the
Saint-Pierre Bridge.
The terrace café of
La Krutenau Wistub
is located right next to the first stop in the tour of at the
Quai de la Poissonnerie
(Fishing Quay), which is accessible by a small bridge that crosses
Rue des Tanneurs
. Fishermen used to sell fresh fish here that had been caught in Colmar's waters.
We had a great time watching people glide by, enjoying their ride through the green canal waters. The canal and half-timbered buildings nearby create a village atmosphere and make the
La Krutenau Wistub
and its beer-garden style terrace a relaxing and tasty place to take a break on a busy afternoon exploring
Colmar
.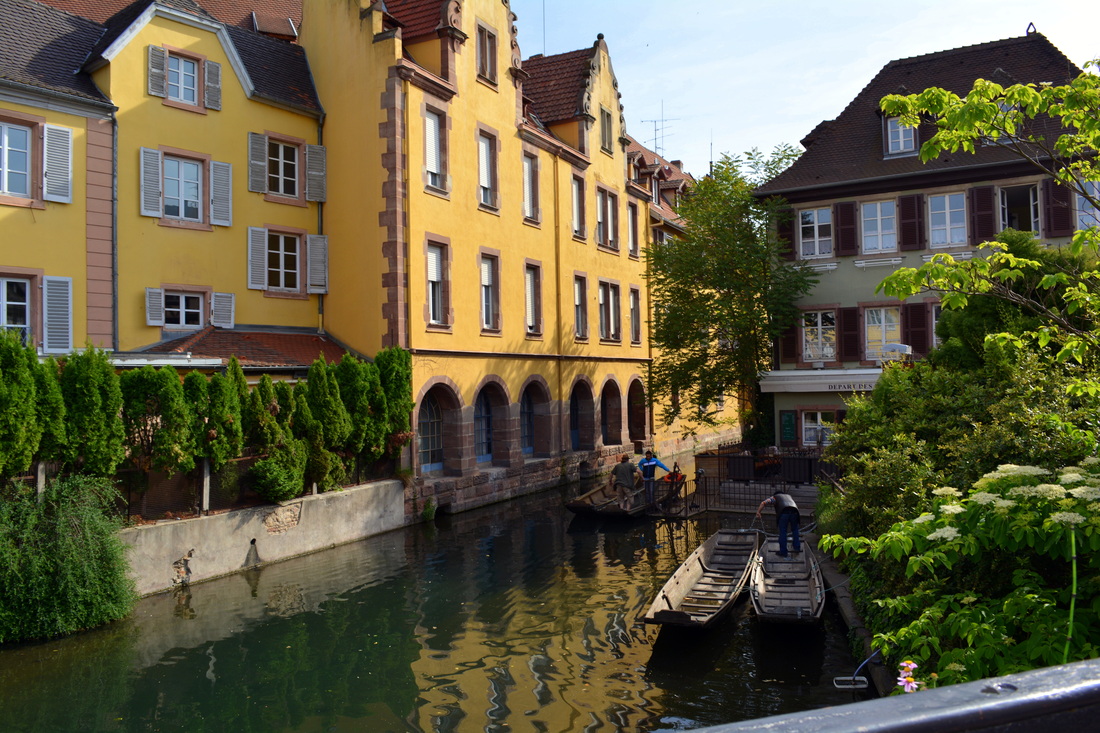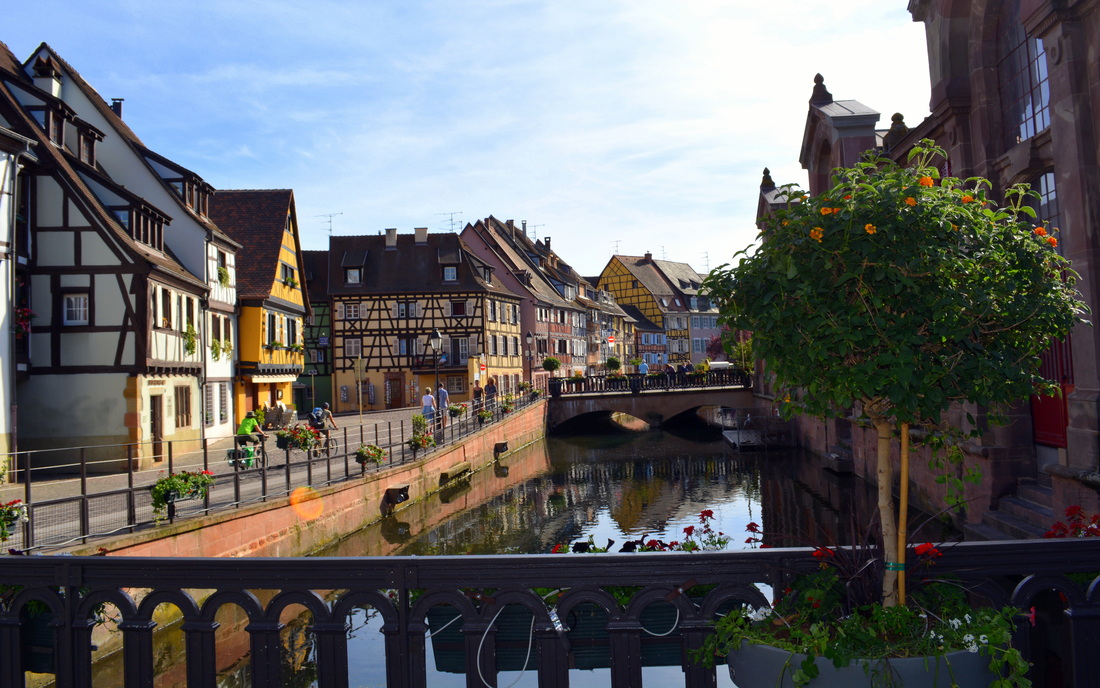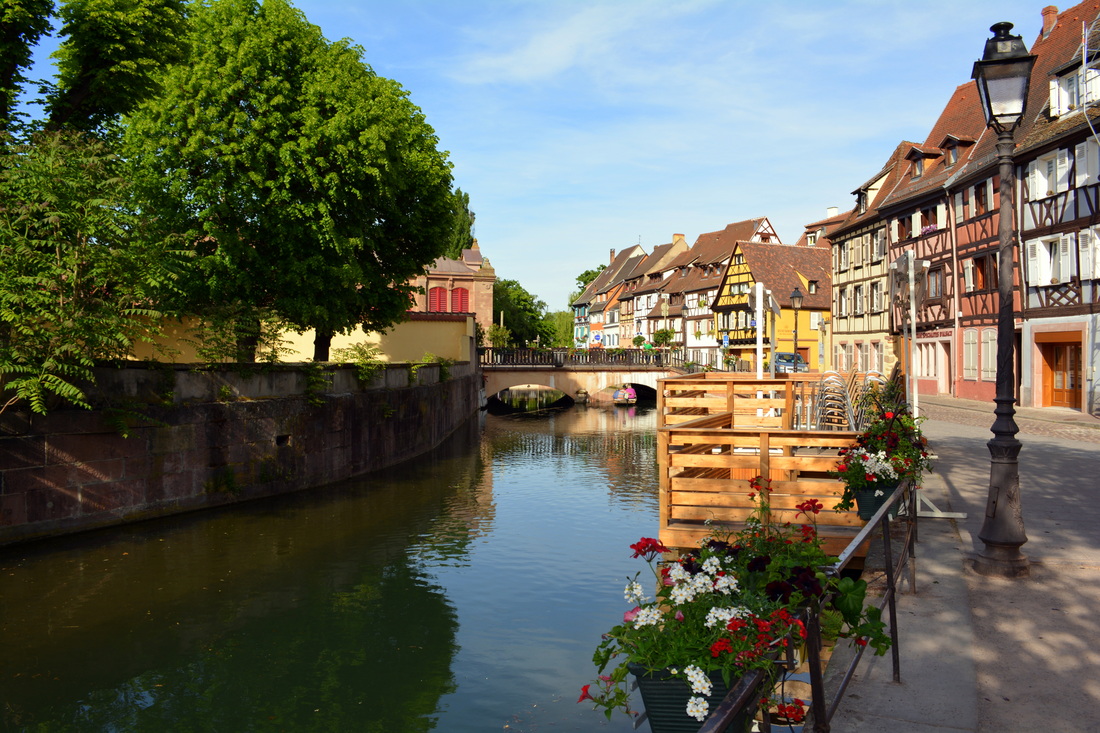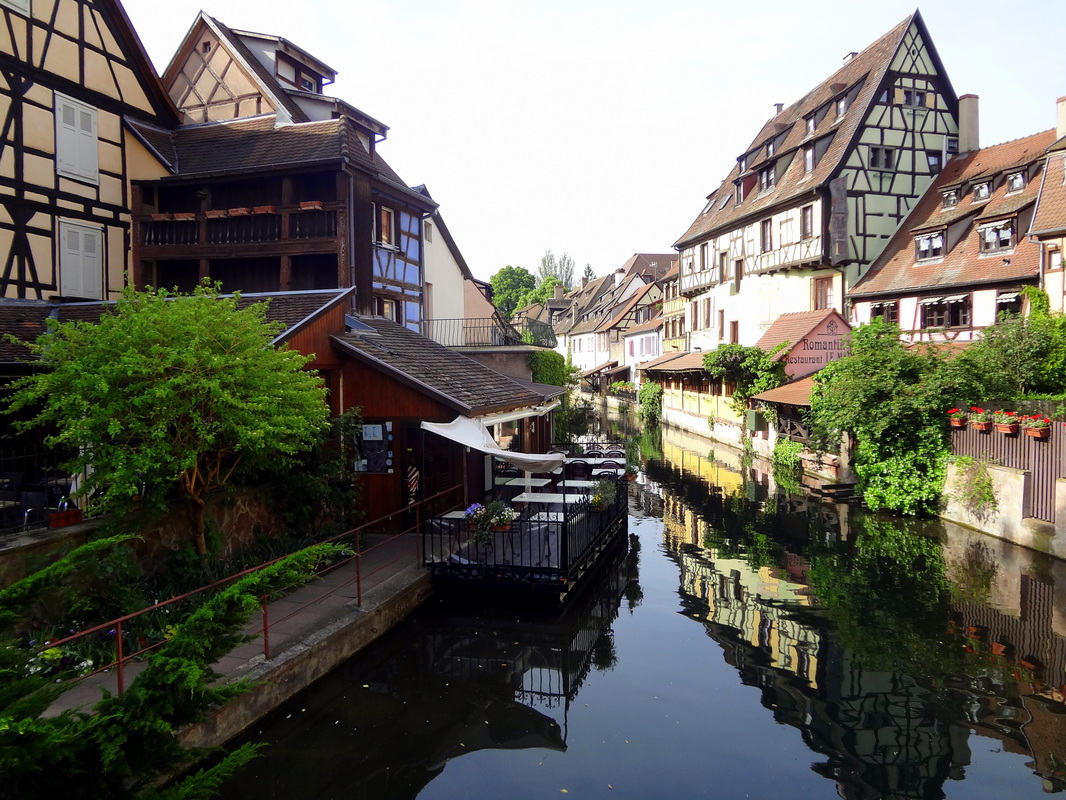 La Krutenau Wistub - 1 rue Poissonnerie
68000 Colmar