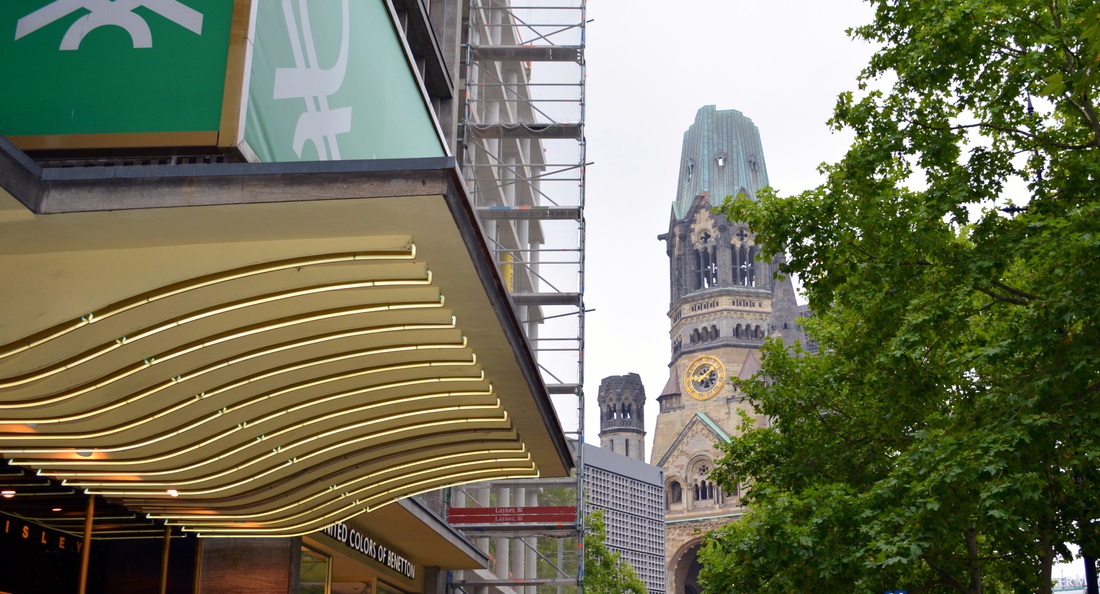 The last church we visited in our "Search for Berlin's Churches and Cathedrals" was Kaiser-Wilhelm-Gedachtnis-Kirche (Kaiser Wilhelm Memorial Church) a Protestant church in the Kurfurstendamm area of Berlin.

There are many reminders throughout Europe of the costs of World War. Monuments, plaques and sculptures remain as sentinels of peace, standing hopeful that we can prevent the levels of hate that rose in the world during the 20th century from ever happening again. We already can see (and have seen for decades) that our efforts toward world peace are sadly ineffective because humans will be humans after all, so the damaged, broken spire of Kaiser-Wilhelm-Gedachtnis-Kirche is a significant reminder of the many things our cultures lose to war.

The original church was designed by Franz Schwechten and was built in the Romanesque Revival style, including 2,740 square meters (29,500 sq ft) of sparkling wall mosaic. The spire was 113 meters (371 ft) high and the nave seated over 2,000 people. Kaiser Wilhelm II named the church in honor of his grandfather Kaiser Wilhelm I and the church was consecrated on September 1, 1895.

At the time of the consecration, the entrance hall in the lower section had not been completed. This was opened and consecrated on February 22, 1906 and this entrance hall and the spire are all that remain of the magnificent church today.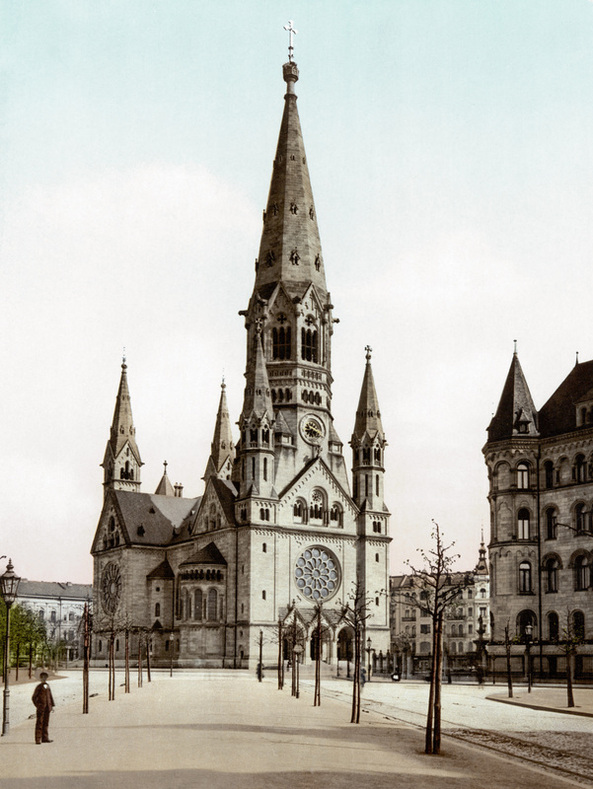 On the night of November 23, 1943, the church was destroyed by bombs during an air-raid.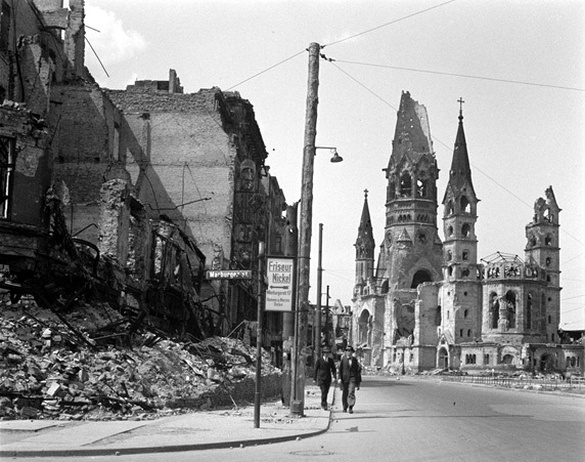 After the war, the church was intentionally not rebuilt and the remains were preserved as a reminder of the futility of war. To an art-historian, these sparse remains are a sober place to visit. As I gazed up at the spectacular mosaics, I could only imagine the beauty that must have graced the entire church and I mourned the loss.

A memorial hall is housed inside the damaged original church spire. You can see intricate biblical mosaics and bas-relief sculptures and view 16 panels that represent the church's history and its destruction, as well as symbols portraying war and peace.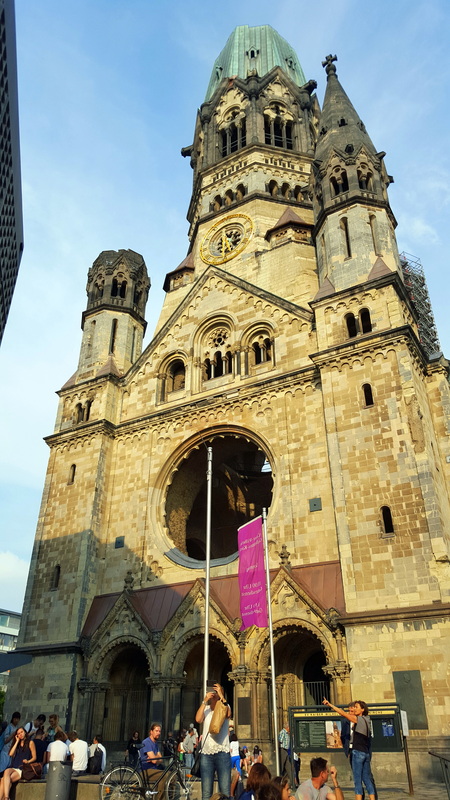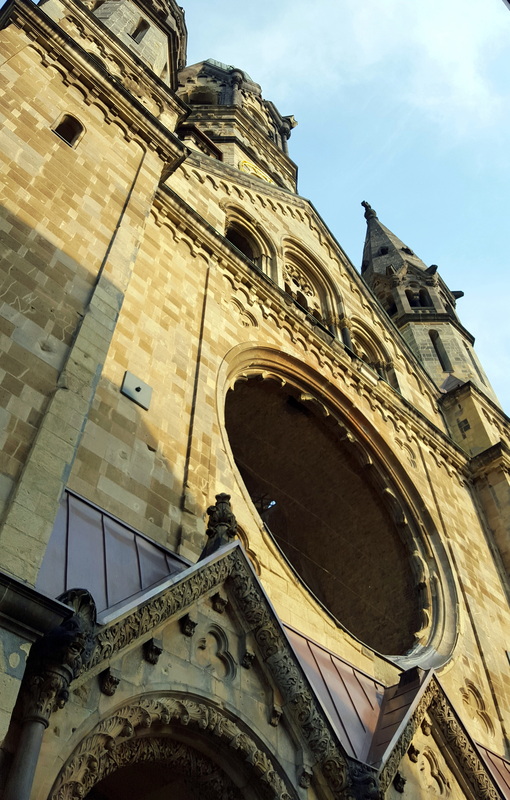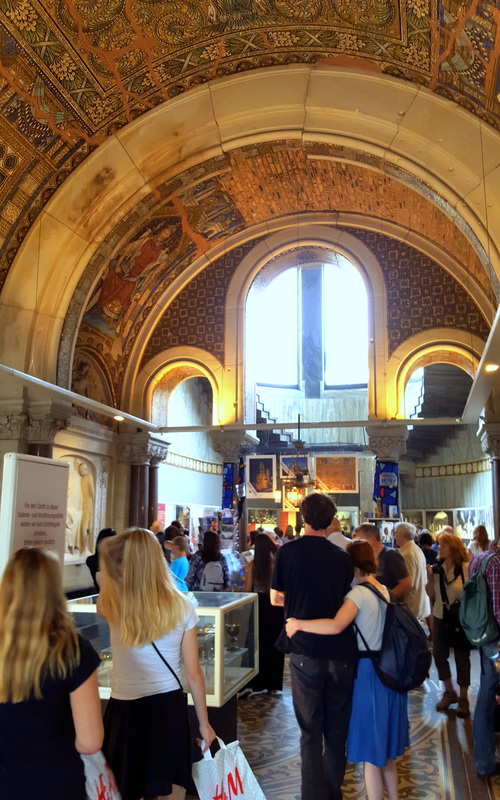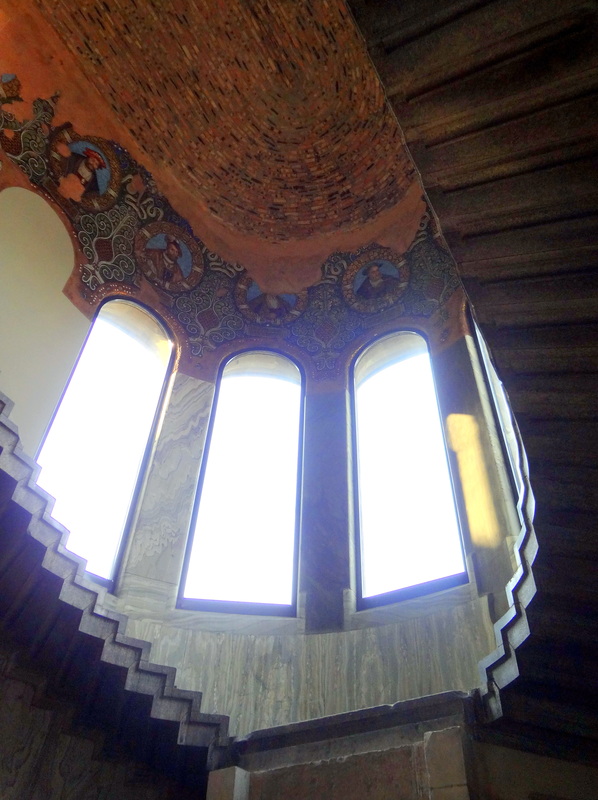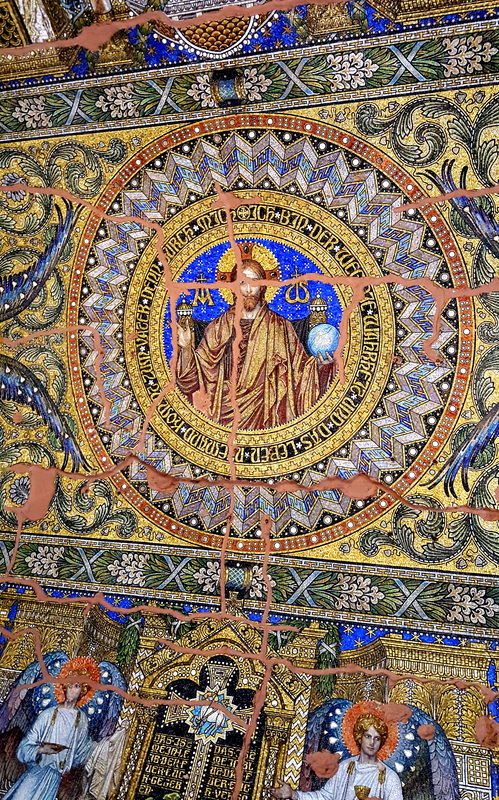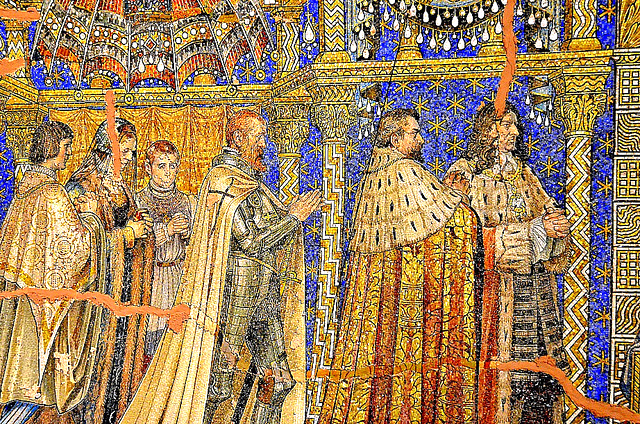 above photo only: flicker.com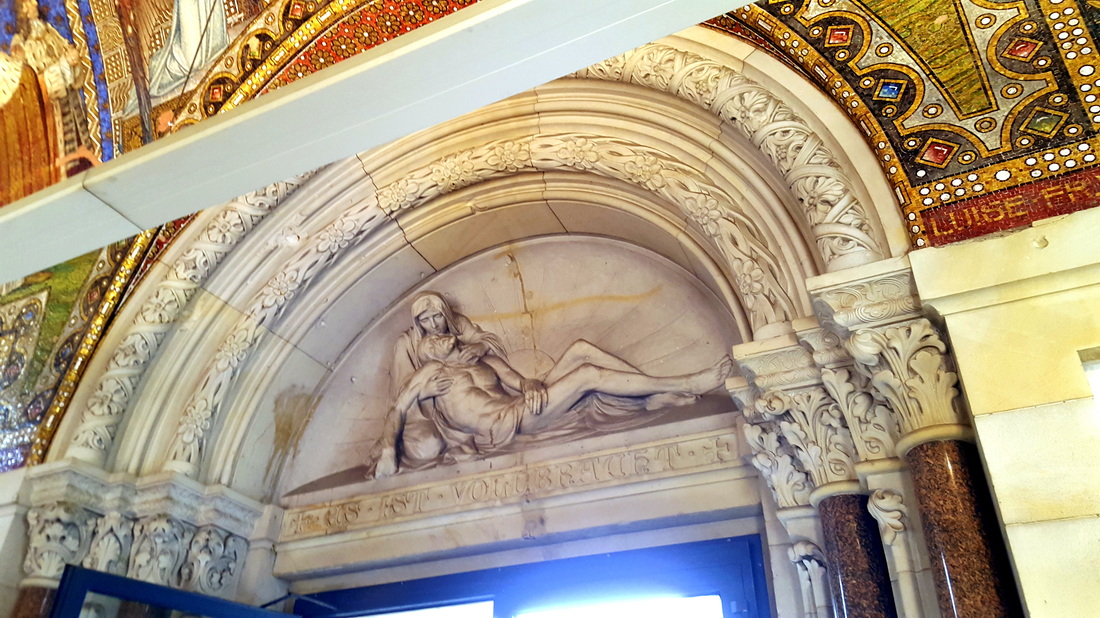 New church buildings surround the old church consisting of four structures designed by architect Egon Eiermann. Most prominent are the hexagonal bell tower with bells that toll regularly and the worship hall.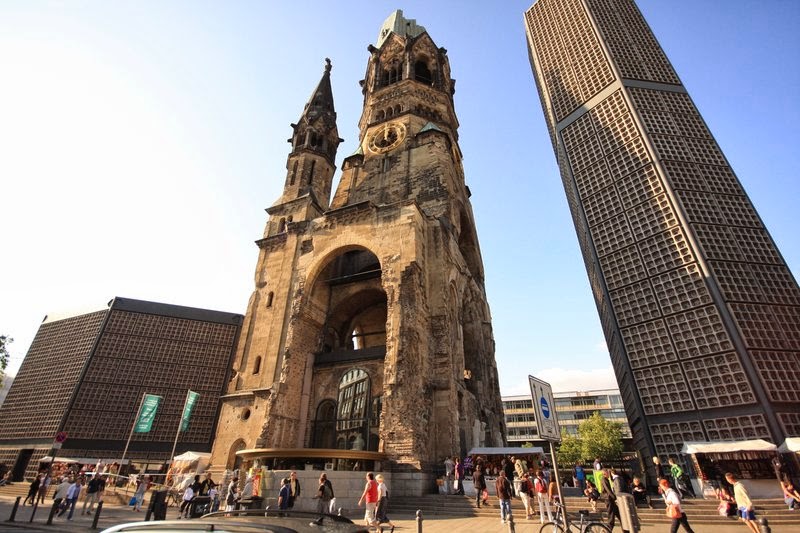 above photo only: almanyayadogruyolculuk.blogsot.com


Possibly as important as the loss of people, cultural history and iconography when lost are also irreplaceable and a visit to Kaiser-Wilhelm-Gedachtnis-Kirche reminds us how easily these beauties of the world are lost. Think Palmyra.

The Memorial Church today is is nicknamed by Berliners "der Hohle Zahn", meaning "The Hollow Tooth".