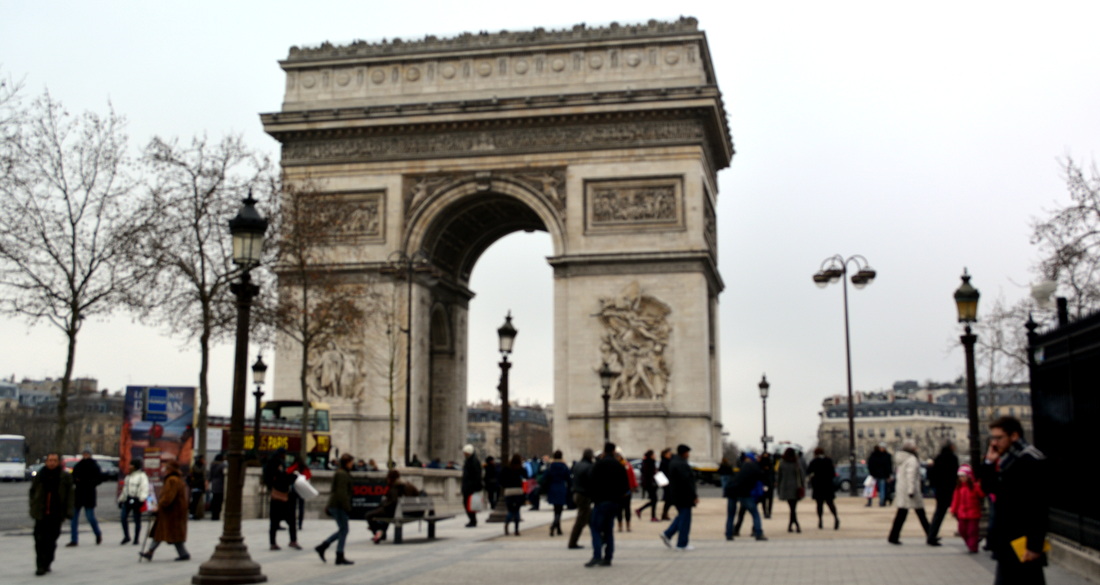 Have you ever been to the top of the Arc de Triomphe in Paris? Don't just stand back and take in its awesomeness…… go on up!

In 1806, Napoleon I decided he would build a triumphal arch patterned after those of ancient Rome and dedicated to the glory of his French imperial armies.

He chose Jean François Thérèse Chalgrin, to design his great Arch in the late 18th century style now called Romantic Neo-classism, which added majesty to its immense presence. It was completed in 1833 and inaugurated in 1836 by the French king, Louis-Philippe.

The Arc de Triomphe de l'Etoile is the world's largest triumphal arch, and is the center of a star-shaped configuration of 12 busy radiating avenues. It is the climax of the length of the famous Champs Elysées.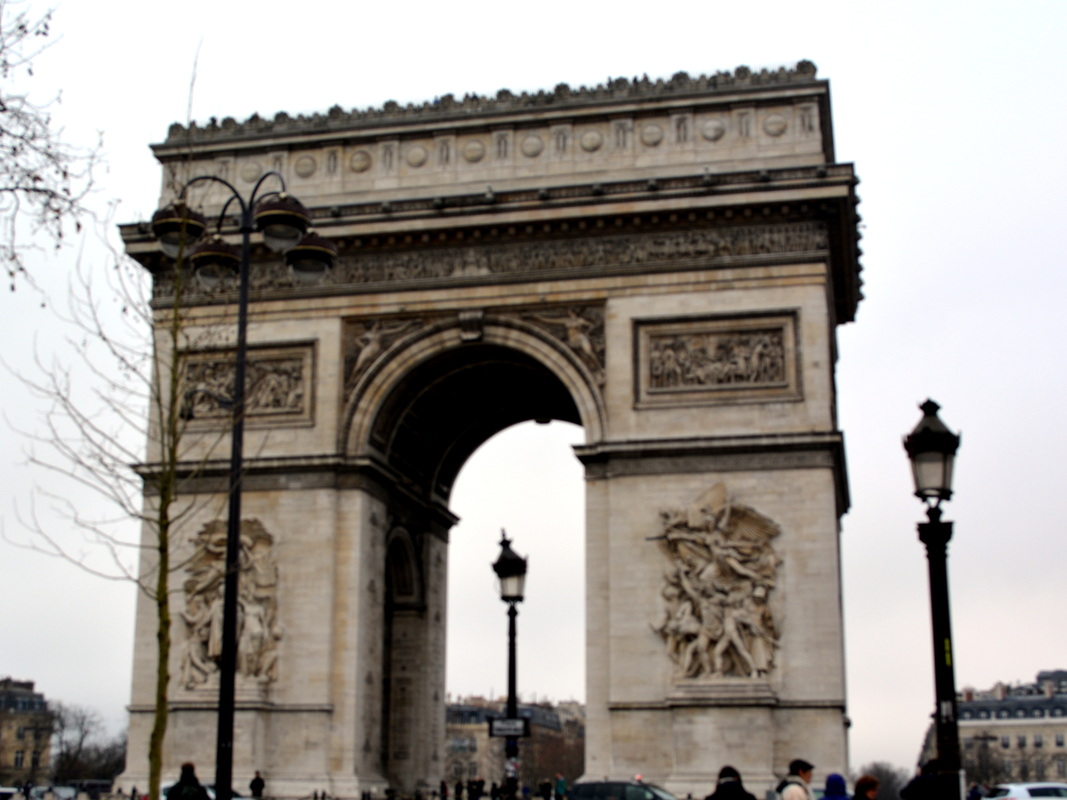 Engraved around the top of the arch are the names of major victories won during the Revolutionary and Napoleonic periods. The names of other victories, as well as those of the many generals, can be found on the inside walls.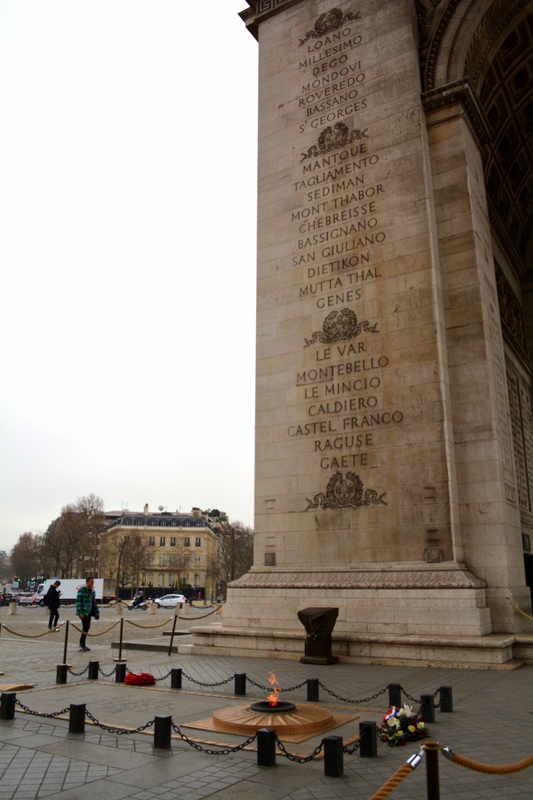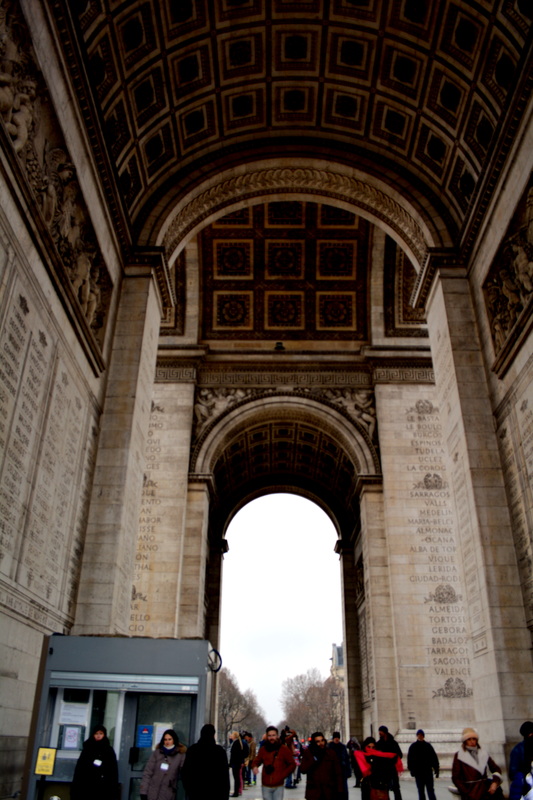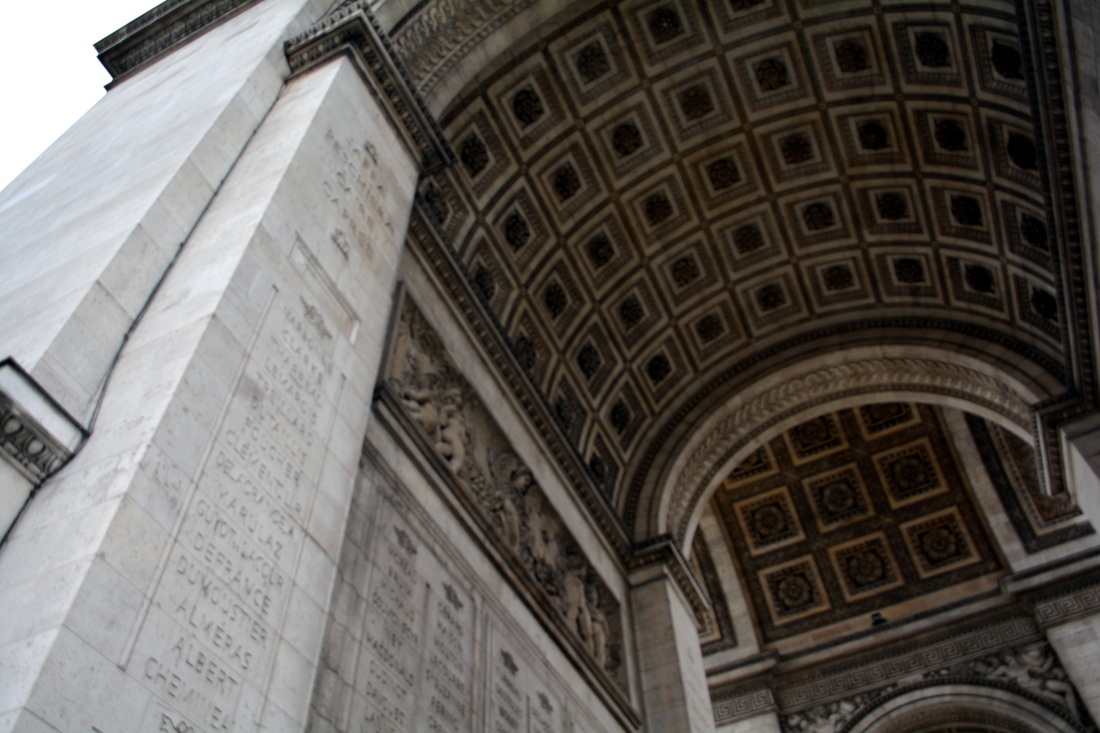 Since 1920, the tomb of France's Unknown Soldier has rested beneath the arch. Its eternal flame commemorates the dead of the two world wars, and is lit every evening at 6:30.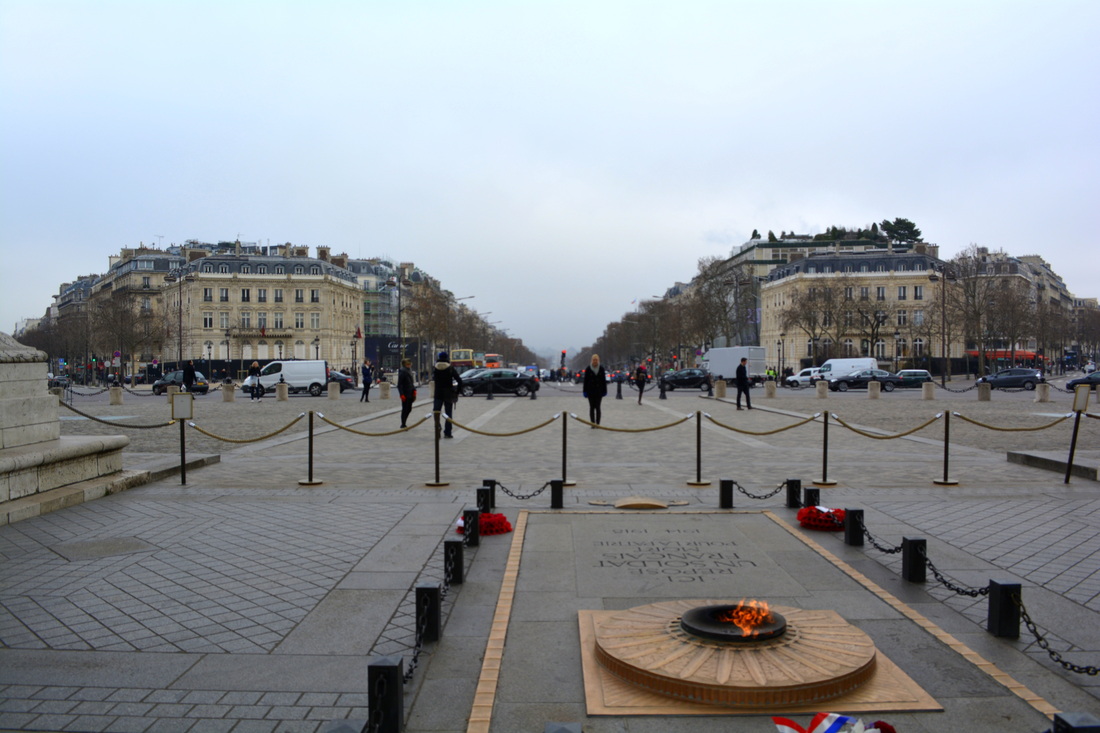 For me, the best part of the visit to Arc de Triomphe was the walk up the endlessly spiraling stairway to the top of the monument (there is a lift for those who cannot walk up) and to be perfectly honest, the climb left me gasping for breath by the end. But it was worth the effort!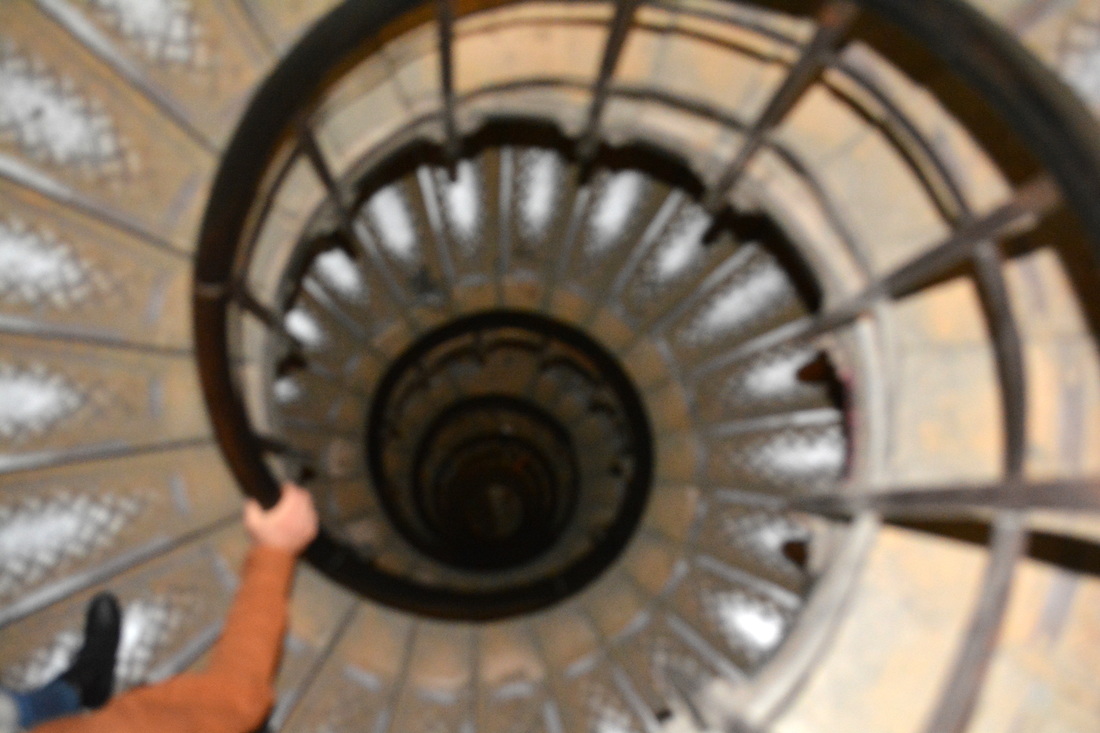 Inside the top of the monument, a small museum documents the history, architectural design and construction of the massive structure and a gift shop has lots of books and souvenirs.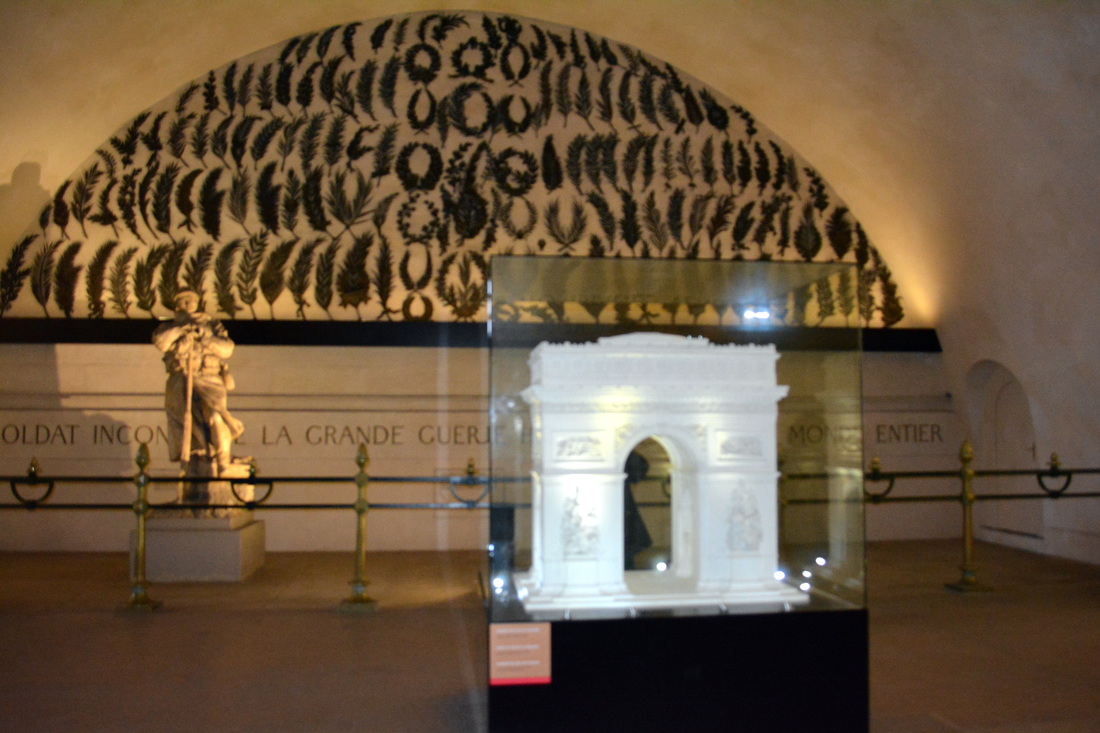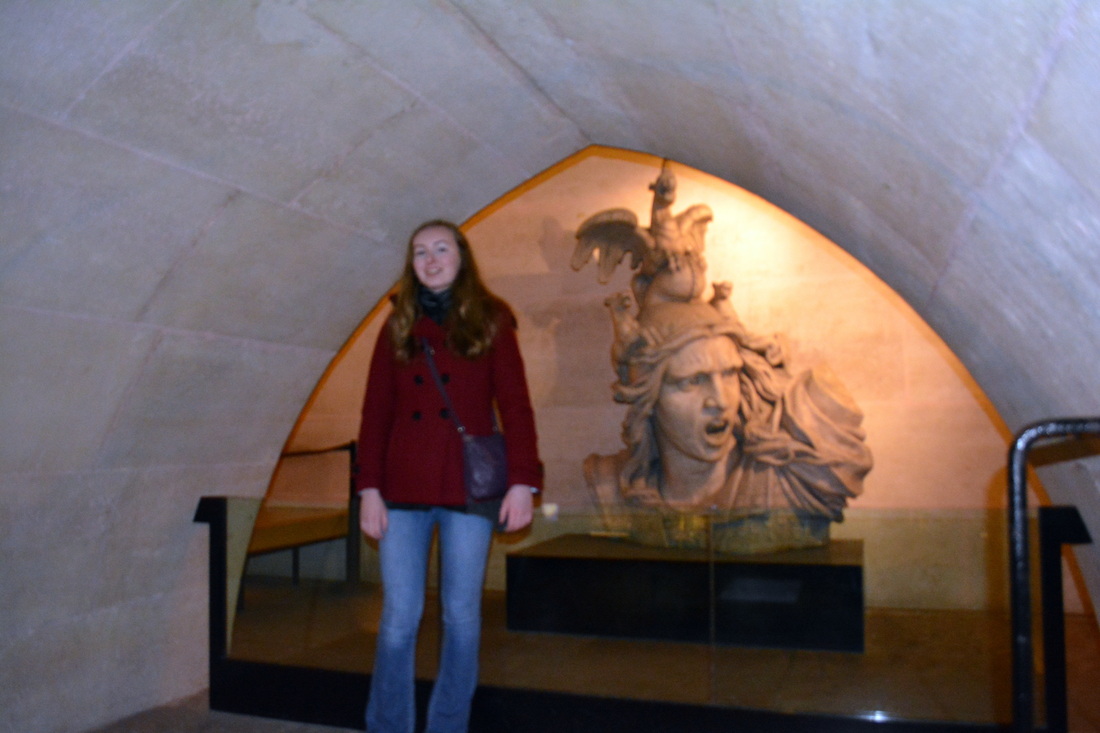 The view was amazing even on our drizzly, foggy day. So be sure to take the time to walk up to the top of the
Arc de Triomphe de l'Etoile
and take in the incredible views of Paris!