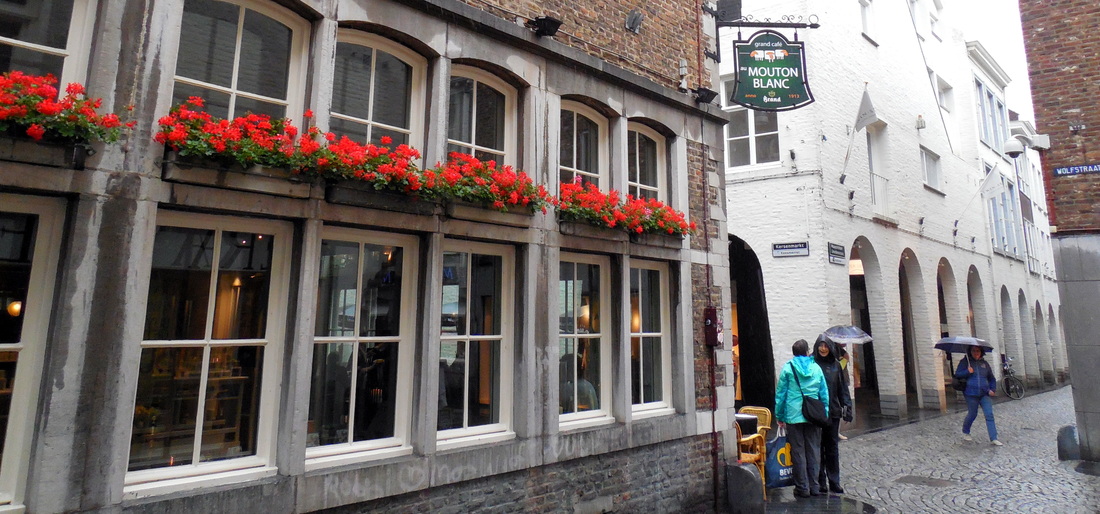 Dodging raindrops can lead you to some surprising results and we were delighted to find ourselves ducking into
The Grand Café
Au
Mouton Blanc
in our efforts to reach shelter just before the heavens opened up with a blast of cold pelting downpour.
The cozy establishment seemed so welcoming after an afternoon of chilly exploration in the historic center of Maastricht. Since it was very early in the evening the place was only lightly occupied and we settled in at the bar where a friendly bar-tender kept us company as she performed her duties.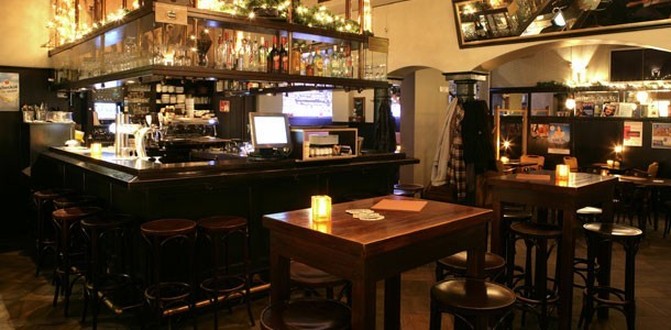 photo above courtesy of http://aumoutonblanc.nl/index.php/99-aumoutonblanc/slideshow/297-trancy-chapman-photos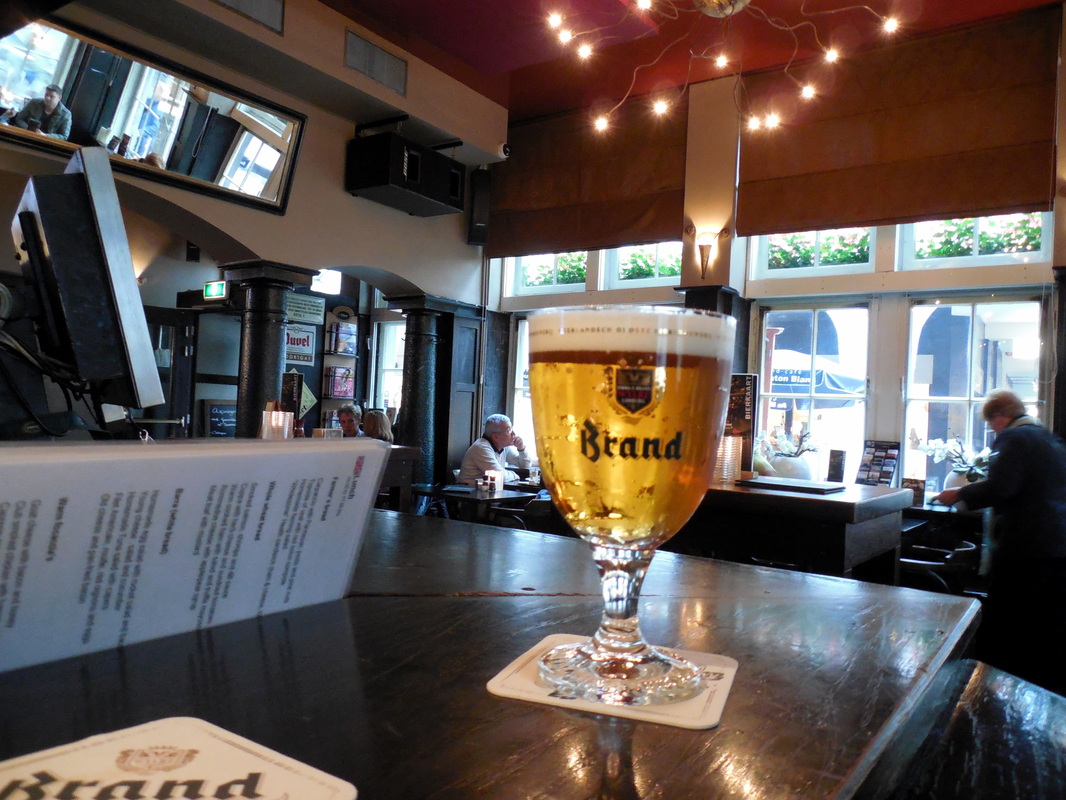 It was from our bartender that we learned that the chef-owner of Mouton Blanc was also the chef at our hotel The Hotel Britannique. Talk about coincidence…..

The cafe offered up other surprises also. It is housed in what was Maastricht's original 13th century town hall. City government moved on to later more grand Town Halls and the structure was used for other purposes to finally end up centuries later as the home of Au Mouton Blanc. How wonderful is that!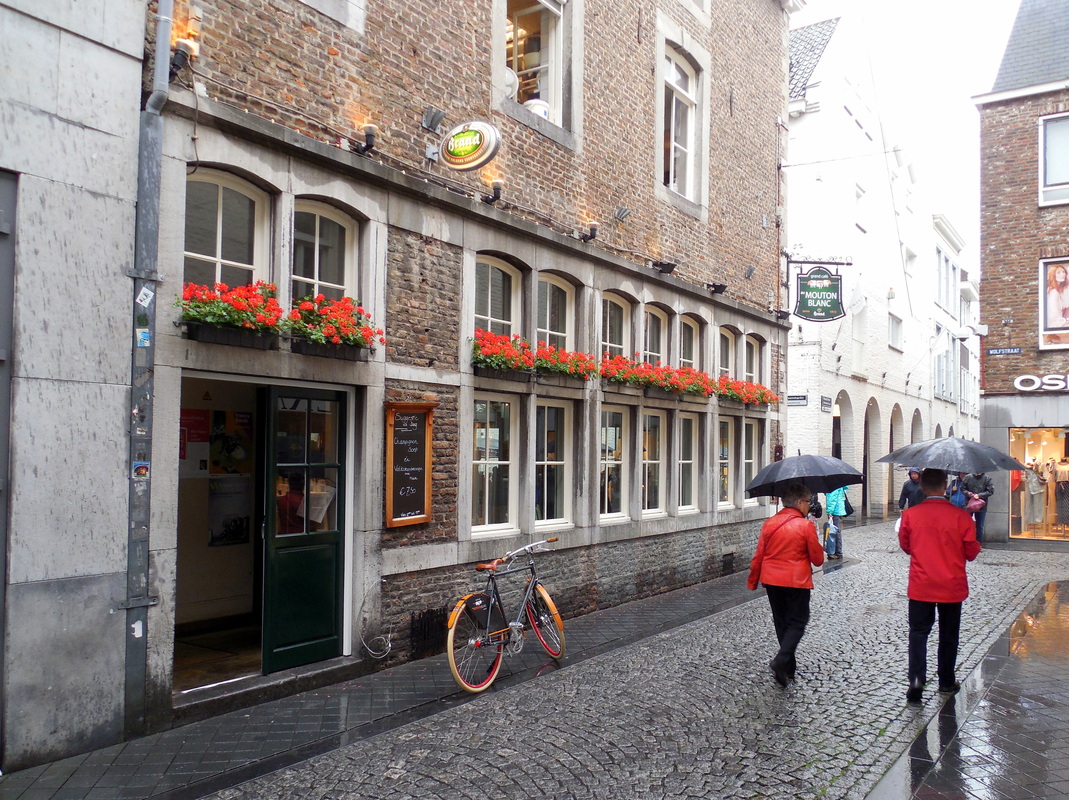 Cradled comfortably in an atmosphere of modern café with historic touches, and warmed by our drinks, we looked over the menu and made our choices.

I had the most yummy, flavorful French Onion Soup. Definitely one of the best I have had in a very long time! It was covered with lots of strong, melted cheese covering a robust, onion soup within which a hunk of French bread soaked up the deep rich flavors.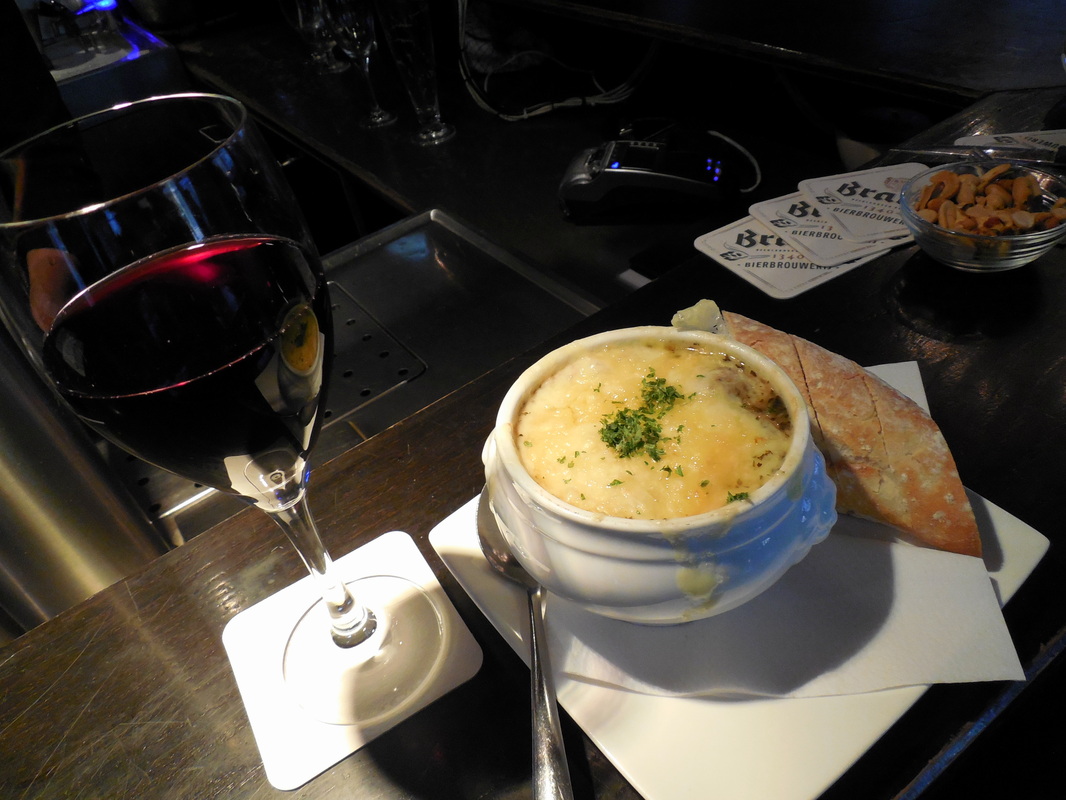 Jim ordered the smoked salmon on fresh baked brown bread with an assortment of greens, capers, onions and a creamy dressing to pile on top of the slices of salmon.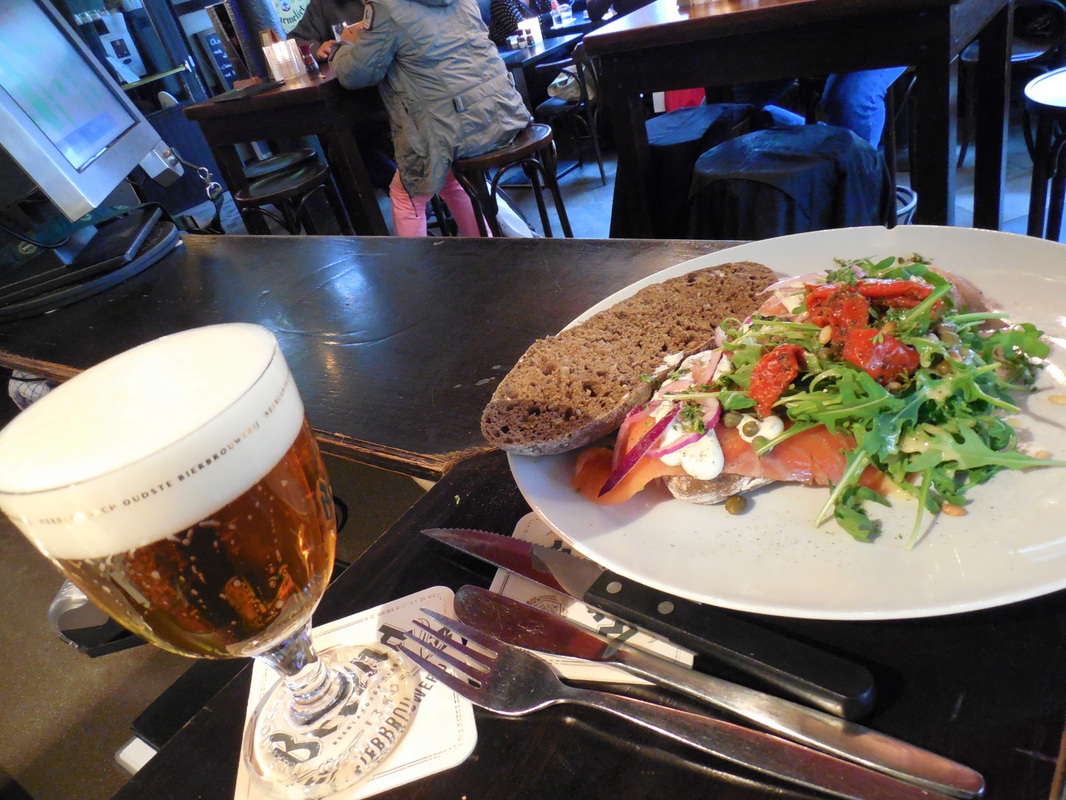 While our meal was a simple early evening snack, it was delicious and created a memory we still fondly talk about when we remember our time in
Maastricht
and
The Grand Cafe Au Mouton Blanc.