Going to Dublin? Don't miss THE TEMPLE BAR in the Temple Bar district of Dublin!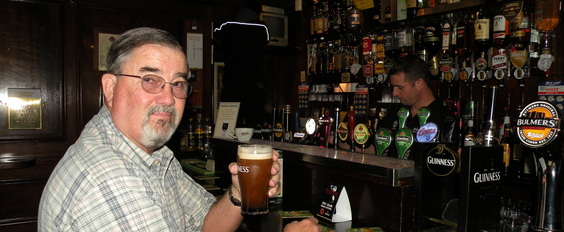 Temple Bar is a district in Dublin lined with authentic Irish Pubs and Restaurants and lots of Souvenir Shops and depending upon the time of year, the Temple Bar streets can be overflowing with holiday revelers and hen & stag partiers.
Last time we were in Dublin, we stopped into
THE TEMPLE BAR
so that Jim could check out a few of their over
450 Irish Whiskeys
(and a few
Guinness
too?!) It was an early afternoon in October, so we had the pub almost to ourselves and the bartender had lots of time to tell all about Irish Whiskey and recommend some of his favorites.
Not only is The Temple Bar famous for its great selection of whiskeys, beers, and their amazing live music (
they were awarded Irish Music Pub of the Year from 2002 – 2012
), but you can pick up a lovely dish of
Dublin Bay Oysters
too! Just one of the many great pubs in Temple Bar, but definitely one that is lots of fun!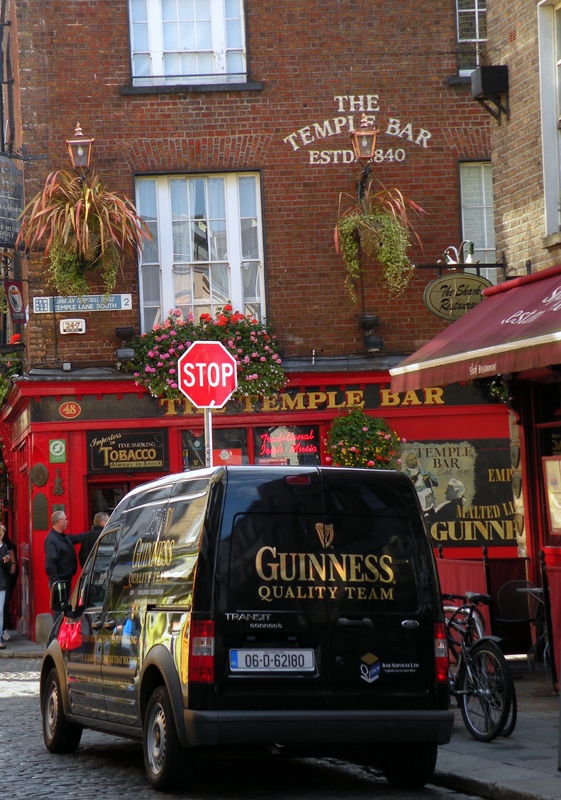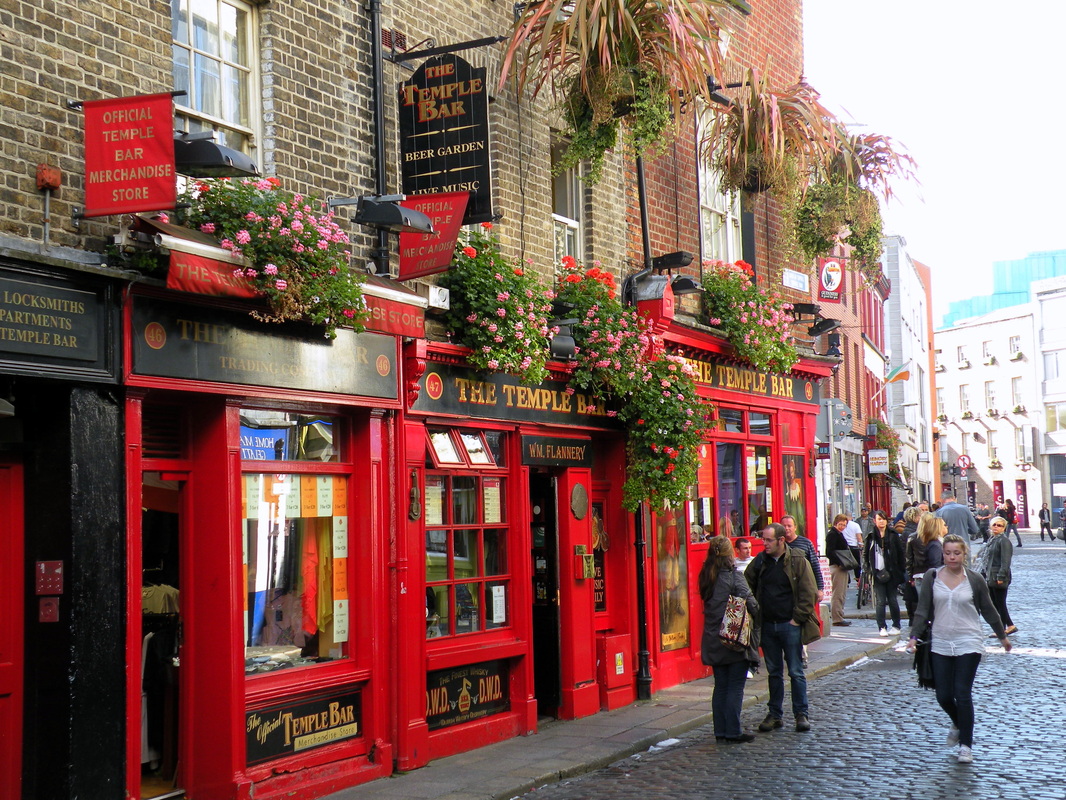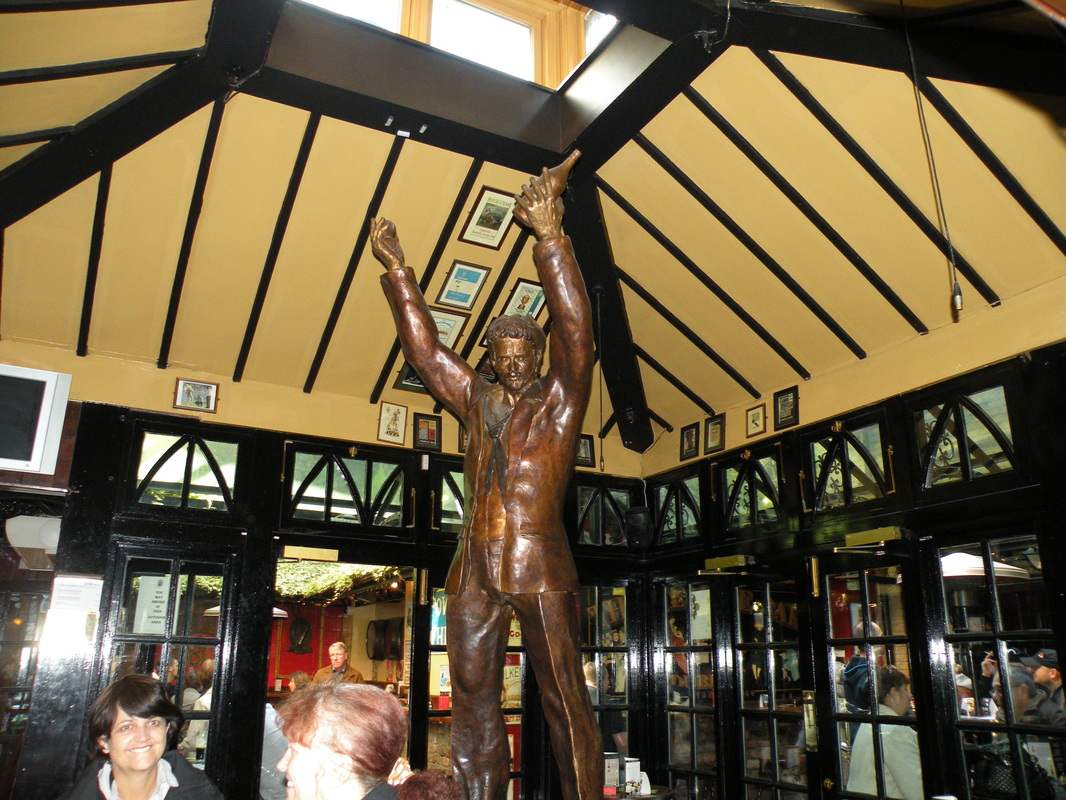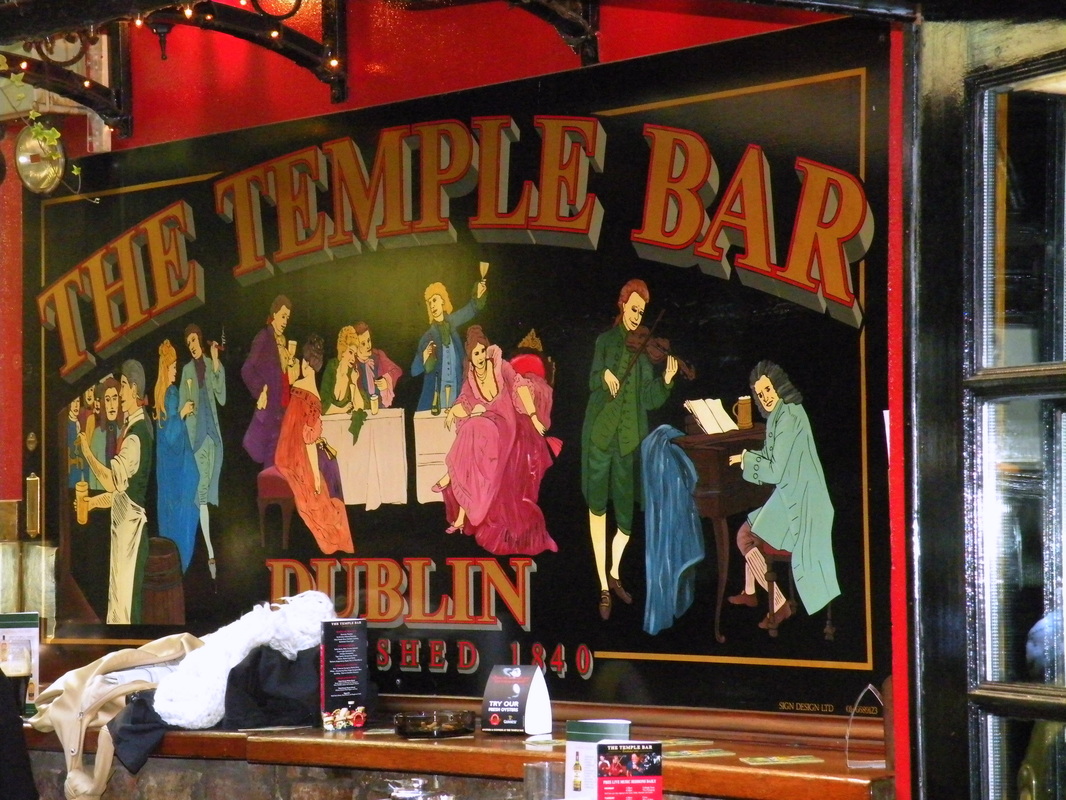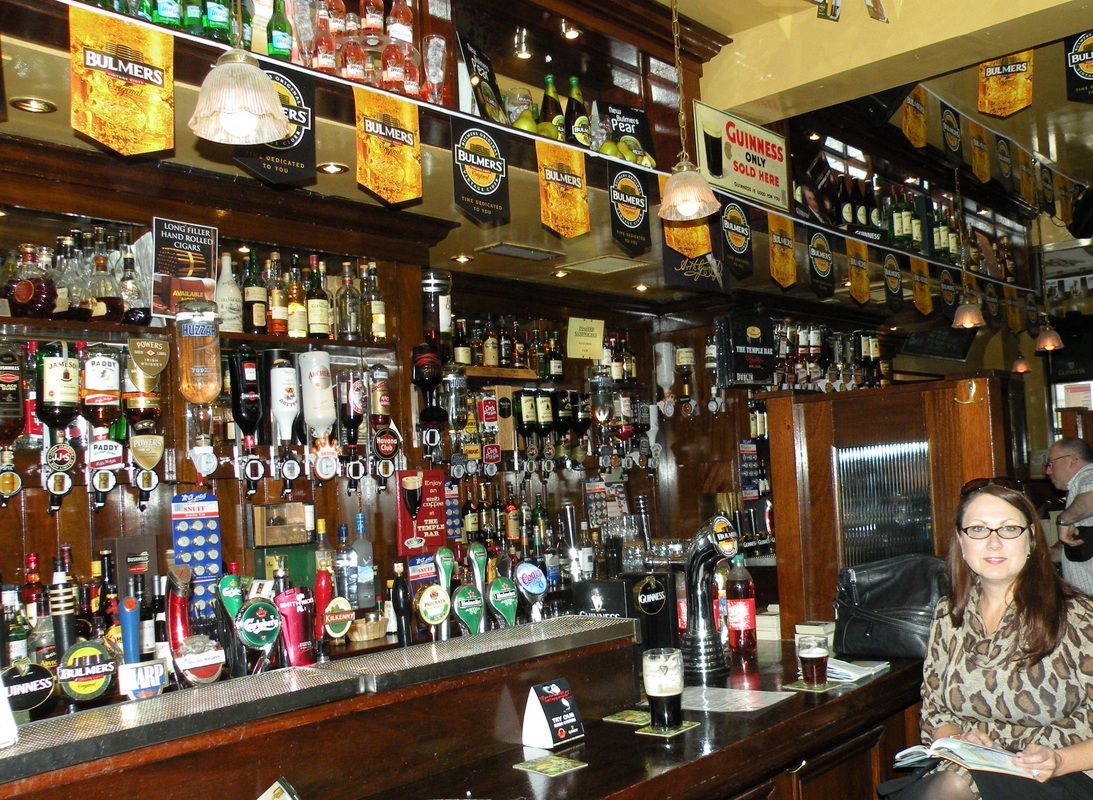 Just a little history so you'll know where you are drinking your beer!

Sir William Temple was a teacher and philosopher in 1599 and by 1609 was provost of Trinity College.

The bar's website says the he "built his house and gardens on newly reclaimed land here on the corner of Temple Lane and the street called Temple Bar. In 1656, his son, Sir John Temple, acquired additional land, which with reclamation made possible by the building of a new sea wall, allowed the development of the area we now know as Temple Bar.

In the 17th century 'Barr' (later shortened to Bar) usually meant a raised estuary sandbank often used for walking on. Thus the river Liffey embankment alongside the Temple family's plot became known as Temple's Barr or simply Temple Bar."

In our opinion, you should have a beer there just to hang out in such a historically interesting place!