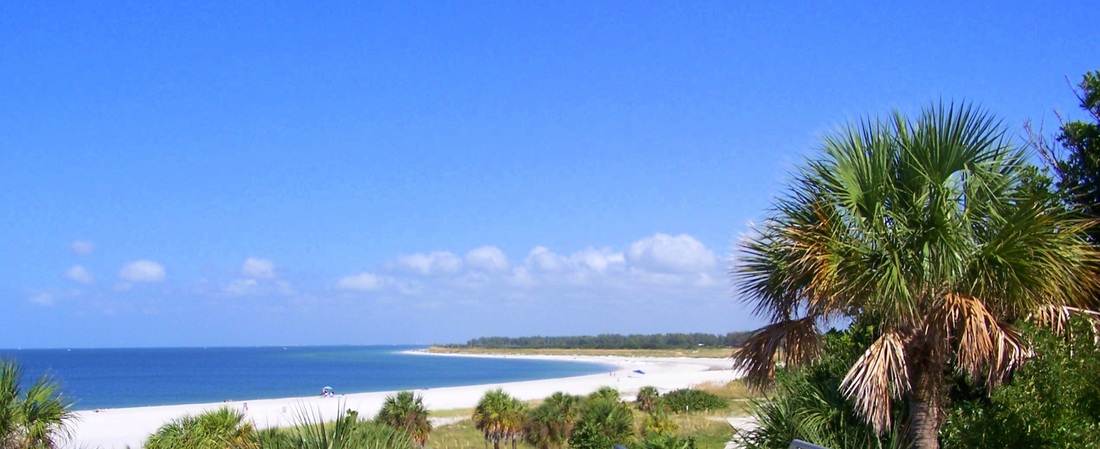 Fort De Soto Park
in Terre Verde, Florida is one of our favorite places on the planet. It draws us back every year and we never tire of the familiar but oh-so-stunning view.
The seascape is filled with sugar white beaches, dense tangles of mangroves, and tall palms gently curved from the breezes.
Old Fort De Soto
with its antique black cannons pointed out to sea, is an imposing historic presence and fun to explore. Vietnamese fishermen cast lines off the pier catching buckets of small silver fish.
I love watching the stately Egrets and graceful Cormorants, the darting Terns, and Mating (yes mating!) dolphins, They are just a few of the beautiful wildlife that make up the complex ecology of the park.


The park is made up of five interconnecting keys (small islands), and bike paths wind through the park. You can rent kayaks and boogie boards and bikes and beach rovers. You can camp all night or just grill out in the park. There is something for everyone.

This beach has been voted one of the most beautiful in world and it truly is a wonderful place!