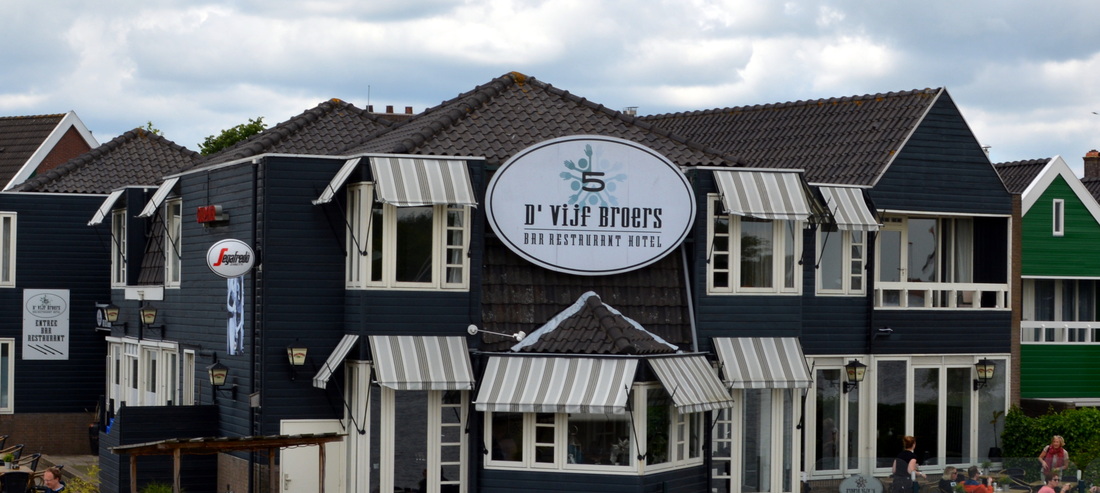 When you plan to visit the lovely Living History Village of
Zaanse Schans
, we recommend starting your day with an early lunch at
5 D'Vijf Broers Bar Restaurant & Hote
l. Not only is the restaurant wonderful, but
later you will be walking along green fields, up and down windmill stairs and through the many village shops and museums. You'll need the energy!
The food is tasty and the restaurant is cute and cozy. We sat out on the patio since the day was mild and working on being sunny. Jim leaned toward breakfast with a fluffy omelet, while I ordered a lunch of delicious smoked salmon on fresh local bread. As we leisurely ate, we watched the sailboats on the Zaan was they made their way toward the windmills of Zaanse Schans.
A perfect start to an amazing day and the view from the restaurant is amazing!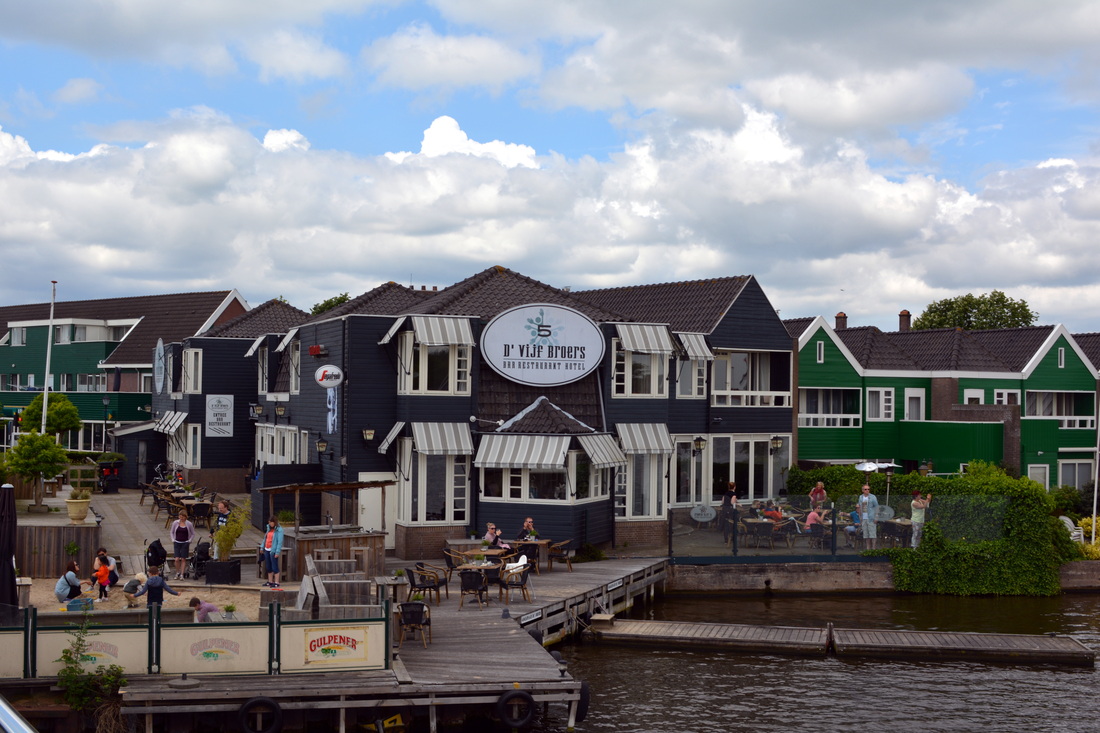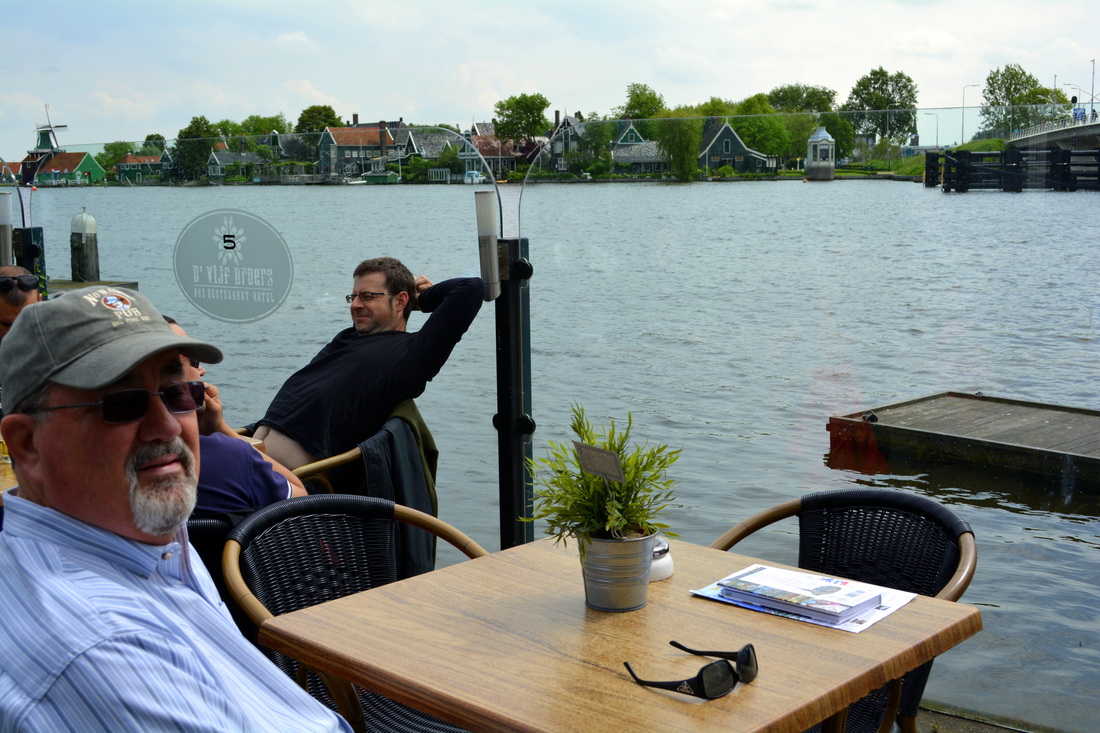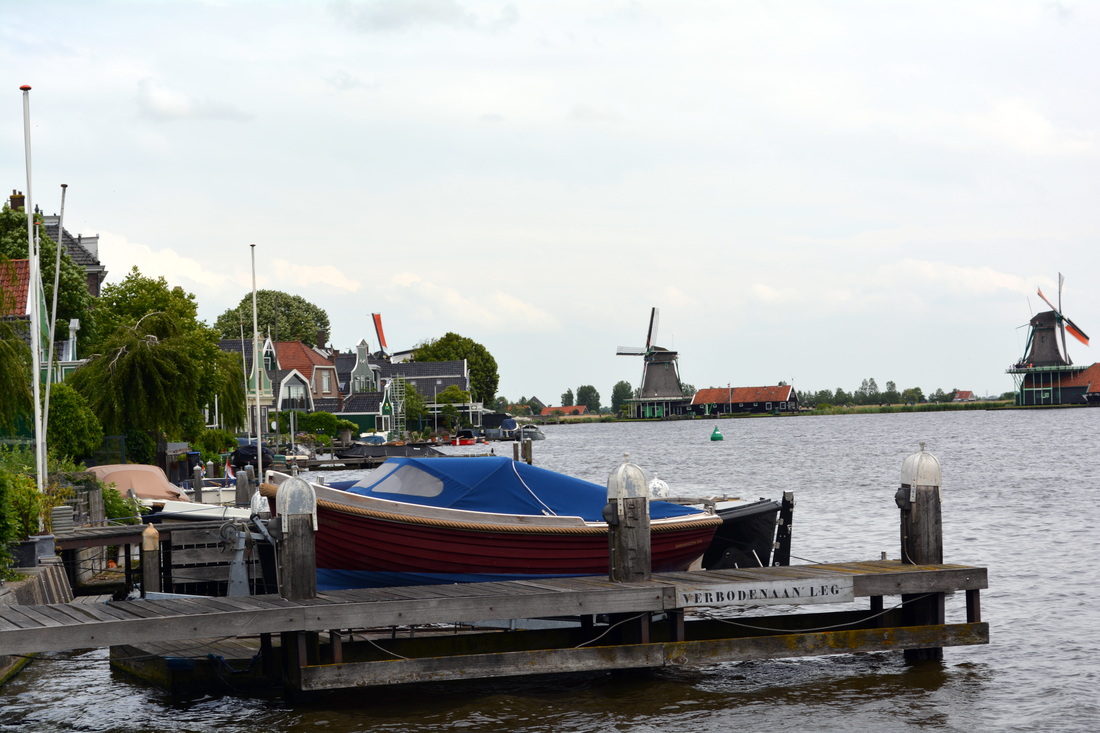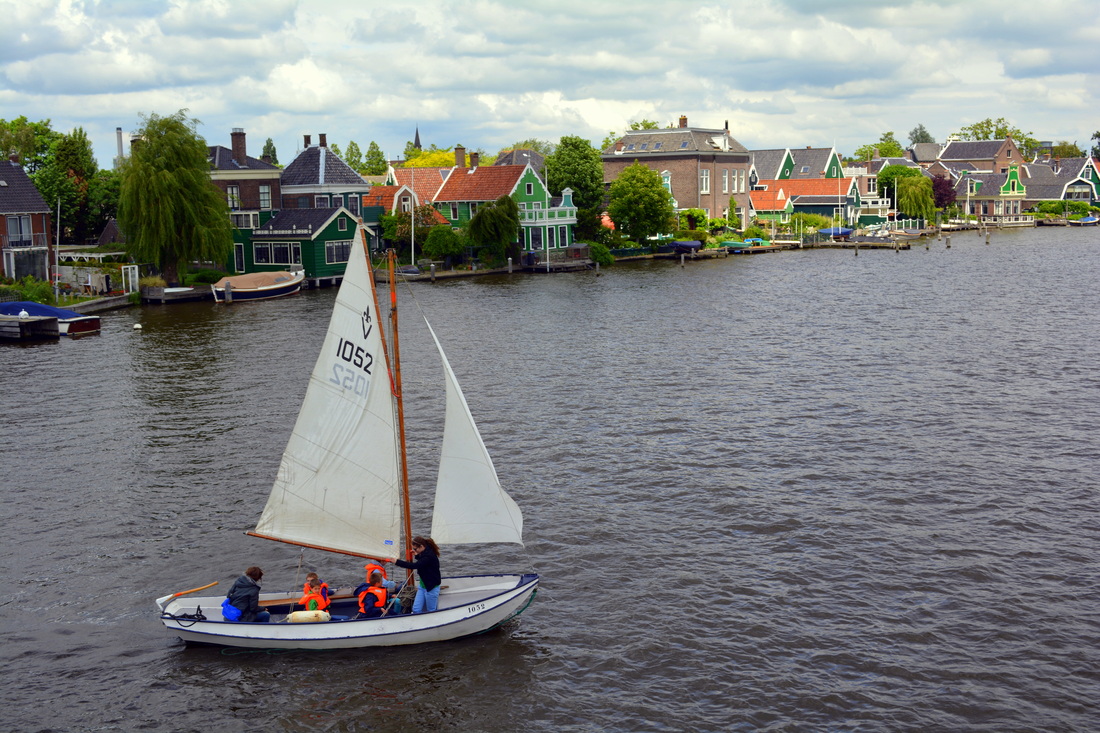 Bar restaurant hotel D' Vijf Broers Lagedijk 32 – 34 (tegenover Zaanse Schans) 1544 BG Zaandijk - Gemeente Zaanstad T: 075 – 621 00 30 F: 075 – 621 72 83 W: http://www.devijfbroers.nl E: info@devijfbroers.nl Onze openingstijden Zeven dagen per week, 24 uur per dag.