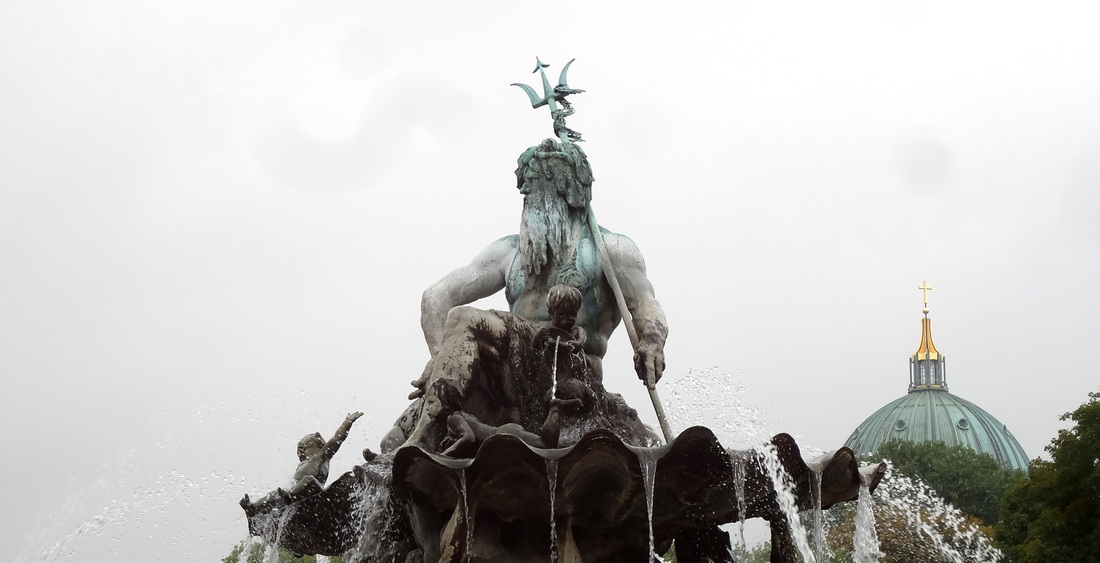 One of the first things that come to mind when you think of Europe are its fabulous fountains and the Neptunbrunnen (Neptune Fountain) in Berlin can easily be added to that list. It truly is a lovely fountain.

Designed in 1886 by Reinhold Begas the bronze sculptural fountain was built 1891. A Berlin native, Begas, the son of a painter, received his early artistic education at the Berlin School of Sculpture under the foremost German sculptors of the 19th century. He was influenced greatly during a period of study in Italy, from 1856 to 1858. This influence was in the direction of a naturalistic style. After coming to notice in 1870, Reinhold Begas dominated the sculptural art in the Kingdom of Prussia, and especially in Berlin.

The magnificent Neo-Baroque fountain originally stood in front of the former Stadtschloss (Berlin Palace). When the palace was demolished in 1951, the fountain was restored and finally moved to its present location in 1969.

The naturalistic elements of the beautiful fountain ring the Roman god Neptune in the center. The four women around him represent the four main rivers of the Prussia at the time the fountain was constructed: the Elbe (with the allegorical figure holding fruits and ears of corn), the Rhine (fishnet and grapes), the Vistula (wooden blocks, symbols of forestry), and the Oder (goats and animal skins).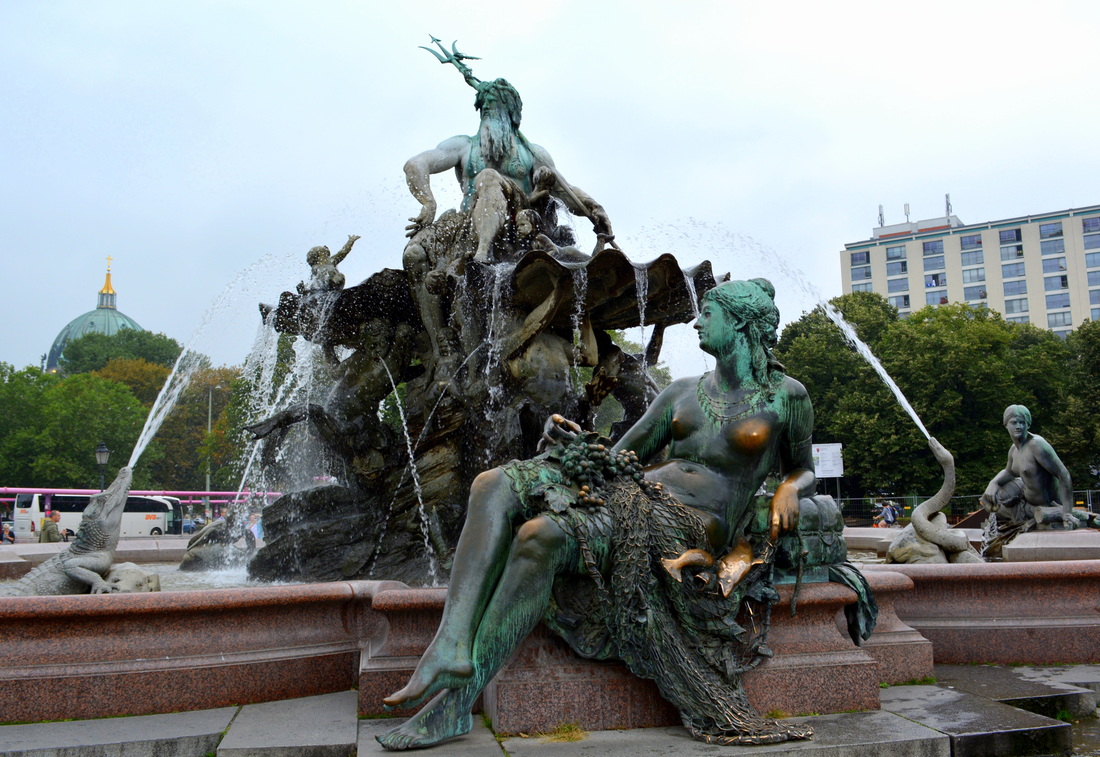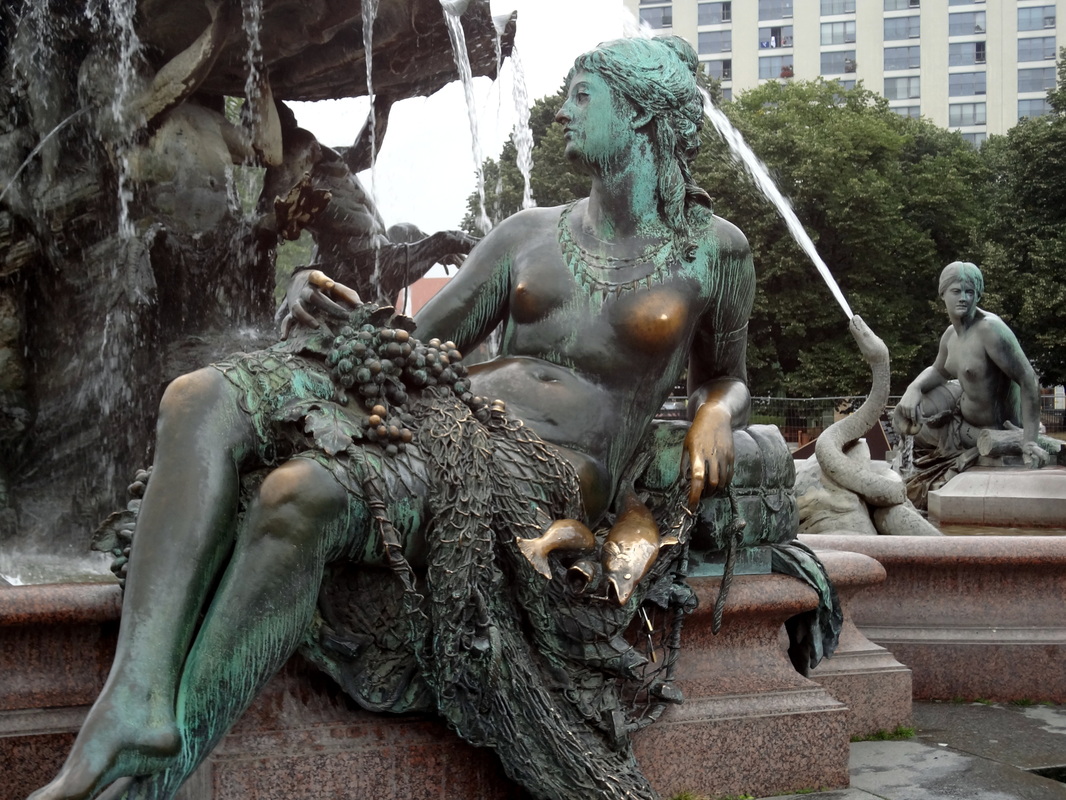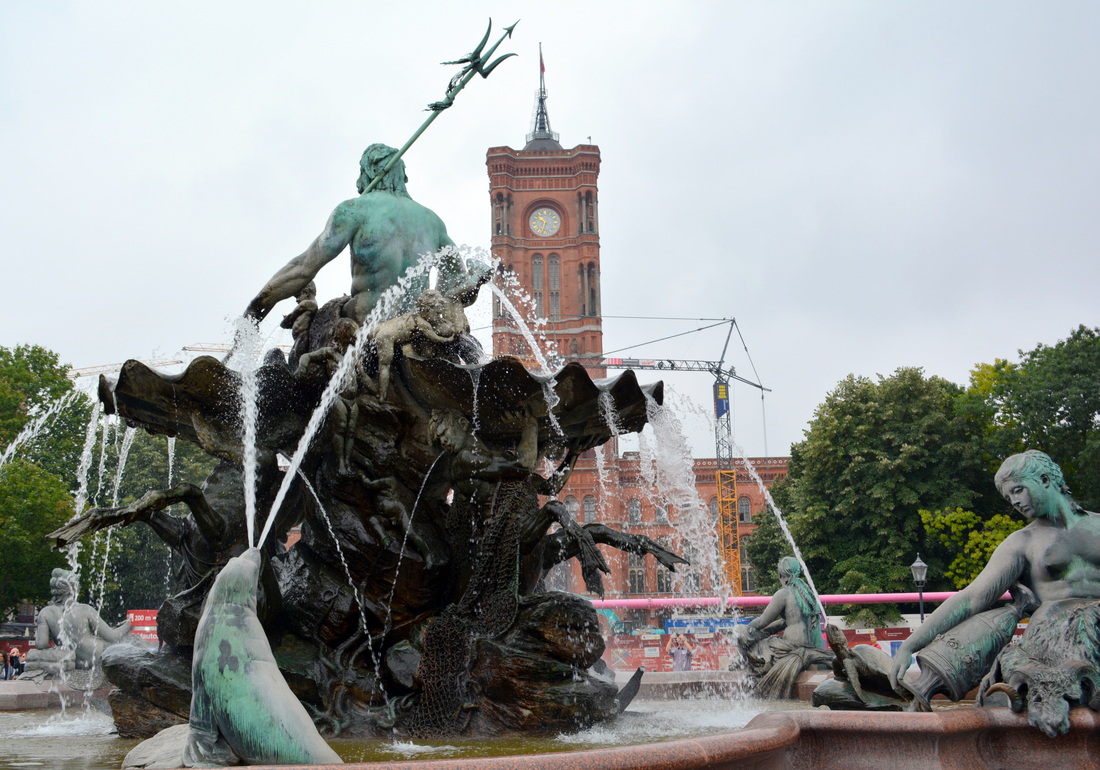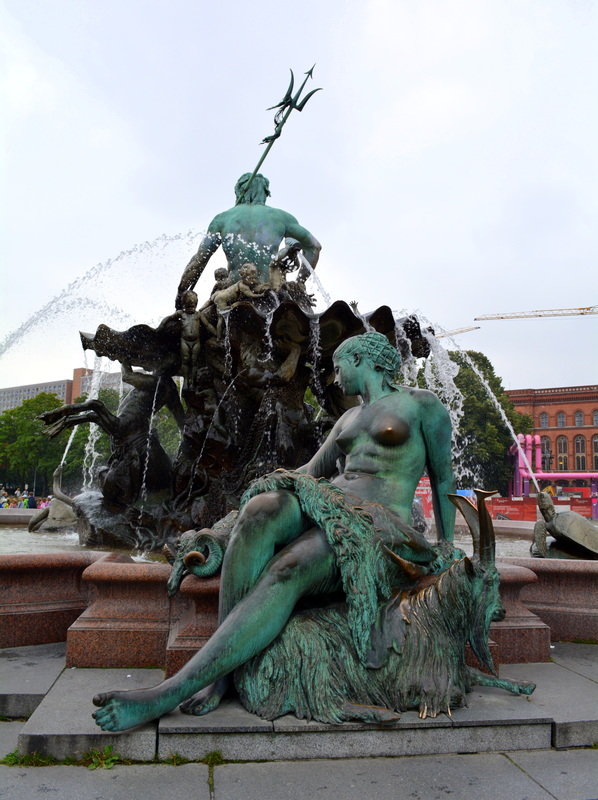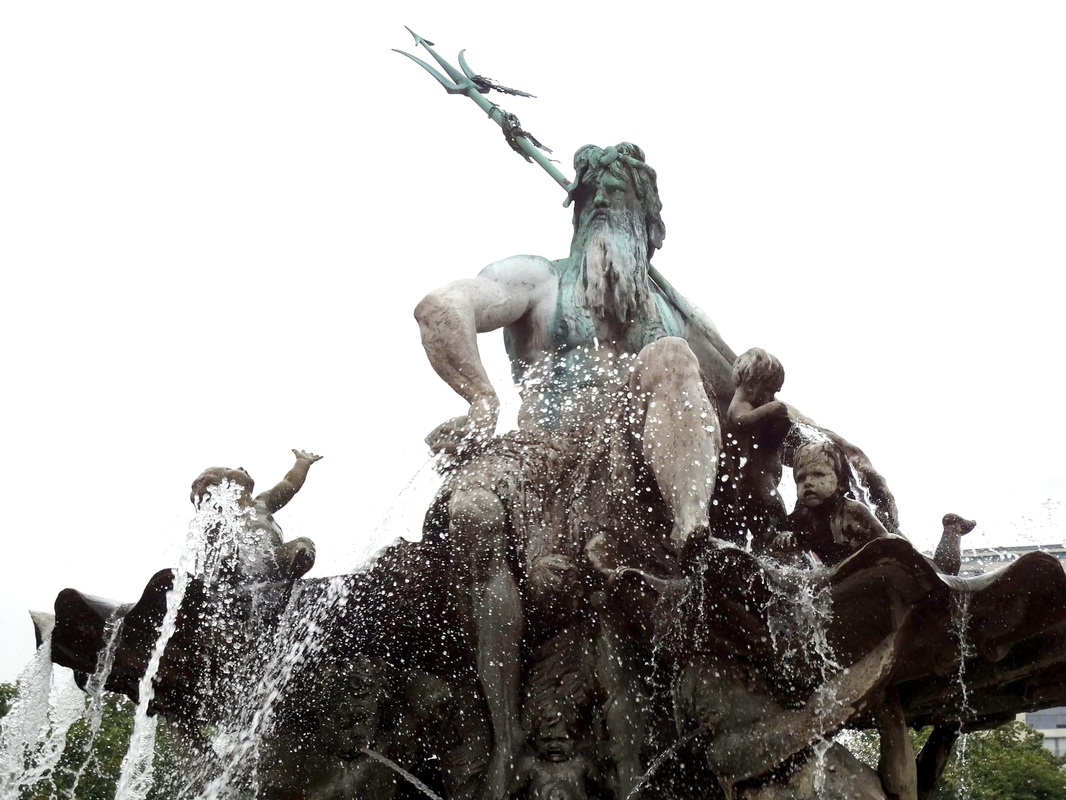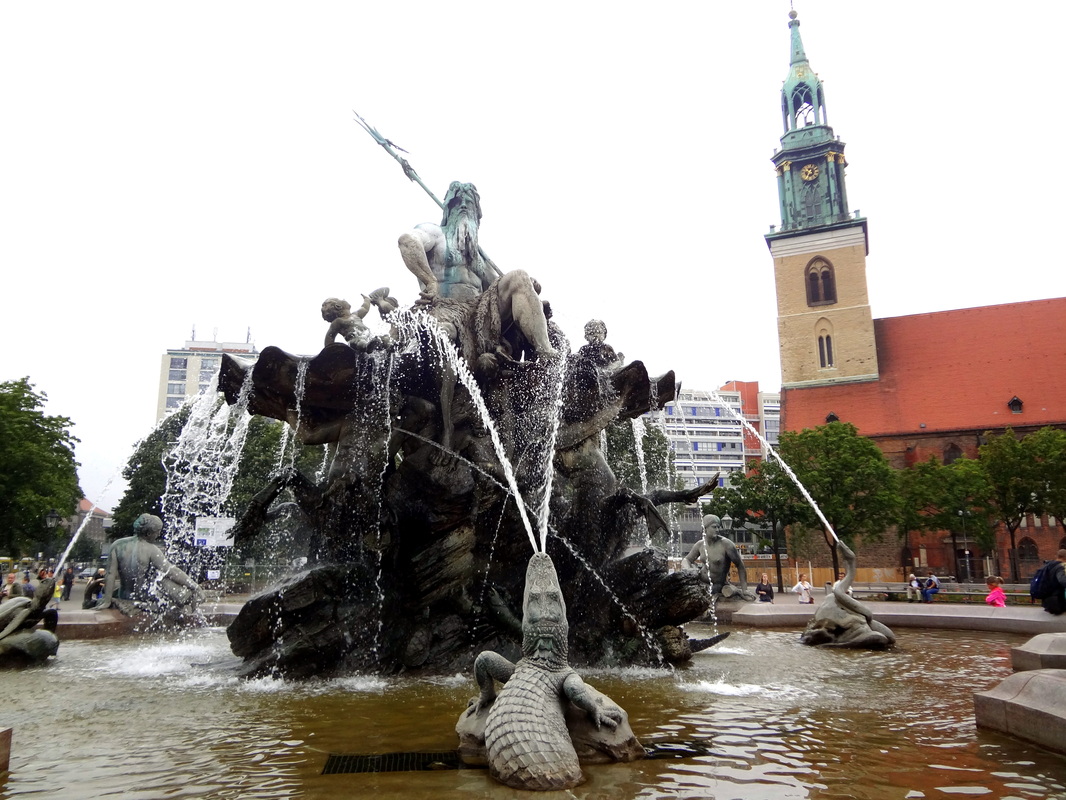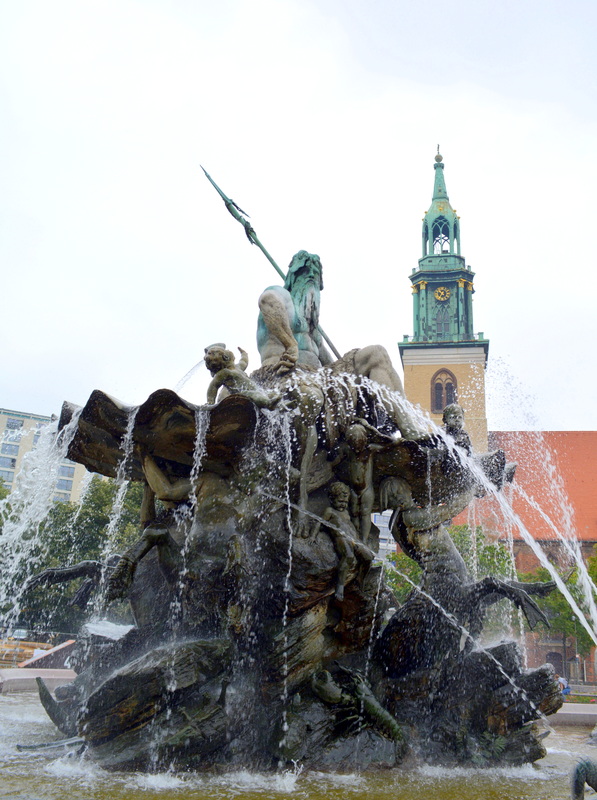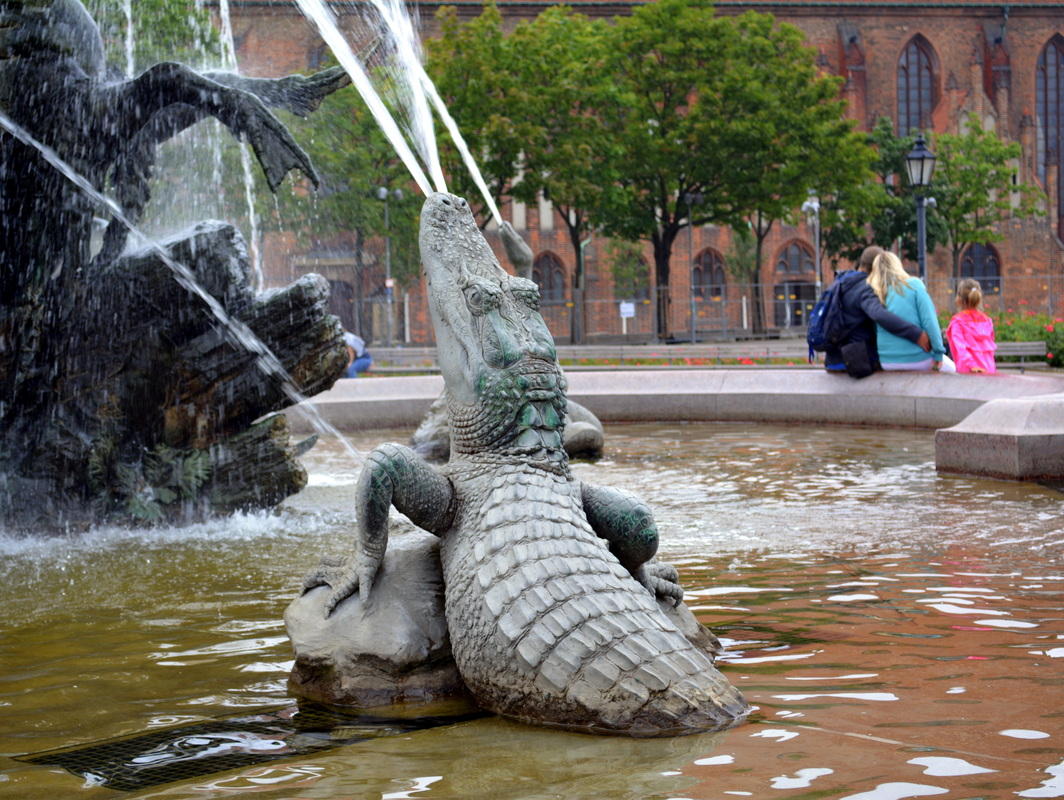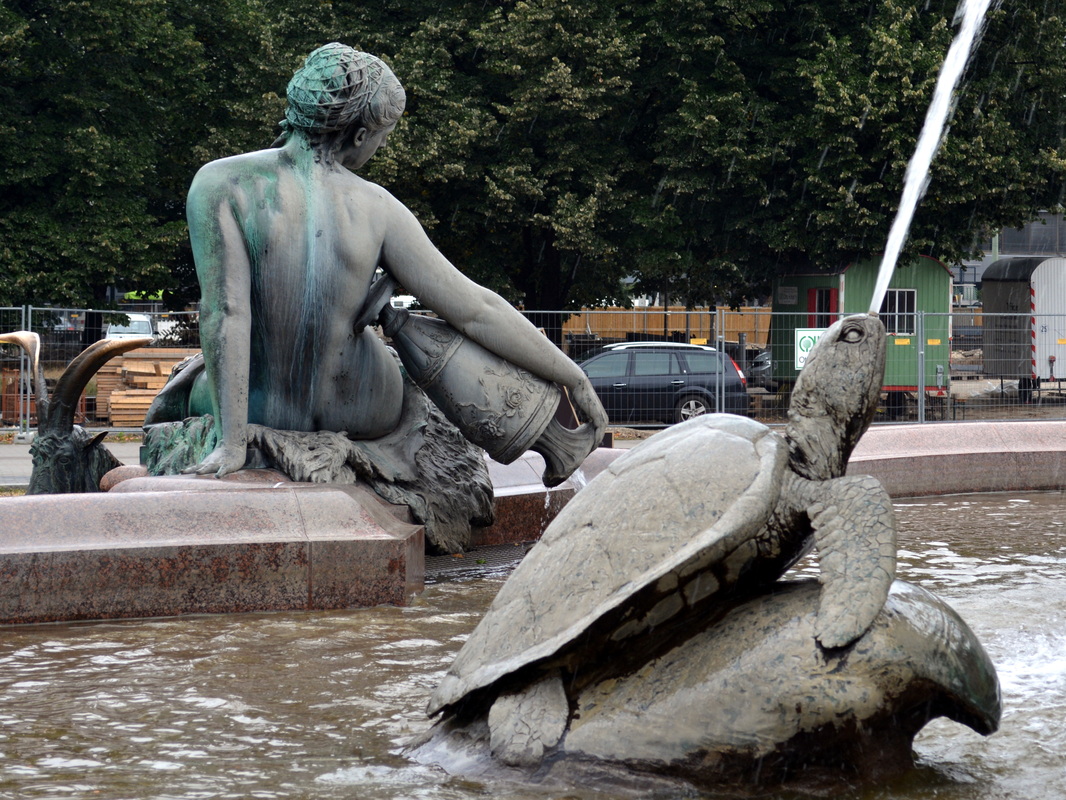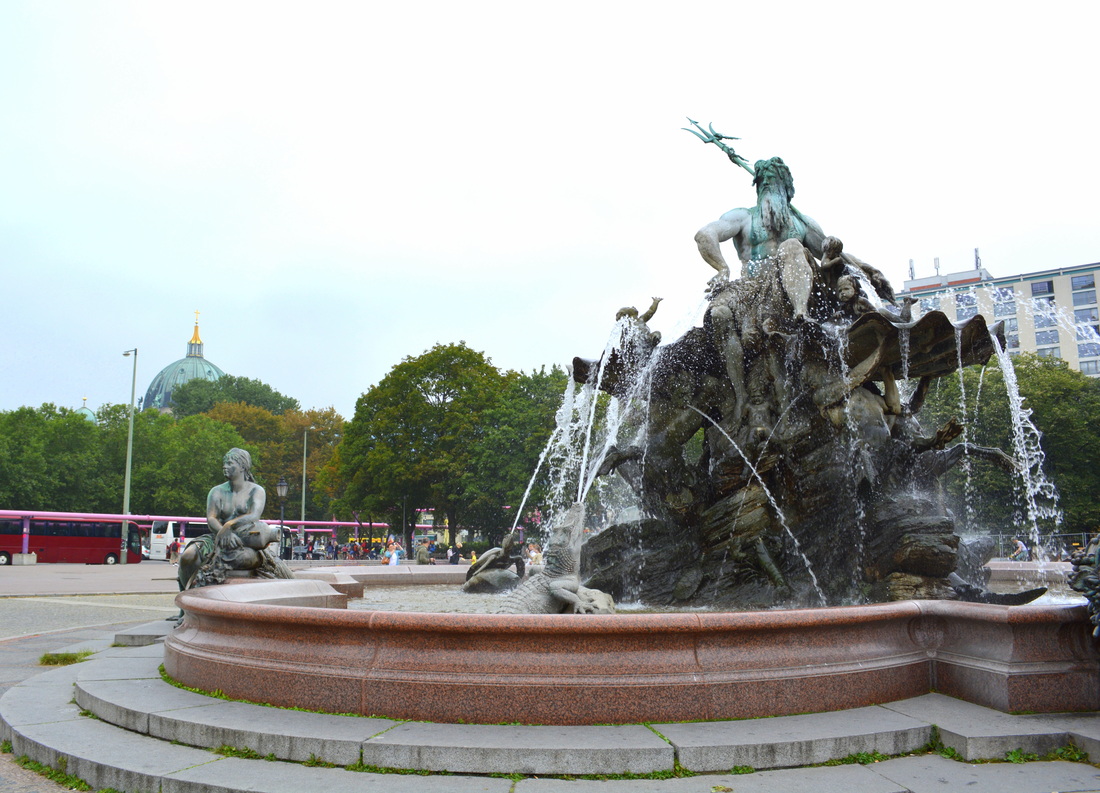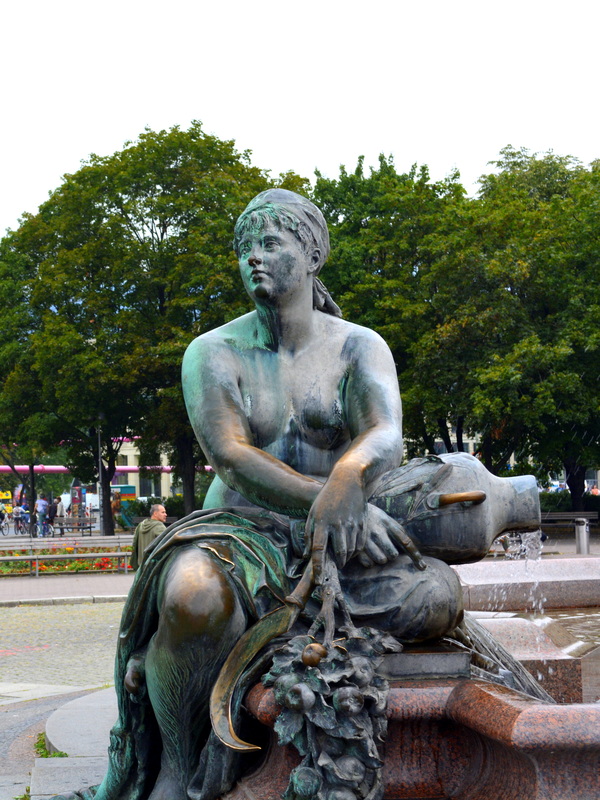 The Neptune Fountain in Berlin is a delight to look at even when gray and overcast as it was that morning and you must take time to carefully explore all of the intricate design elements and sculptural figures that make this piece of public art fabulous!