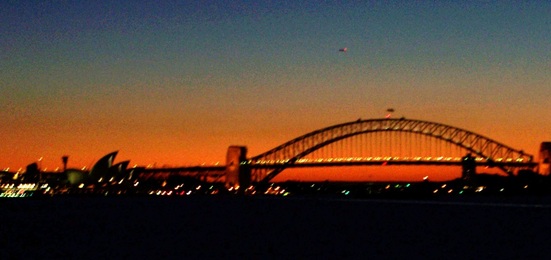 Finally Back in Sydney for the last few days of our Australian Trek. We decided to check out Darling Harbor which is named after Lieutenant-General Ralph Darling, who was Governor of New South Wales from 1825 to 1831. It was originally part of the commercial port of Sydney, but is now a major tourist district and is home to a busy waterfront promenade, the Sydney Aquarium, The Australian Maritime Museum, Sydney's Casino, Australia's Northern Territory and Outback Center and a host of other entertainment facilities along with lots of fun shops and restaurants along the Warf area.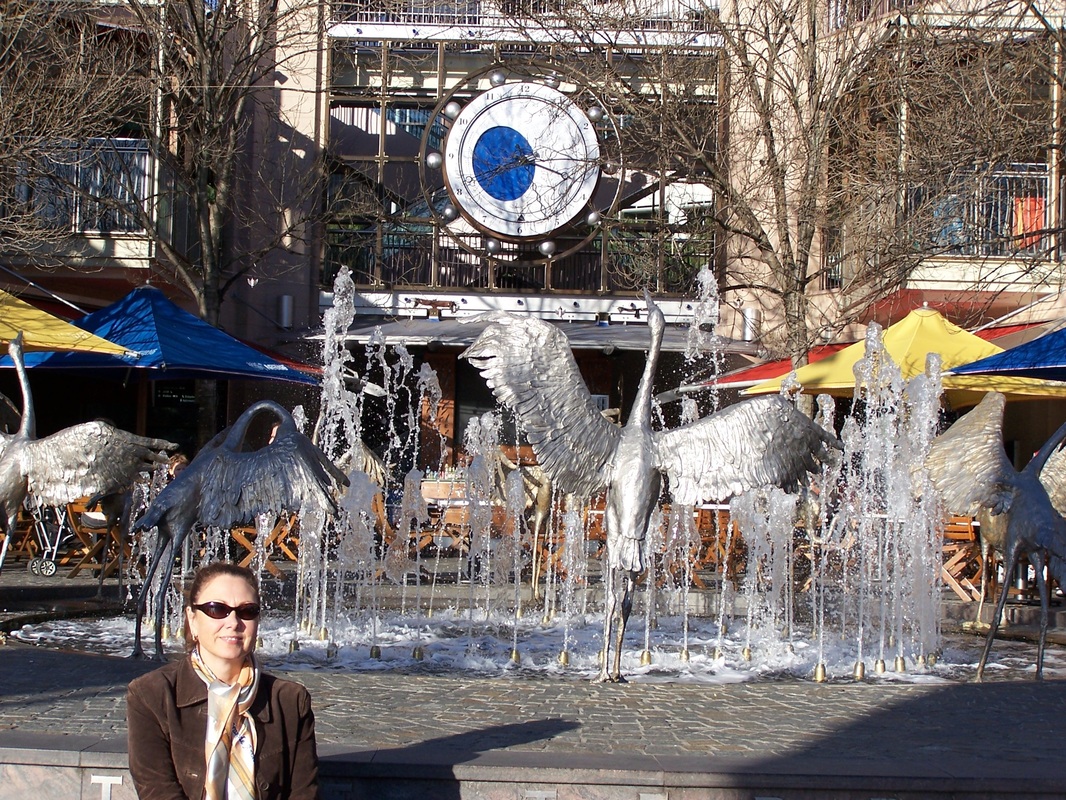 We spent some time in the Outback Center which is a mixture of tourist kitsch and culture as it is a combination of souvenir shop, art gallery and performance space where you can watch didgeridoo performances. If you want to pick up any items you forgot to buy earlier, here is where you can get your boomerangs, spear-throwers, and bullroarers!

With what I consider our unique travelers luck, we ran across the Matilda Paddle Wheel Cruise and set out for the Sunset Cocktail Cruise. The boat was beautifully restored and you could really imagine what a riverboat cruise of the harbor would have been like back in the 19th century.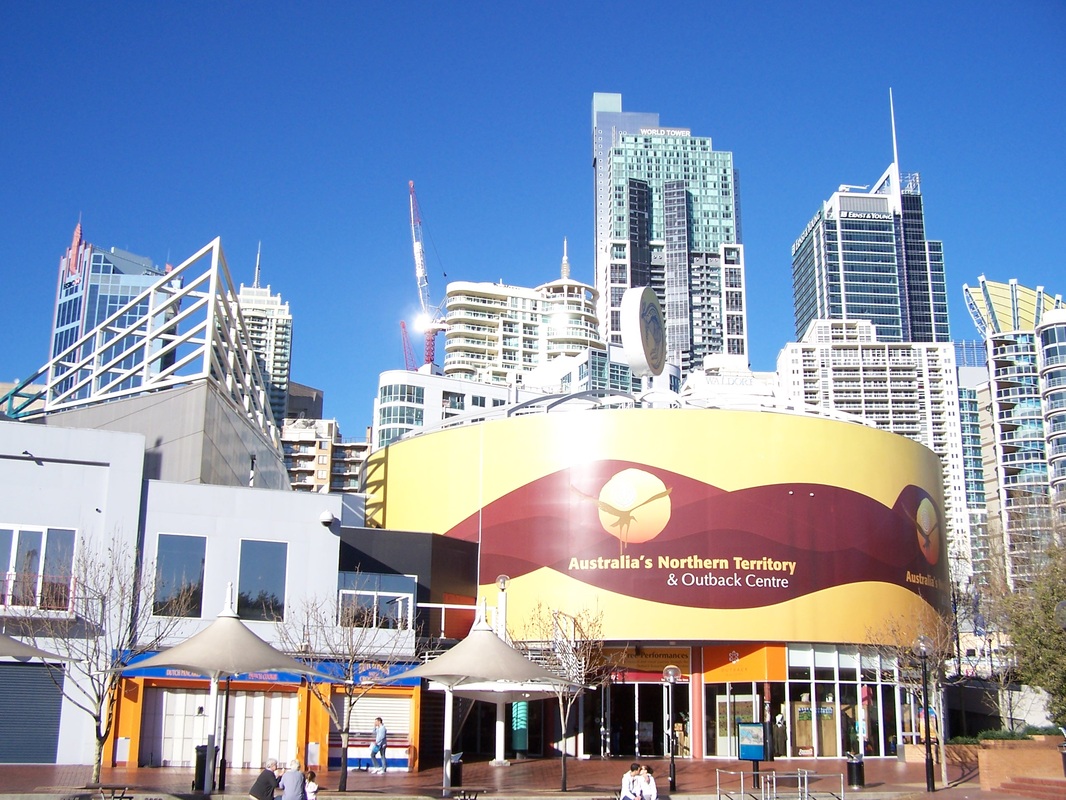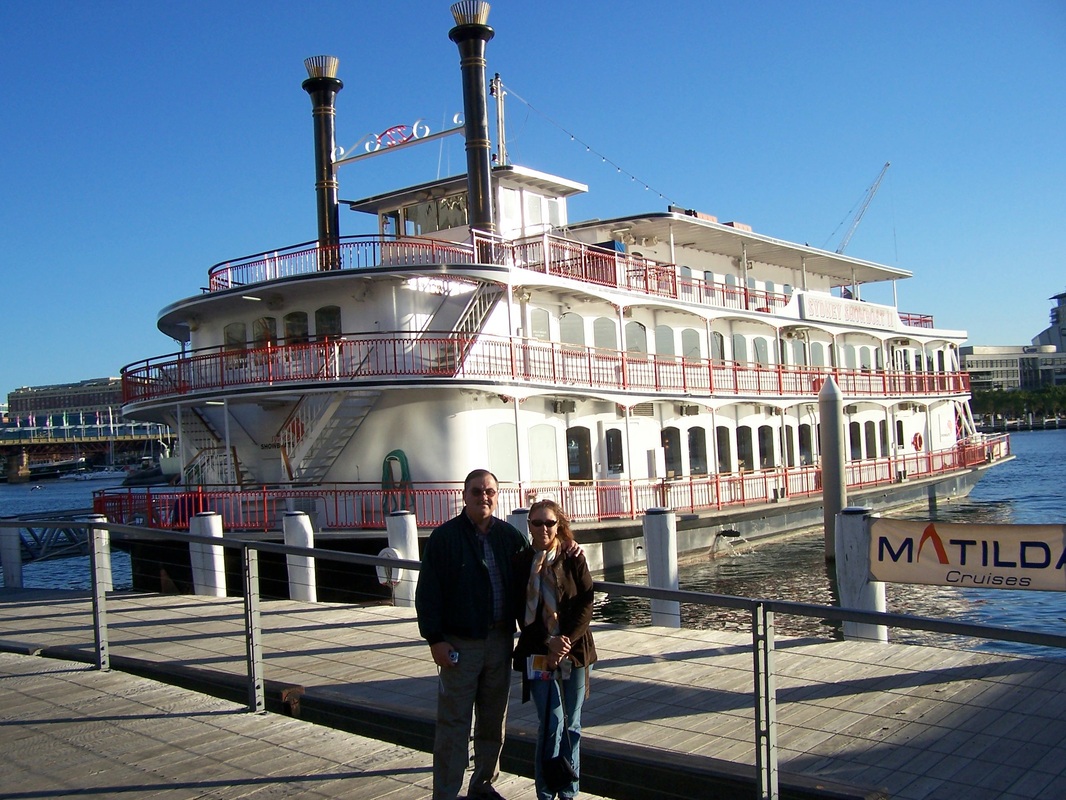 As advertised, we cruised through the harbor sipping cocktails and eating canapés before we headed up to the top deck to watch the sun sink its golden light into the horizon. Little by little harbor lights twinkled on, casting bright fluid reflections into the water.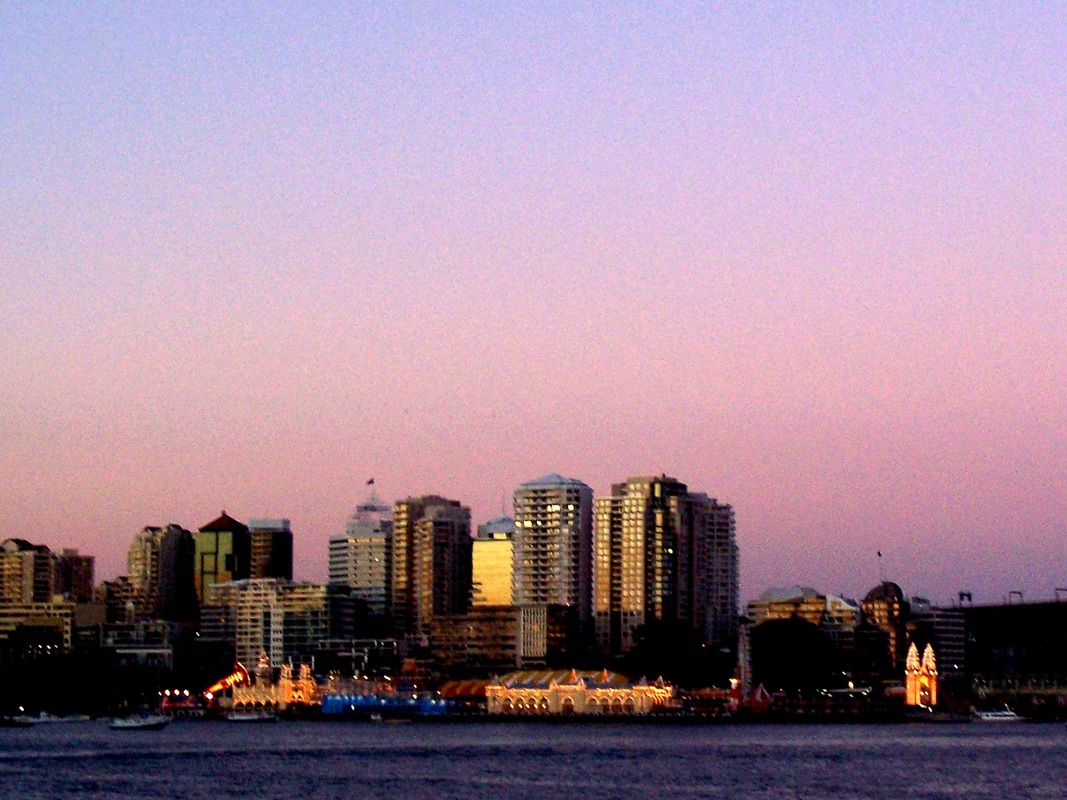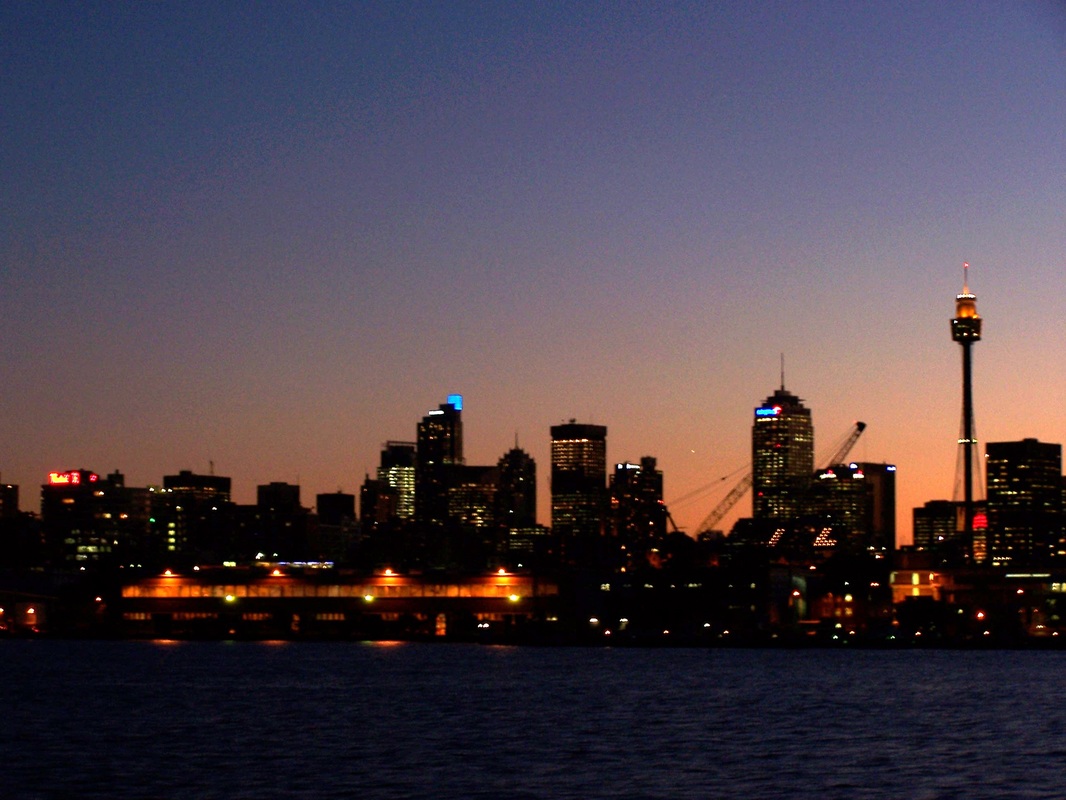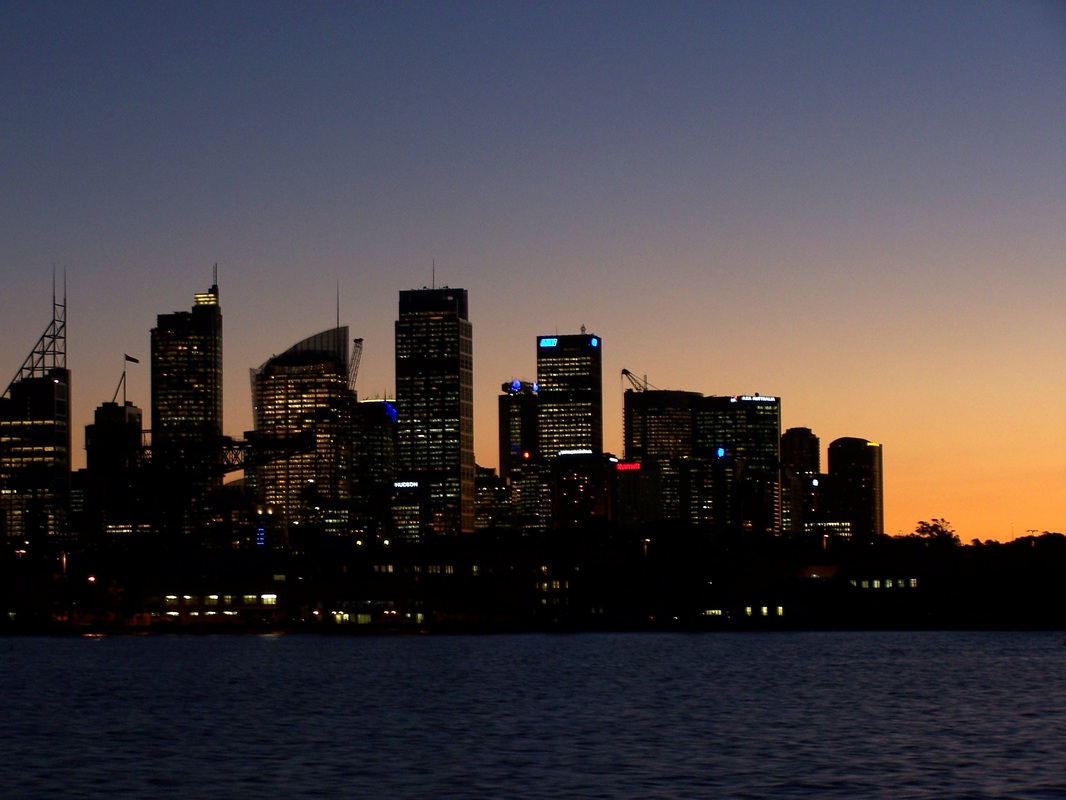 The well-known bridge and opera house took on new magical qualities, projecting sweeping shadowed silhouettes against the evening sky and the city skyline projected up into what was left of the suns golden light which was rapidly losing out to the dark blue-black of early evening.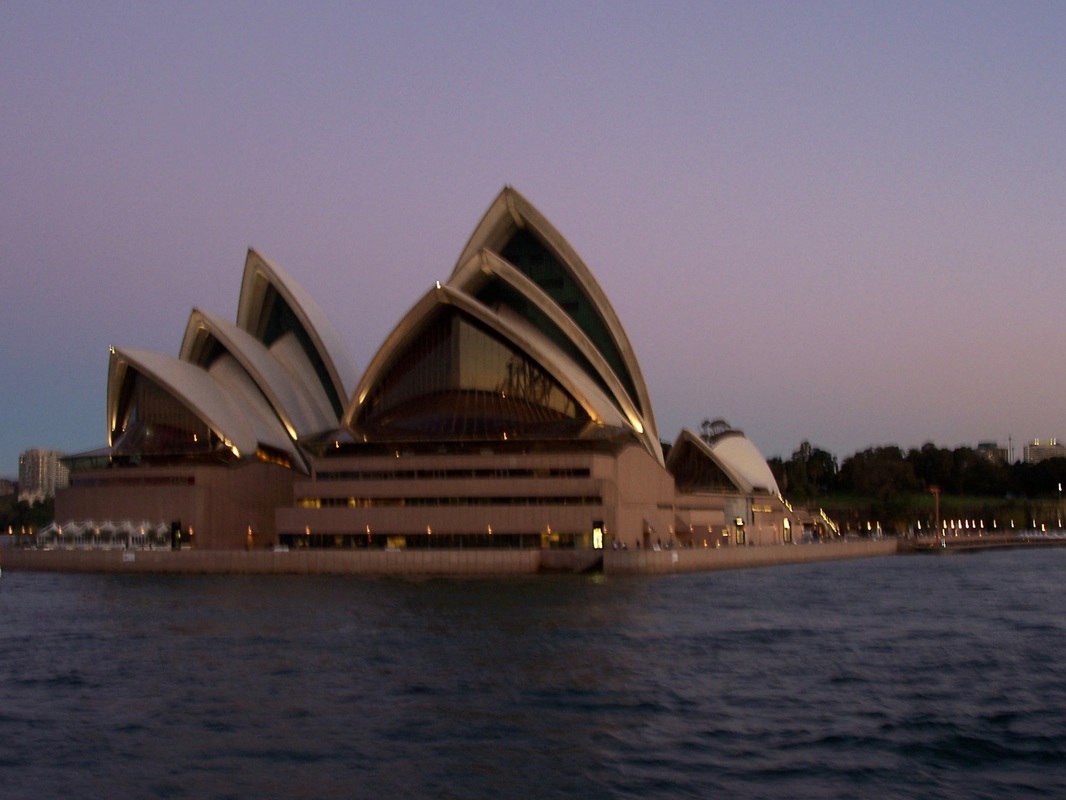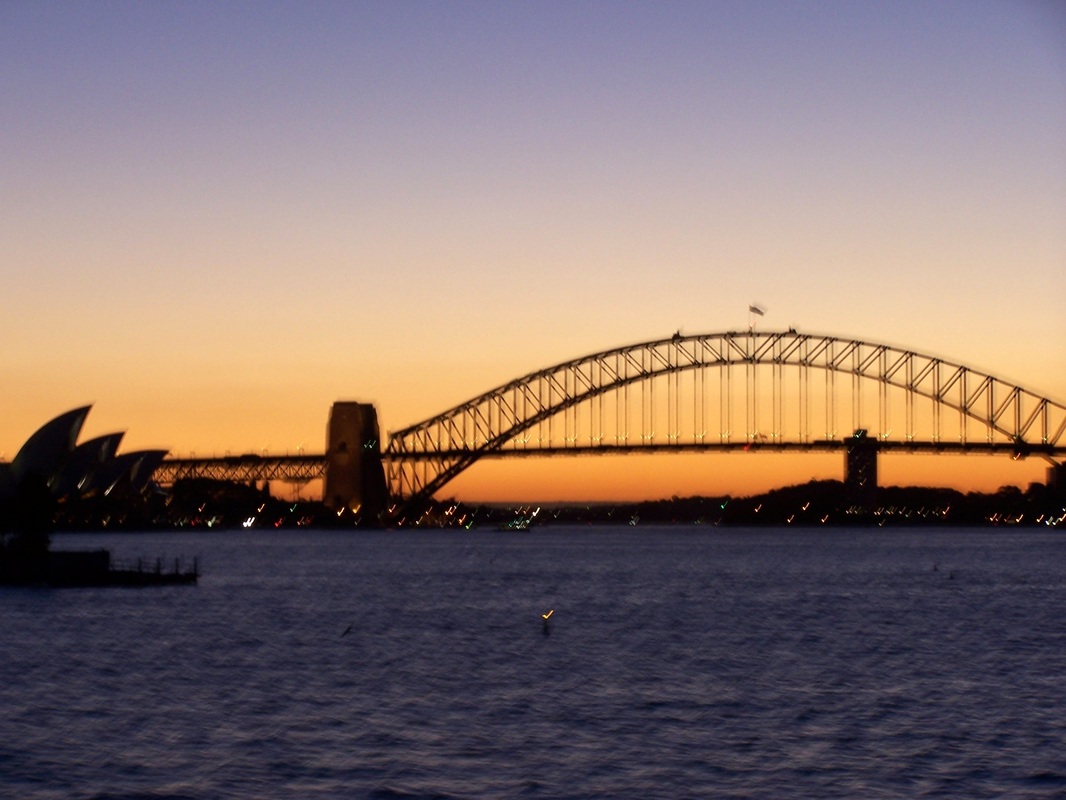 We could even see the tiny ant-like silhouettes of the last group climbing across the Sydney Bridge and we watched them knowing that our companions Bob and Bonnie would be up there high over the harbor the next day on their own climb.