If you are spending any time in Luxembourg, you shouldn't miss a drive through the Mosel Valley. Germany's Mosel Valley is very well known, but the Luxembourg side is still a lovely secret and Jim and couldn't wait to explore it!
The
Mosel Valley
is a region in north-eastern France, south-western Germany, and eastern Luxembourg, centered on the river valley formed by the Mosel (Moselle) river. The river Mosel forms a natural boundary with Germany, and Luxembourg's part of the valley spreads through the central and eastern parts of the cantons of Grevenmacher and Remich where we started our drive.

Luxembourg's Mosel Valley
is famous for its medieval towns, steep hillsides full of vineyards and picturesque wineries where the famous
Luxembourg
wines
, mostly white varieties such as Riesling, Auxerrois and Pinot Gris are created.
Luxembourg wineries mainly produce dry, varietal white and sparkling wines (about 15% of total production). This is a quite a contrast to the German side of the Mosel which has a strong tradition in semi-dry and sweet wine production.
The Luxembourg Mosel region is an artisan wine producer, where the winery sector is dominated by small family enterprises, with very few large, corporate-wine industrialists and most producers don't have their own wineries. Most vintners are members of village wine co-operatives. Whether small or large, the hillsides filled with vines sloping down to the Mosel were enchanting.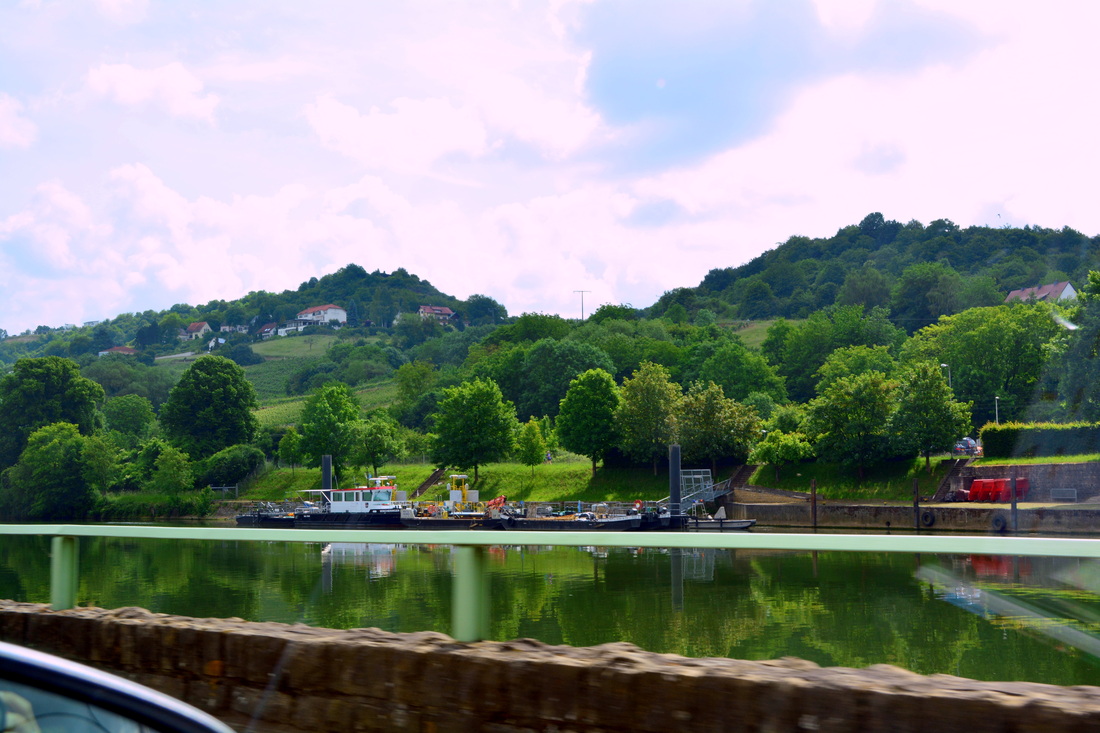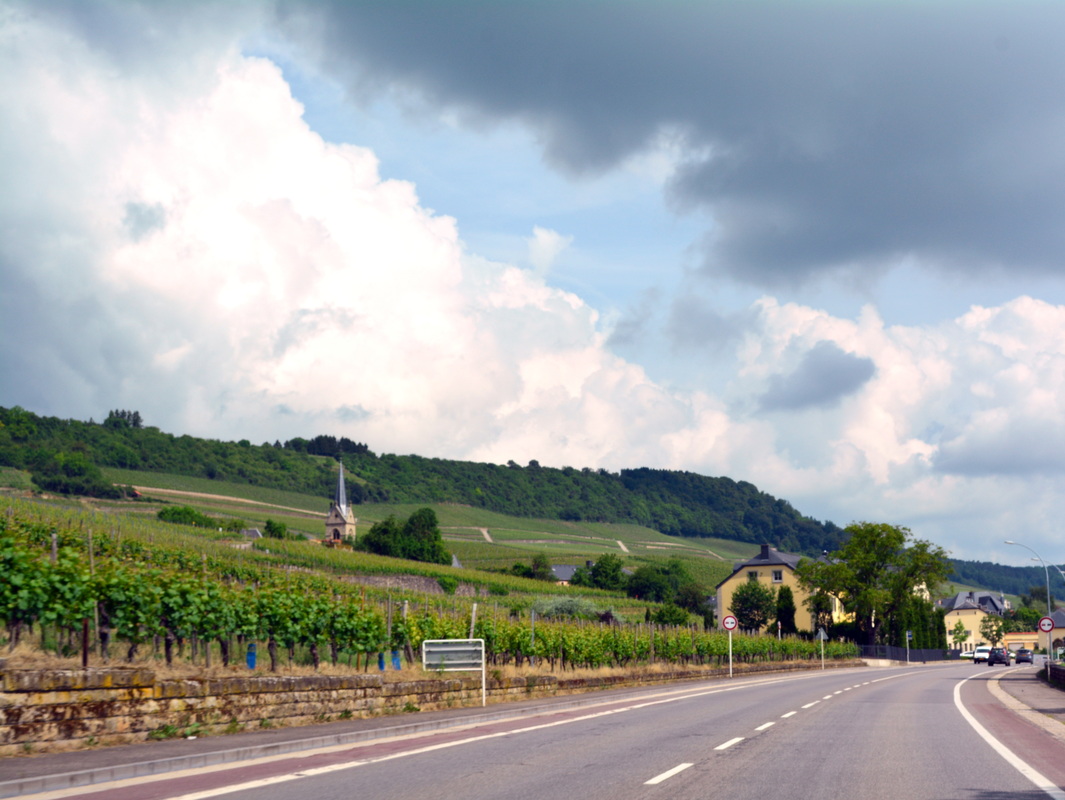 photo above right by Thomas er via Wikipedia Commons


The drive turned out to be a little more challenging than we anticipated due to road construction detours, but with the help of our "TomTom" GPS and a few spirited arguments about where we should turn, Jim and I found our way through some of the most beautiful countryside in Europe. (Have a laugh while you watch our video below!)

We argued about which "waypoint" to put in at any point and what town we were actually in! Anyone traveling with your "honey" will relate this this! And I couldn't quit exclaiming about how beautiful everything was! Sound familiar?

We vowed right then to come back to the Luxembourg Mosel, to stay in one of the charming hotels dotting this valley and taste more of these little known, but lovely wines!