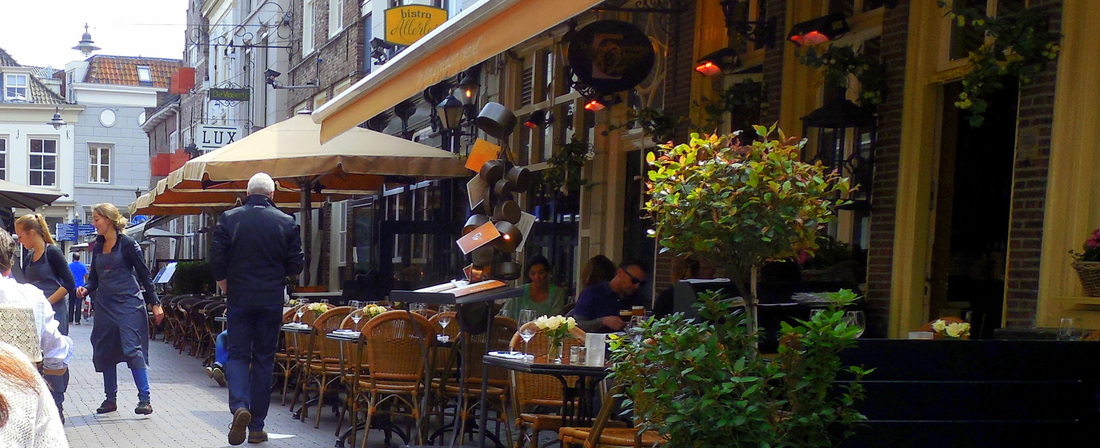 Sometimes you just need a hamburger! Most of us travelers have been at that place where you just don't want any more regional food and long for a good old-fashioned hamburger. Well Jim and I were at that point when we finally reached the beautiful town of
's-Hertogenbosch
in the
Netherlands
, about three-quarters through our Netherlands, Belgium, Luxembourg road trip.
Fortunately for us, we found
Allerlei Bistro/Restaurant
just a few streets away from our hotel (
Bossche Suites
) in 's-Hertogenbosch. We chose to sit outside at one of the many busy tables along the festive restaurant lined street,
Korte Putstraat
.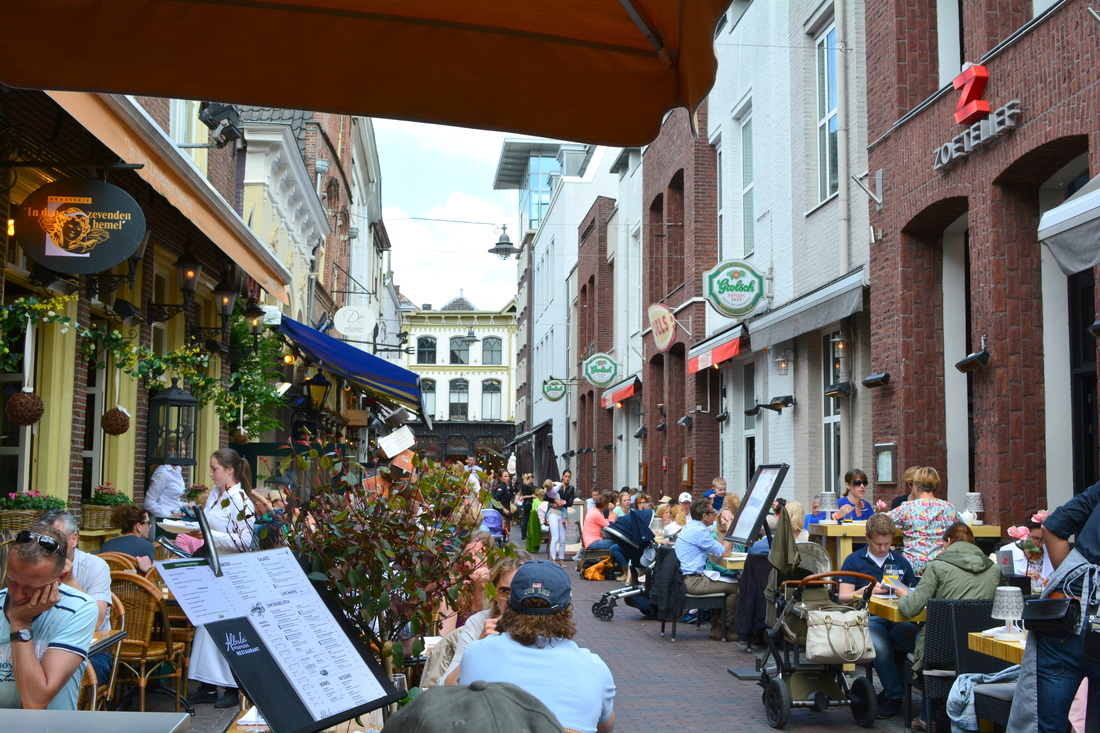 I have to admit, we were tempted by the many fabulous items offered on the menu, such as oysters and sashimi, and especially the tender new asparagus which were in season or the mussels for which both Jim and I have a weakness, but we remained true to our hamburger search.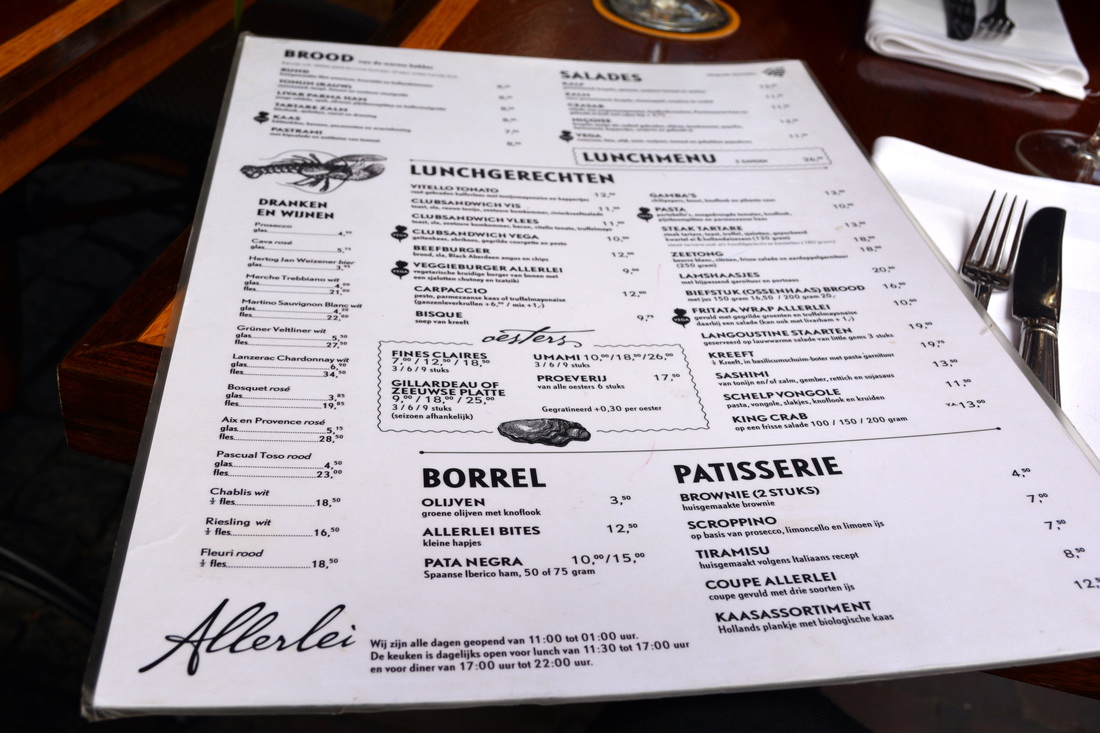 What we didn't expect, was that this hamburger would be one of the best we ever had in all our travels! A fresh twisted bun, perfectly cooked Angus beef, and wonderful local fresh-made dressing made our mouths water. While we were a little intimidated to ask for it, we did ask for the addition of those American staples, tomato, lettuce and onion and the server was so friendly and kind to immediately agree to our request. I can still remember the taste of that burger!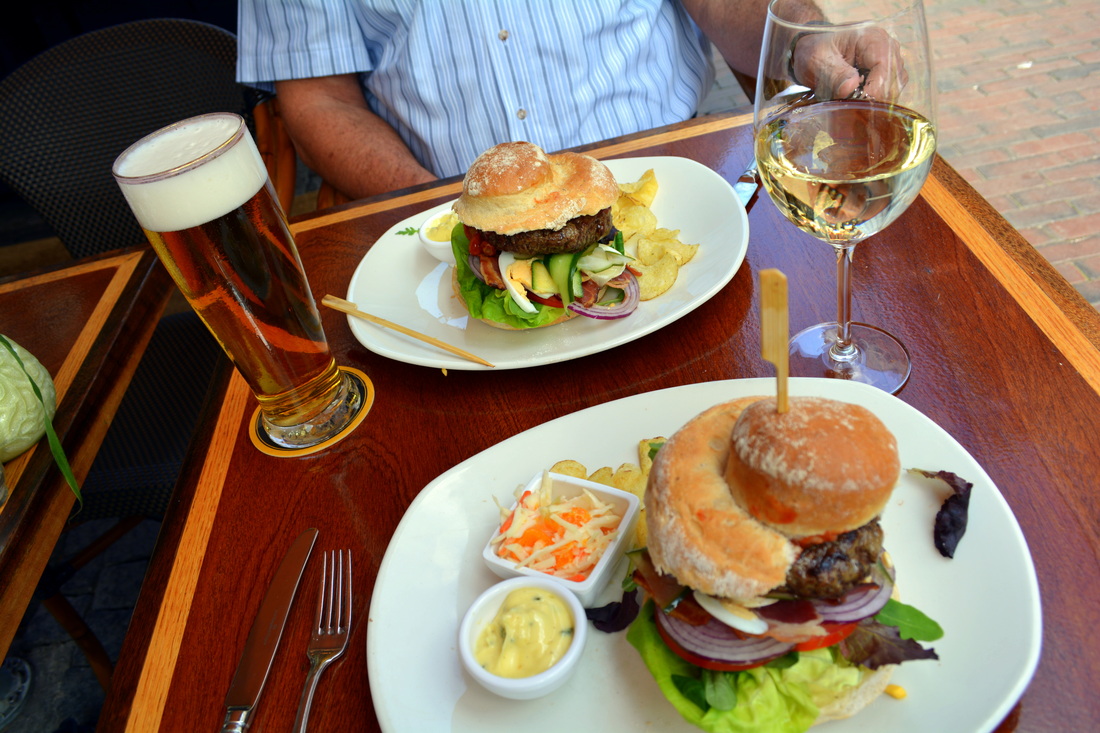 I took a peek inside and the interior of the restaurant is cozy and oh-so-charming. I could easily picture sitting at the bar or one of the tables on a cold wintery day enjoying a delicious meal.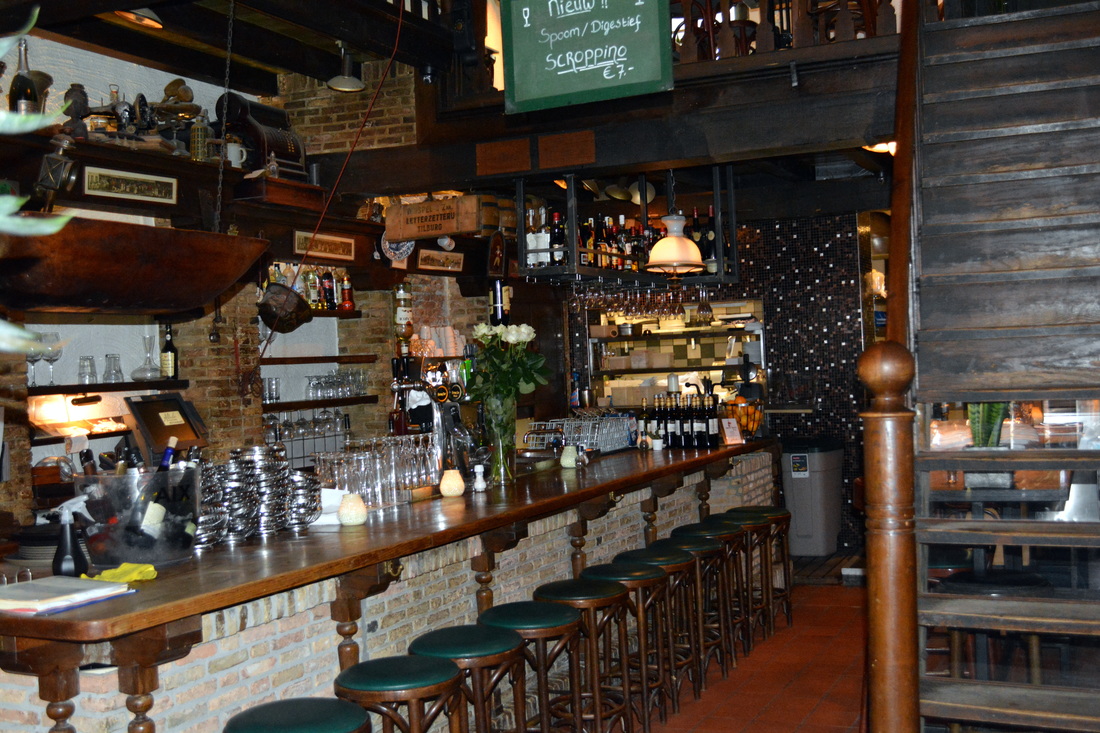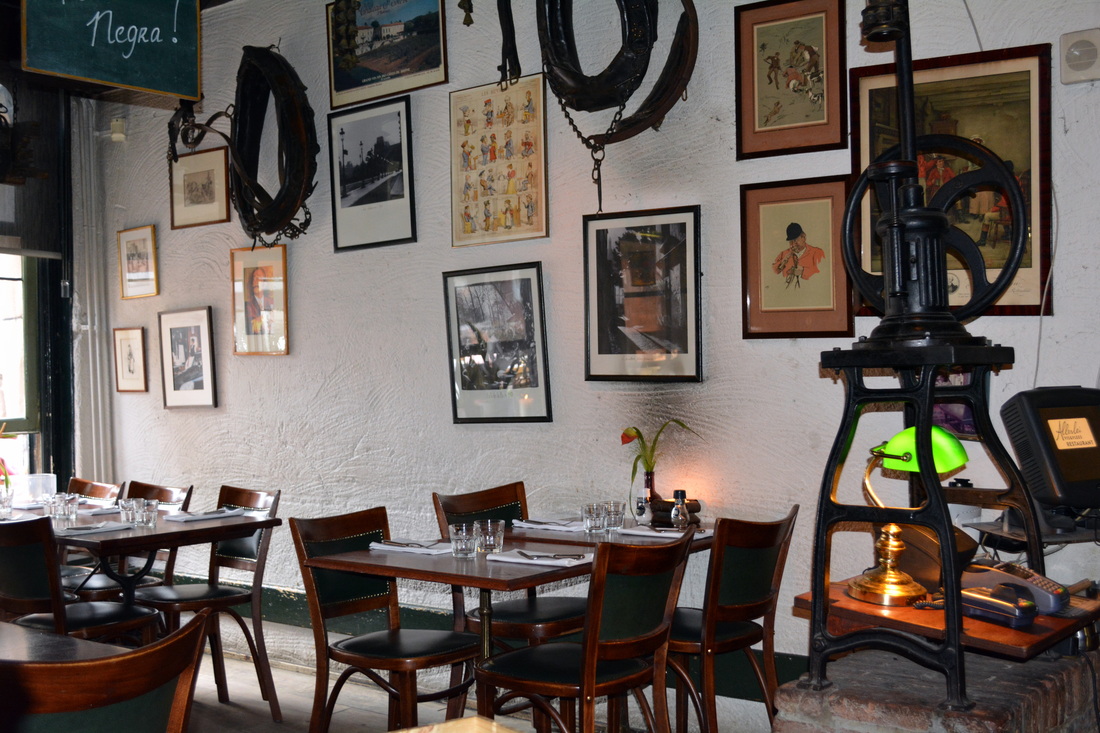 As it was, we enjoyed the sunny early summer afternoon sitting in the lovely pedestrian street filled with hungry diners. If you ever have the pleasure to spend time in
Den Bosch
, be sure to stop by
Allerlei Bistro/Restaurant
because you won't be disappointed!