Another Marriott Gem:
The Shelbourne Hotel, Dublin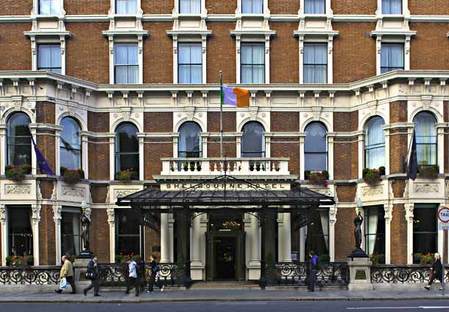 When we decided to stay at the historic
Shelbourne Hotel in Dublin
, we picked it because the photographs of the hotel were absolutely beautiful, we loved the fact that it was right across the street from lovely St. Stephen's Green, and it was just a short walk to Grafton Street. It was also right down the street from a Hop-On-Hop-Off Double Decker bus stop.
The hotel which was created from 3 Georgian Townhouses on St. Stephen's Green, was founded in 1894 by Martin Burke, from Tipperary and was named after the 2nd Earl of Shelbourne. The wonderful history of this hotel includes the fact that the Irish Constitution was drafted there in 1922 in room 112.
This luxurious 5 star hotel was voted #1 hotel in Dublin by Conde Naste Traveler's in 2011 and is filled with grand old-world luxury.

Our room was luxurious, comfortable and spotlessly clean. We tried out two of the bars one evening, lounged in the fabulous lobby drinking coffee one morning. The service was friendly and helpful and we felt welcome and pampered during our visit.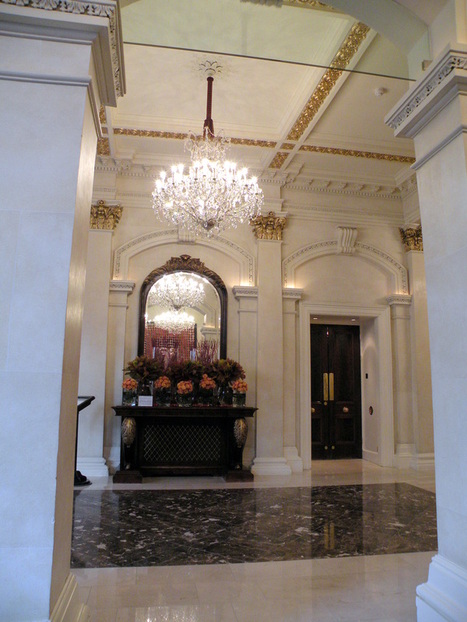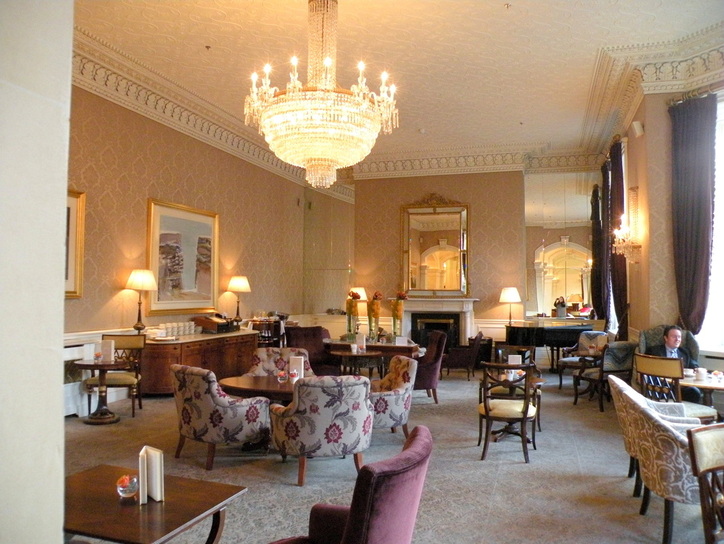 What we didn't know when we booked our room though, was that the hotel is also just down the street from
O'Donoghue's Pub
where you can listen to a traditional Kaley in an Irish Pub right out of a movie set.
When we asked the concierge for a pub suggestion outside of Temple Bar, he directed us there and when we entered the pub in the late afternoon it was quiet and we had the luxury of chatting with the owner for quite some time.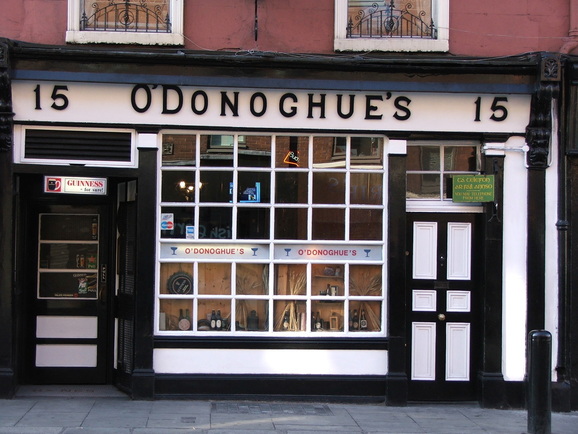 Before we left, he told us to come back that evening for the Kaley. What a change! The place was packed and the musicians were gathered in a circle in one corner playing traditional Irish tunes on guitars, violins, flutes, traditional Irish drums. It was amazing.


If you want to splurge while you are in Dublin, and feel like a Georgian period aristocrat a night or two, the Shelbourne will fulfill your dream! We highly recommend this hotel!