Traditional Polish Favorites at
Restauracja Karczma Lwowska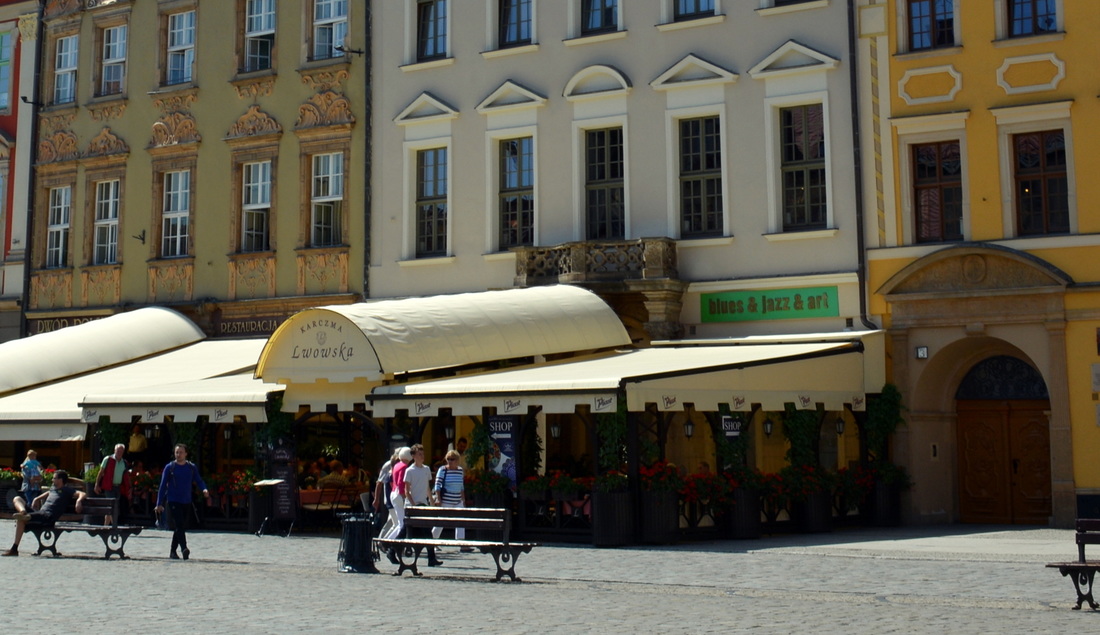 Some of my favorite moments in beautiful Wroclaw Poland were spent sitting at a café in the market square watching tourists enjoying the day, listening to street musicians and eating wonderfully delicious Polish cuisine.

This was definitely the case as we enjoyed an early dinner at Restauracja Karczma Lwowska, where you can choose from several authentic Polish dishes. We chose a seat on the terrace, but be sure to check out the traditional atmospheric interior also!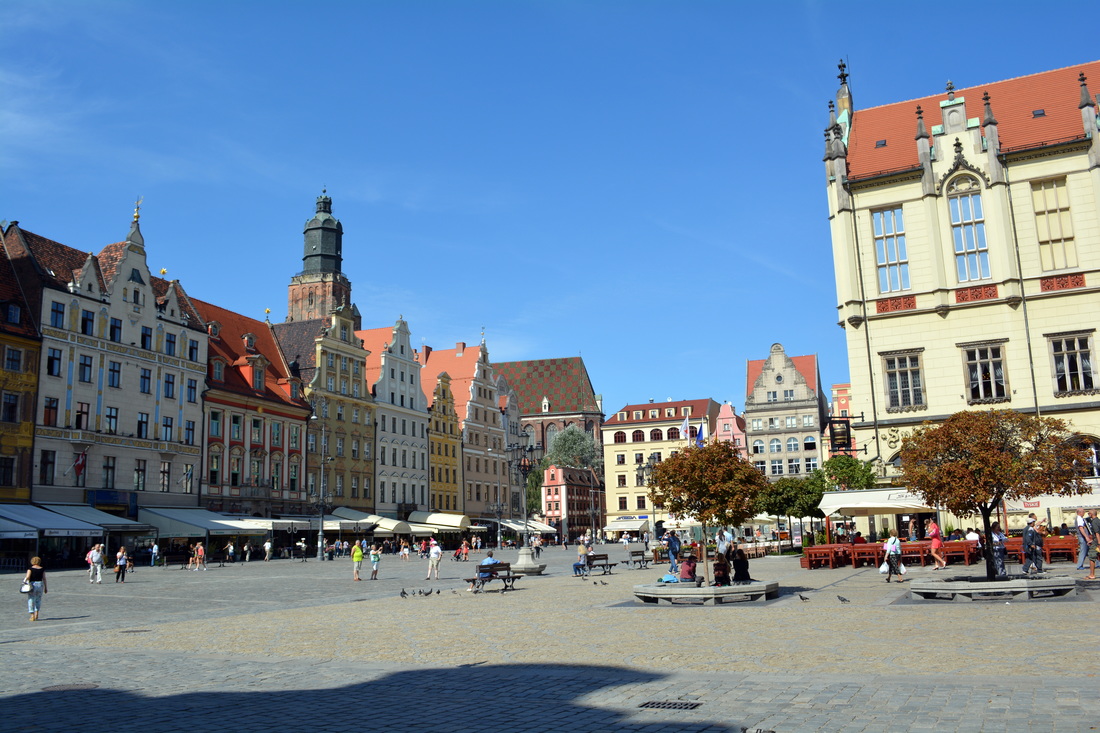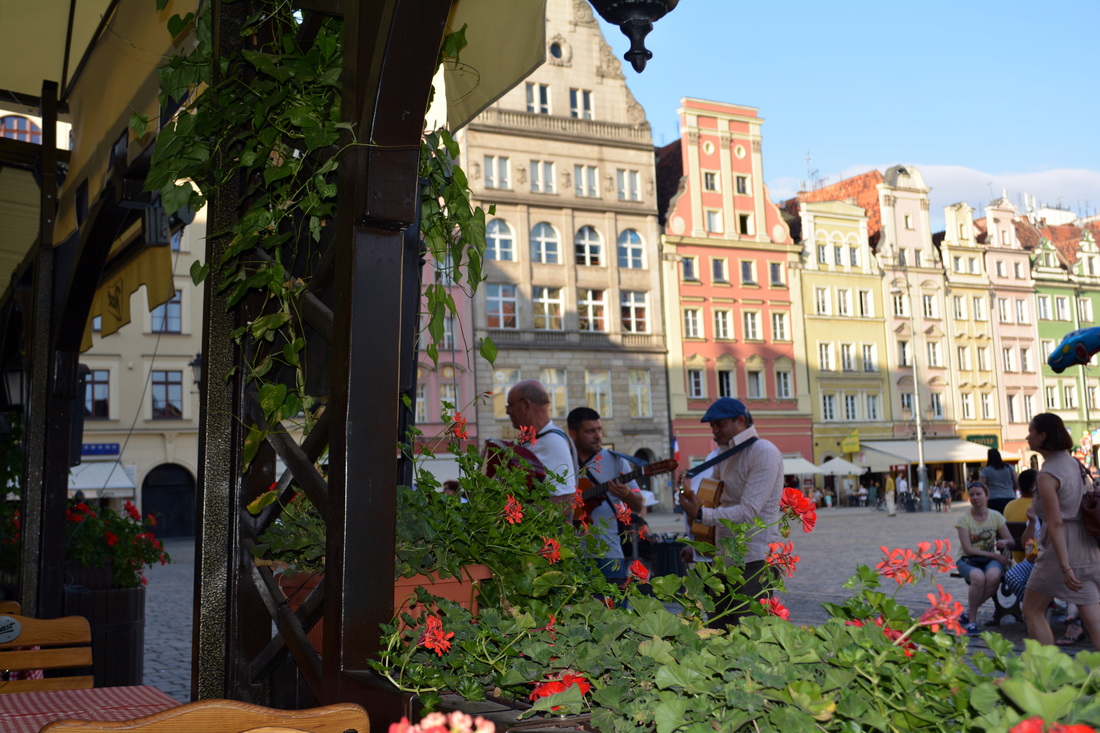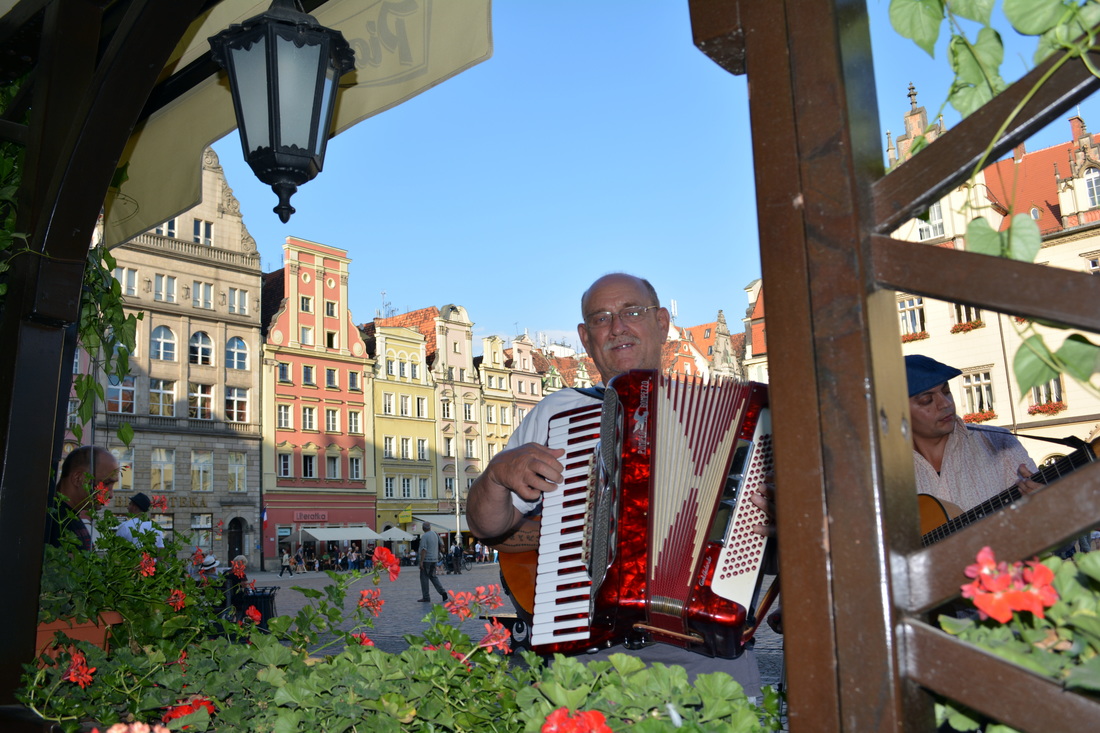 We suspected the food was going to be really good as soon as the thick slices local bread arrived with herbed butter, and then my appetizer order of Pasztet domowy z mies wszelakich z sosem porzeczkowym (House-made pate with black current sauce). I'm embarrassed to admit; it was so good I forgot to take a picture before devouring it!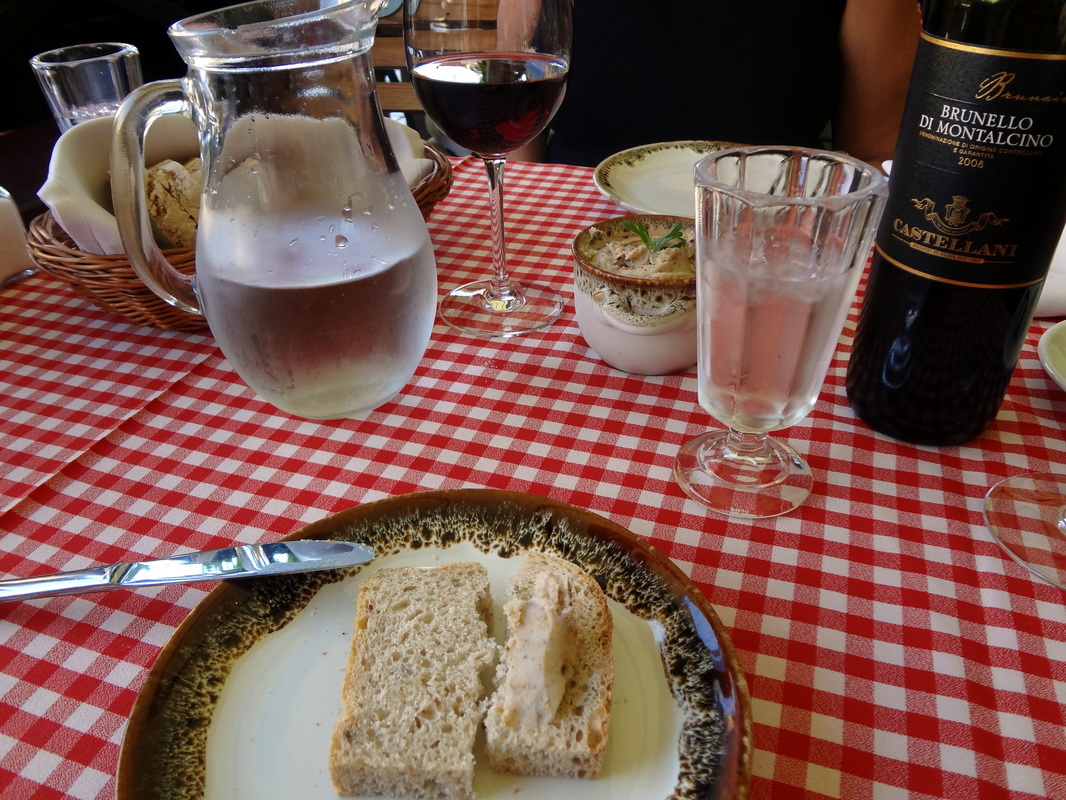 Jim ordered his favorite appetizer dish…. Befsztyk Tatarski z poledwicy (Steak Tartar) prepared Polish style which was fresh and flavorful.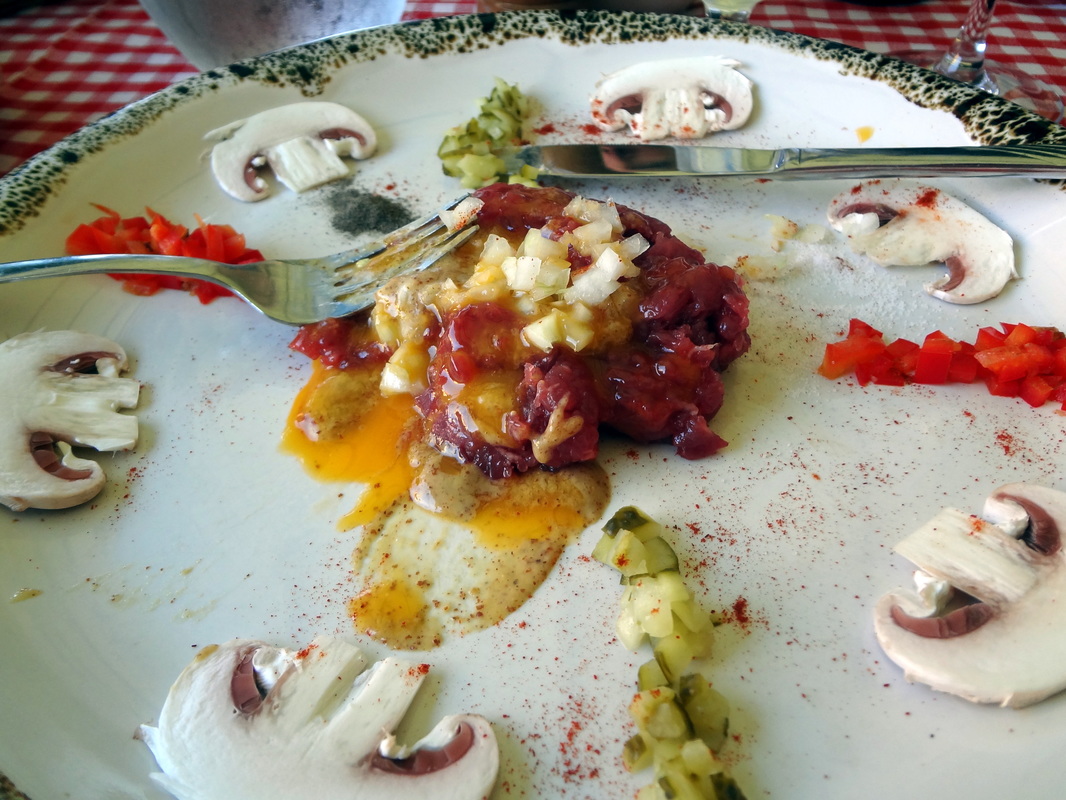 Since I had been eating Pierogis (Dumplings stuffed with meat and sprinkled with onions) continually since we arrived in Poland, I left them for Jim to order this time (though of course I did taste one!) and as usual, they were delicious.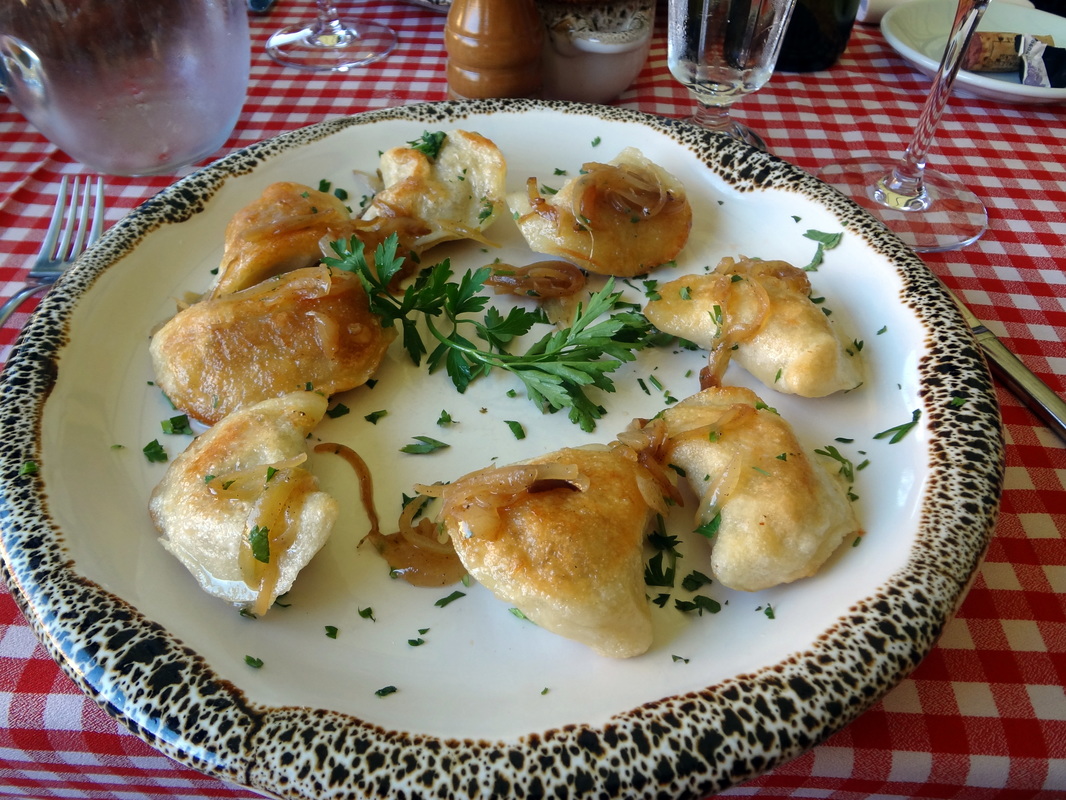 My entree choice was the Golabki Tradycyjne faszerowane ryzem i wolowing podawane z sosem pomidorowym (Traditional Cabbage Rolls filled with beef and rice, served with tomato sauce)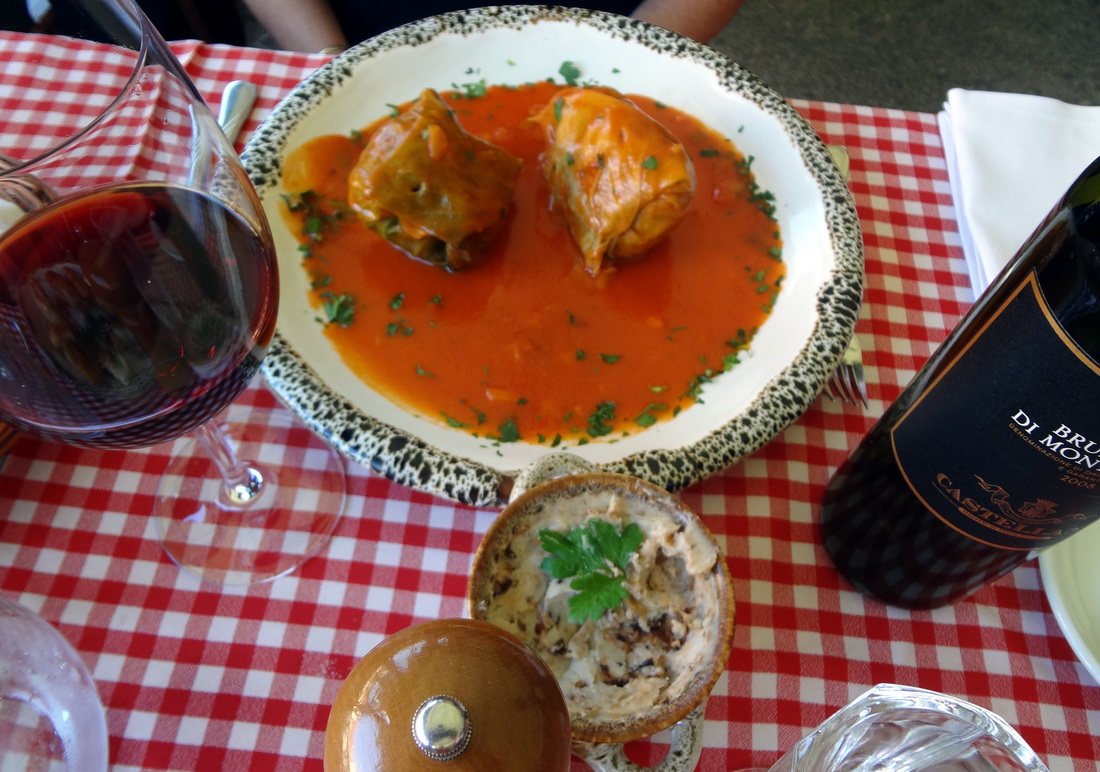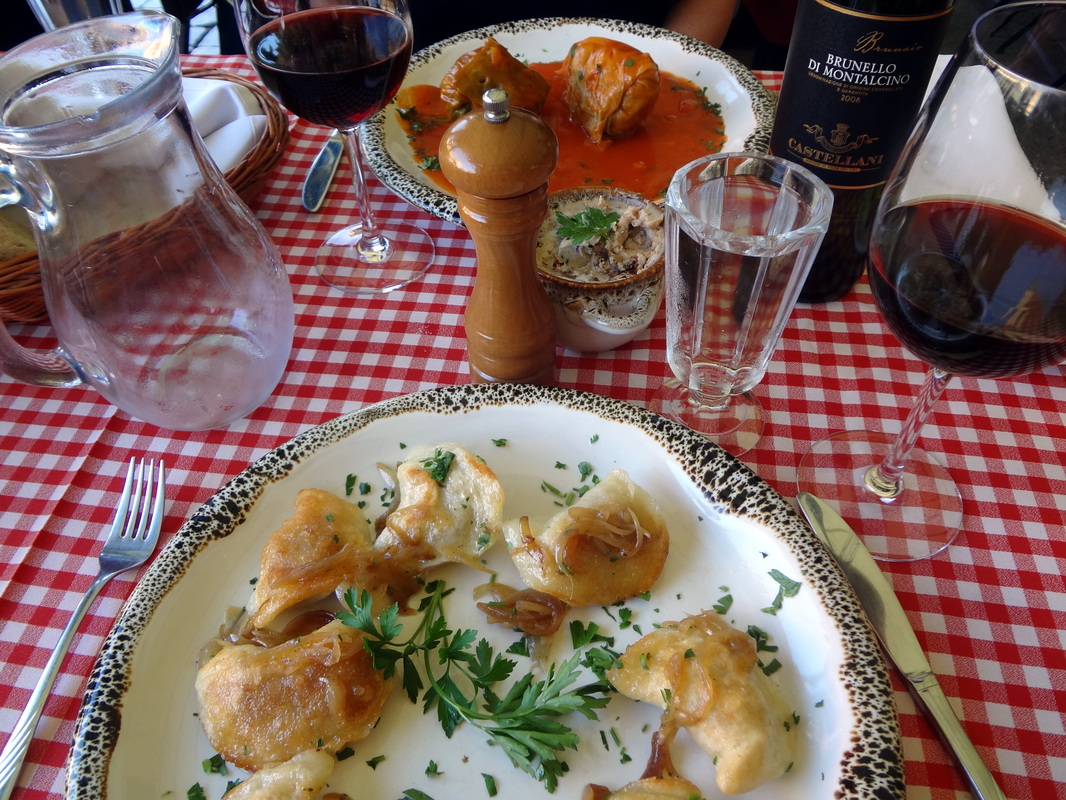 We washed everything down with a lovely Brunello. We would definitely recommend Restauracja Karczma Lwowska. A delicious meal with a view of Wroclaw's beautiful market square is the perfect way to end a busy day of sightseeing.