Where to Find the
Best Sour Cherry Liqueur Ever?
Pannonhalma Archabbey in Hungary!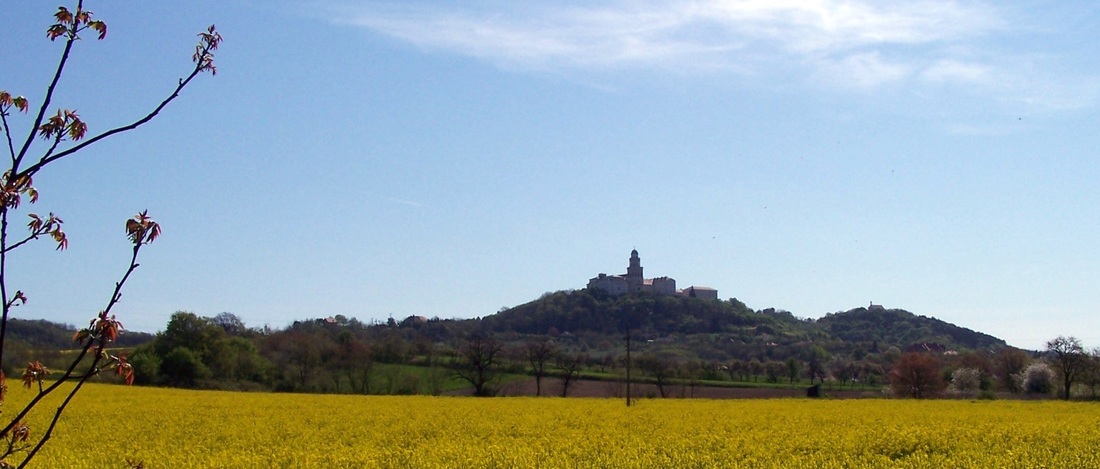 Jim and I love to find unusual liquors and we have found some delicious ones!

My favorite find was picked up at the Pannonhalma Archabbey located high on the hillside in Pannonhalma Hungary. This huge abbey was originally founded in 996 by Prince Geza, and was the first Benedictine Monastery built in Hungary. It was built in honor of St. Martin of Tours who was believed to have been born at the base of the hill. Little of the original monastery remains.

The Basilica's pillars and the early Gothic vault were built in the early 13th century, using the walls of the former church. In 1486 the abbey was reconstructed under King Matthias in the Gothic style.
In 1541 the monastery became an Archabbey and was fortified with walls against the Ottoman incursions. For the next 150 years, the monks had to occasionally abandon the abbey to the Turks. Later when they finally returned, the monks saw the buildings had suffered terrible damage. Archabbot Benedek Sajghó started a major repair and construction phase in Baroque style. In 1832 the Library and Tower were added in the Classical style.

After 1945 Hungary became a communist state and in 1950 the properties of the Benedictine Order and the schools they ran were confiscated by the state. These were not returned until after the fall of communism. But now, decades later, the abbey is a World Heritage Site and travelers are welcomed.



We toured the Library which houses the oldest surviving document using the Hungarian language, the Charter of the Tihany Benedictine Abbey, dating back to 1055. Priceless antique books lined the room to the brightly painted baroque ceiling and statues of scholars stared down at us with stony gazes.
We also entered the Basilica's tall Gothic interior where the vaults soared high above us and the sculpted carving of pulpit spiraled down from the ornate canopy to the stone of the nave floor. Up near the altar stood a small group of men practicing hymns and their harmonic voices floated out over us.


The Benedictine monks at Pannonhalma have had a long relationship with viticulture and wine-making and in the 1900's they had approximately 100 hectares of vineyards adjacent to the abbey. They now have a nice
winery
and a wonderful wine-tasting terrace.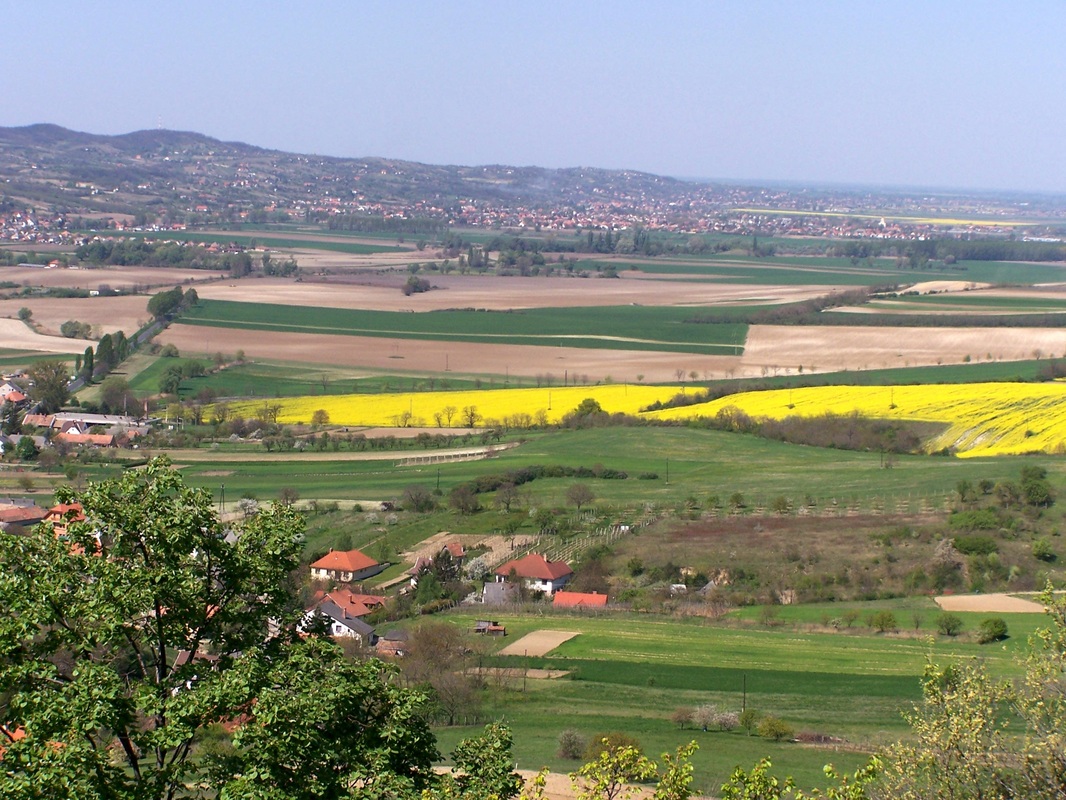 Before we left the abbey, we visited the gift shop which is filled with locally grown lavender products, Wine and Balsamic Vinegars, and other locally made products. This is where we found Bence's Meggylikor, the yummy Benedictine sour cherry liqueur.

The taste is perfectly balanced between tart cherry and sweet liquor. The sour cherry liqueur is made at the Agardi distillery according to ancient descriptions found at Pannonhalma Archabbey. They also make a bitter liqueur and an herb liqueur, but to my pallet, the sour cherry is the best!