Virgin Atlantic's Premium Economy Seats:
A Luxury Uprade That Is A Great Value!


Sometimes, you just fall into Airline Love when you simply aren't expecting it!

When flying to London in January, I was to fly on Virgin Atlantic as a partner to Delta (our usual choice of airline), and I am now a total convert to Virgin Atlantic's Premium Economy class! Virgin Atlantic offers Business Class luxury and comfort without the big dollar commitment. I upgraded from my economy seat for around 250 dollars one way and felt like a princess during the entire flight. Just enough luxury to make the flight special and very comfortable. When you compare the price a Premium Economy upgrade to the cost of upgrading to Business or First Class, it's a great deal!

Now I have to admit, the flight wasn't full, so I had the seat next to me completely empty, but even without that windfall, the flight would have been a success.

The seats were comfy and a little wider than economy as well as having additional knee-space from the seat in front and those extra few inches of space and a welcome glass of bubbly upon boarding already had me giddy.


On the seat waiting for me, I found a goody-bag filled with in-flight amenities, a pillow and blanket, and I even had a proper workspace with an in-seat power outlet for my laptop!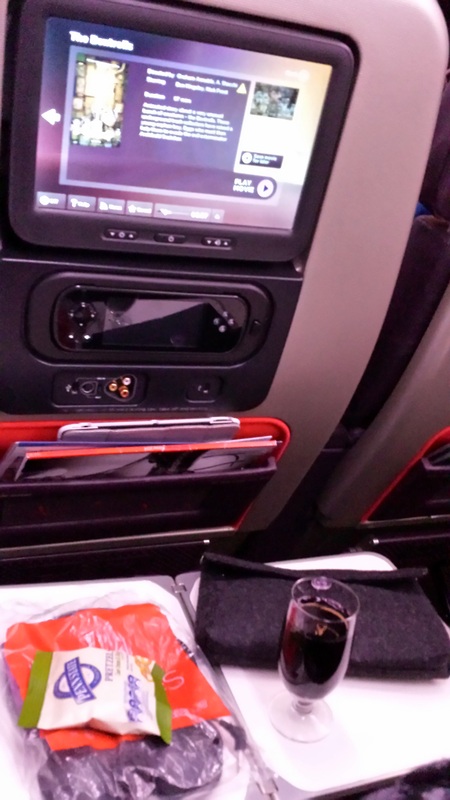 When I read the menu, which included lovely wines and an after dinner liquor, I realized that I was to have a delicious meal, but the fact that it was served on china with stainless steel cutlery (long missing in any of my flights in today's world) sent me swooning to my phone to take pictures lest anyone not believe my tale!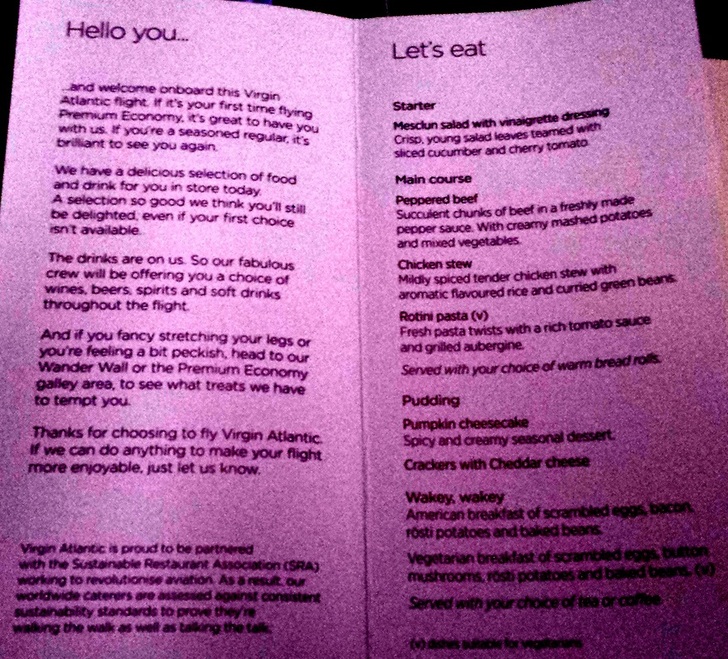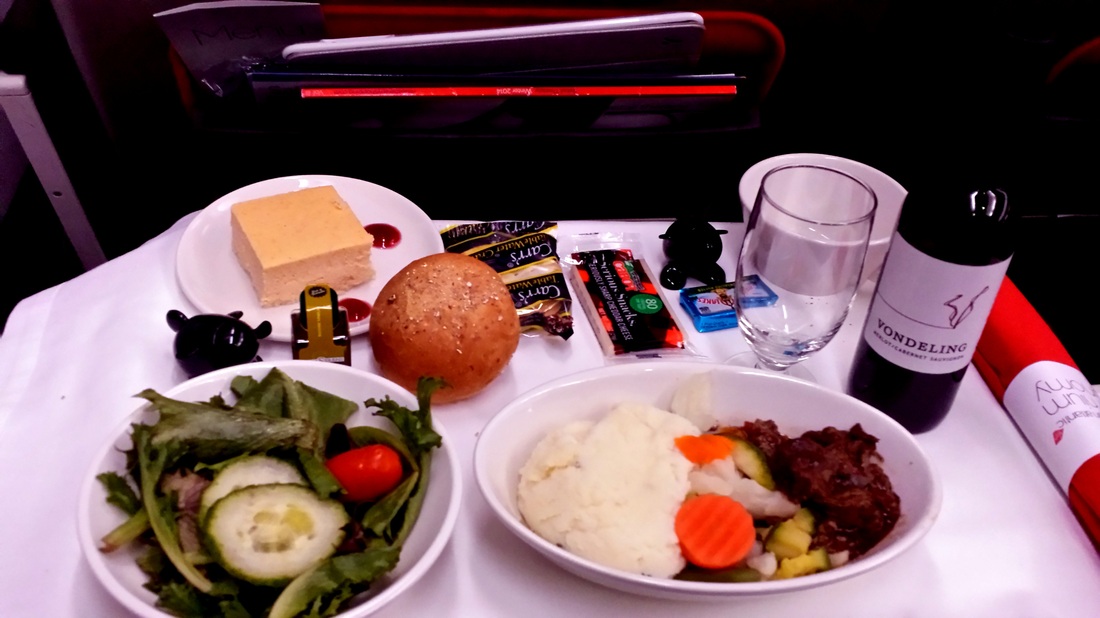 I was thankful for this oh-so-comfortable flight as we landed after breakfast at dawn and I left the plane refreshed and ready to hit the sites of London for what turned out to be a VERY long day!
Thank-you Virgin Atlantic!
If you are flying
Virgin Atlantic
any time soon, be sure to check out the
Premium Economy
seats. They are truly a great value if you miss the old days of luxury flight!