Where Do They Make
Kumquat Liqueur in Greece? CORFU!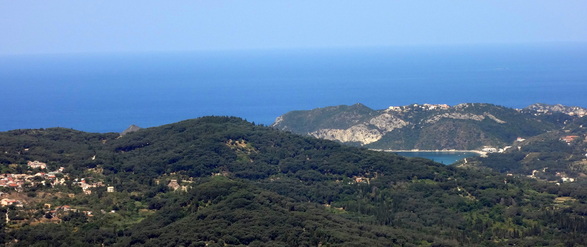 KoumQuat Mavromatis Liquor is sweet and sticky, a little too sweet for my taste to drink straight, but smooth and perfect for using in martinis!

I had never heard of it until we took our jeep excursion around the island of Corfu in Greece during our Med Cruise on Holland America. I fell in love with Corfu and its unusual Kumquat liqueur.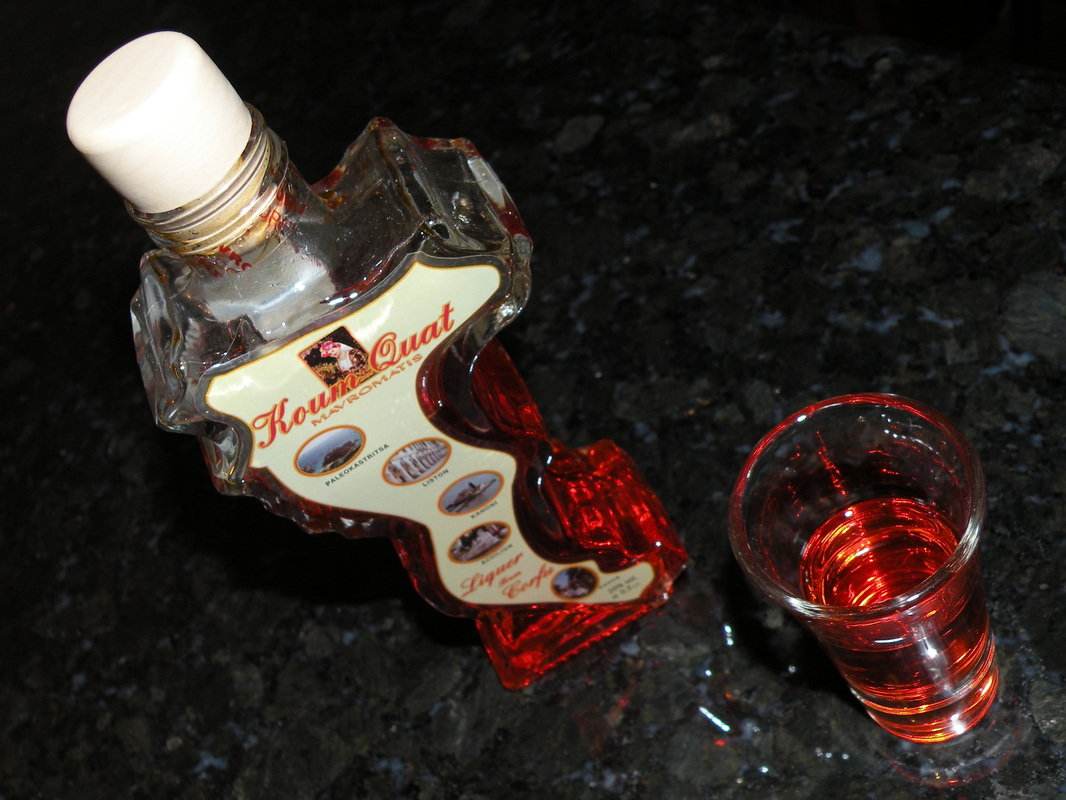 Kick'in Corfu…….. This was the exciting name of the shore excursion on Corfu that lured us into driving jeeps up the twisting roads along the hillsides of Pantokrator Mountain and the high country of the Island.

With Jim at the wheel, four of us climbed into a tiny jeep with a manual drive and joined the line of twenty or so jeeps into the light Corfu traffic. A short time later, we left the busy seaside behind and were driving along twists and turns that took us further from the sea through the dry scrub and grasses toward hillsides covered with olive trees. We could see dark nets rolled in piles below the trees, waiting to be spread out when harvest time arrived.


We passed through old-world villages with lanes so narrow that we could reach out and touch the few residents who stood in their doorways to watch our little jeep train pass by.

There was so much to see and my attention was soon grabbed again by the vistas on display at each hairpin turn of the road where far below, the sea was an azure blue expanse floating out into the hazy horizon line.


Our first stop was a tiny village of Sokraki where tables were set up outside the one café that lined the tiny main street. We were offered local wine and ouzo along with sausage slices, bread and of course olives. It was only 10:30 in the morning but we refreshed ourselves with a few sips of wine, a taste of the ouzo since we were in Greece after all.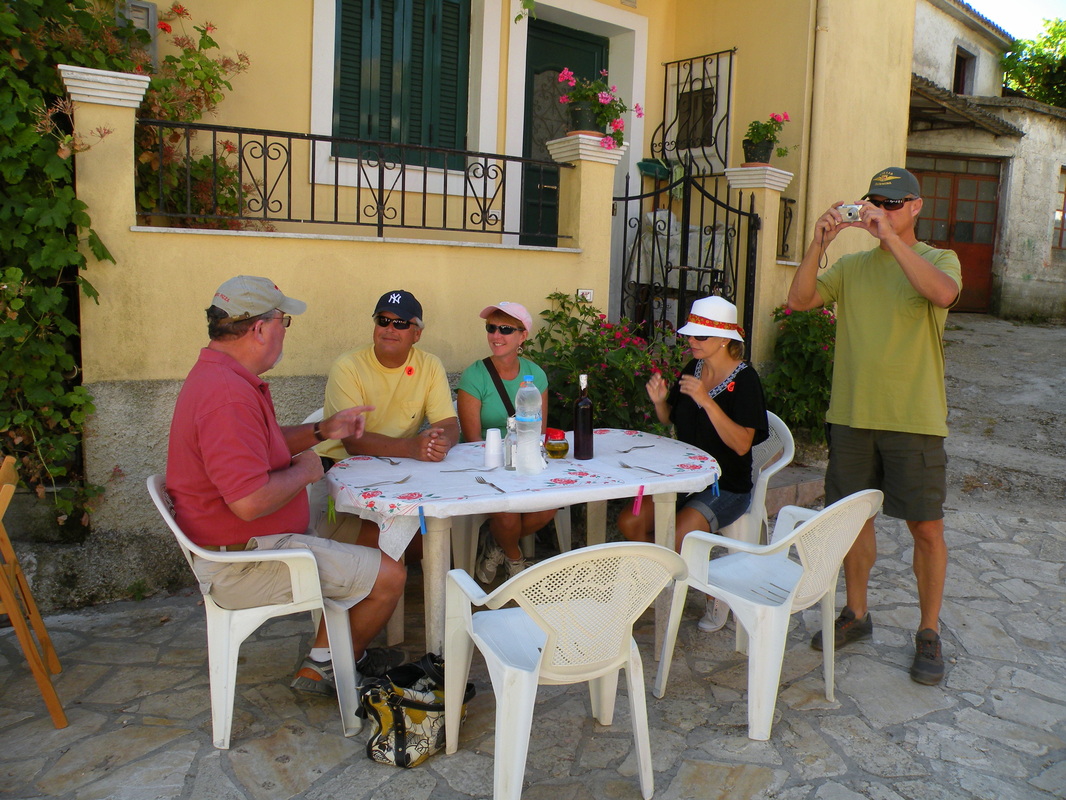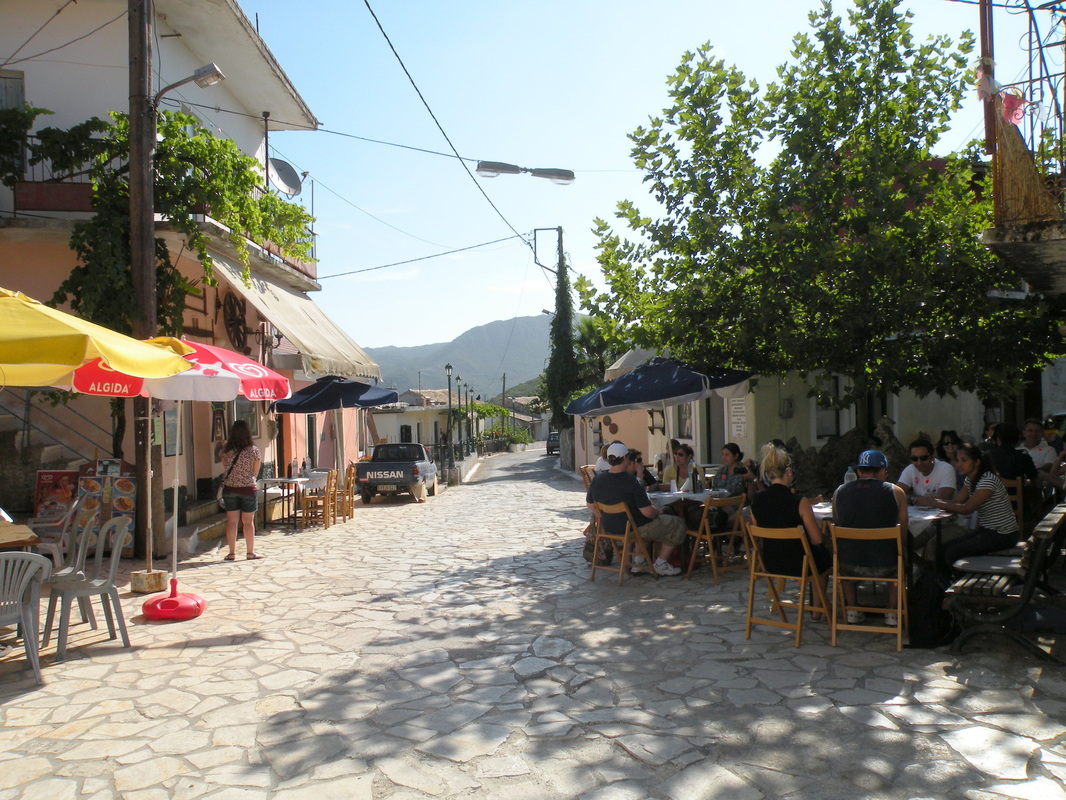 The shops were filled with local goods and here we found our bottle of
KoumQuat Mavromatis
, in its distinctive bottle shaped like the island.
The island of Corfu is the only place in Greece where the kumquat is cultivated
. The work "Kumquat" means "golden orange" in Chinese and the fruit resembles a tiny orange. Kumquats are not native to Corfu but were first brought to Greece in 1860 by British botanist Sidney Merlin.
Today, they are grown mostly in the northwest of Corfu, particularly near the town of Nymfes where the Mavromatis Distillary is located. Nymfes is just north of Sokraki. Unfortunately we had no time to visit the distillery that day but they do have an exhibition room at the distillery where visitors can see how the liqueurs are made.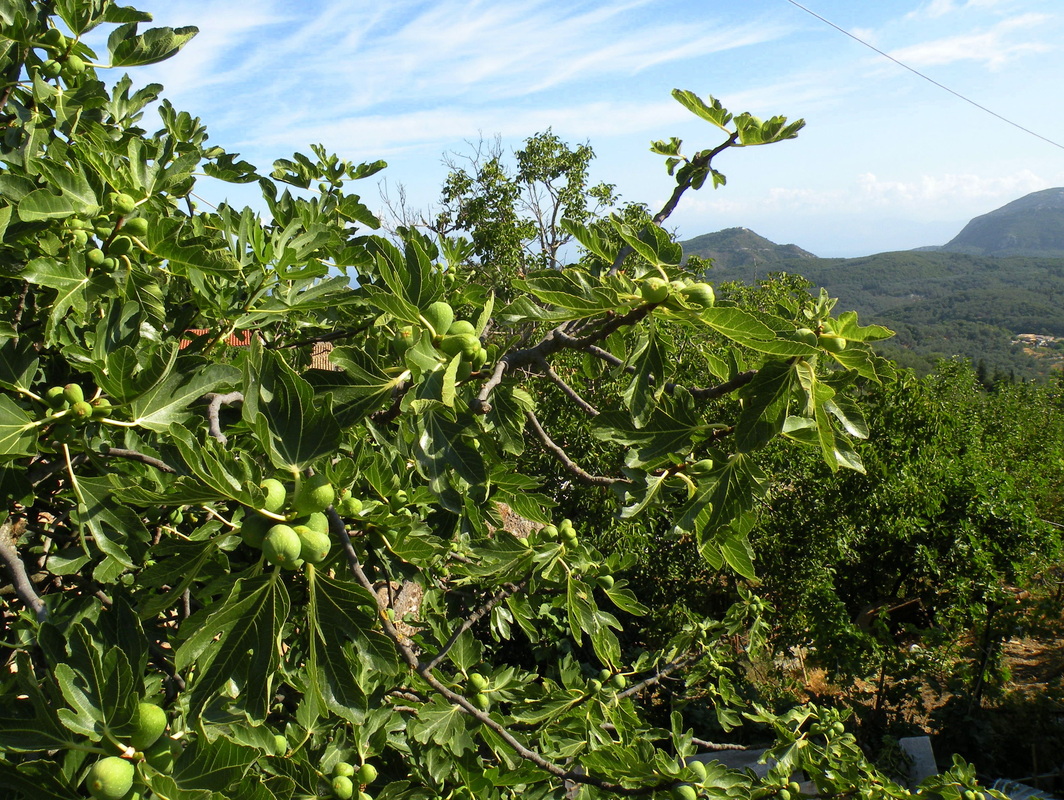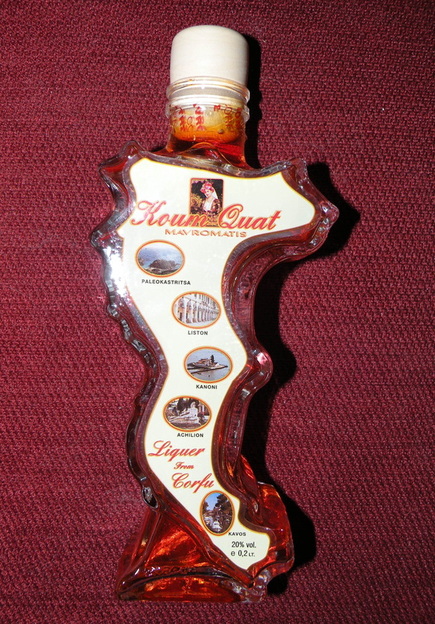 By the time we had tasted the wine and liqueurs, we definitely needed a walk to clear our heads!

Our jeep train guide also served as our walking guide through Sokraki, where we wandered by bright Venetian influenced villas, old stone crofts and quaint Greek churches topped with multiple bells. Grape vines draped on trellises inside courtyards and hibiscus trailed over stucco walls. We could have been dropped back in time into 1950's Greece. Even the old women and Coptic Priest we passed look like film extras in costume, but they greeted us with friendly nods confirming they were just citizens of the tiny hillside town.


Now, back at home, every time I smell my Kumquat Liqueur, I remember this lovely and timeless town on Corfu! That's one of the reasons we bring home these intoxicating reminders of our travels!