By James Taylor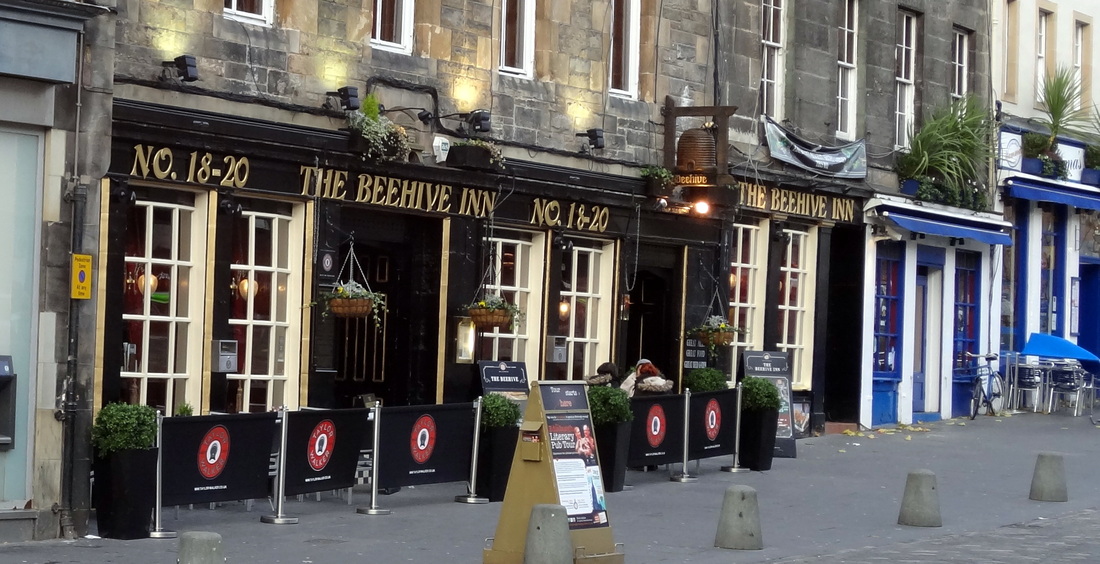 During our stay in Edinburgh we ate most of our meals at various pubs within easy walking distance from our hotel (The Apex International Hotel) in the Grassmarket area. Several of these pubs were located within a two minute walk and one of these was
The Beehive Inn
, which was located on a small square right across the street from the hotel. It was situated within a row of beautiful old three and four story buildings with pubs and restaurants occupying the first floor of most them.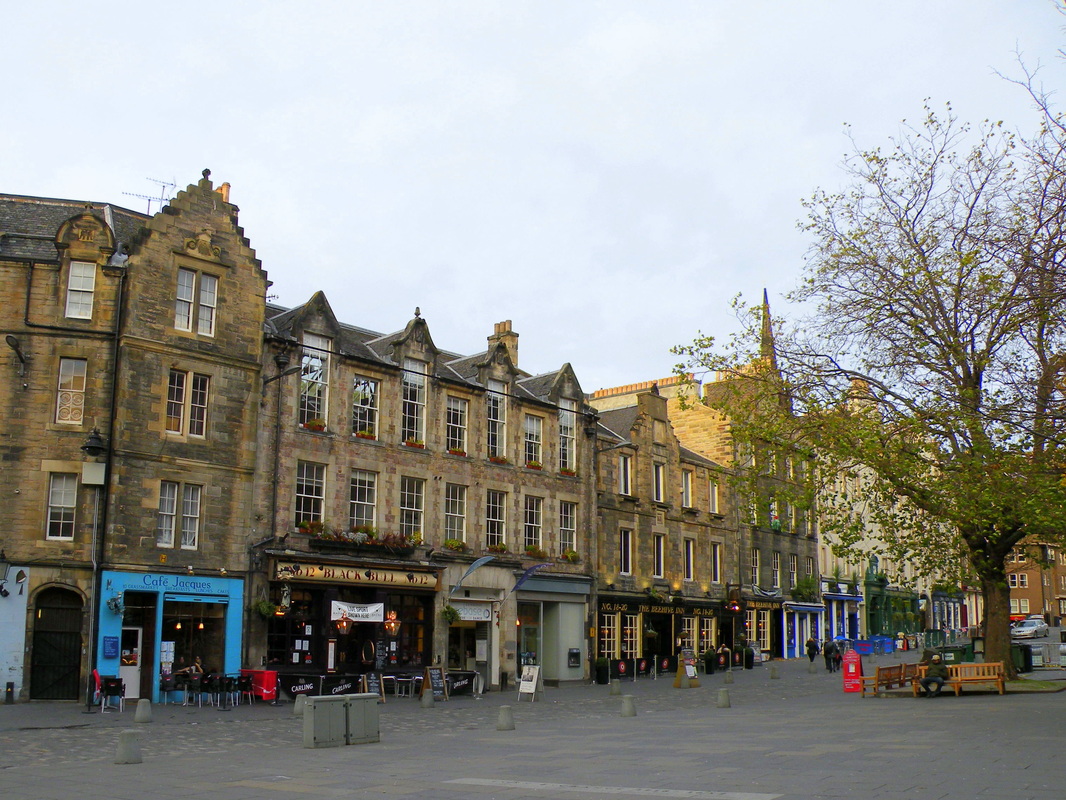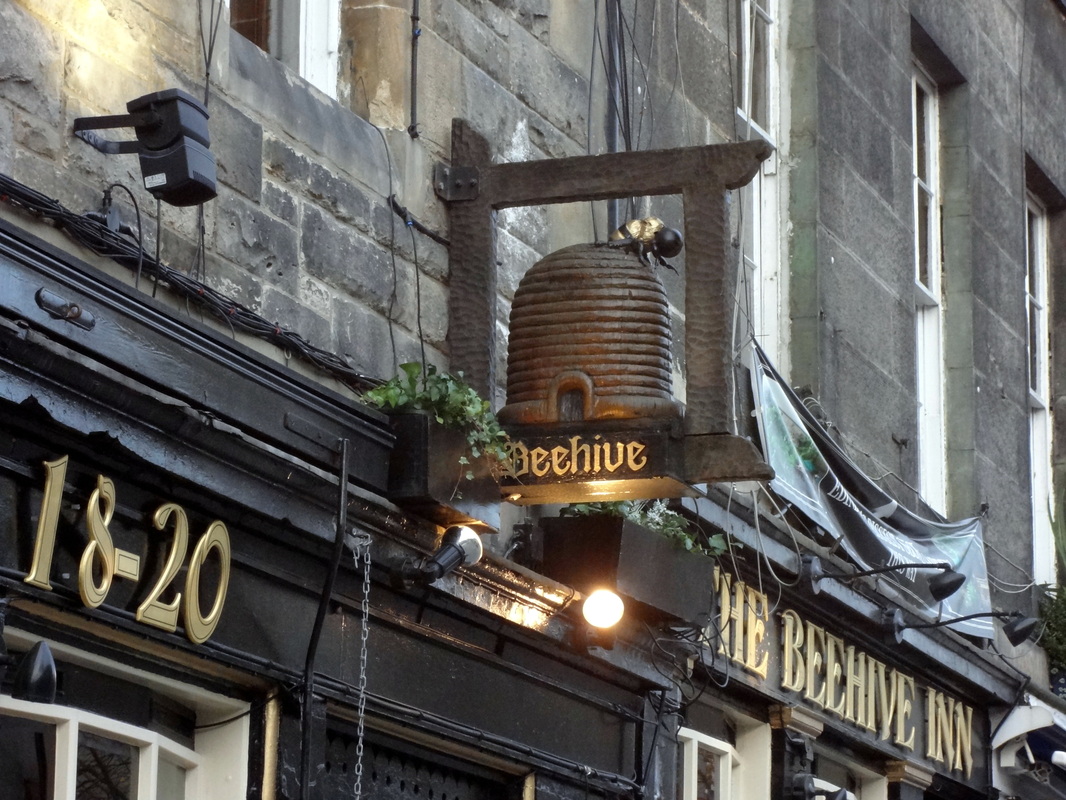 The Beehive Inn is what I consider to be a traditional British pub with a dark exterior façade and rich red wall paper interior with a red tin ceiling. The pub was particularly charming as it was decorated for Christmas!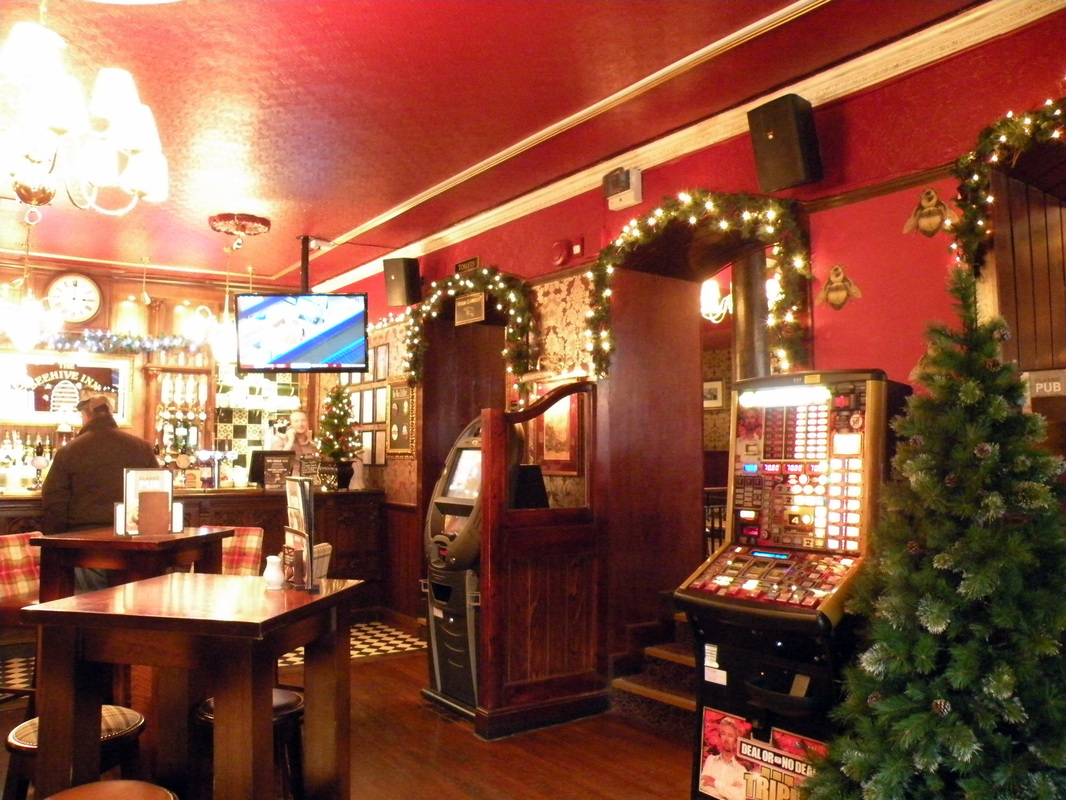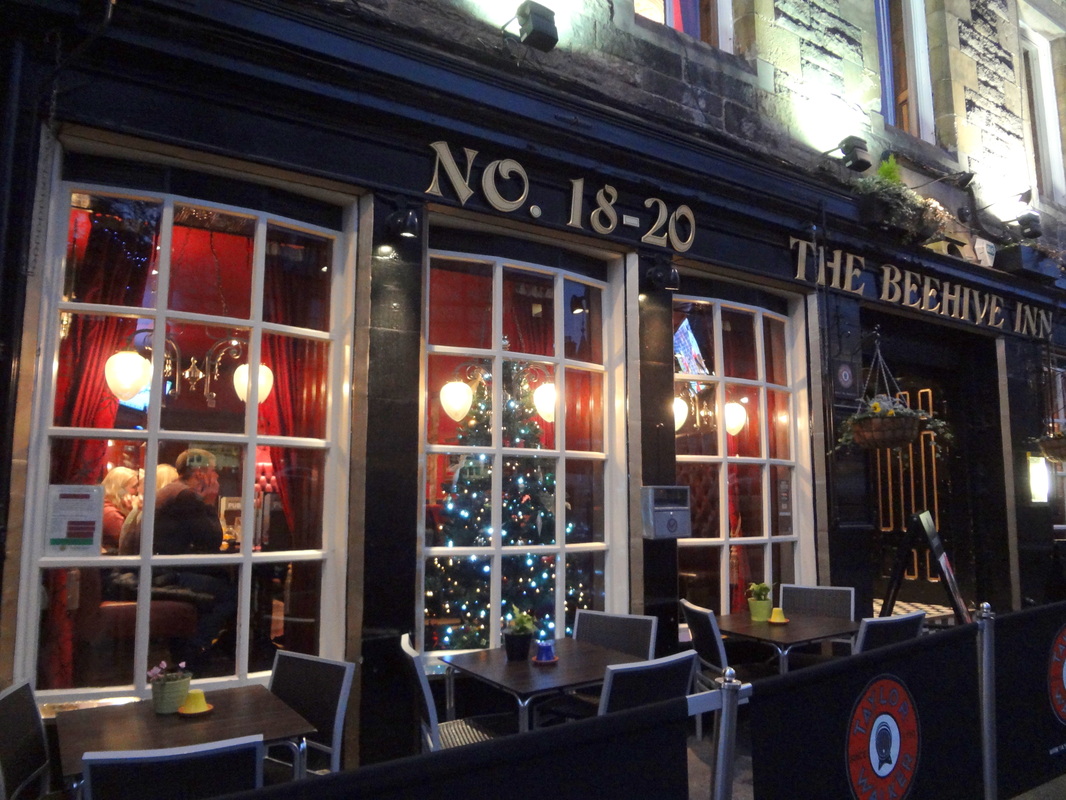 The bar counter is meant for standing or for ordering before returning to your table as there are no bar stools. However the tables are quite comfortable and the service at the bar was very good.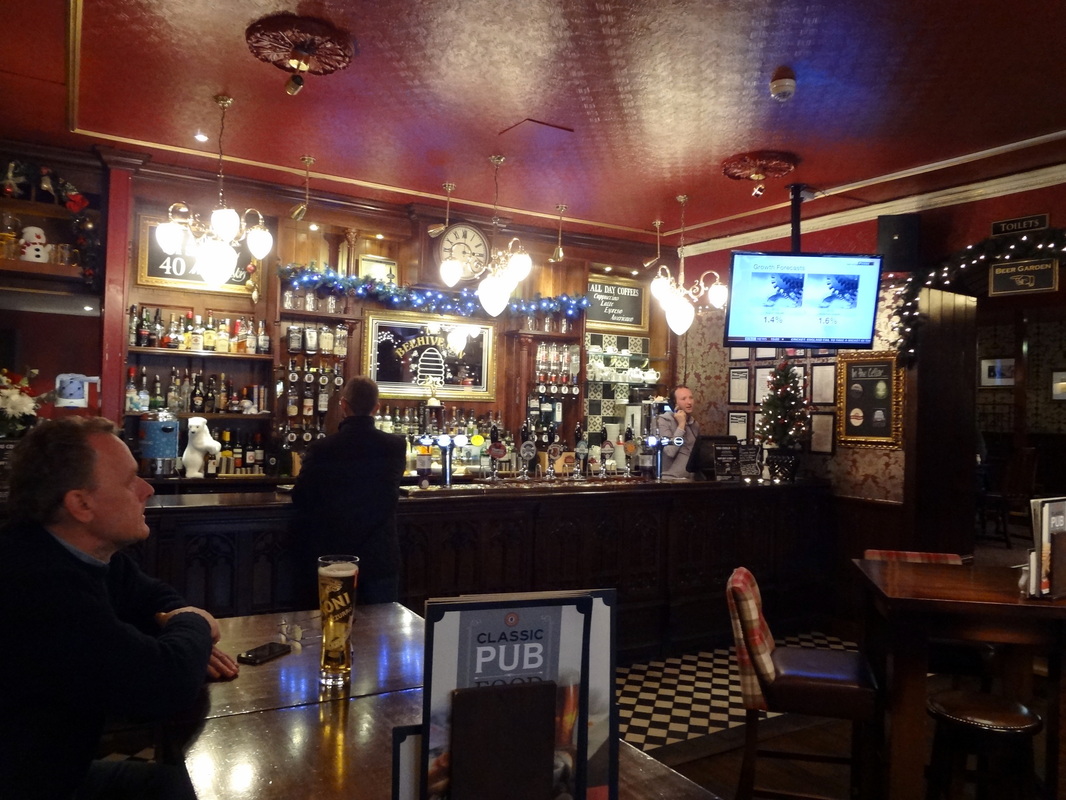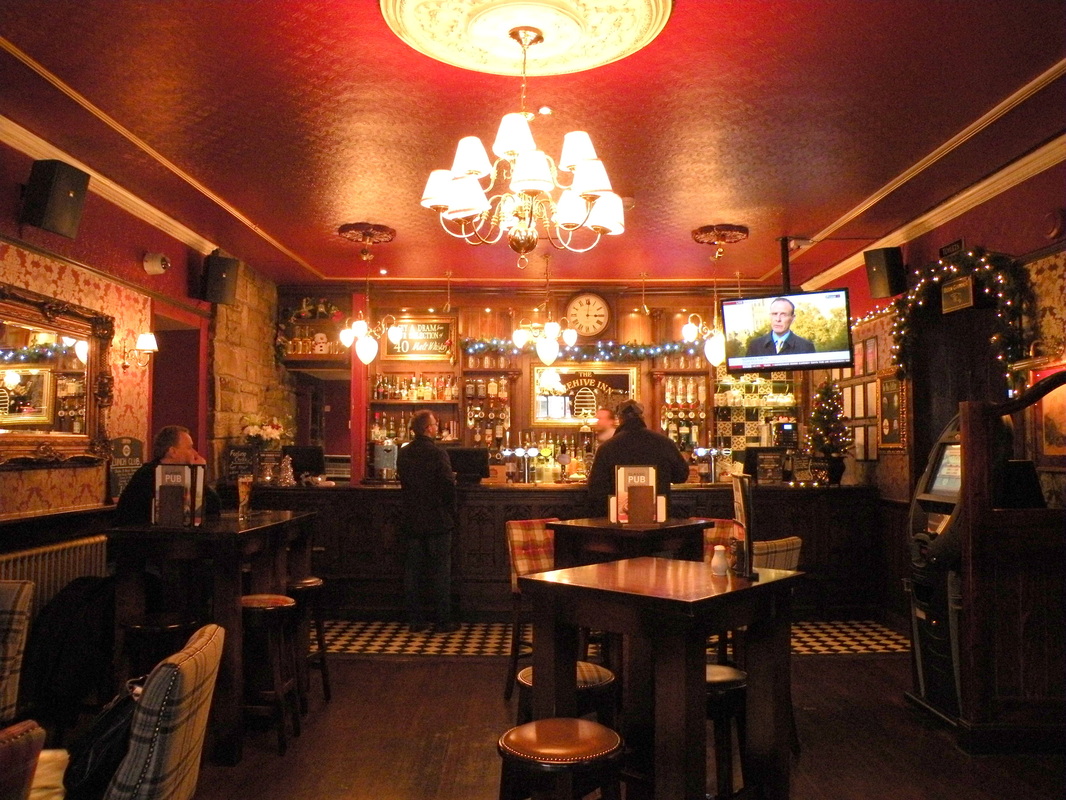 Upon entering we found a nice table; comfortable and good for people watching, and then I went to the bar and ordered some drinks. I had a Greene King Abbot Ale which was recommended by the bartender and it was a full-flavored, smooth and mature beer which I thoroughly enjoyed. Then one of the staff came to the table and we both ordered cod and chips. The cod was a generous helping and it was lightly battered and served with mushy peas, tartar sauce, and scrumptious chips.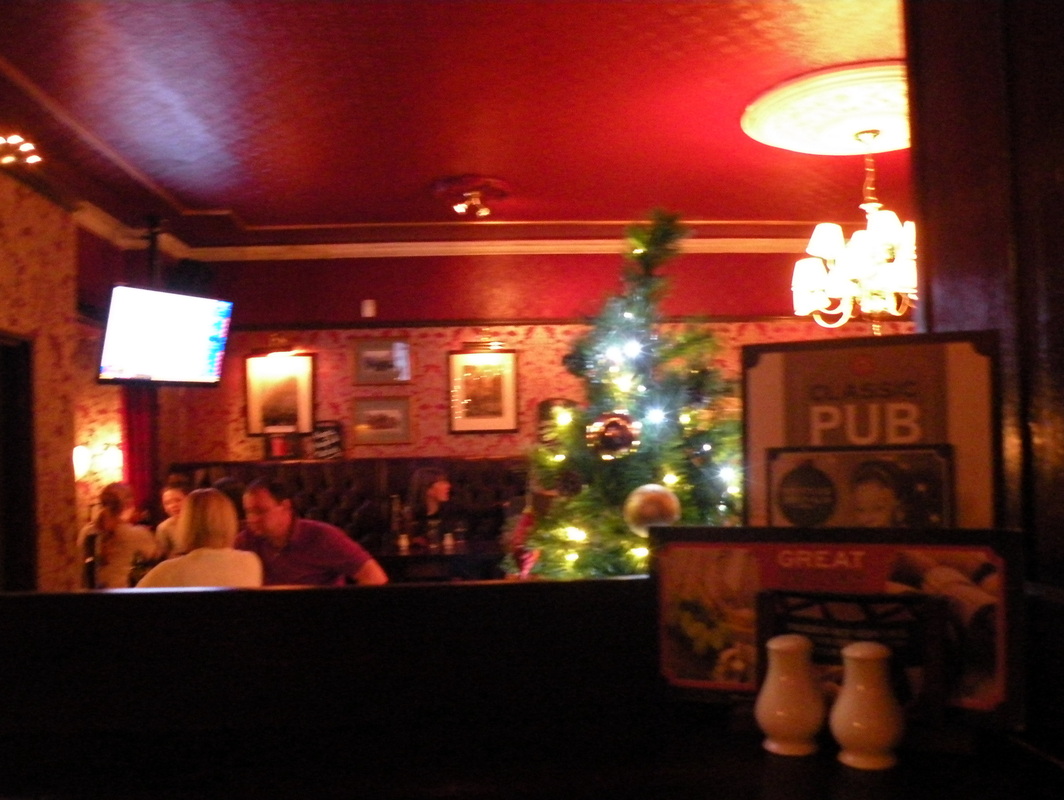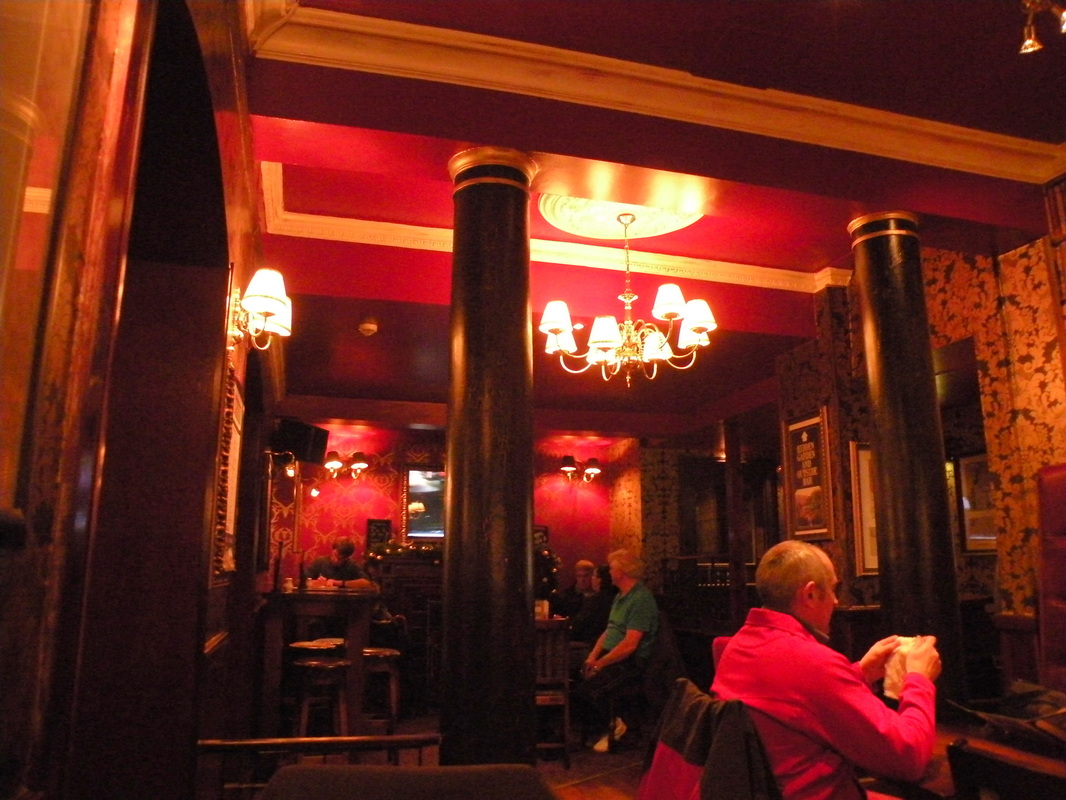 The Beehive Inn
is a great place to enjoy your company, a drink and some good food.