By James Taylor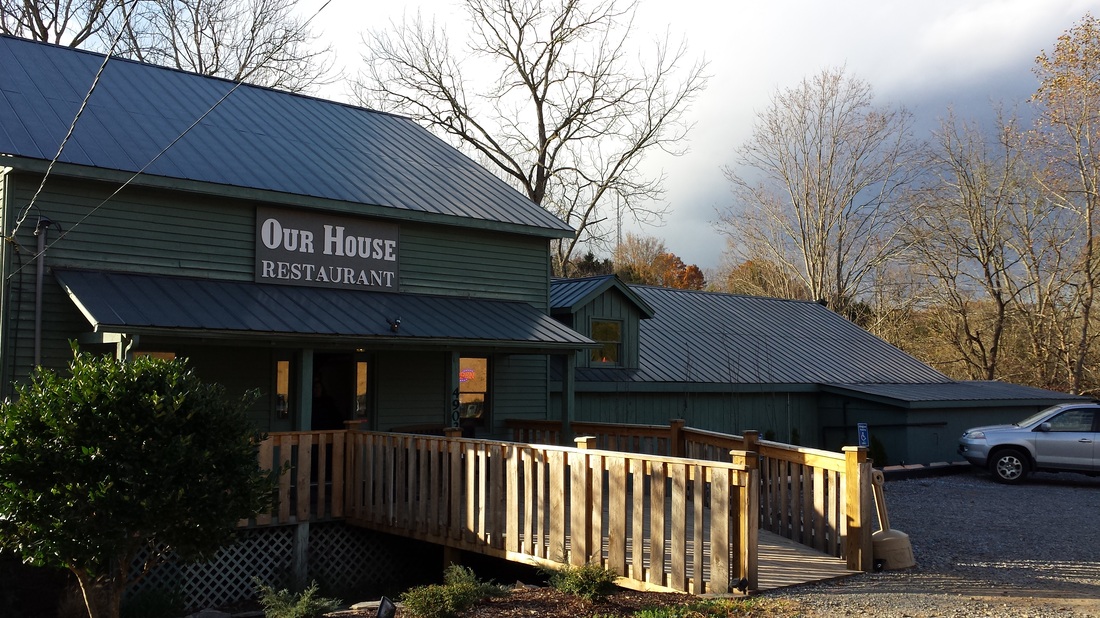 A friend told me about a relatively new restaurant called "Our House Restaurant" in the Boones Creek area of Johnson City, Tennessee, so we decided to eat an early dinner there last night. Upon arrival in the parking lot, the scent of the meats being smoked was delightful and it intensified my hunger. I believe that the term "rustic" fits the bill when trying to describe the restaurant and its setting.

We didn't linger very long in the main dining room once I saw there was a bar downstairs, however; I did see that the tables in the dining room were very nicely arranged and the carved wooden stair banisters leading down to the bar added a chalet feel to the space.

The first thing we became aware of once we were seated at the bar was that they did not serve wine or liquor. This did little to dishearten me as I like a good beer, but my wife enjoys a glass of wine with her meal, so she was a bit put off. The beer selection which consists of about ten draft beers and another 15-20 bottles is not bad. We did learn that you can "brown bag" a bottle of wine if you want to pay a $7.00 corkage fee. Fortunately the service was friendly and efficient, and we soon had two cold beers to sip while we looked over the menu.

We decided to order the squash fritters appetizer which was delivered within a few minutes and they were piping hot crispy and delicious. For entrees, Susan ordered the 8 ounce filet with fries and a caesar salad, and I ordered the 12 ounce prime rib with red skin mashed potatoes and house salad.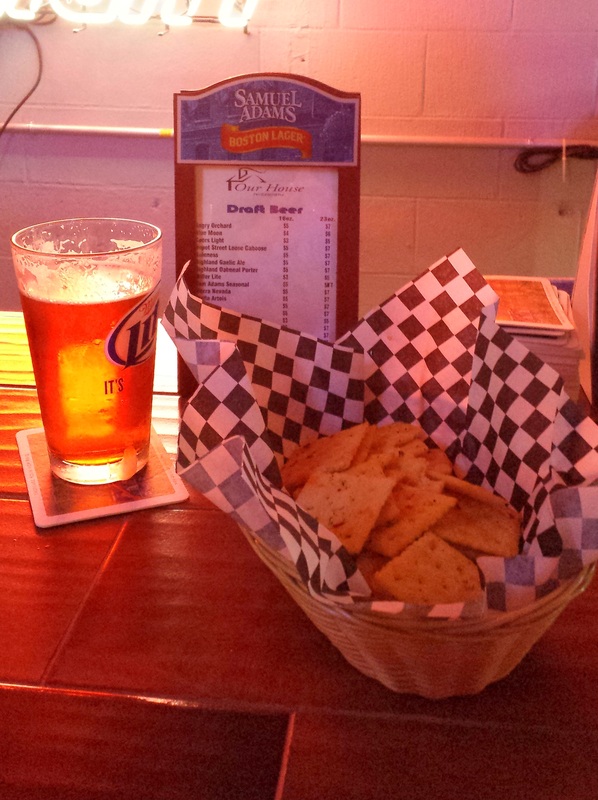 My prime rib was an excellent cut of beef and it was prepared exactly like I requested "medium rare." This was the first time that I have ever eaten smoked prime rib and even though it was prepared to perfection, I found out that I'm not crazy about smoked beef. I've eaten smoked meats in the past including pork, ham, chicken, turkey and other meats and I especially love barbeque ribs, but this was a first time for smoked steak and a smoked fine prime rib.

Again, I'll say that the meat was a first rate cut and it was prepared perfectly. I'm sure that people who like smoked beef would have thoroughly enjoyed this dish, but it is not something that I will order again. While studying the menu, we noticed that it notes under the Steaks caption that "All steaks are whole loin, smoked to perfection, then seared over an open grill for a taste you can only get at Our House."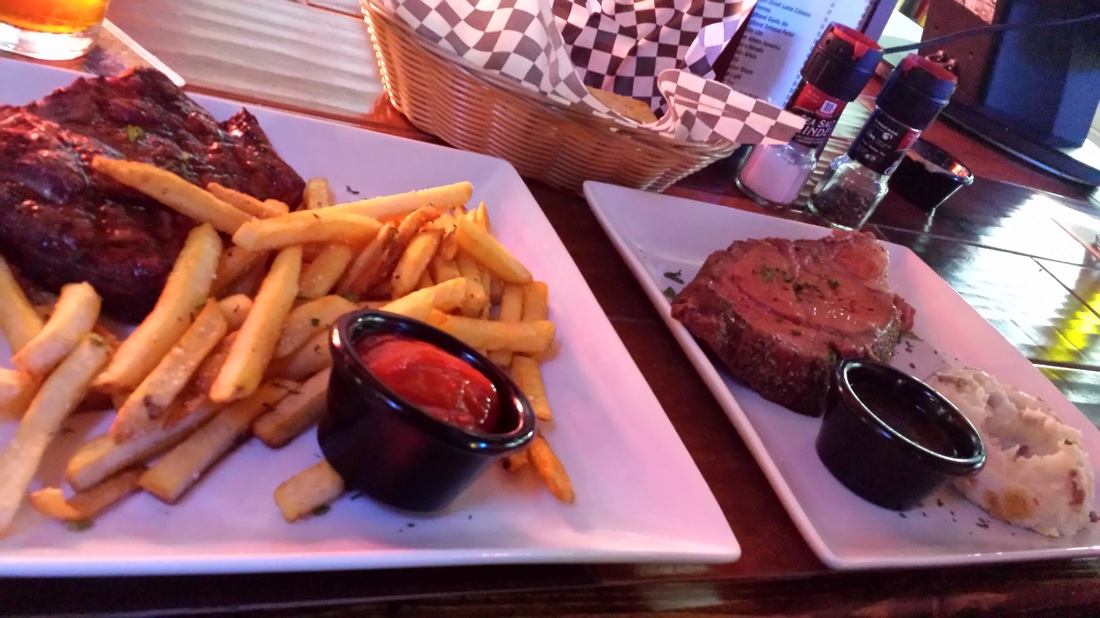 This is the place for those of you who really enjoy smoked meats!