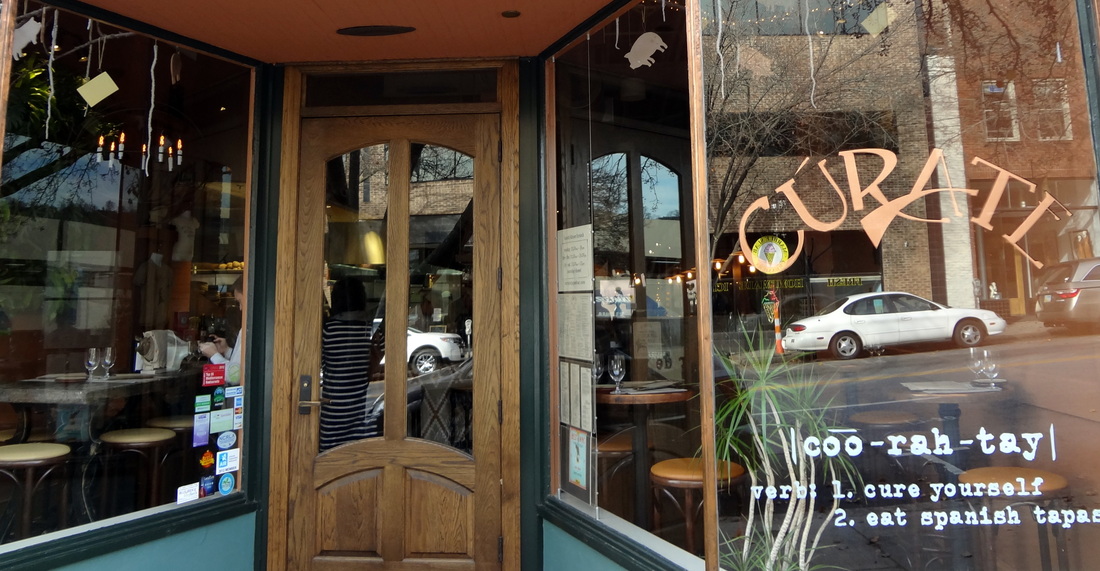 We recently re-visited
Curate
in Asheville to try out a few more of their wonderful Tapas! As expected, they were delicious and the atmosphere was just as lively and fun as it was during our original visit to this favorite restaurant.
We love sitting at the bar with a view of the
chefs preparing the food because watching the kitchen action is like watching an episode of the Food Network! Lots of fun!
This time, we were provided with a great view of the chef carefully carving paper thin slices of ham from a leg of the famous Spanish Jamon from the Black-footed Iberian Pig.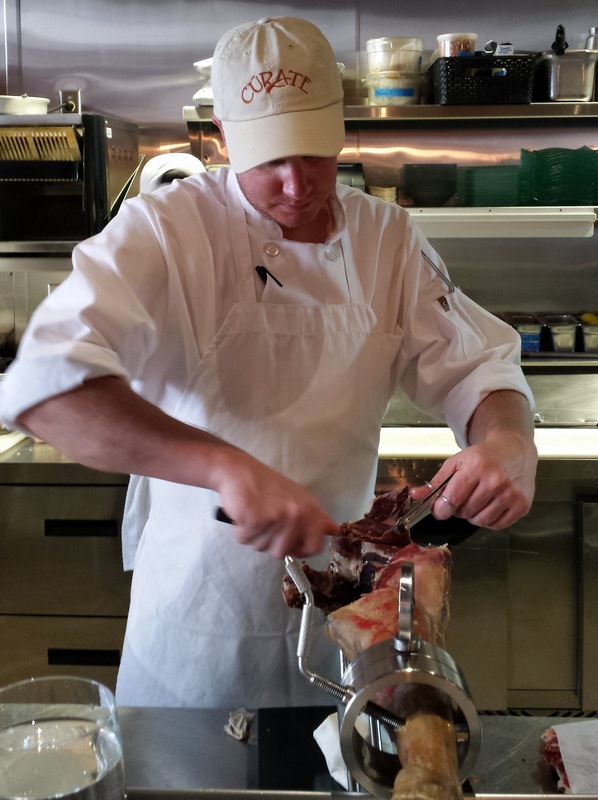 We decided to try another type of jamon, tender white asparagus, juicy grilled Iberico pork with fresh rosemary and tyme and skewered lamb which was marinated in delicious Moorish spices and garnished with home made pickles. We enjoyed every bite!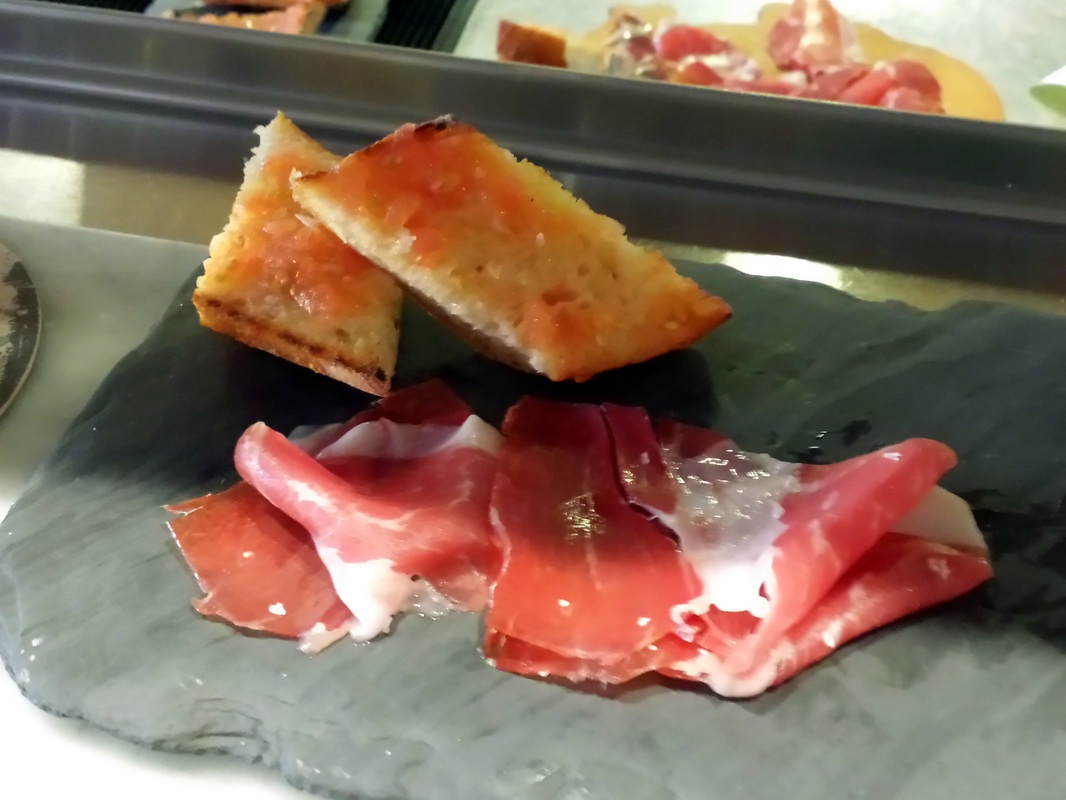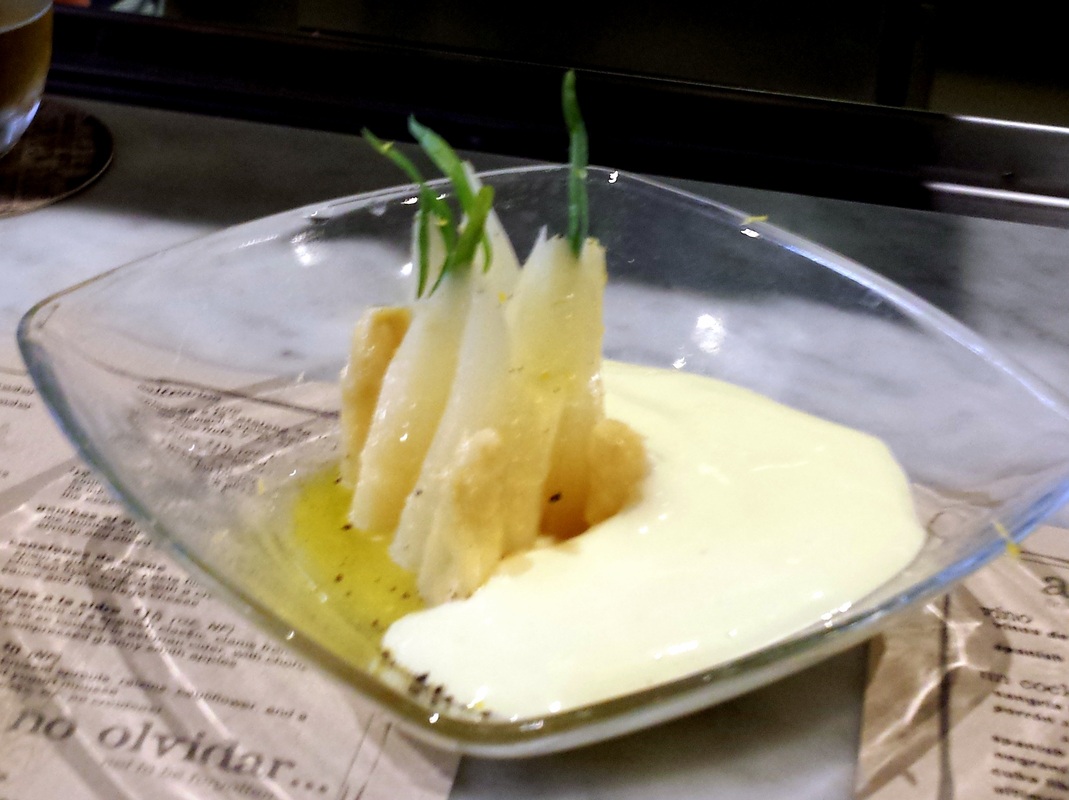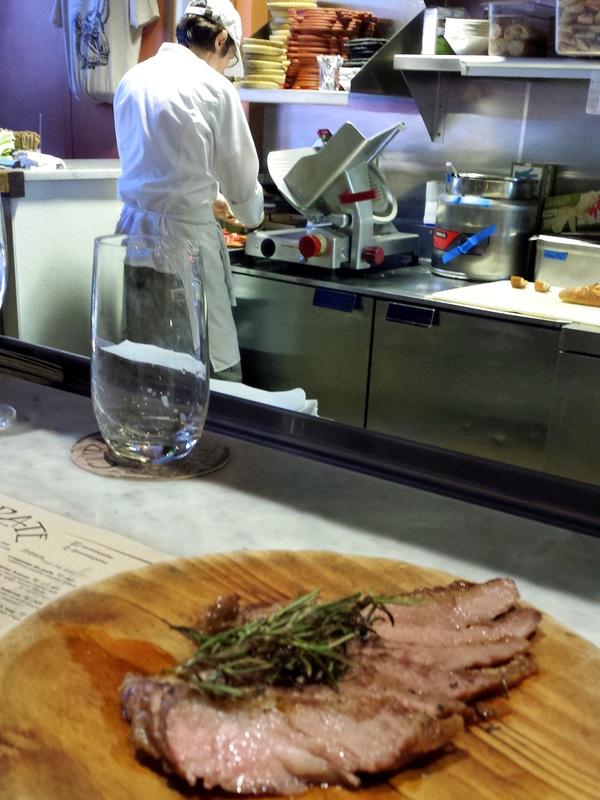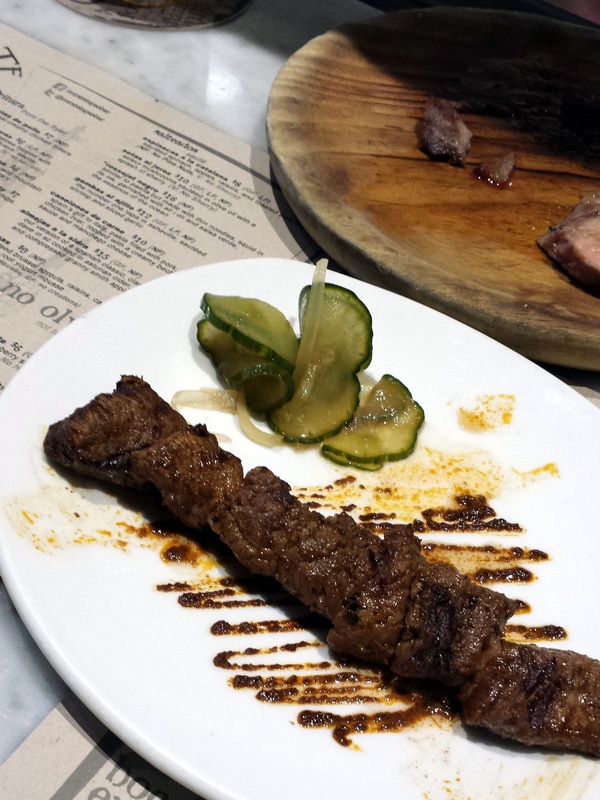 To finish, we splurged on calories and ordered the "Tarta de Pistacho" which consisted of a light sponge-cake, lemon-thyme ice-cream and blackberry coolie. This desert was the best I have had in years. It was really delicious.

I have to say...... this is one restaurant we will keep coming back to in order to taste everything on the menu and enjoy the cooking show!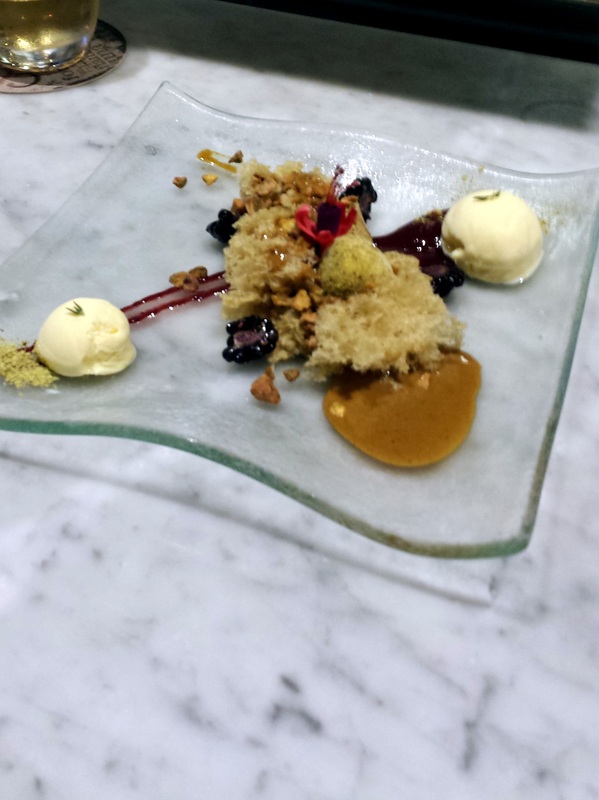 Read Our Original Post Below:

Curate
in Asheville was highly recommended by a friend partly because he knows that my wife loves a good tapas restaurant so we decided to drive the sixty miles to try it out. The menu has a wide and very good selection of tapas to choose from and the restaurant staff are very helpful in describing the various dishes prior to ordering. We sat at the bar (which is the best location in our opinion!) and had a great view of the busy kitchen action.
We were in Barcelona in July and enjoyed the food immensely but I have to say that the dishes at Curate were every bit as good as the best tapas restaurant that we ate at while in Spain, if not better.