Even before arriving in Colmar, France, I heard Susan say over and over again how she wanted to go to a restaurant that specialized in fondue. So after arriving at our hotel,
Hotel Le Colombier Suites
, we asked the desk clerk where the best place for fondue in Colmar was. She responded immediately by recommending
Hot Brass Restaurant
. She also provided us with directions which we followed later that day. After walking the relatively short distance to the restaurant, we determined that this was not one of those restaurants that you just happen upon while walking the streets, as it is not on a main thoroughfare, but rather on a quiet side-street just off the
Place de Jean d'Arc
and is not easily seen from the main shopping street.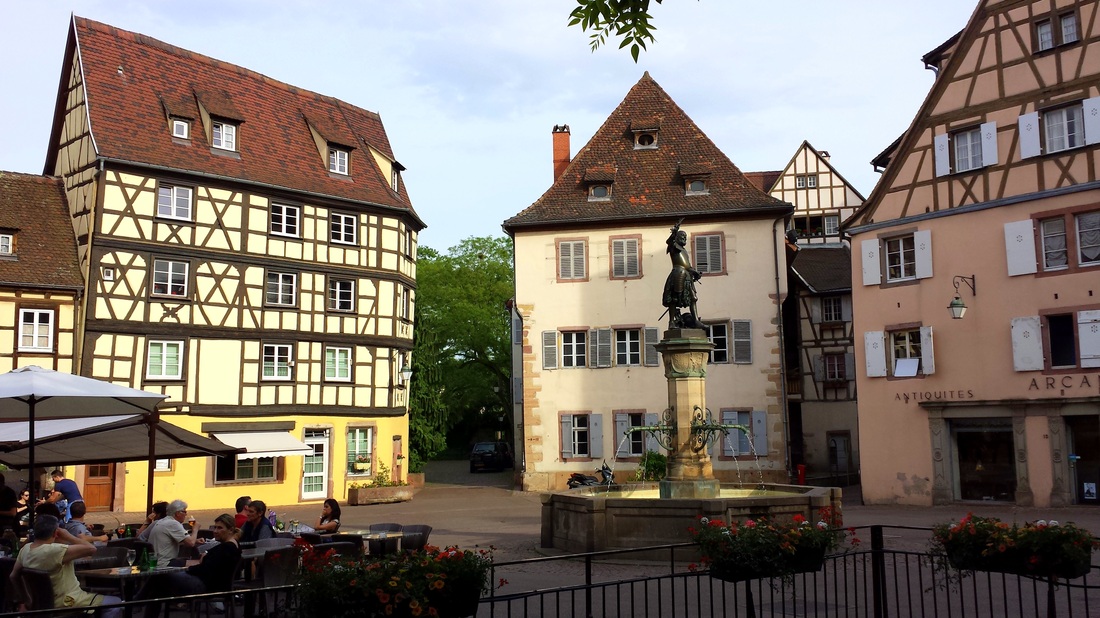 However; when you do arrive, you know that you are there. The front of the restaurant is decorated with some very eye catching design elements. Patrons have the option of dining inside or on the patio, but we passed on the patio since it was particularly hot and still very early in the evening. We chose to eat inside with the nice cool air conditioning and we were very pleased to see that the interior was very stylish and comfortable.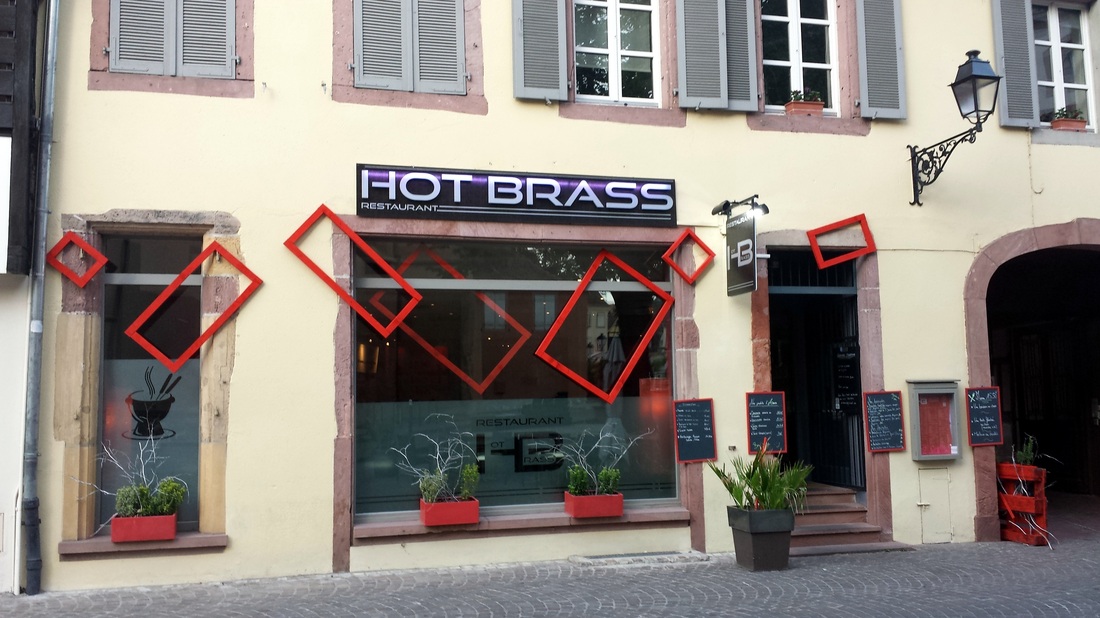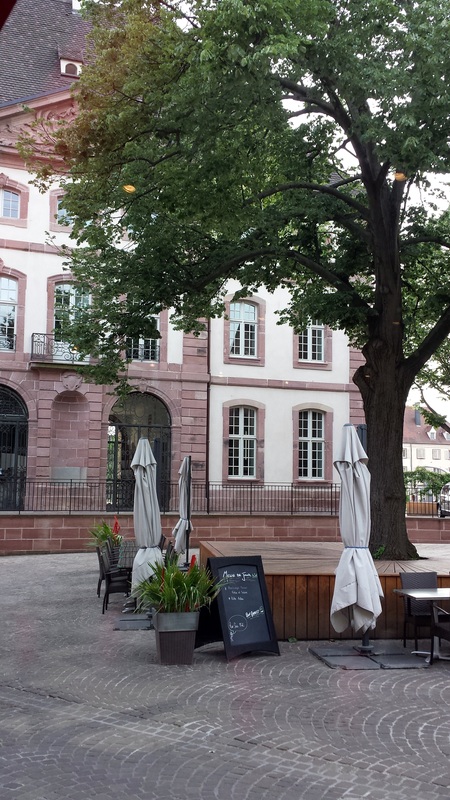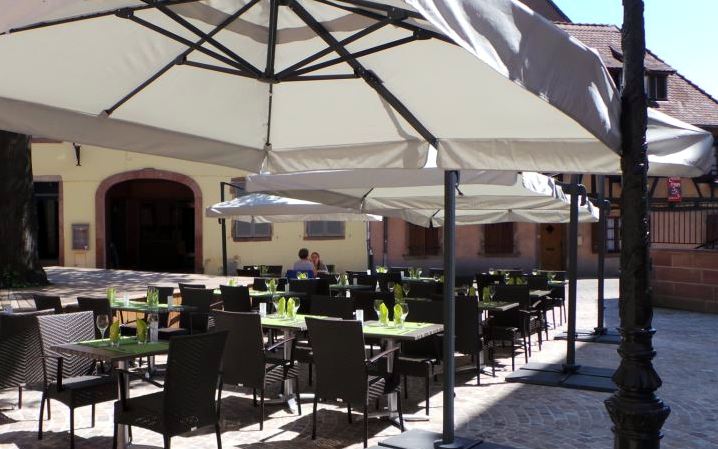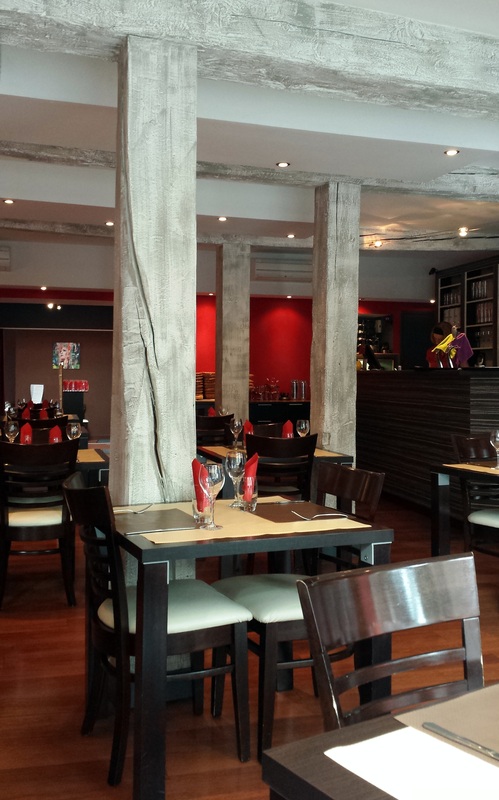 Part of the interior décor consisted of an art gallery as contemporary paintings with price tags hung on the walls. I really liked several of them and I regret not buying one in particular.

The woman who seated us and served us was very friendly and professional. Even though the menu was extensive with an assortment of dishes from the Alsace region, as you can probably guess, we already knew what we would be ordering even before we were handed the menus. Fondue!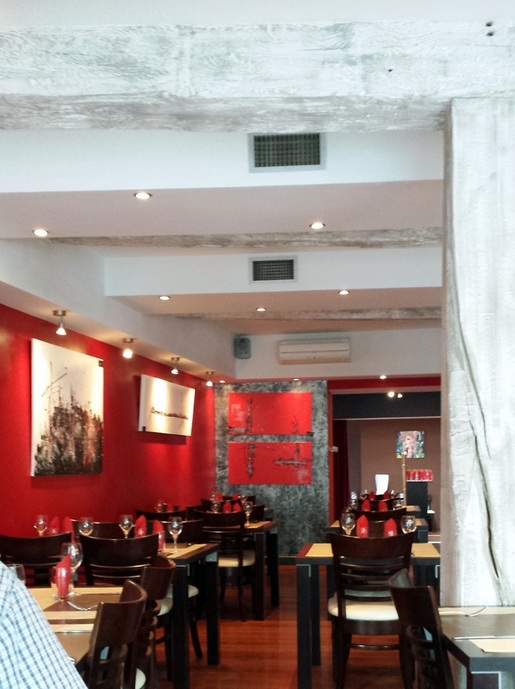 Fondue Savoyard originates in the region of Fribourg in Switzerland about two hours south of Colmar. The dish was invented during the long periods in which the Swiss shepherds remained isolated in the pre-alpine pastures. These shepherds reused leftover cheese and stale bread to form a nutritious and economical meal. The recipe spread slowly but surely to the rest of the region and neighboring France.

The dish consists of a delicious melted mix of flavorful Gruyere, Emmentaler and/or Beaufort,cheese, and light dry white wine, served in a communal pot fondue pot (caquelon) over a chafing stand (réchaud) heated with a spirit lamp, and eaten by dipping long-stemmed forks which are tipped with chunks of crusty French bread, into the cheese.

Since the 1950s, the name "fondue" has been generalized to other dishes in which a food is dipped into a communal pot of liquid kept hot in a fondue pot: chocolate fondue, in which pieces of fruit are dipped into a melted chocolate mixture, and fondue bourguignonne, in which pieces of meat are cooked in hot oil. But Susan had her heart set on the traditional cheese version, so we ordered a Fondue Savoyard with mushrooms. She was delighted with the fondue we received.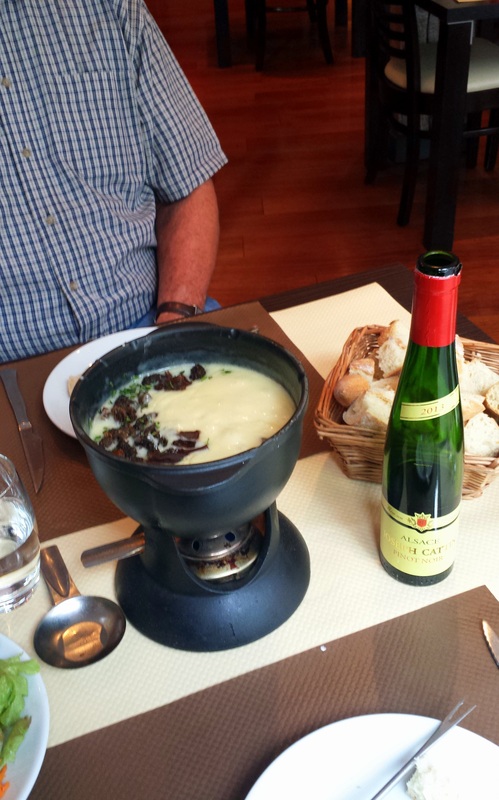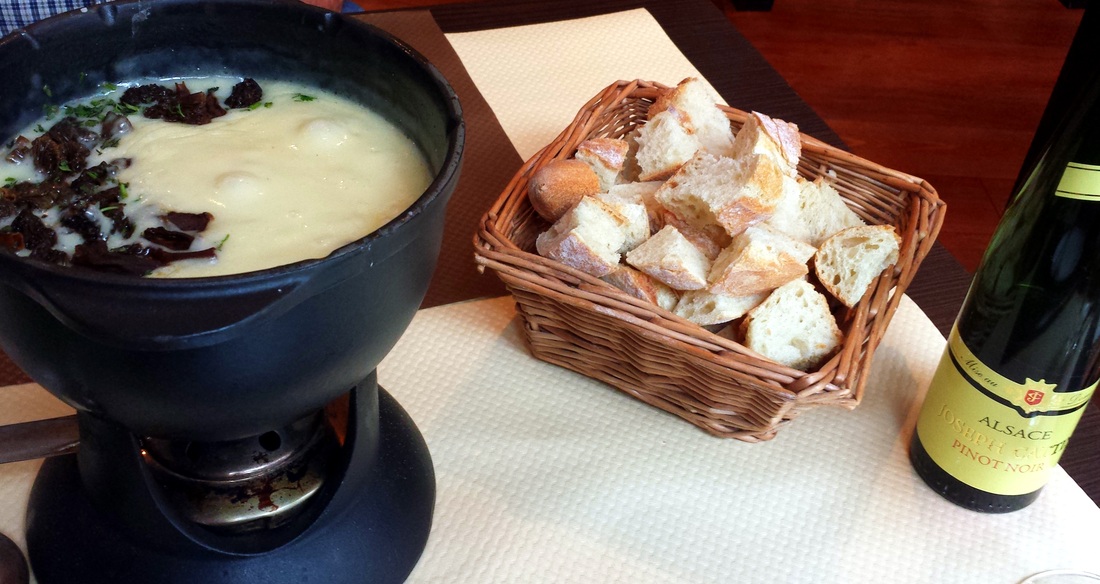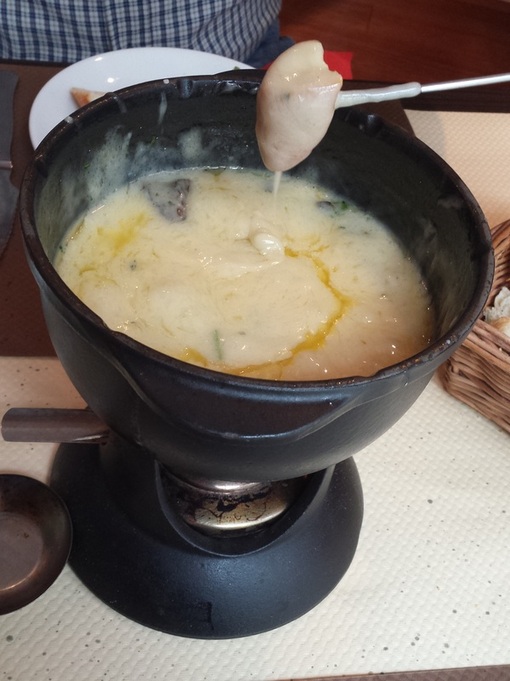 We paired our fondue with a wonderful Alsace Pinot. I don't think we could have picked a more delicious wine!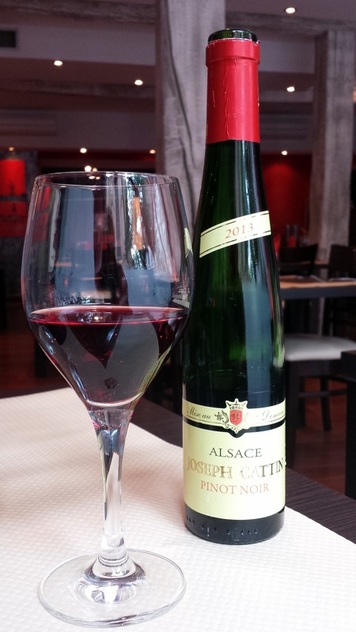 If you are looking for an authentic fondue experience, be sure to stop in at
Hot Brass
in Colmar!