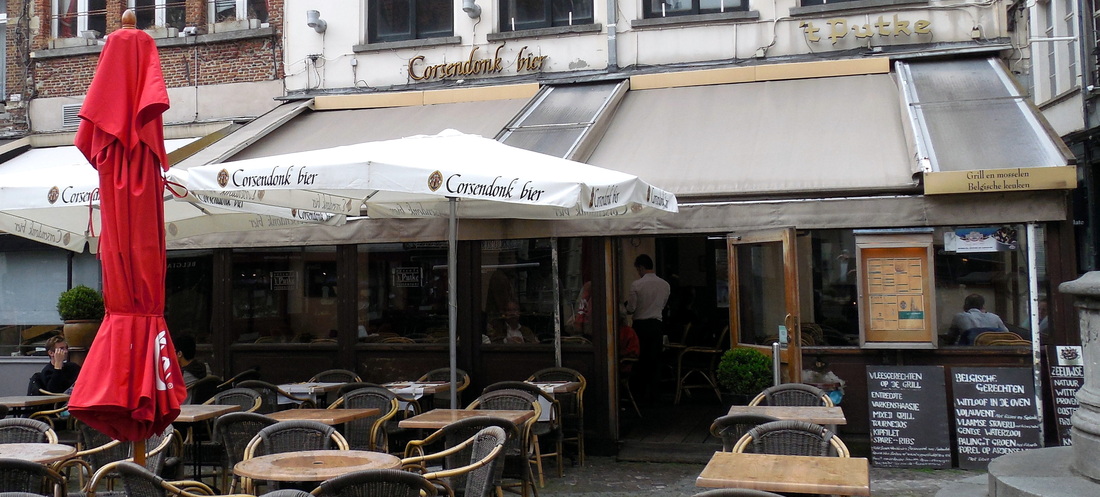 by James Taylor


You can't visit Belgium and not eat its most famous cuisine: Mussels!
During one of our numerous walks around the old town area of Antwerp we stopped at a small café in one of the many picturesque squares to have a drink and to rest our weary feet. We sat outside at the
't Putke café
and enjoyed a people watching opportunity while I drank a
Duvel
(Belgium beer) which really hit the spot and Susan had a glass of wine. The restaurant is located right next to the
Cathedral of Our Lady
and view of the impressive tower and facade of the church was wonderful.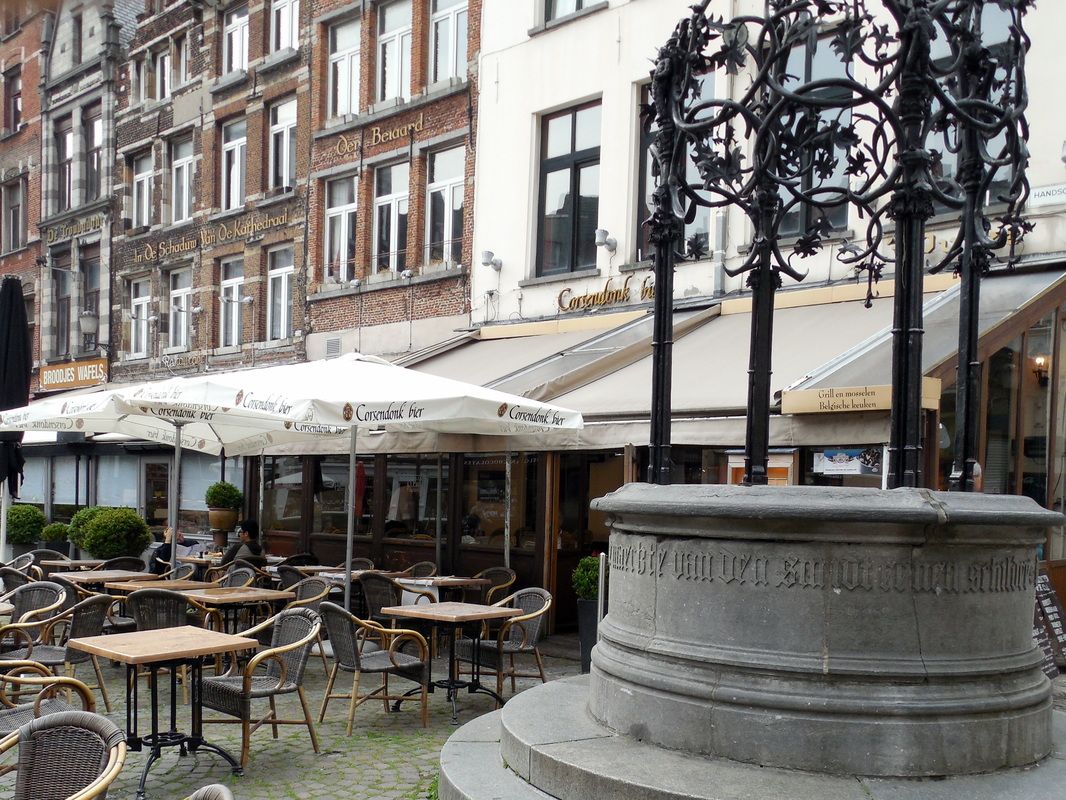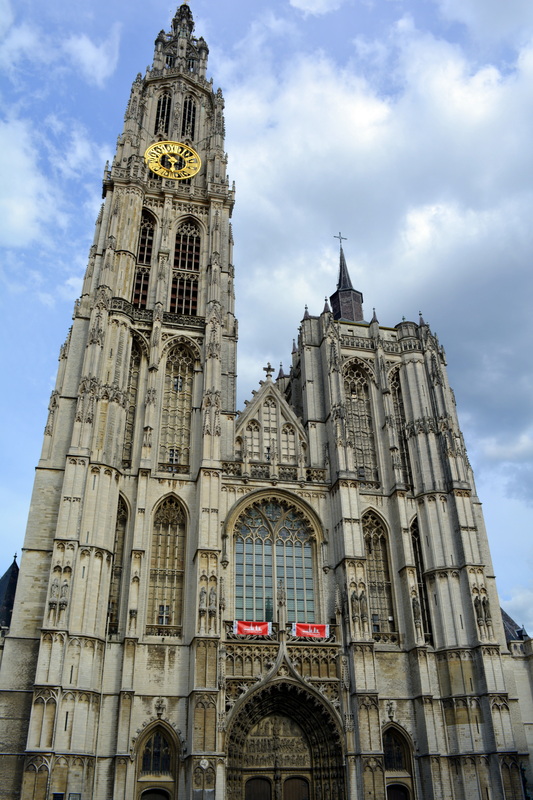 A server passed by our table carrying a large pot of mussels being served to a nearby customer and they looked and smelled extremely appetizing and right then and there we vowed to come back and try some.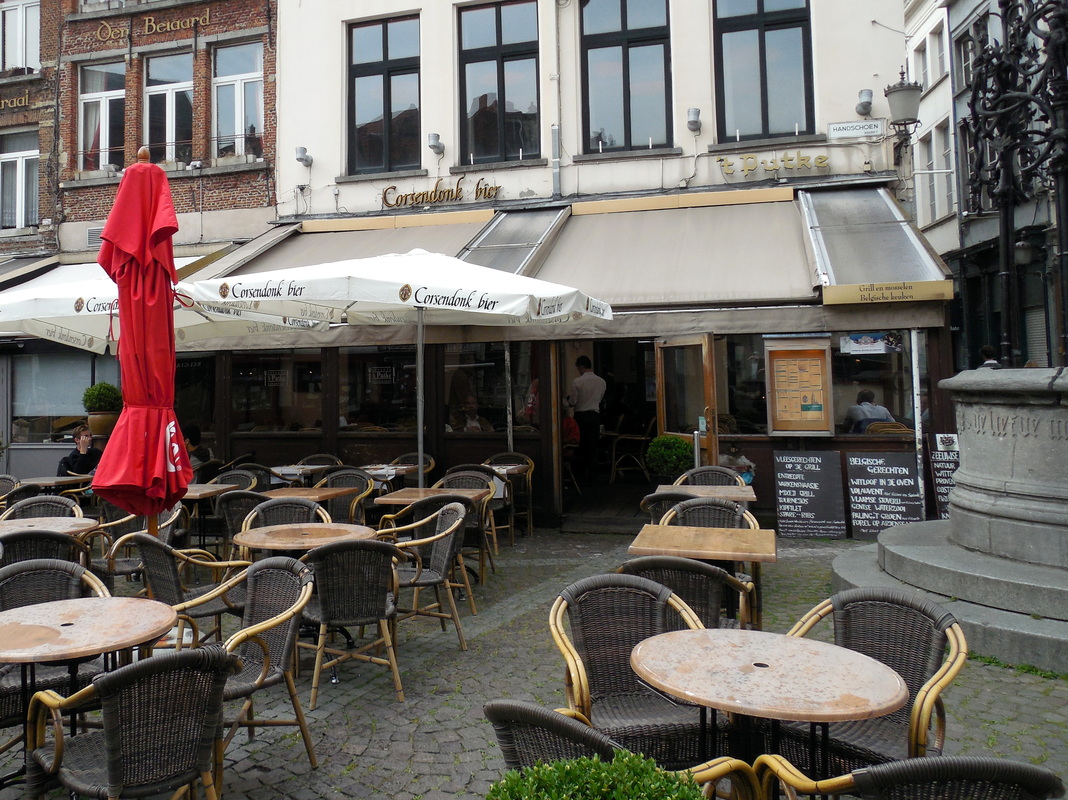 The following day we returned to the 't Putke to try the mussels and we were not disappointed. This time we sat inside the awning covered porch area because of a light rain. The interior was very quaint and not in the least pretentious and it was warm and welcoming. The owner stopped by our table to chat and we told him that we were really interested in the mussels, so he went through the list of mussels on the menu that offered them prepared seven different ways. He was very thorough in describing how each of the offerings were prepared.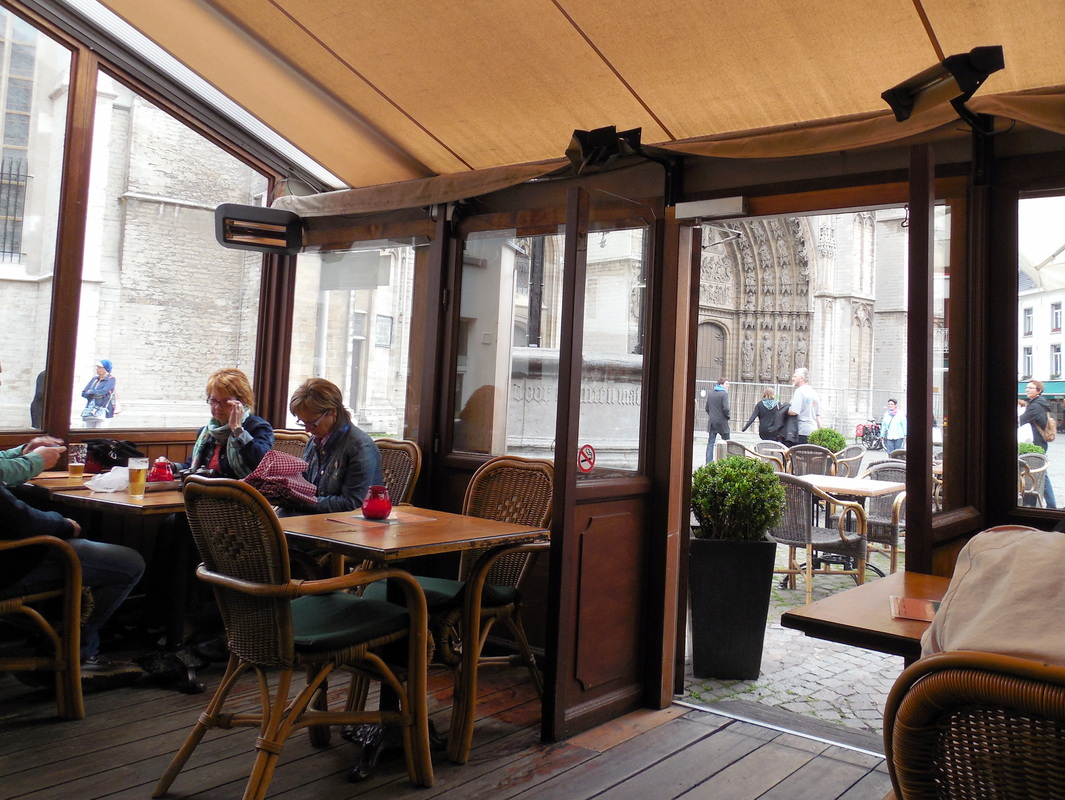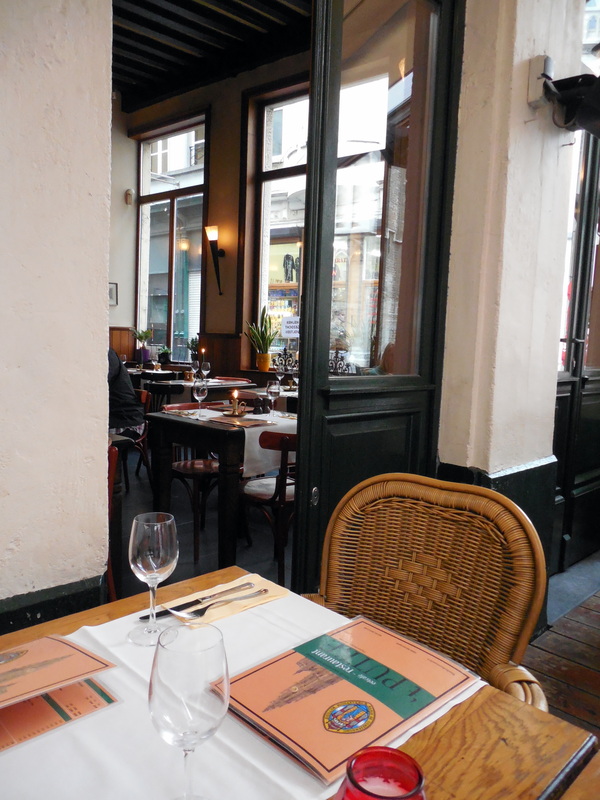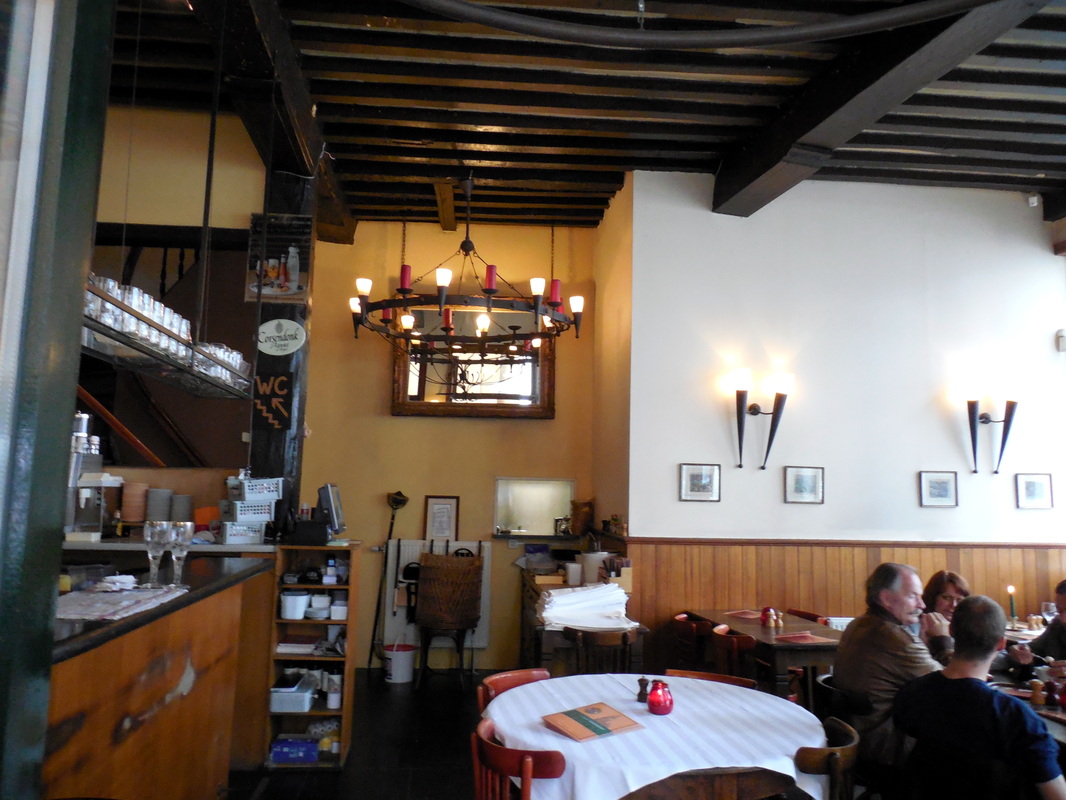 We finally both decided to try something other than the usual garlic and butter preparation, so we ordered the Mussels "The Chef's Way", which was a fabulous pot filled with Mussels (loads of them!) nestled in a colorful variety of veggies including zucchini, onions, peppers. You can have either croquettes or frites with your mussels, but we both chose pommes-frites which were fat and delicious as it seems all Belgium frites are. The bread was served with a mustard based sauce that was delicious.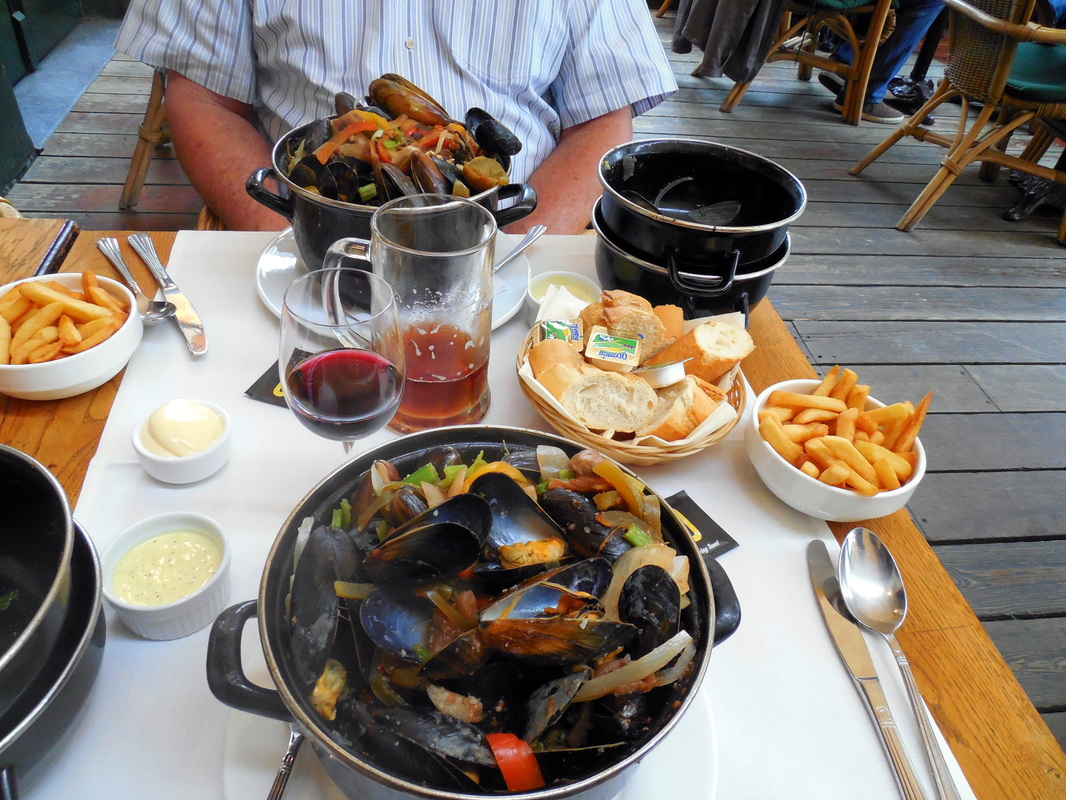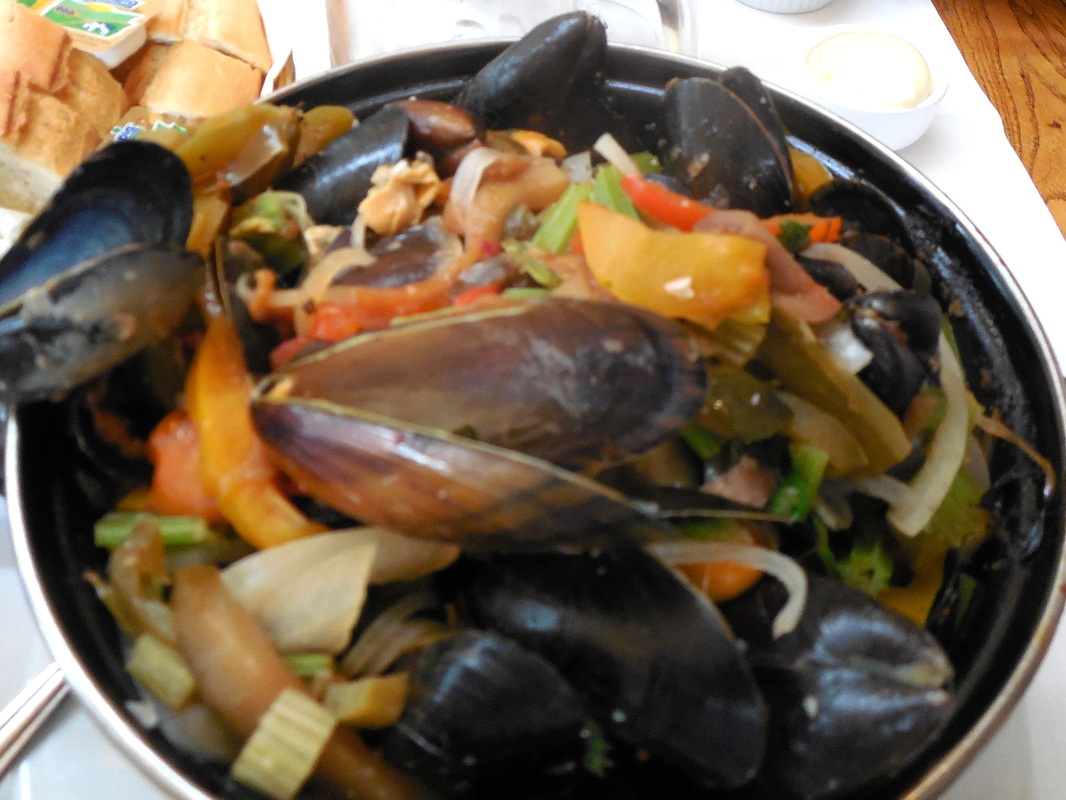 I truly love mussels and order them whenever I'm in a place that I think will deliver a tasty dish of the savory mollusks. I've eaten mussels prepared in many different ways in enumerable restaurants in a number of countries and some of those have been unforgettably good. Up until this point a restaurant in Brussels that we visited a couple of years ago served the best mussels that I have eaten up until now. However at this time I can easily say that the Mussels that I ate at
't Putke Bistro Cafe
were by far the best mussels that I have ever eaten.
If you're ever in Antwerp take the time to find this small jewel of a café and enjoy the mussels.