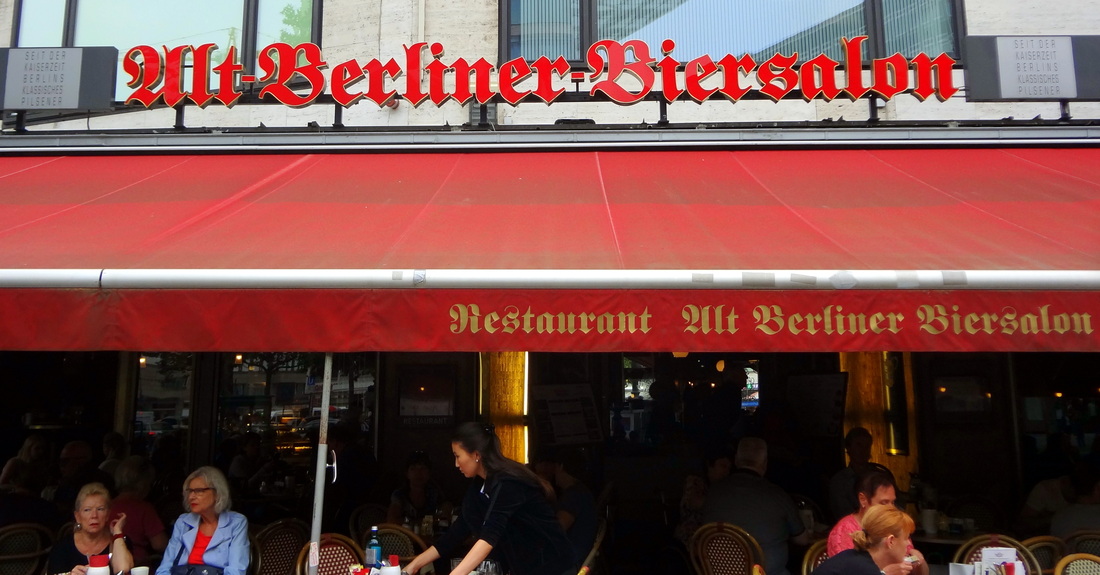 During a recent trip to
Berlin
we came across a terrific café called
The Alt Berliner Biersalon
. It is on
Kurfurstendamm
in a perfect location for people watching. It was near our hotel, the
H10 Kudamm,
and the café-bar-restaurant turned out to be a very good place to enjoy a beer on a hot afternoon.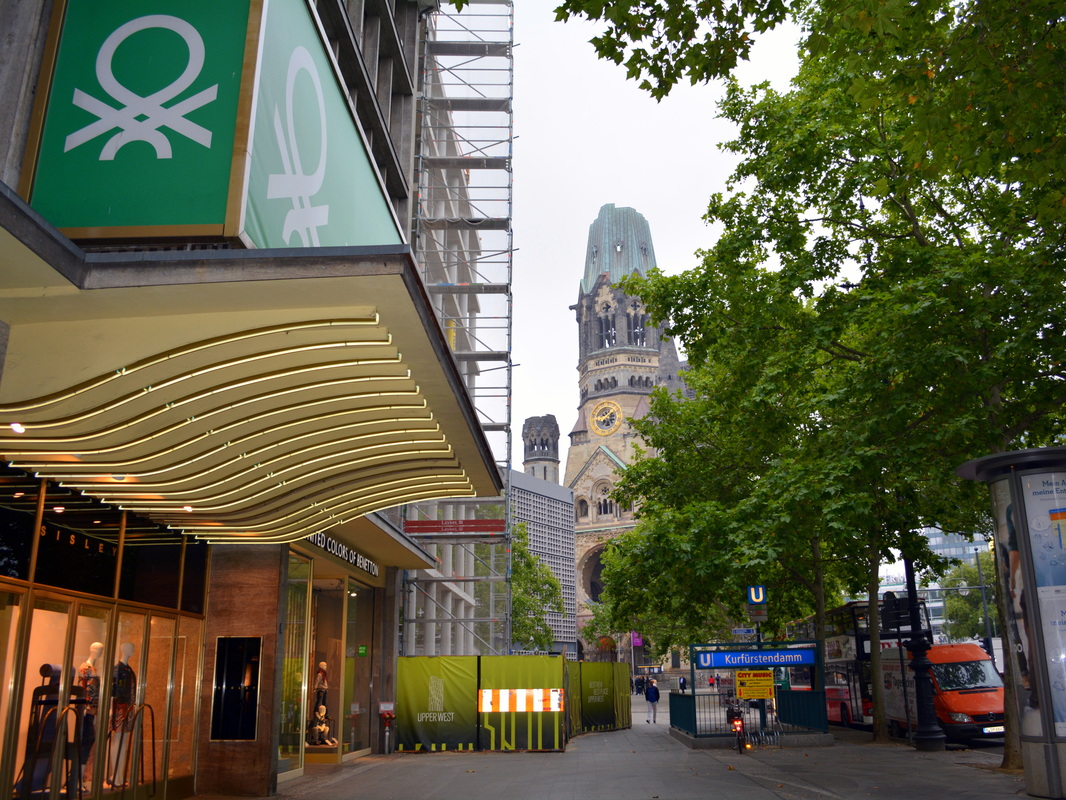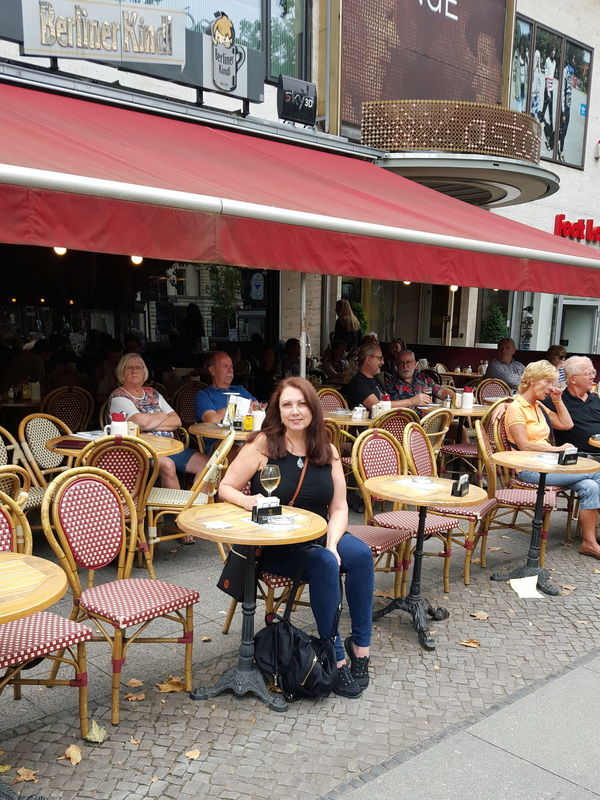 It is almost always crowded but the beer gods must have been watching over us as we always found a great table at the outdoor café part of the restaurant. We visited this café a few times during our stay and the flow of interesting humanity seemed to never slow on the sidewalk which was only a few feet from our vantage point.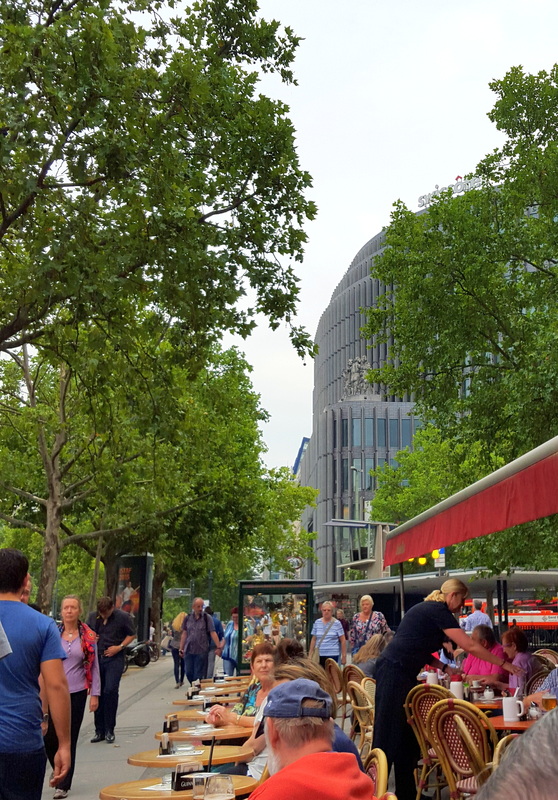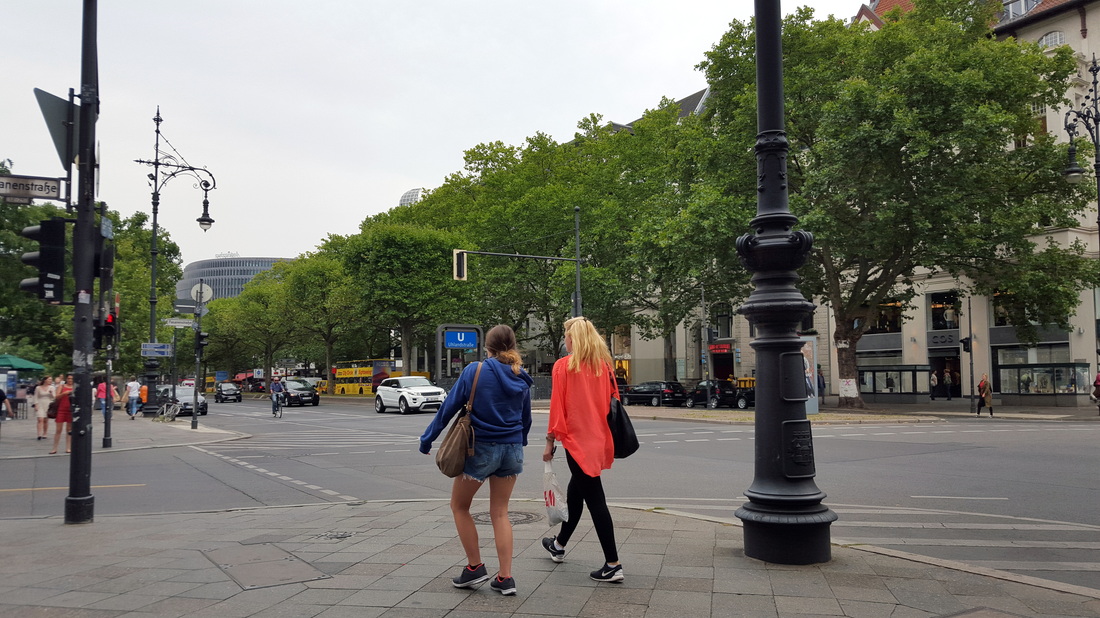 Besides the outdoor café the restaurant also has a rather large indoor facility. The interior consists of several large seating areas and at least two attractive bars. We always sat at the outside café and the only time that I saw the interior is when I visited the toilet but I have to admit I was surprised at the size and capacity of the interior facilities and I could imagine that in the winter, this would be a cozy and welcoming place to hang out.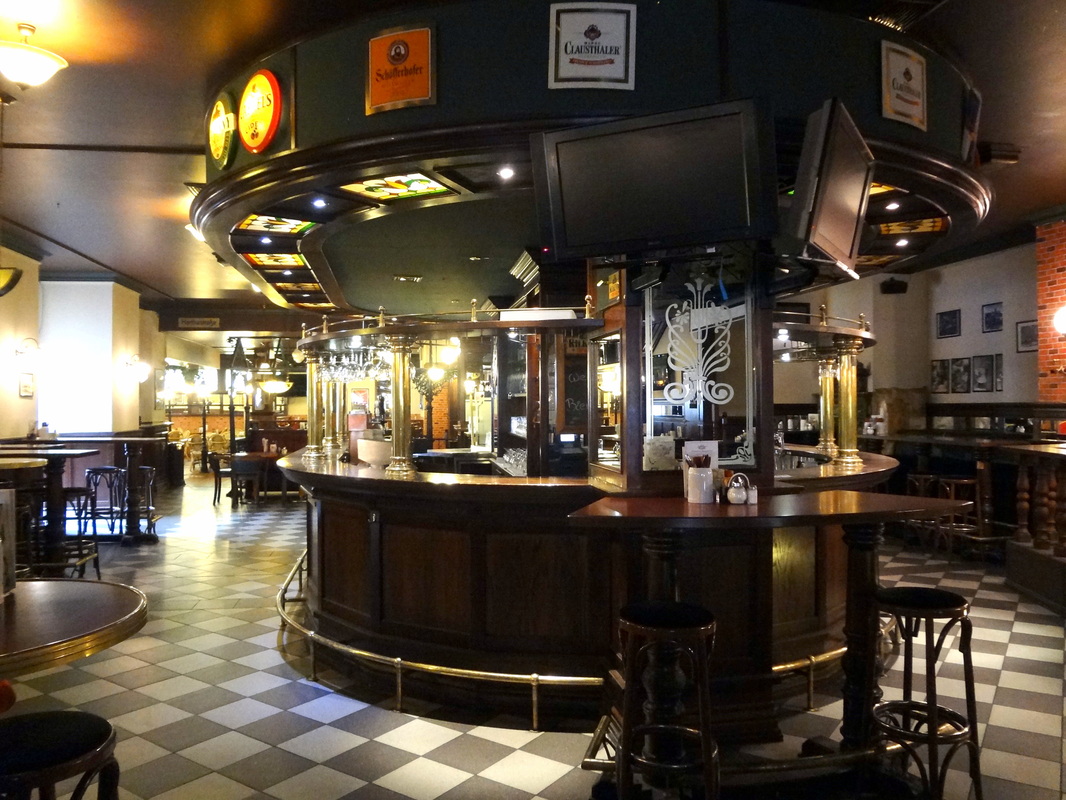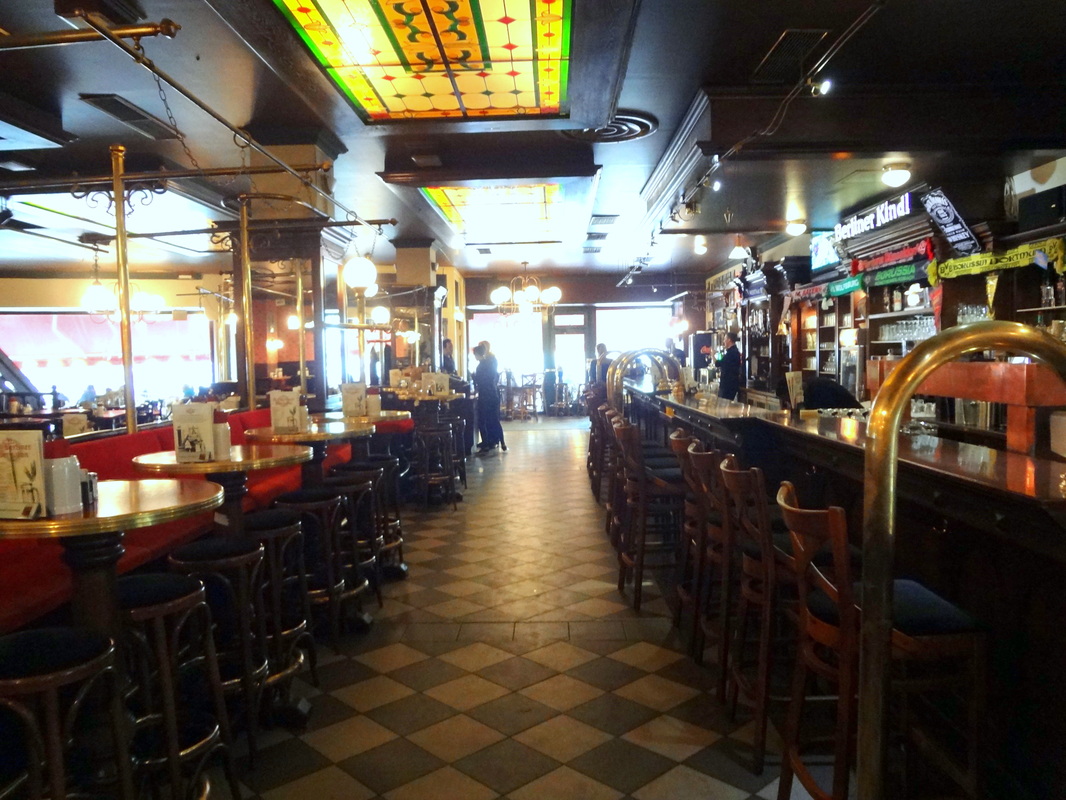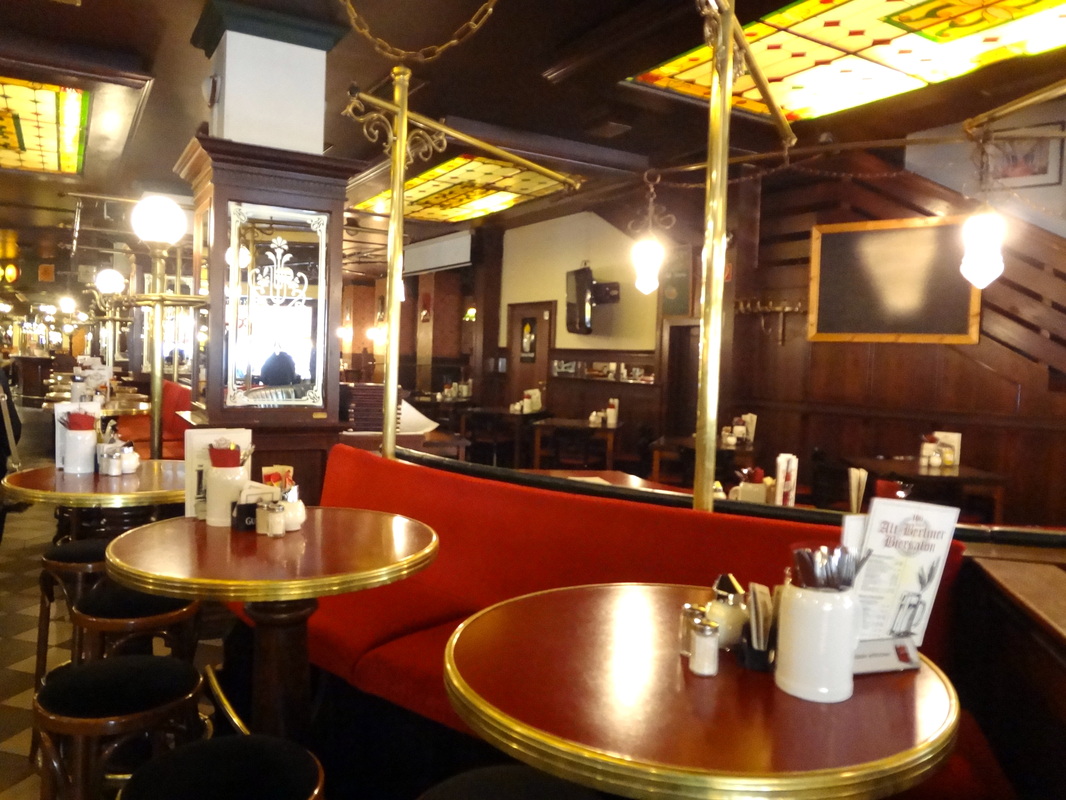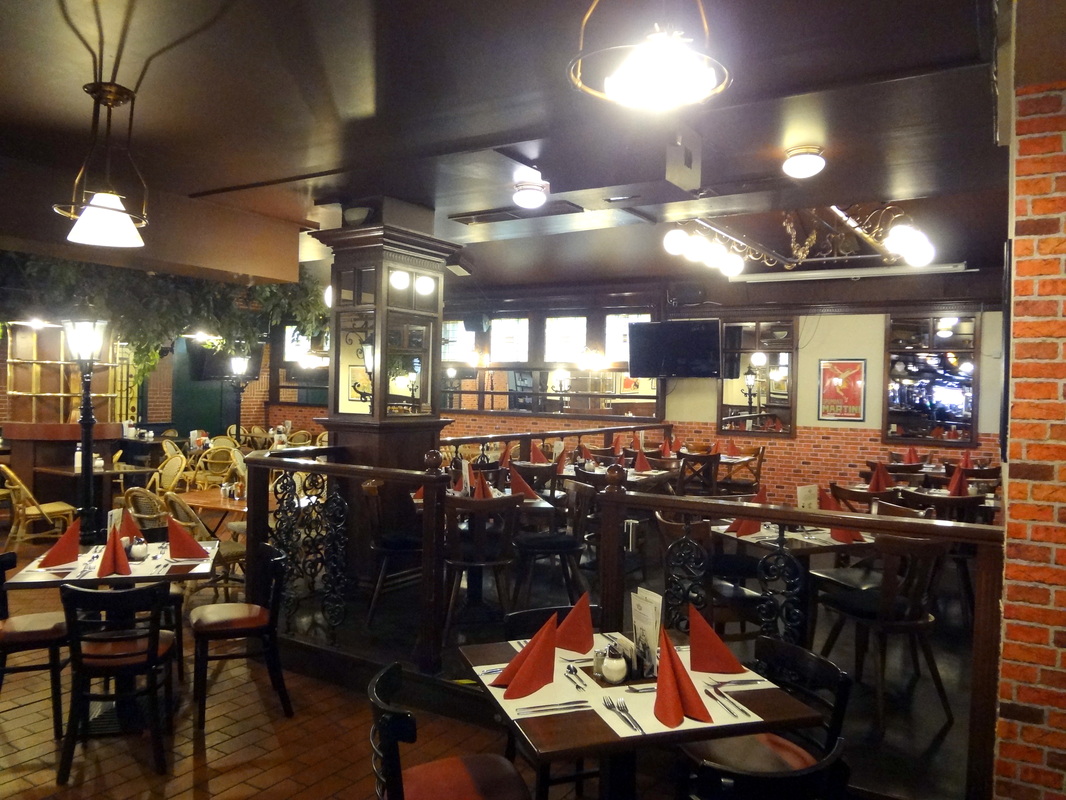 As I mentioned, we never sat inside and the reason for this was not only that we had perfect summer days on this trip to Berlin, but also, we were always on the move going somewhere and the
Alt Berliner Biersalon
was a great spot to linger while we planned for the next amazing site on the itinerary!