While in Edinburgh we took the opportunity to try as many traditional pubs as we could fit into our time schedule and believe me that included quite a few. Many of these were on the Royal Mile and one of those was the
No.1 High Street
. This pub is located on a corner of an intersection and the exterior has the look that you visualize when you think of a true traditional pub. It has all the "proper trimmings" such as the old-world dark walls with light wood grain decorative panels that extend from the sidewalk level almost to the top of the pub which is on the first floor of a historic gray-stone five story building. The upper halves of the trim panels contain large windows that allow a lot of light into the pub.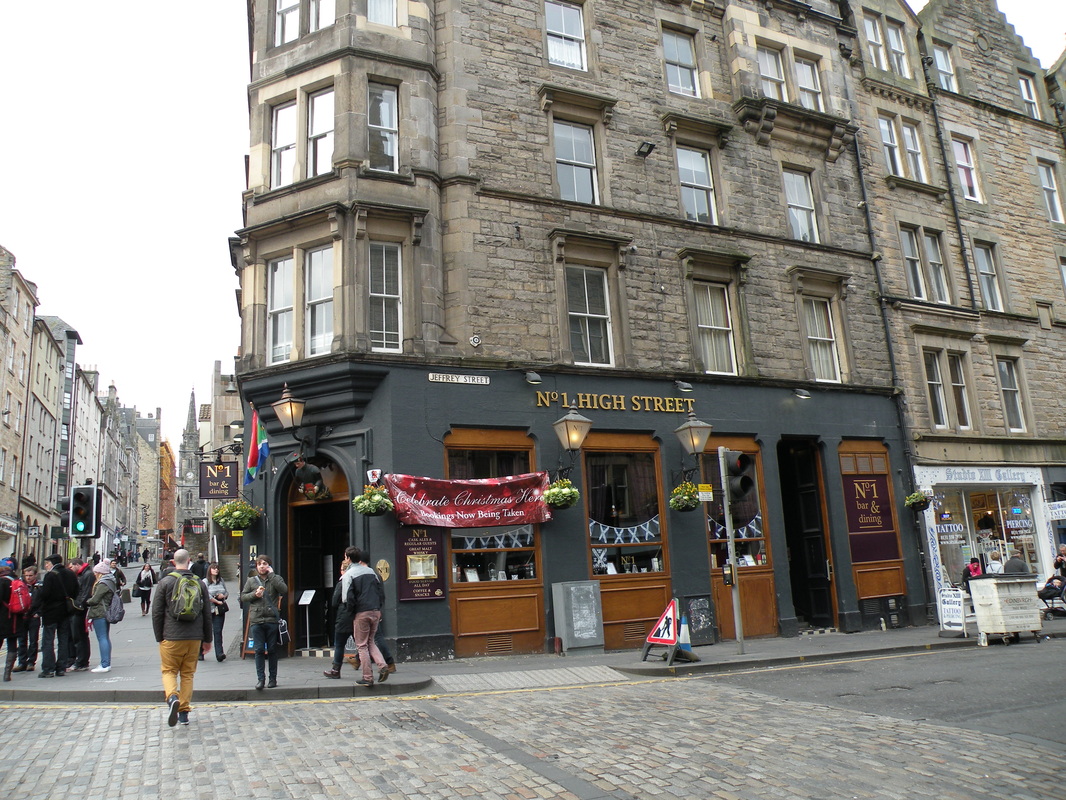 The interior has a welcoming bar area consisting of a bar counter with about seven eight bar stools and a number of tables with a combination of very nicely padded counter seats and wooden chairs. This section and the area in a connecting alcove also serve as the eating area. We sat at the bar while partaking in a few drinks and talking to the very friendly bartender and other staff members. We not only learned a lot about the history of the bar but Susan had what she claims to be the best mulled wine that she ever had. It was the perfect warming drink on a chilly Scottish day! After a few drinks we moved to a table and ordered some food. I had the fish and chips and Susan ate the steak and ale pie. My fish was prepared with a very light batter and it was a delight to the taste buds and Susan really enjoyed her hearty, savory pie.

I highly recommend the No. 1 High Street to those that are looking for a comfortable place to share a drink with a friend and to those looking for a tasty casual meal.