By James Taylor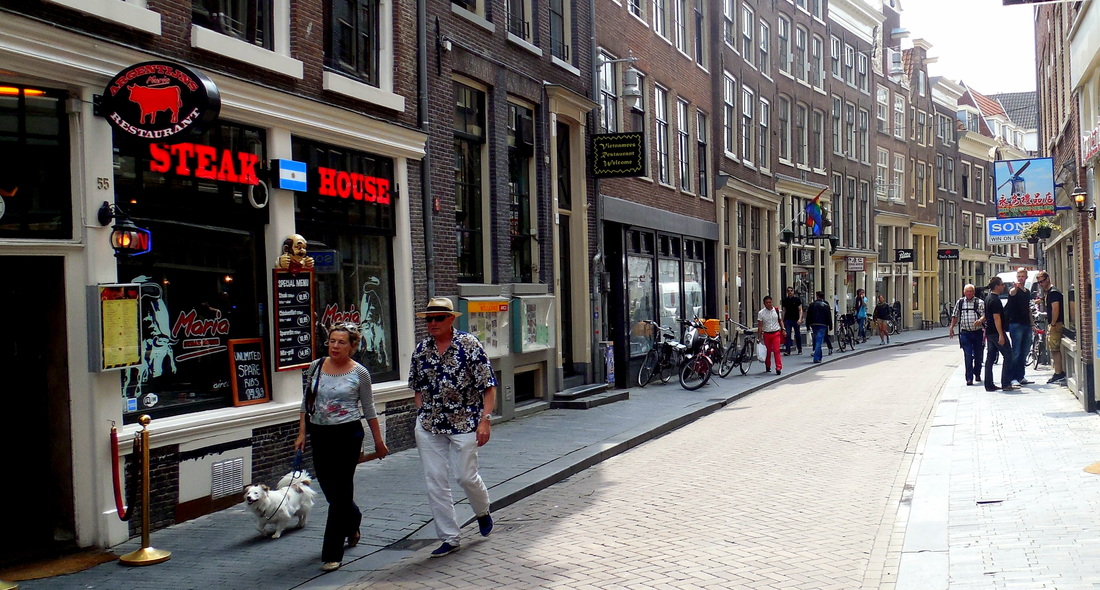 While walking around the north end of the
Neiuwmarkt
area during one of our first days in
Amsterdam
, we wanted to find a place that specialized in steaks and we ran across the
Al Argentino Restaurant
Steakhouse
. The area is very touristy and there are many restaurants in the immediate vicinity, with lots of Argentinian streak houses. However, by the time we were walking by the Al Argentino, my stomach was growling and I decided that I was not going to look any further so we went in. This turned out to be a very fortunate choice for us!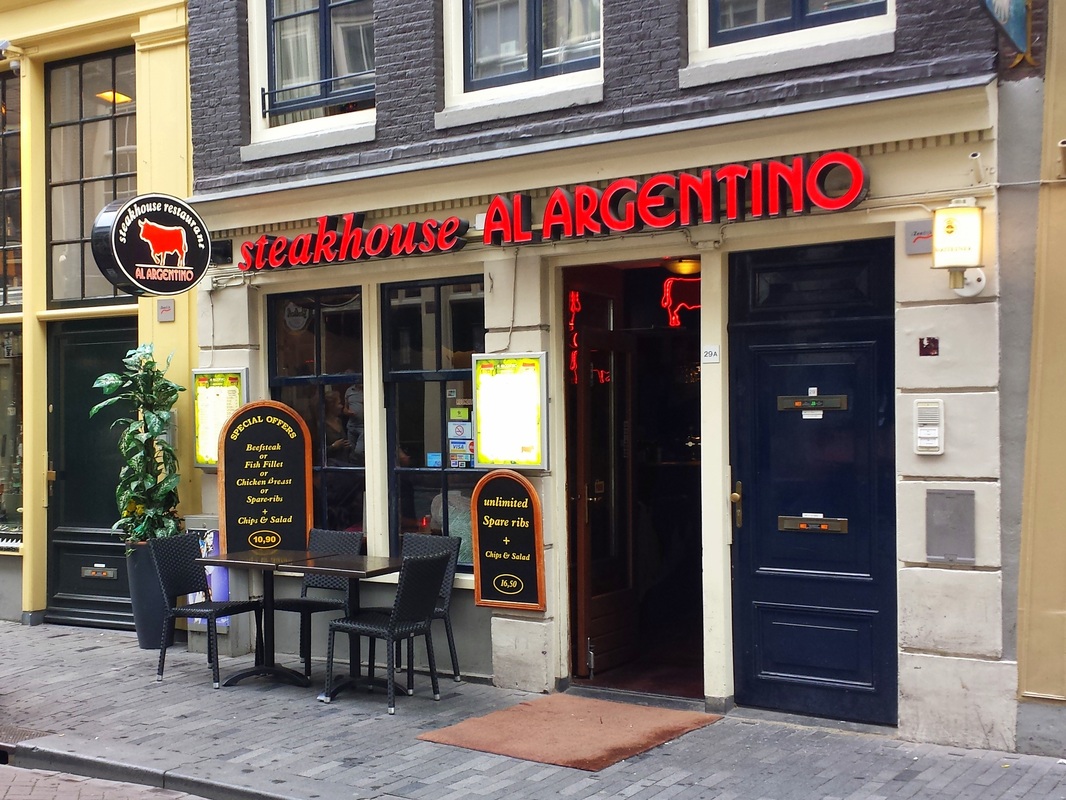 As soon as we walked in the door we were seated; that's not to imply the place didn't have customers as it appeared to be doing a brisk business. The décor immediately set the tone with a casual Argentinian atmosphere with rustic murals and cow hides mounted on the walls. More cow hides covered the backs of the seating benches.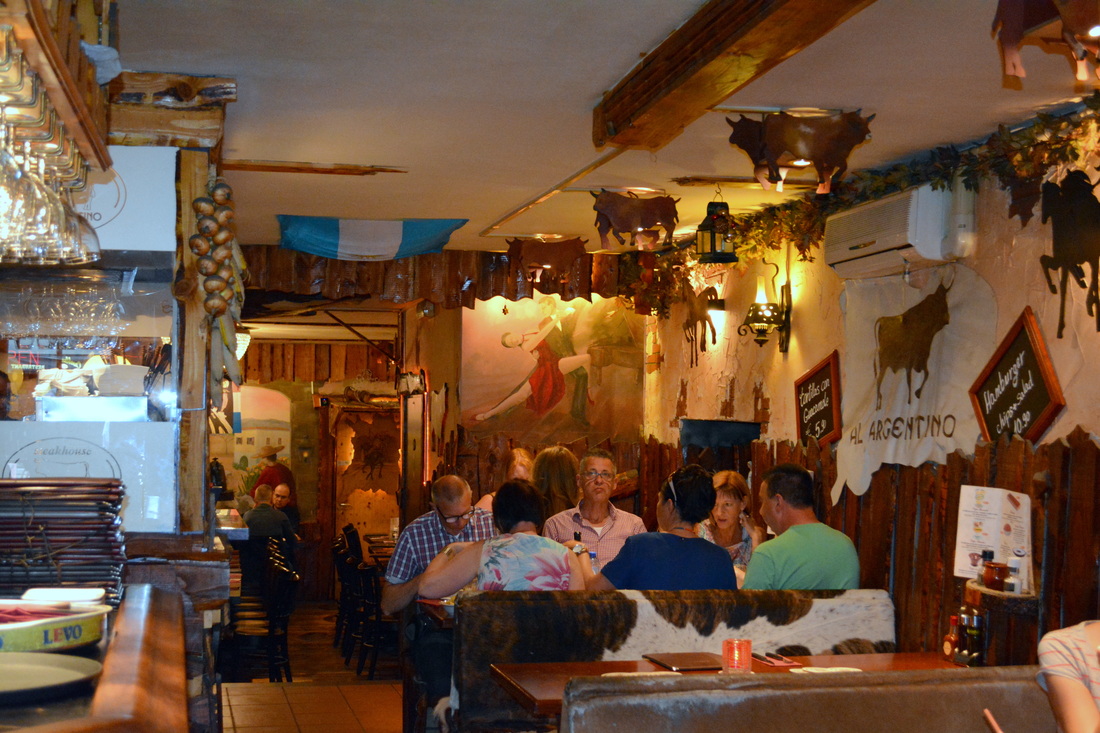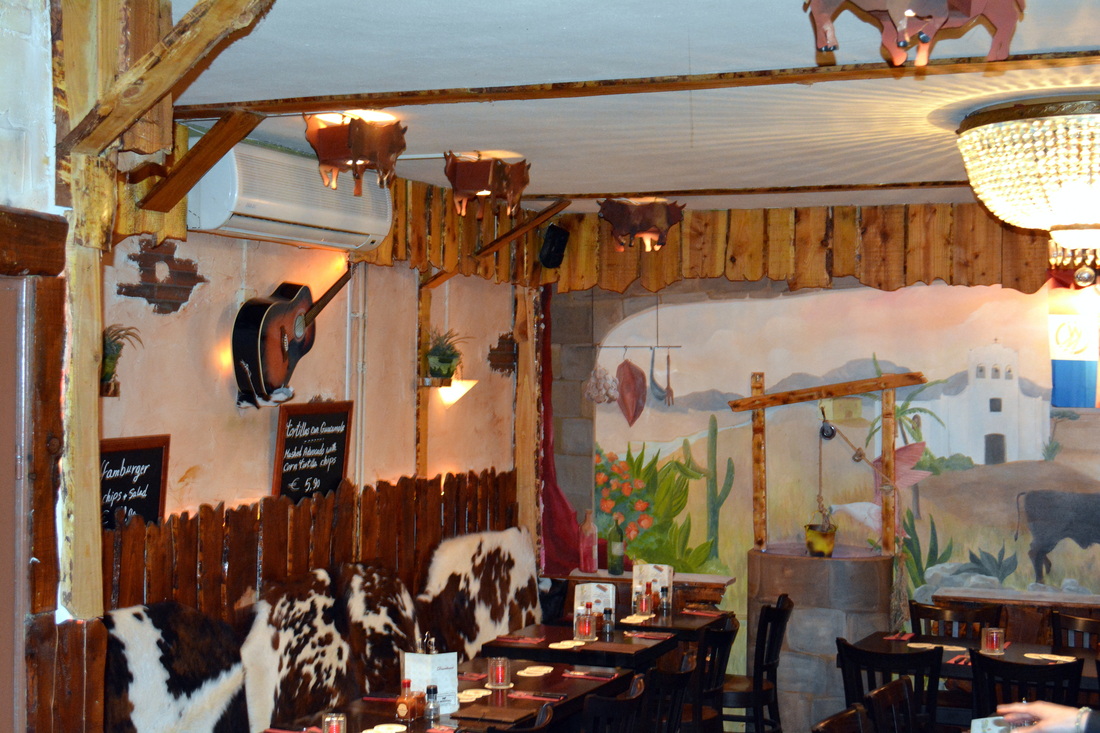 I didn't really even need to see a menu after looking around at the dishes at nearby tables. I knew right away that I wanted a juicy T-bone streak after spotting one at an adjacent table. Susan however, wanted to look at a menu, which explained that the steaks were expertly cooked in the Argentinian style, on the Parillada (charcoal grill). They say that by grilling the beef with only some salt and Chimmichurrie (grill oil), the natural flavor is completely preserved.

We ate fat juicy shrimp and crusty bread as we waited for our meal, and a great tasting salad and fries came with the steaks, but for me, the steak was the star of the dish and it was very filling!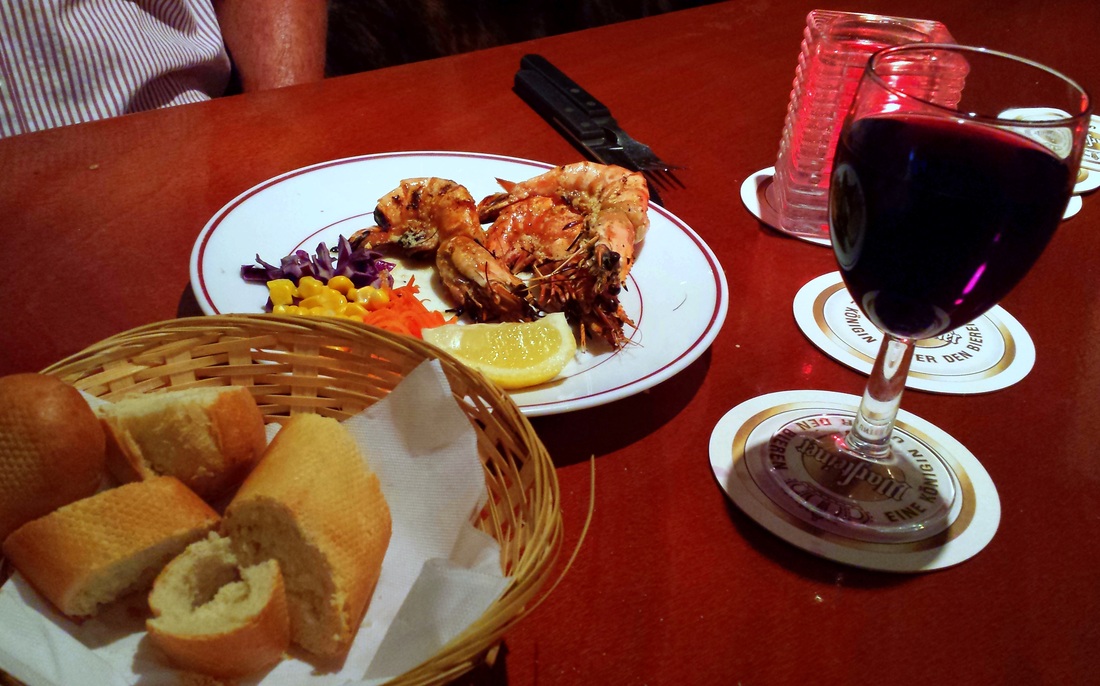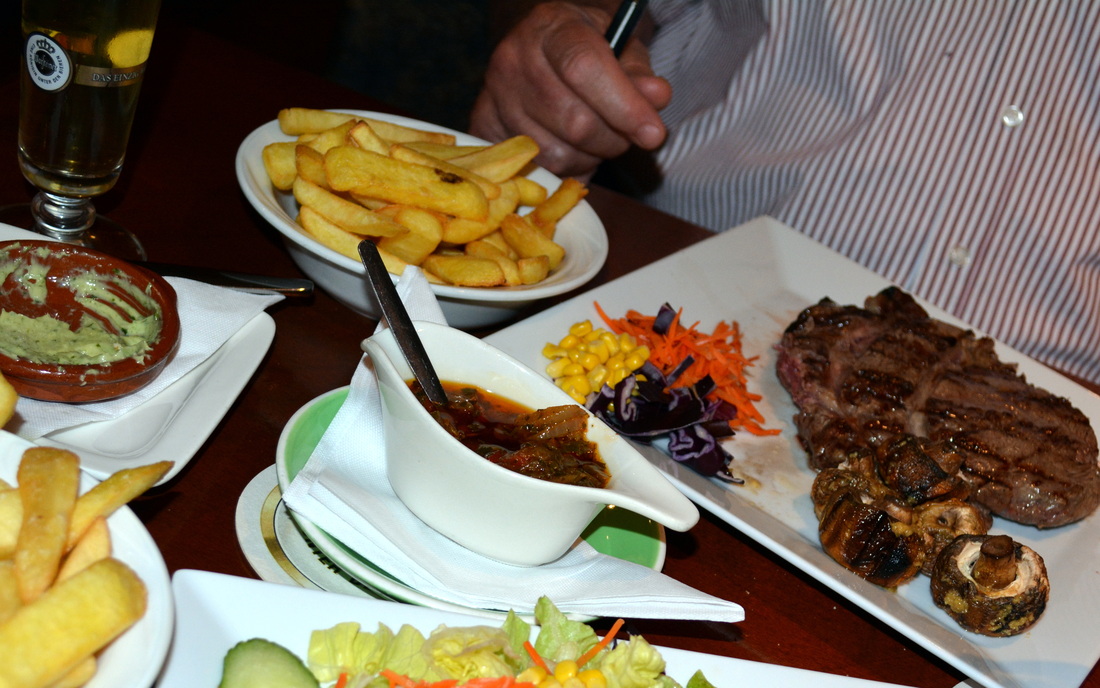 Susan ended up ordering a small filet which looked really good and she said that it was excellent and she really enjoyed it, but I can't imagine that it was nearly as good as my dish! My steak was a nice cut of beef and it was served exactly the way I asked for it; tender, medium rare and very delicious. She also enjoyed a glass of lovely Argentine red wine.