by James Taylor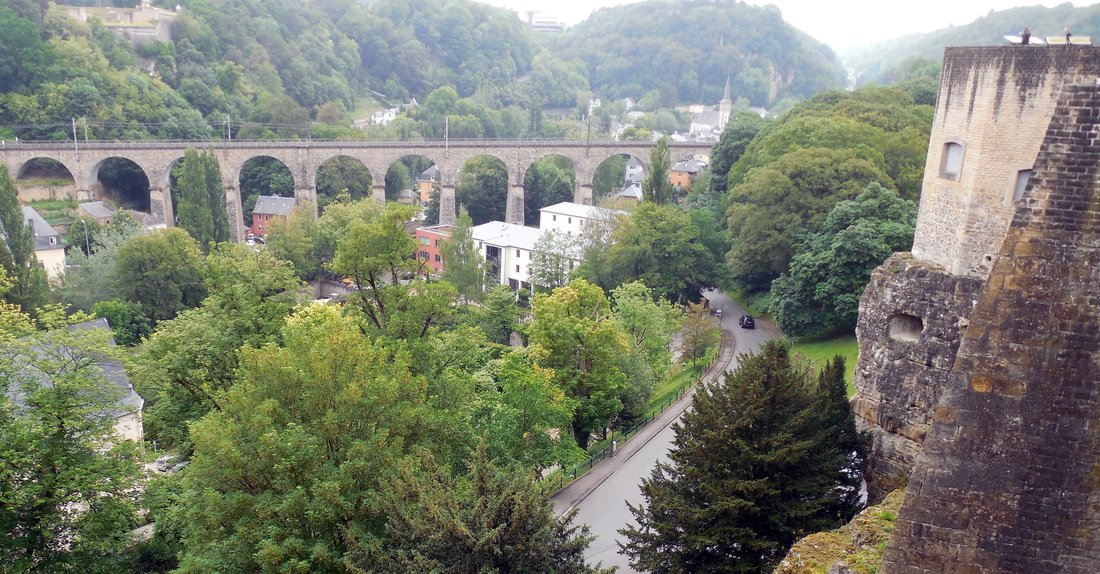 The concierge at our hotel,
Hotel Parc Beaux-Arts
, in Luxembourg City was very informative about the city he loved and he was kind enough to map out a walking tour for us around part of the old city. The excursion included walking along
La Chemin de la Corniche
which is claimed by many to be the most "beautiful balcony in Europe' because of the views. The route borders the old city wall ramparts along Alzette Valley and the views are truly spectacular.
If you visit Luxembourg, a tour of
Le Chemin de la Corniche
is an absolute must.