Old World Charm at the Casa Monica
St. Augustine, Florida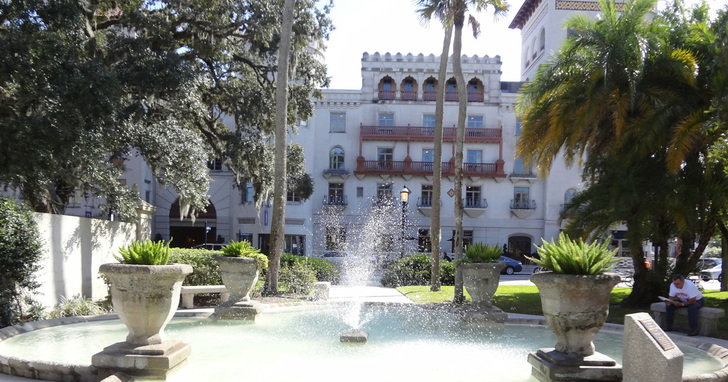 St. Augustine Florida is the oldest European established city in the United States, founded in 1565 founded by Spanish explorer, Admiral Pedro Menendez de Aviles. It has a rich history of pirates, pioneers and soldiers, and is filled with interesting architecture, museums, wonderful restaurants and fun shopping. It is one of our favorite historic Florida towns, but what made this trip special was that as we had promised ourselves ever since we first sat in the lovely hotel bar the year before, we booked a room at the beautiful old Casa Monica.

Erected in 1888, this beautiful hotel is a member of the National Trust Historic Hotels of America. The ornate lobby with frescos, fountains and chandeliers makes you feel you have arrived at the finest hotel in Morocco and our one room suite felt like we were walking into old world Spain.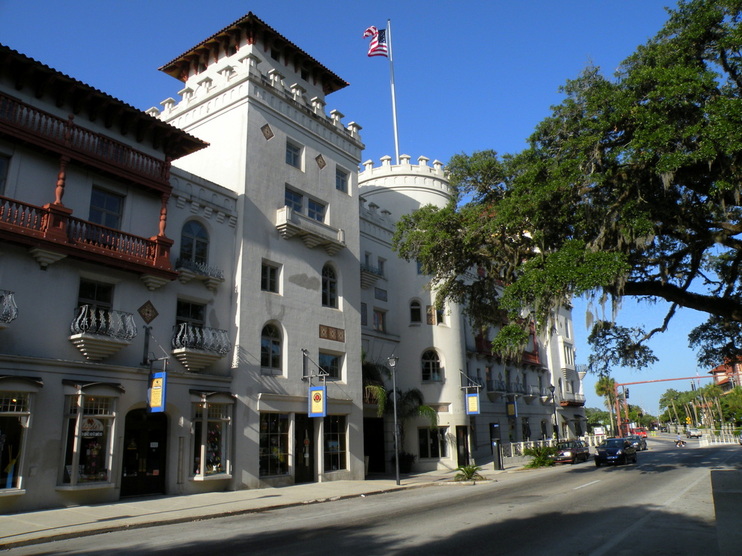 The Casa Monica is located right next door to the fabulous Lightner Museum and across from famous Flagler College. Both stunning buildings, along with the Casa Monica, were built in 1888 by Henry Flagler as luxury hotels.


The hotel is part of Marriott's Autograph Collection and among the facilities on the premises are a fitness room, elegant pool area and even services for kenneling pets. The hotel's Cobalt Bar is a Moroccan fantasy with modern flare and an extensive martini menu. A small café off the lounge offers coffee and sweets if you need a pick-me-up during the day.


Our room was elegant and comfortable with a sparkling bathroom and as usual one of Marriott's incredibly comfortable beds. After an afternoon visiting our favorite places in St. Augustine, we decided to spend the evening enjoying the suite, ordering desert and port from room service. It was an enchanting place to spend a relaxing evening. The Casa Monica Hotel was everything we had hoped for!


If you enjoyed this review of the beautiful Casa Monica Hotel, you might enjoy these additional articles about St. Augustine!