Alaskan Shore Excursions?
Our Recommendations.....
Starting with Taku Glacier Lodge!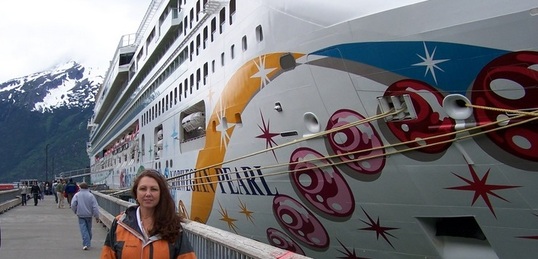 Are you thinking of taking a cruise to Alaska next year?
Think about this……. The shore excursions you decide to take can make your trip fabulous or just OK.

This series about Alaska shore excursions will give hopefully give you some insight into a few of the excursions we opted to take. We loved them all, but they were very different, ranging from exploring the wilds of Alaska via authentic bush plane, to visiting an Alaskan native village and old gold-mining towns; from a train ride to the White Pass and enjoying a blooming Canadian garden.
But our first port was Juneau Alaska and our amazing shore excursion to Taku Glacier Lodge.
READ MORE & SEE THE PICS!.........
SKAGWAY: Up to the White Pass on a Vintage Gold-Rush Railway

Skagway………. Entrance to the Klondike Gold Fields and our boarding station for the White Pass and Yukon Route Railway Excursion.

This cruise excursion is perfect for families and those who are mobility impaired. You will be able to sit in a vintage parlor car while the narrow gage railroad engine takes you almost 3,000 feet up to the White Pass Summit and the international border with Canada.


The railroad was built in 1898 during the Klondike Gold Rush in only 26 months and connected the deep water port of Skagway to, Whitehorse Yukon, Canada, the interior of Alaska and most importantly, the goldfields.
READ MORE & SEE THE PICS!......
Glacier Bay:
You Wont Even Need to Leave the Ship
to Visit These Glaciers!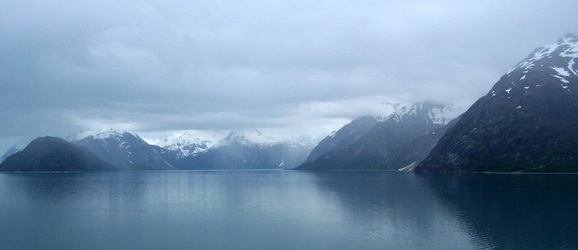 Learning About Native History & Culture of Southeastern Alaska: Saxman Native Village - Ketchikan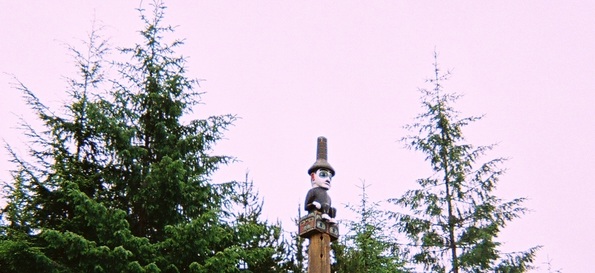 We booked this excursion as a fun experience for our niece who was along on this cruise and it turned out to be as interesting and educational as we had hoped.
READ MORE & SEE THE PICS!.....

Victoria British Columbia:
A Visit to Butchart Gardens
One of Canada's Premier Gardens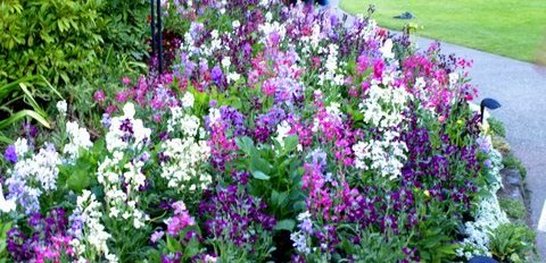 The last excursion we took on our Alaskan cruise, was Butchart Gardens. This garden truly must be one of the most beautiful in North America and it definitely is one with an amazing story. We visited in the late afternoon as the sun was sinking into the western sky.

READ MORE & SEE THE PICS!......